A friend of the Uni sent these images. On his way to work this morning, he noticed that the small triangle at 14th St and 9th Ave (recently reclaimed as a pedestrian/seating area) has been reclaimed again.
Let's say it once more: what we put in the heart of our cities says everything about what we believe in.
New York can do better.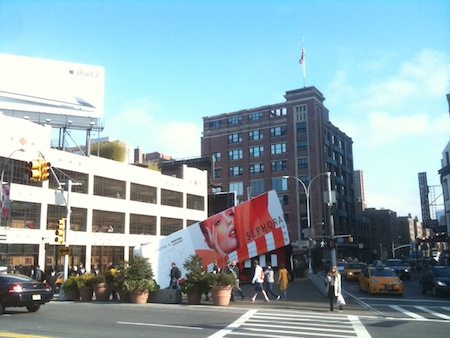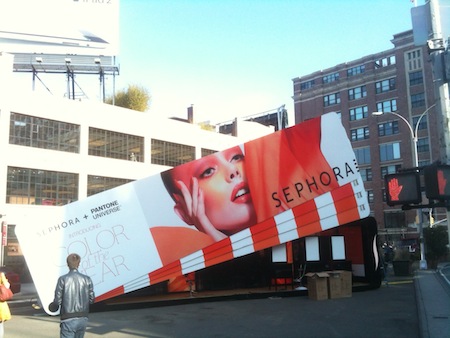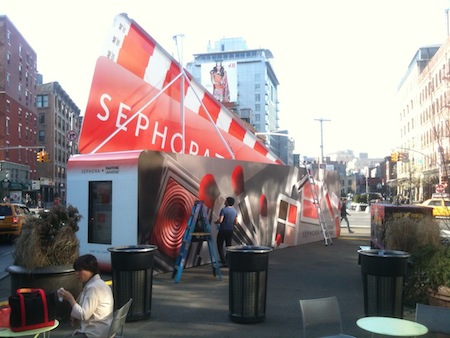 Update (3/23): Our friend passed by again on the way to work. The installation is now pumping out house music and fumes from a generator.
Let's hope that the installation is generating income that will somehow flow back into the neighborhood and city. Even so, can we imagine a more creative private/public partnership that would actually enhance the plaza for folks who live and work here?