On Saturday, June 22, the Uni went to Jackson Heights, Queens, to make a place for books and learning at Diversity Plaza and be part of the Jackson Heights Arts Festival organized by the arts collective Hibridos Collective in collaboration with Sukhi, a group of business owners serving as stewards of the pedestrian plaza. Diversity Plaza has faced challenges since opening in Sep 2011, but recently made history as the first known plaza to host an open-air community board meeting.
At our invitation, Queens Borough Poet Laureate, Paolo Javier, joined us and read some of his poems on the festival stage! (Thanks to Susan Straub for making the connection.) Thanks to Carlos Martinez and Beatriz Gil for inviting us to the plaza. Thanks also to Uni volunteers Emily Jacobson, Kelleen Maluski, and Natalia Lopez, and Uni installer Nelson DeJesus. The Uni can't get enough of Queens!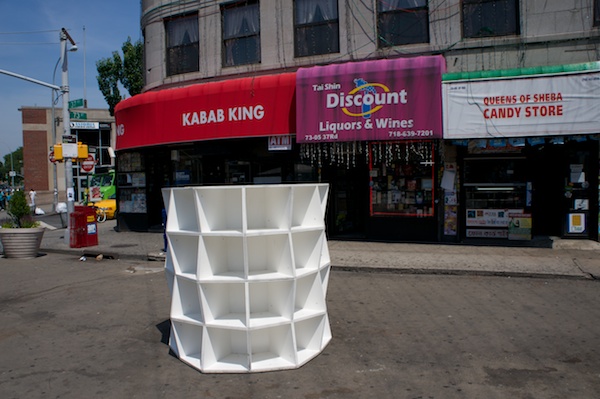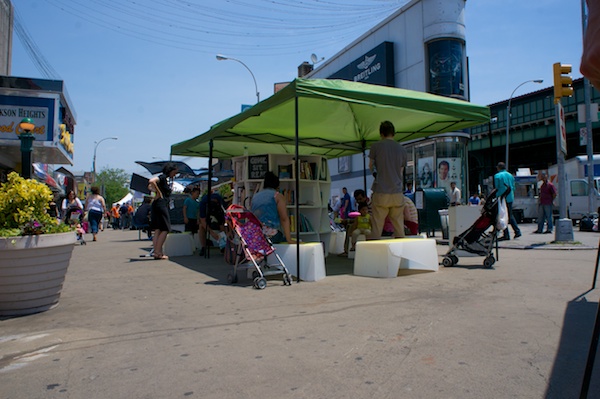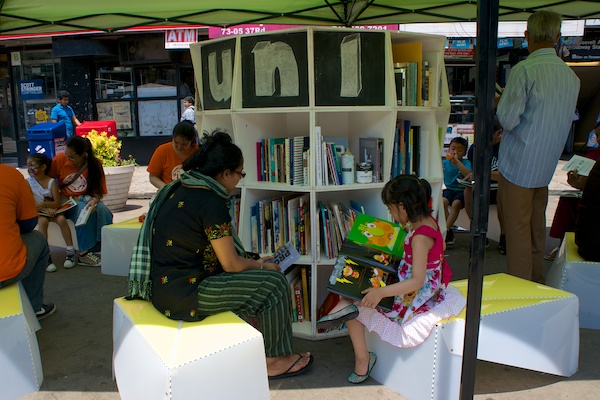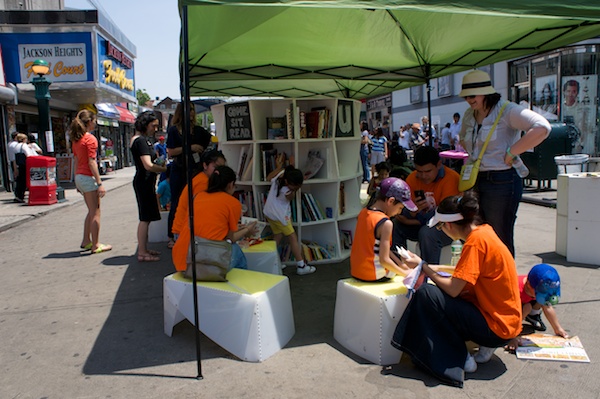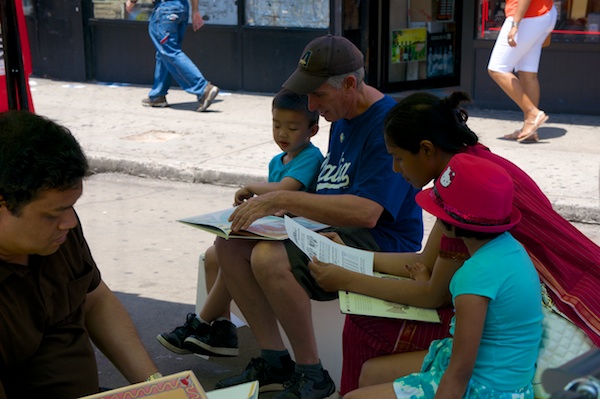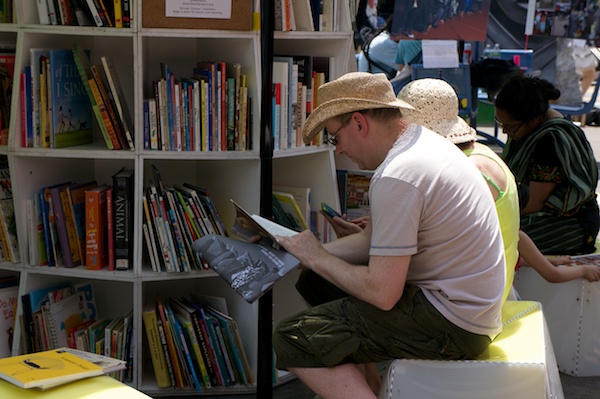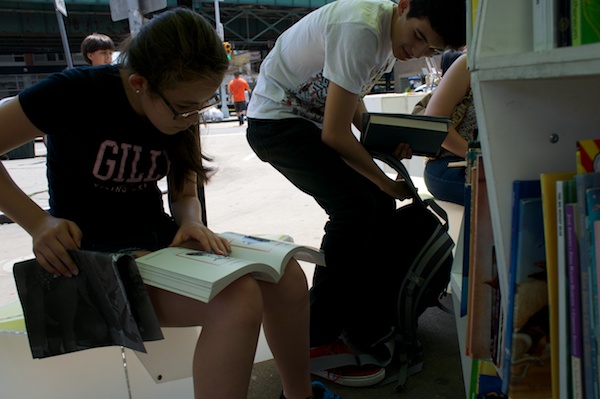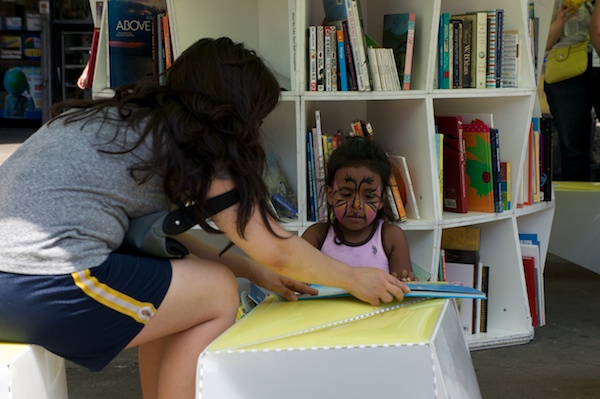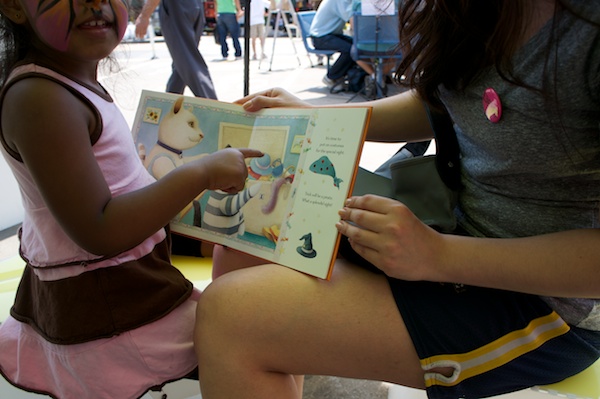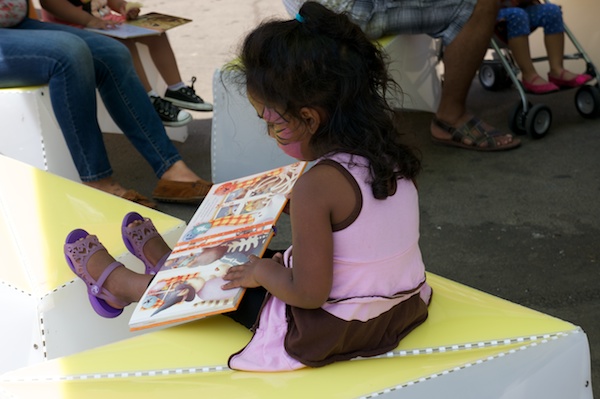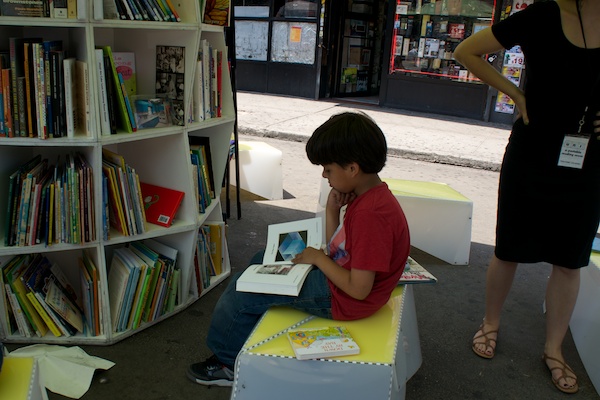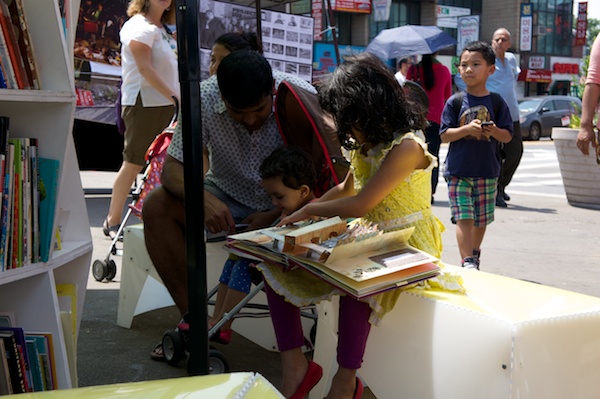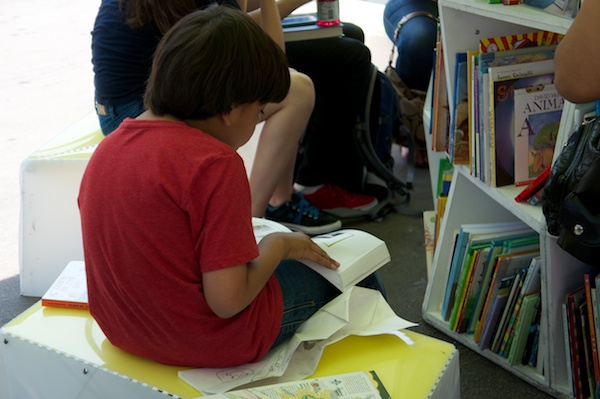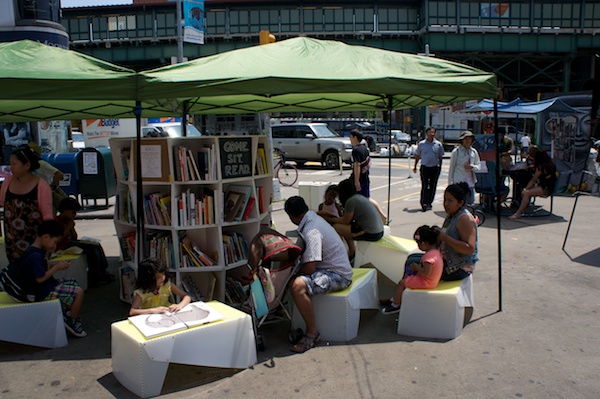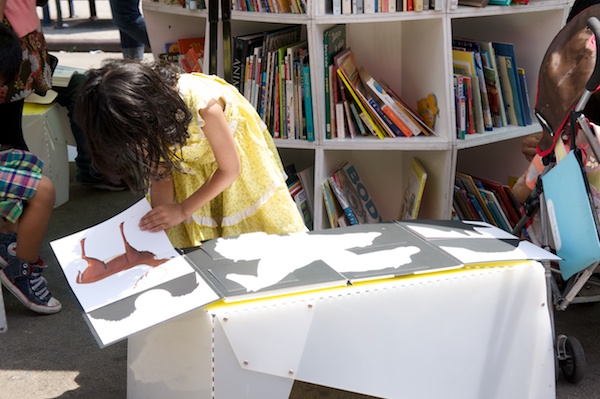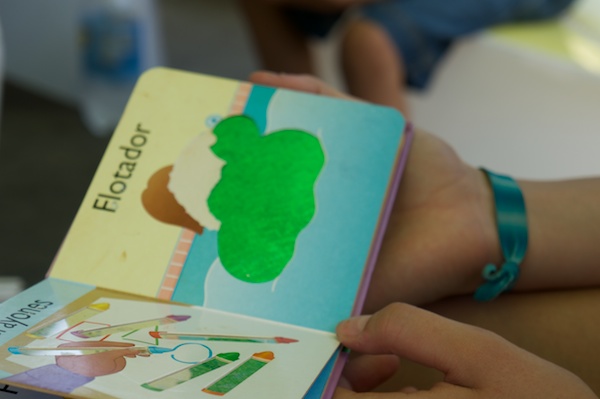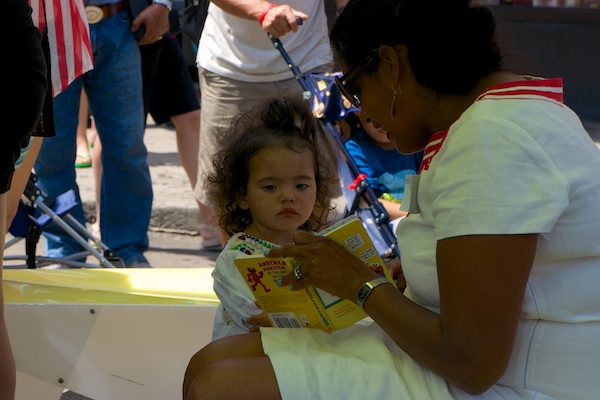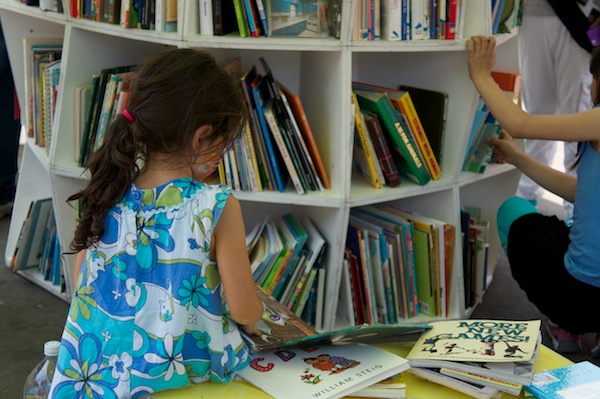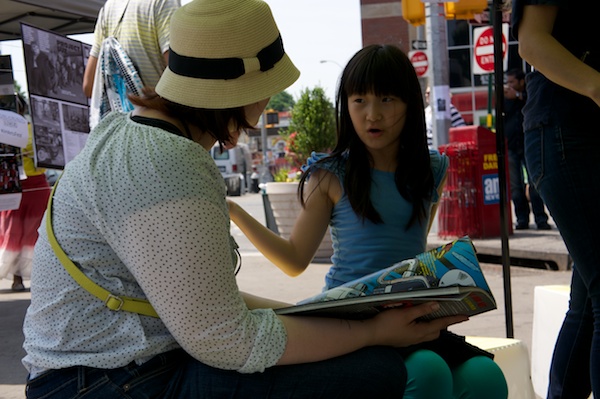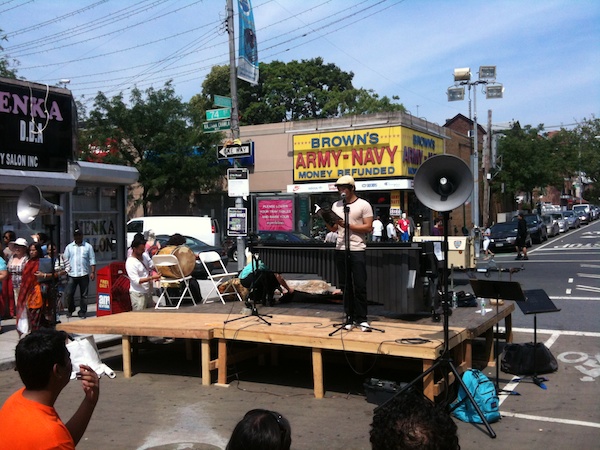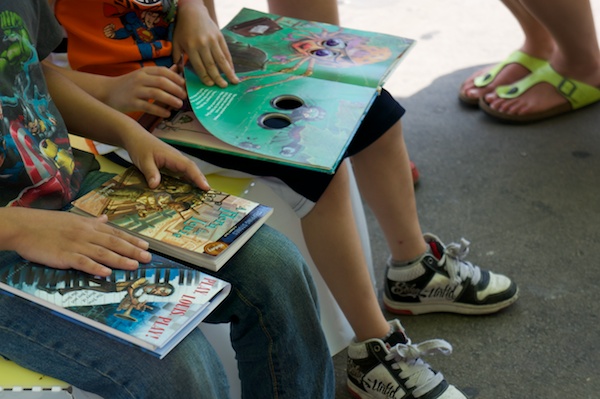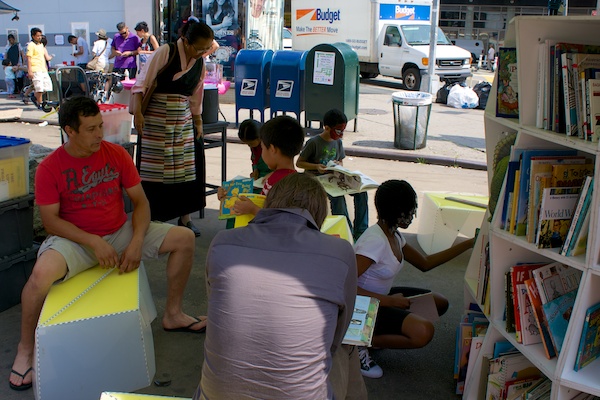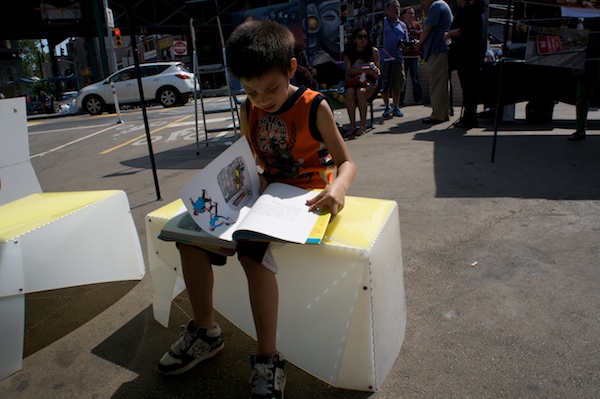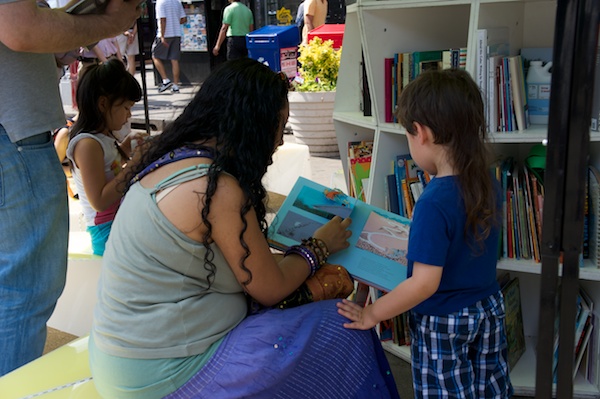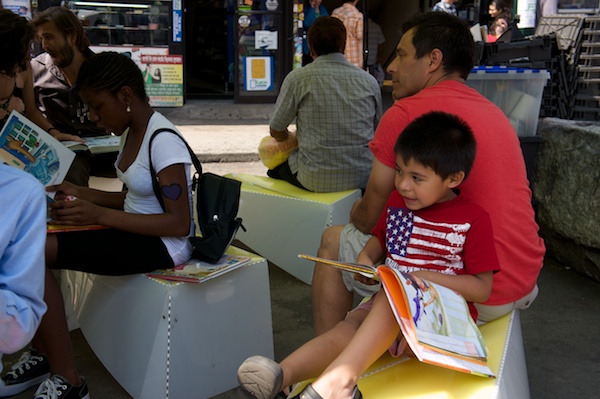 Here's a time lapse video of the Uni leaving the plaza.