2013 was a great year for The Uni Project. We completed nearly twice as many deployments as we anticipated, serving readers by the hundreds, and being observed by thousands more in passing.
This has been an extraordinary journey so far, taking us all over New York, meeting people from all walks of life who are drawn to a reading room in public space. Some linger for a few minutes while others stay for hours, but the image they create together is striking: New Yorkers care about reading and learning.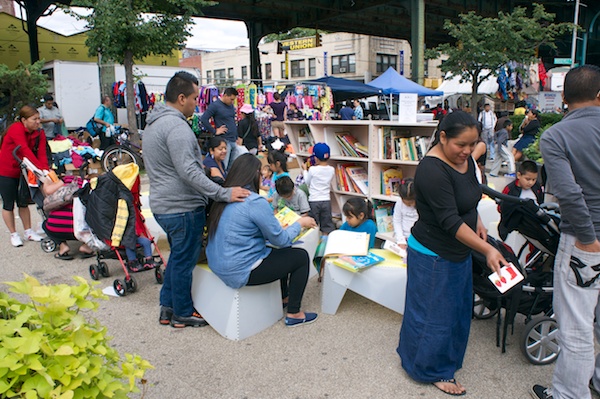 Thank you to our volunteers, partners, and donors. Today, of course, is the last day to make a tax-deductible gift for 2013. You can donate here.
Peace in 2014.