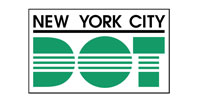 Come find the Uni in two historic locations in Lower Manhattan as a part of a new initiative called "Shared Streets" that builds on NYCDOT's popular car-free Summer Streets program on Saturday, August 13, 11am-4pm. Uni READ will be in front of Federal Hall, birthplace of American government (on Wall St @ Broad St), and Uni DRAW will be set up at Bowling Green in front of the Smithsonian's National Museum of the American Indian (NMAI) in the former Alexander Hamilton U.S. Custom House building, just south of the Charging Bull.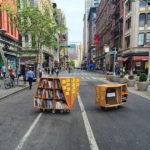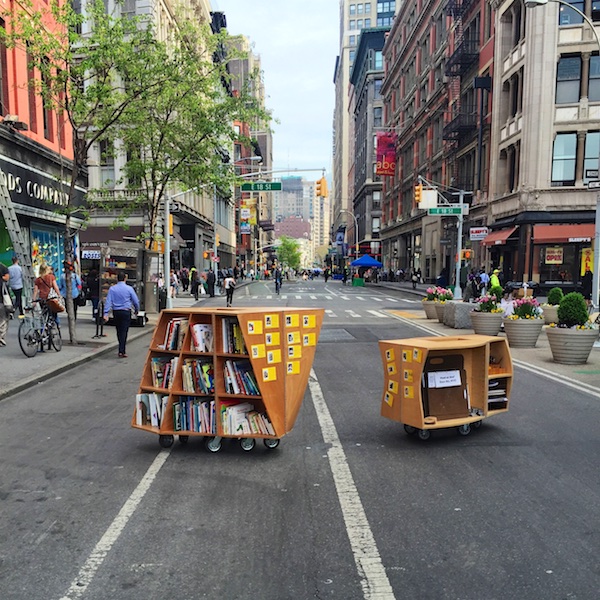 At Uni READ, our pop-up reading room, come read a selection of books curated for reading on the street at this historic location, including special collections from area institutions including the NMAI, the Skyscraper Museum, the China Institute, Federal Hall National Memorial, and others. And find out more about Federal Hall by participating in the National Park Service's Junior Ranger program, popping-up on the steps of the memorial alongside the Uni for the day.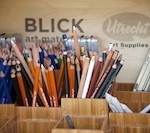 At Uni DRAW, our pop-up drawing studio, you'll find high-quality art materials (donated by Blick Art Materials) offered in the midst of historic buildings, with self-guided activities created by the NMAI, the Skyscraper Museum, NYC artists, illustrators, architects and others.