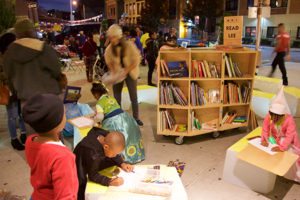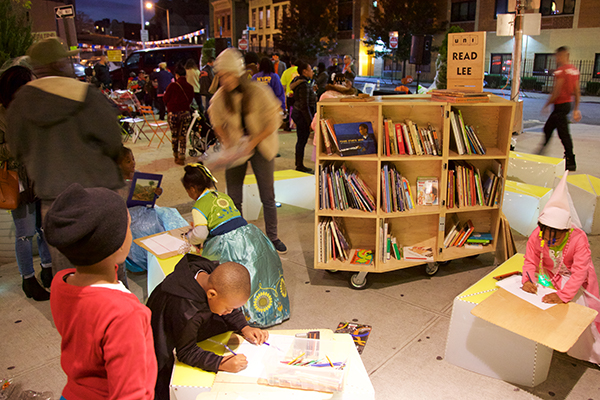 Ever wish you could invite New Yorkers into your apartment, let 'em browse your books, and read on your couch? Nope, me neither. Fortunately, we have public space and the Uni portable reading room!
Sam here, reminding you that our 2017 season launches tonight. Check out our upgraded calendar to find the Uni—we've got a new map view. To kick things off, we're heading to the Bronx to bring an open-air reading room to movie night in Westchester Square. This is the first of more than 70 Weekend Walk events that we're doing with our partner NYC DOT, and our participation is made possible in part by funds granted by The Charles H Revson Foundation.
Come out and meet terrific New Yorkers who will gather around the Uni to read, draw, and generally not be in their living room. There has never been a better time show the world that New Yorkers get along and lift each other up. Let's do this.