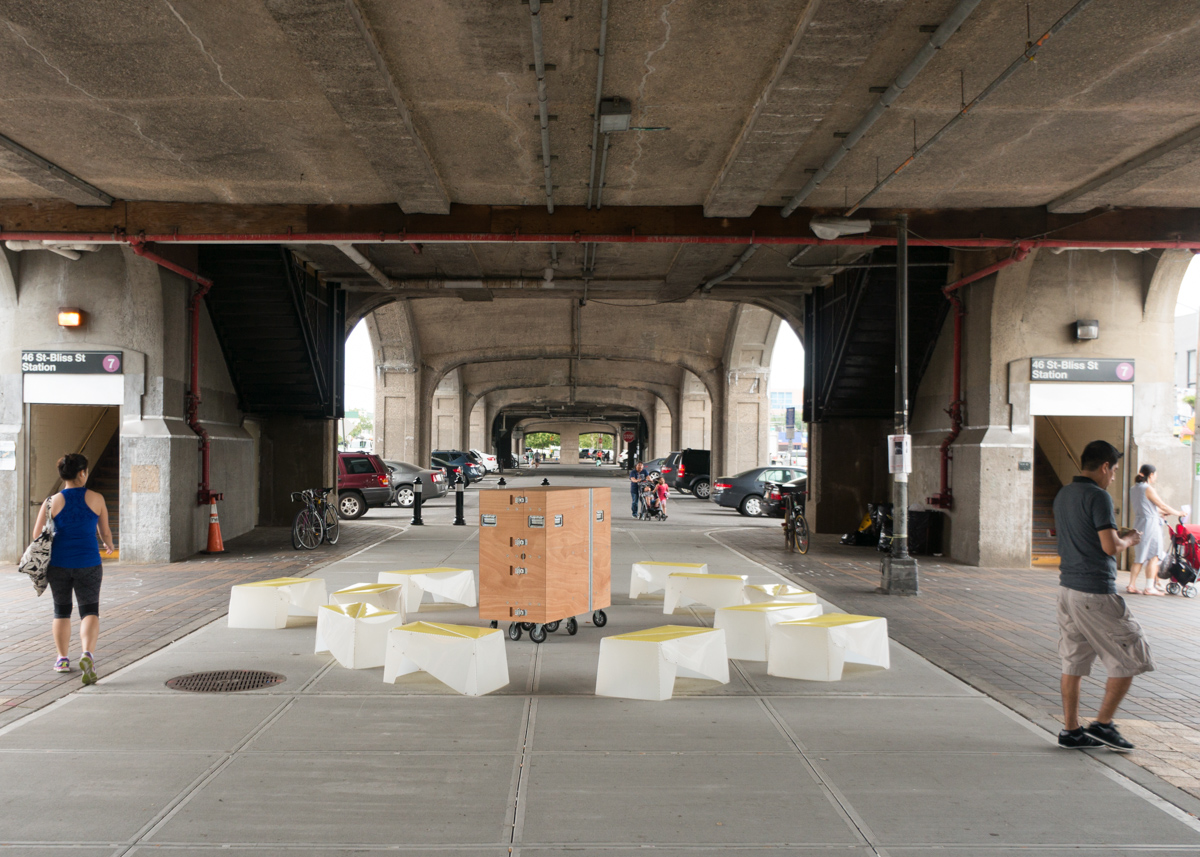 Dear friends and followers,
We hope you are healthy and safe. Just six weeks ago, we were poised to launch our biggest season ever, with 157 deployments already scheduled across NYC. All of that is now on hold. The need for everyone to stay home has been a near perfect inversion of our mission "to bring New Yorkers together" in public space, so we've been working behind the scenes on what comes next. We're gearing up to dedicate everything we've learned and created over the years to help New York's public spaces bounce back in an inspiring and safe way. Here's a preview of our plans:
Start with seating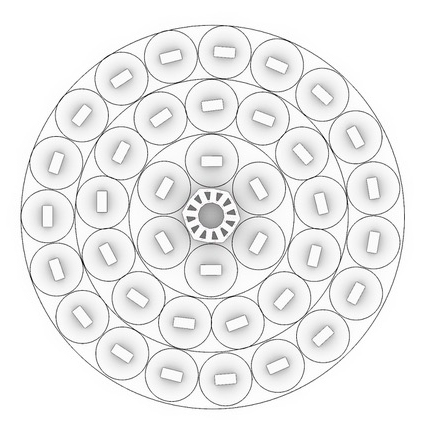 We're redesigning our pop-up installations from the ground up. We'll start with appropriately-distanced seating in geometric patterns, making it easier for New Yorkers to gather safely on closed-off streets. As health guidelines evolve, we'll add activities adapted from our READ, DRAW, and WRITE programs, providing open-air opportunities for creativity and learning.
PLAY NYC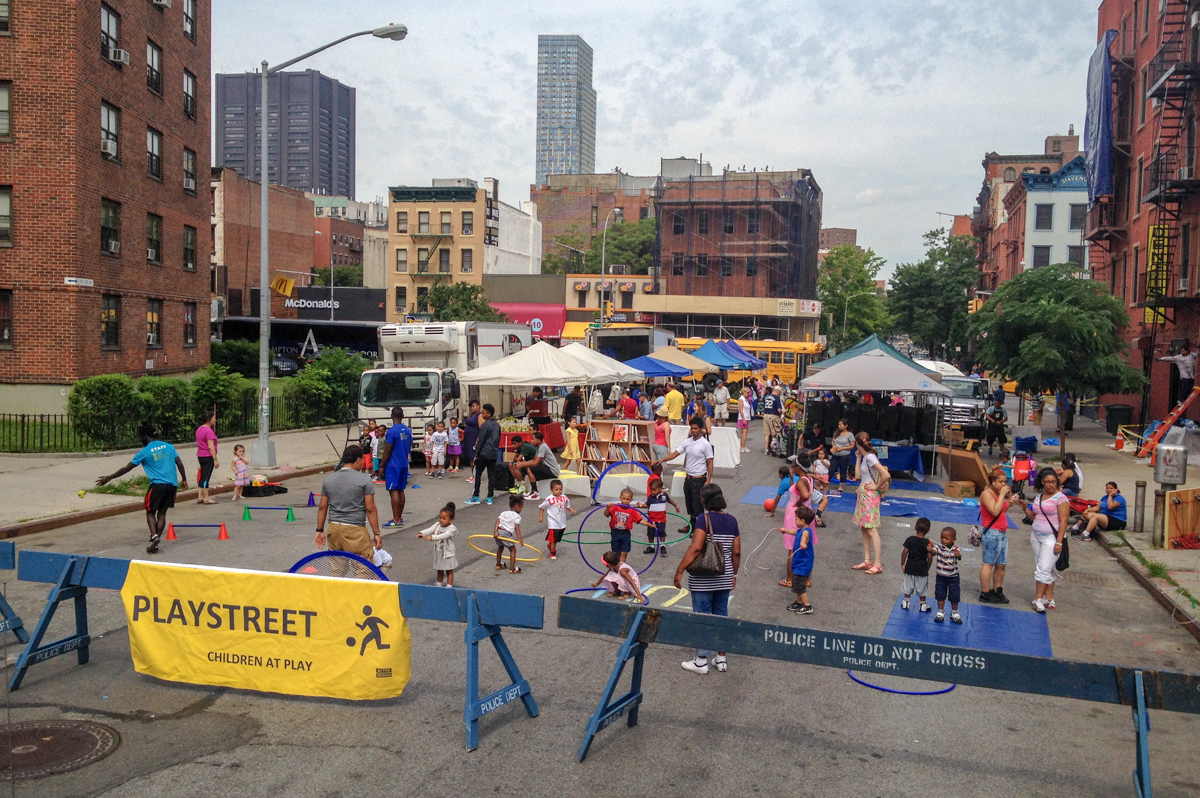 We're launching a new program called PLAY NYC that will support safe, hands-free play for children on closed-off streets in high-need neighborhoods. The set-up will feature different zones, including an obstacle course, exercise activities, learning experiences, and story time. We're determined to make a safe place for learning and play, so kids in these neighborhoods don't fall behind. Thanks to SPIN for early support of this new program. Donate here.
Pop-up with us NYC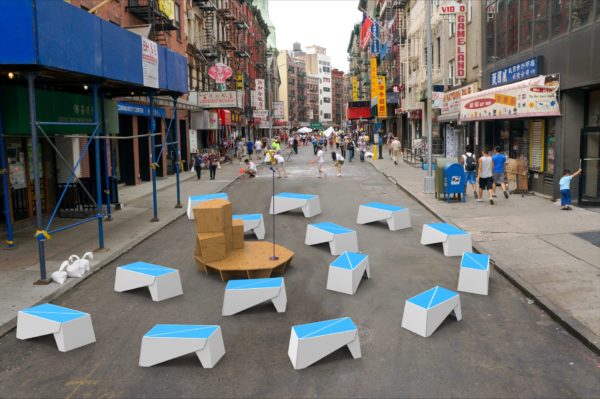 We're expanding our partnerships with NYC museums and other cultural organizations to help bring programming out from behind the walls and onto the street. We'll offer our equipment and resources so these institutions can share free performances, classes, and readings in an open-air setting. Thanks to the NYC COVID-19 Response and Impact Fund at the New York Community Trust for support of this vision.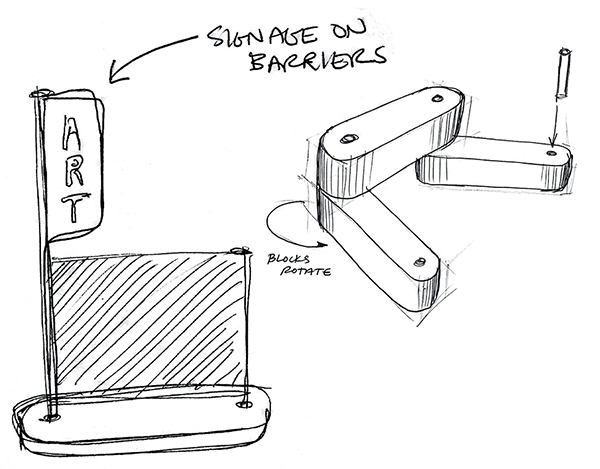 To guide this work, we're consulting experts in industrial design, public health, and emergency management, and also involving our long-term staff who have unique experience working on the street. Together, our focus will be to bring New Yorkers together safely, and send a message that our city is changed, but unbowed. Contact us to get involved.
See you out there,



Leslie and Sam
Co-founders, Street Lab
PS. You'll notice that we have a "new" name, Street Lab. In recent years, we've been known as the Uni Project, which was the original name of the portable reading room for New York City that launched in 2011. In fact, our nonprofit's official name since 2006 has been Street Lab, and we're re-introducing that name to tie all that work together going forward. The Uni Project will now refer exclusively to our initiative to bring learning opportunities to public spaces where at-risk NYC kids gather.