DRAW, STREET MARKER, PLAY at Tapscott St in Brownsville
July 2, 2022, 3:00 pm

-

6:00 pm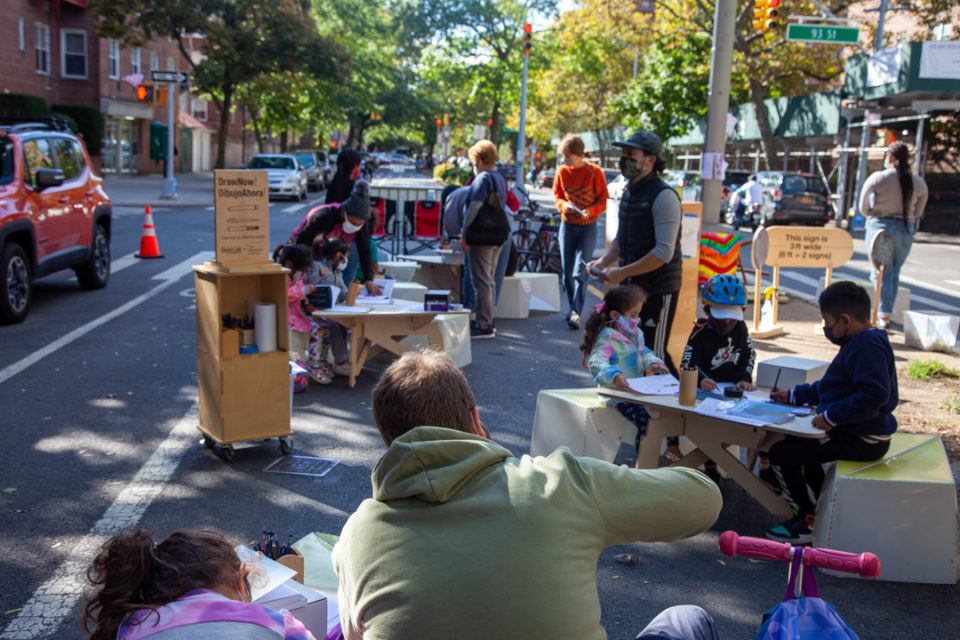 Come DRAW, PLAY, and make beautiful chalk murals together at an open street on Tapscott St between Sutter Ave and Blake Ave, in Brooklyn.
DRAW is a pop-up, portable, open-air art studio that offers access to fine art materials and a place to draw together. STREET MARKER is an installation featuring chalk and custom chalk tools to draw, mark streets, and create expansive murals. And PLAY is a pop-up, portable, customizable obstacle course with street games and physical activities Featuring self-guided activities. Thanks to our hosts in this location, NYC Mayors Office of Criminal Justice and Incredible Credible Messengers Inc. Made possible with funding from NYC Department of Transportation.
All of our events are wheelchair accessible. Please contact us with questions about accessibility.