WRITE at Cuyler Gore Park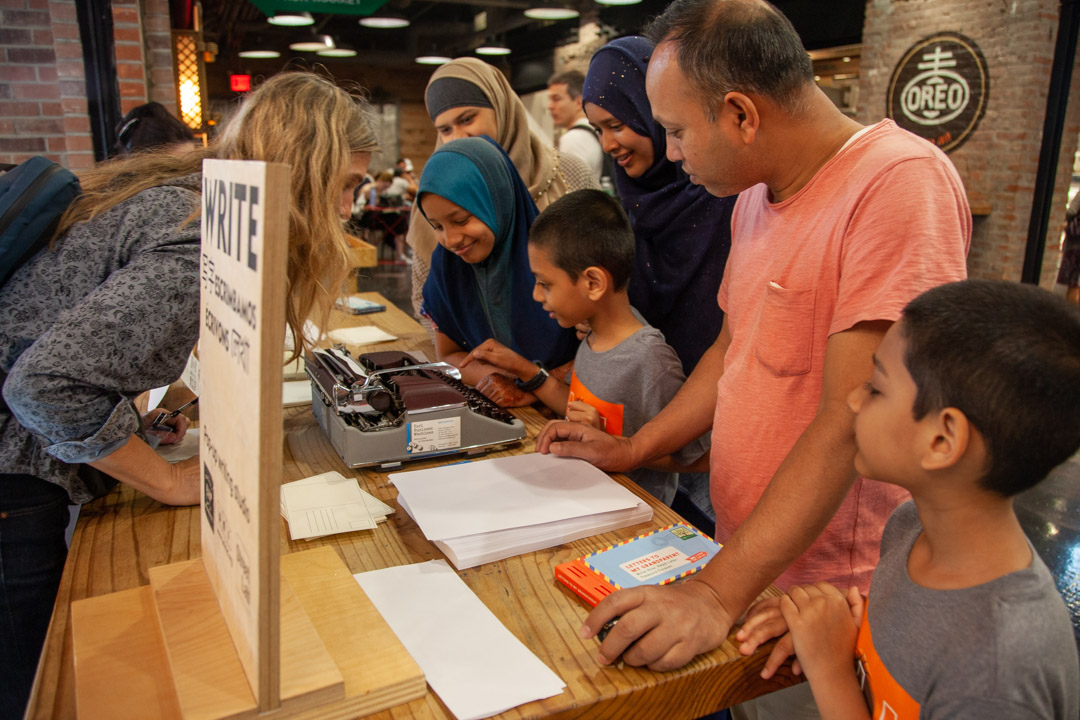 Come type a postcard, write a letter, or join mini workshops on-site offered by teaching artists from NY Writers Coalition at this public writing room stocked with typewriters, fountain pens, calligraphy brushes, and more. Great for all ages, and all free. Part of Art 360*/Fort Greene, organized by the Fulton Area Business Alliance. Street Lab cultural programs supported citywide by public funds from the New York City Department of Cultural Affairs in partnership with the City Council.
All of our events are wheelchair accessible. Please contact us to learn more.