Street Lab Teens
NYC youth making a place for creativity, learning, and community
Street Lab Teens offers New York City public high school students a chance to support and shape how Street Lab engages with communities across New York City.
Working closely with Street Lab staff, teens will explore the power of creativity to uplift communities by helping to develop and lead our Street Marker program. Street Marker provides access to chalk and custom chalk tools for visitors to draw and create expansive chalk murals together in the street.
In 2022, our cohort of Street Lab Teens  first focused on a single location, familiarizing themselves with the neighborhood, interviewing a local business owner, and creating chalk murals highlighting what they learned. Teens then had the opportunity to travel to new communities, creating murals and bringing their unique voices to Street Marker's development and implementation.
When:
The program runs from May through August 2022. (Application period now closed.)
In June, participants will be based in one neighborhood for four consecutive Saturdays. In July and August, teens may choose the location and dates that work best for their schedule from a variety of dates offered by Street Lab.
What is expected of applicants:
As of the 2021-2022 school year, you are a 10th, 11th, or 12th grade NYC public high school student. Artistic skills are welcomed but not required!

Attend a program orientation in May and two cohort meetings throughout the summer. Applicants will be notified of these dates in advance.
Help run at least eight installations of Street Marker (all in-person at outdoor, public locations – see our calendar of events to get a sense).
Installations are three hours long. Teens will complete four of these installations in one neighborhood throughout June. The other four installations will be completed at Teens' discretion in neighborhoods around the city during July and August.
Participate in a community engagement activity as part of our curriculum.
Complete a pre and post-program survey.
What we offer:
A stipend of $300 at the end of the program, contingent upon attendance and participation;
Experience working with Street Lab staff, community partners, and the public, as well as possible longer-term employment with Street Lab;
Opportunities to fulfill any school-based community service requirements;
A fun time collaborating with peers; and
A new perspective on your city and an introduction to new neighborhoods, communities, organizations, and workings of the city.
Street Lab aims to provide programming that engages New Yorkers of all backgrounds and supports underserved NYC communities. We encourage students who can help us meet those goals to apply.
Questions? Contact Street Lab Program Designer Soledad Tejada.
Read more about Street Lab Teens: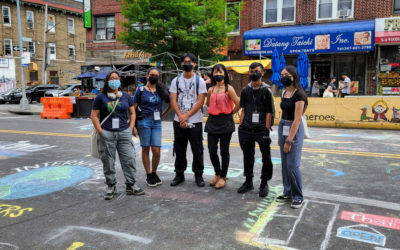 This summer, fifteen New York City public high school students accepted into our Street Lab Teen program are working with Street Lab to enliven Open Streets along small business corridors in four neighborhoods: Elmhurst, Sunset Park, Bed Stuy, and Harlem. Teens are...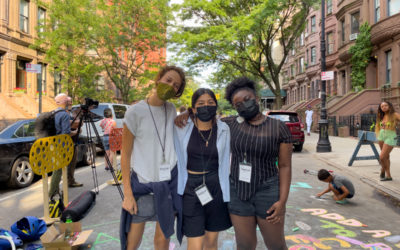 We're excited to announce that we are now accepting applications for our Street Lab Teens 2022 program! Working closely with Street Lab staff, fifteen teens will explore the power of creativity to uplift communities by helping to develop and lead our Street Marker...
Application period for Street Lab Teens 2022 is now closed. Please visit this page next year to apply for 2023!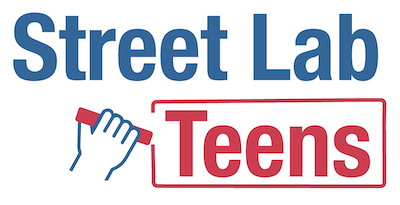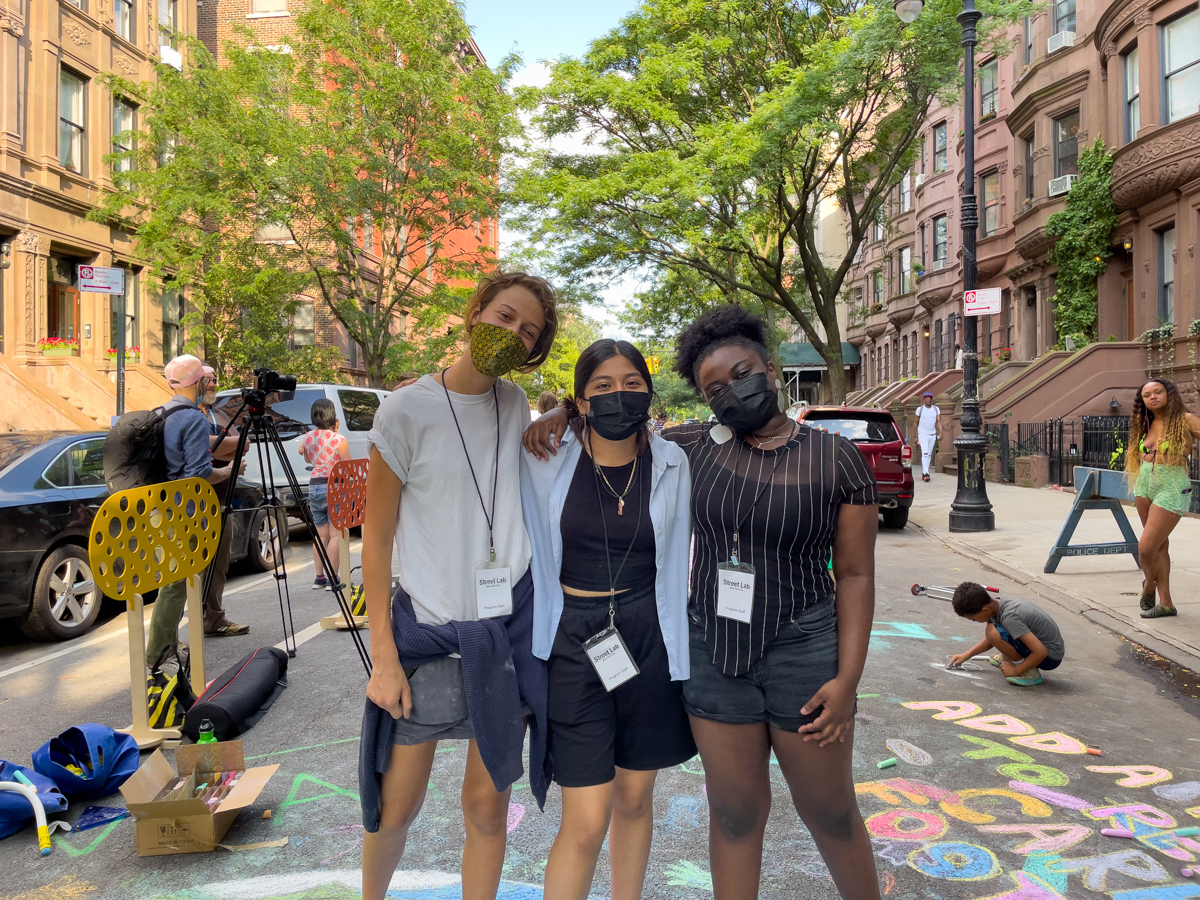 In 2021, our eight Street Lab Teens spent 200+ hours supporting communities across four boroughs of New York City. In 2022, we doubled the program to include sixteen teens!
Street Lab Teens positively affects the community because it brings families together and a community together. It was great that we could do something like this even with a pandemic. Seeing people together was something that definitely helped me.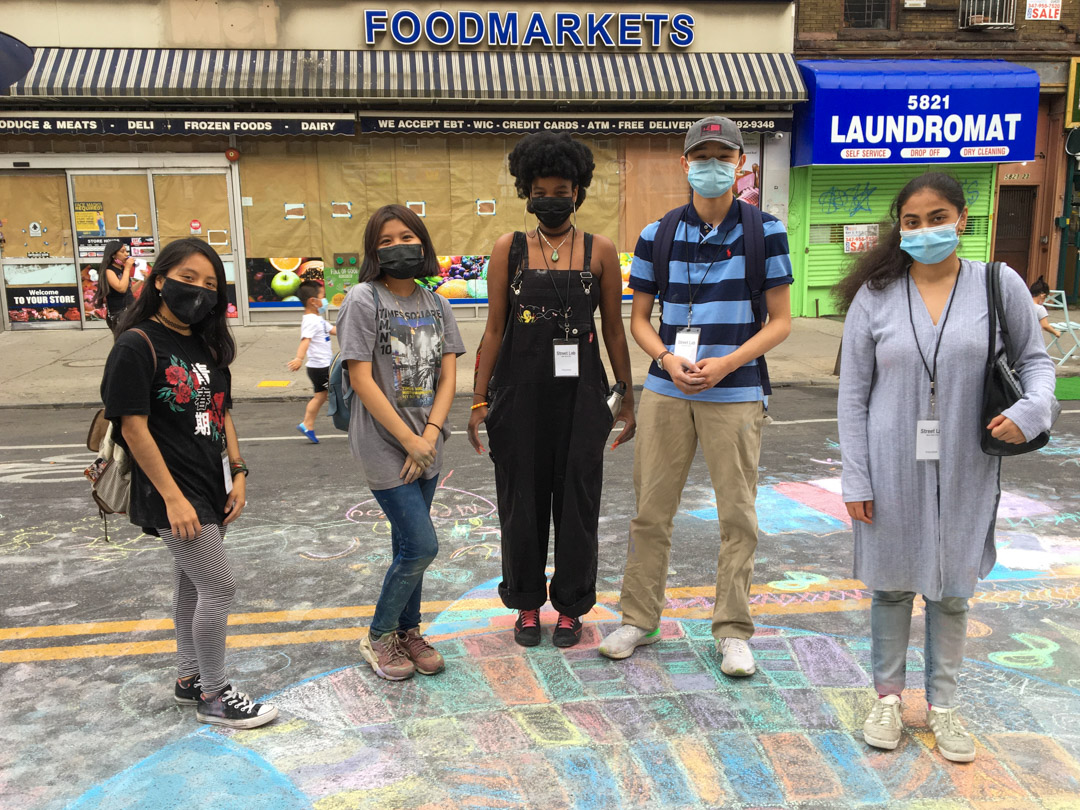 Since I live in Queens and have spent a lot of time in Jamaica, I really enjoyed that Street Lab came to a community that I love so much. I'm incredibly thankful that underserved communities in Queens get access to the wonderful programs Streets Lab offers.