Street Lab Teens
NYC youth making a place for creativity, learning, and community
Street Lab Teens offers New York City public high school students an opportunity to support and shape how Street Lab engages with communities across New York City. Working closely with Street Lab staff, teens help develop and lead our Street Marker program throughout the summer, sharing chalk and custom tools with New Yorkers to create chalk murals together. In 2023, Teens will get to know several neighborhoods by interviewing Street Lab's community host partners, creating chalk murals incorporating what they learn, and leading public chalking sessions on city streets.
Street Lab Teens 2023 Application (closed)
Teens will be based in different NYC neighborhoods for eight consecutive Saturday sessions, May through August 2023. In 2023, we anticipate accepting 8-12 teens.
What is expected of applicants:
You must have completed your sophomore or junior year at a NYC public high school during the 2022-2023 school year.

Attend a virtual program orientation on June 17

Help run eight Saturday sessions of Street Marker at outdoor, public locations. Each session is three hours long. Session dates are June 17, 24; July 8, 15, 22, 29; August 5, 12 (closing event)


Participate in a community partner interview as part of our curriculum

Complete a post-program survey, and contribute to a collaborative blog

Artistic skills are welcomed but not required!
What we offer:
A stipend of $300 at the end of the program, contingent upon attendance and participation. Pre-paid MetroCard to cover transit during program. 

Opportunities to fulfill school-based community service requirements

Experience working with Street Lab staff, community partners, and the public

A fun time collaborating with peers

A new perspective on your city and an introduction to new neighborhoods, community organizations, and workings of the city
Application deadline was Monday, May 15 at 5:00 p.m. Interviews of finalists will take place between May 5 – Jun 5. All applicants will be notified of a decision the week of June 5.
Street Lab aims to provide programming that engages New Yorkers of all backgrounds and supports underserved NYC communities. We encourage students who can help us meet those goals to apply.
Questions? Contact Street Lab Program Lead Mitzi Gordon.
Read more about Street Lab Teens: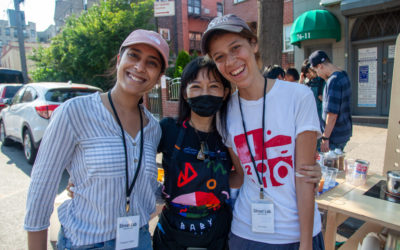 Yesterday Street Lab landed on the Woodside Avenue Open Street in Elmhurst with a pop-up kitchen where passersby learned how to make Thai Tea from a local shop owner. On any given day, there may be as many as five Street Lab pop-ups going on across NYC—each intended...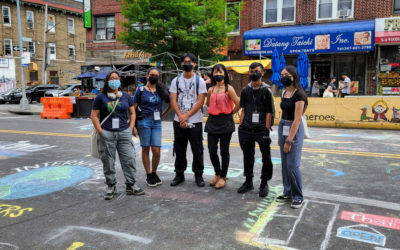 This summer, fifteen New York City public high school students accepted into our Street Lab Teen program are working with Street Lab to enliven Open Streets along small business corridors in four neighborhoods: Elmhurst, Sunset Park, Bed Stuy, and Harlem. Teens are...
Street Lab Teens for summer 2023
is now closed. Stay tuned for the application for summer 2024!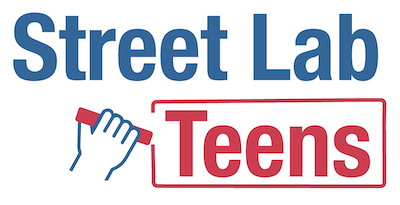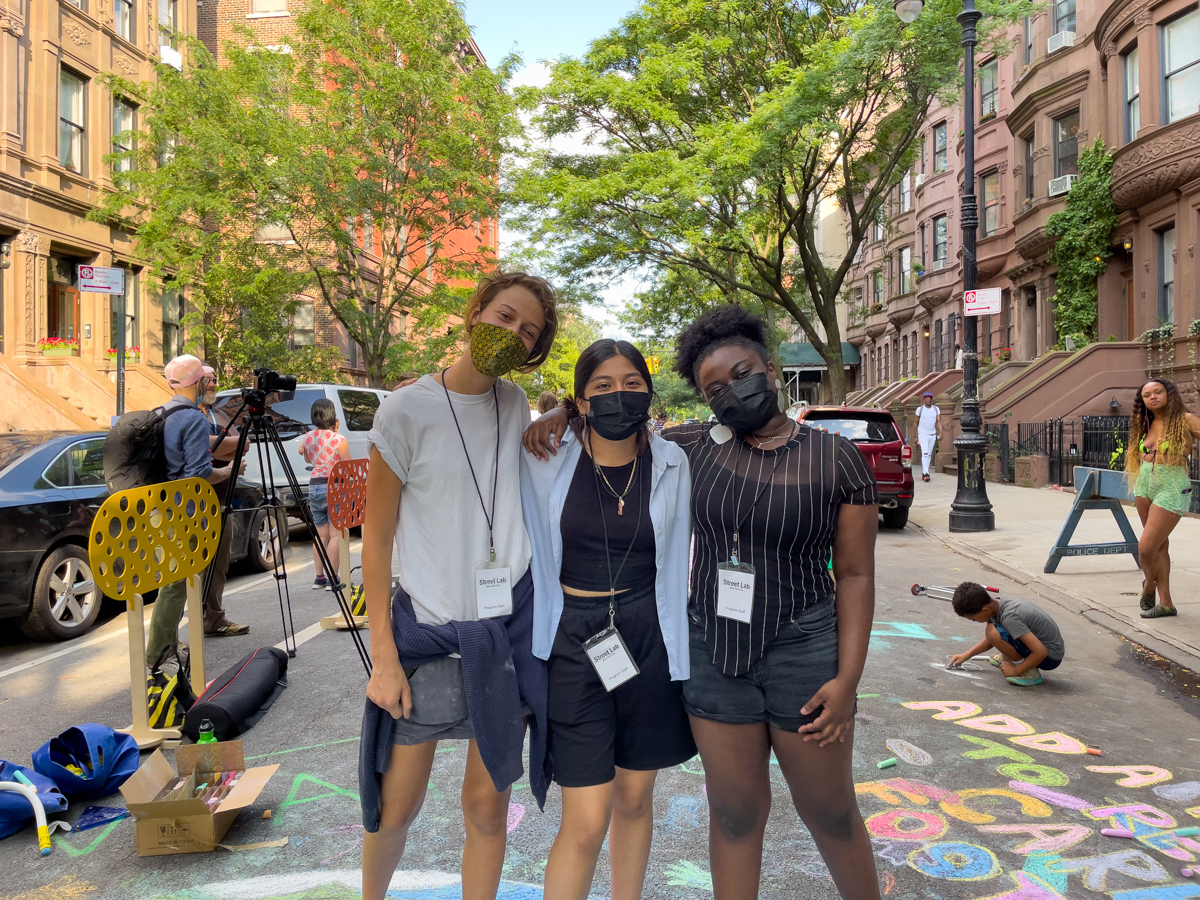 Since 2021, Street Lab Teens have spent 600+ hours supporting communities across all five boroughs of NYC!
Street Lab Teens positively affects the community because it brings families together and a community together. It was great that we could do something like this even with a pandemic. Seeing people together was something that definitely helped me.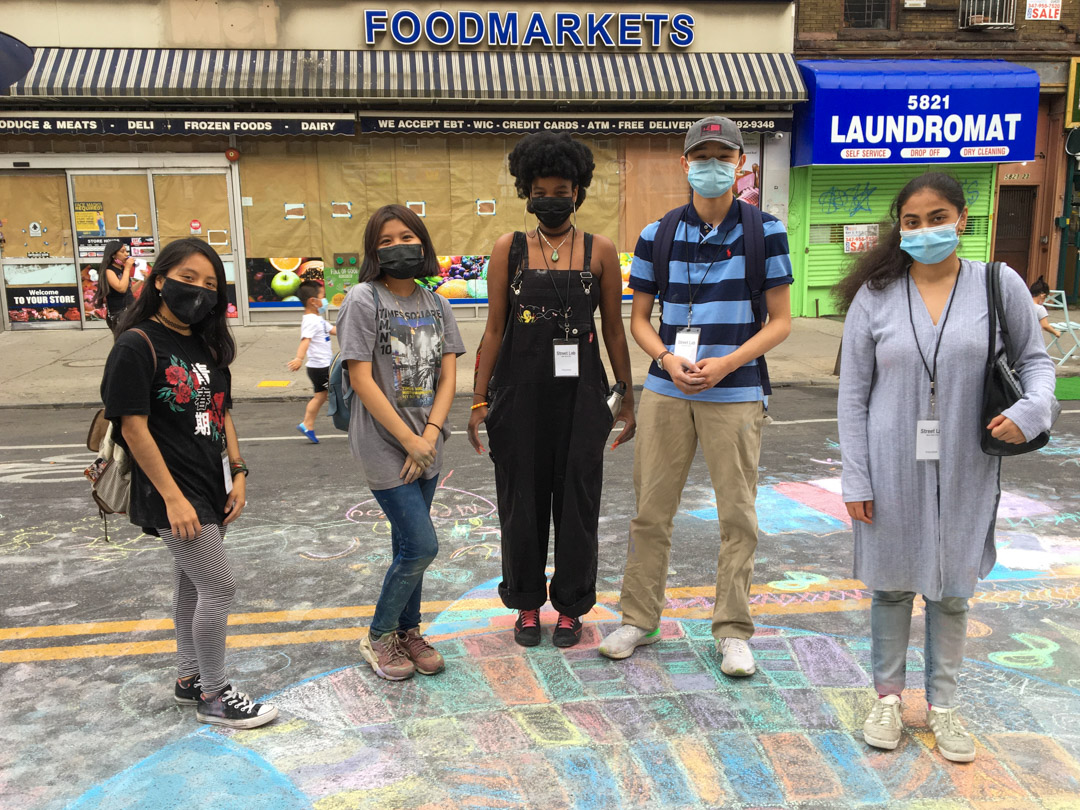 Since I live in Queens and have spent a lot of time in Jamaica, I really enjoyed that Street Lab came to a community that I love so much. I'm incredibly thankful that underserved communities in Queens get access to the wonderful programs Streets Lab offers.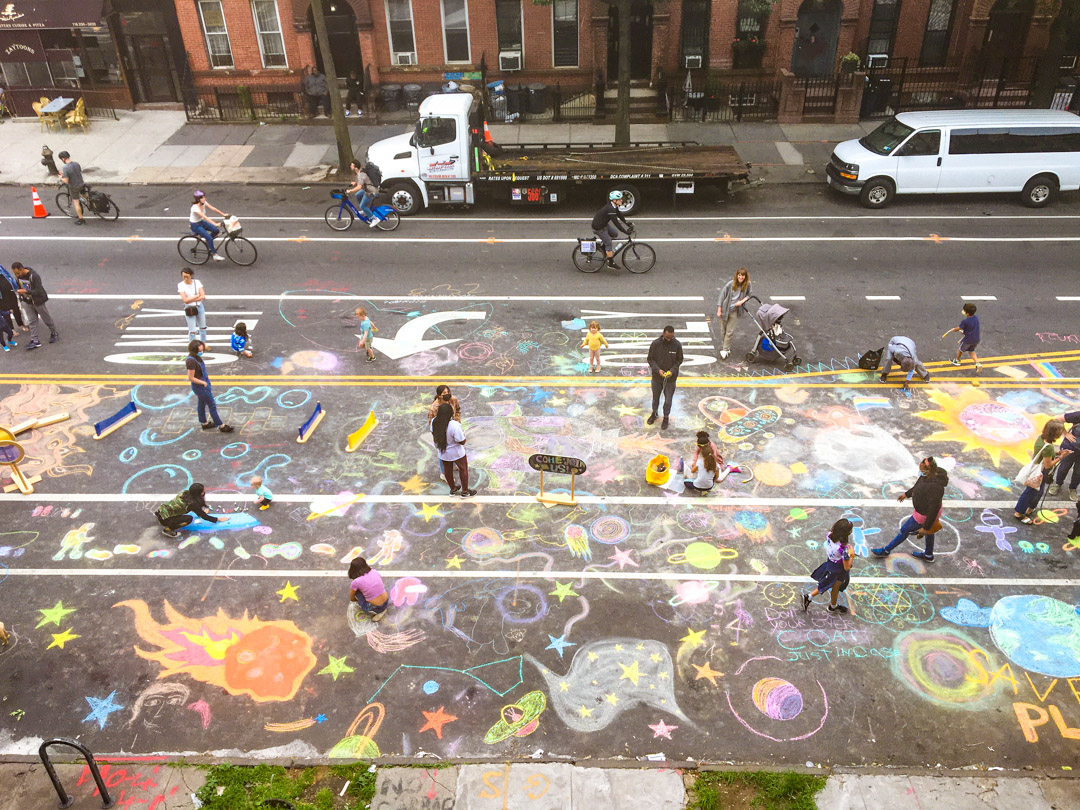 Supporters
Street Lab Teens is supported by the generosity of individuals who donate to Street Lab each year. You can make a donation here, or contact us to become a sponsor of Street Lab Teens. Thanks for your support!