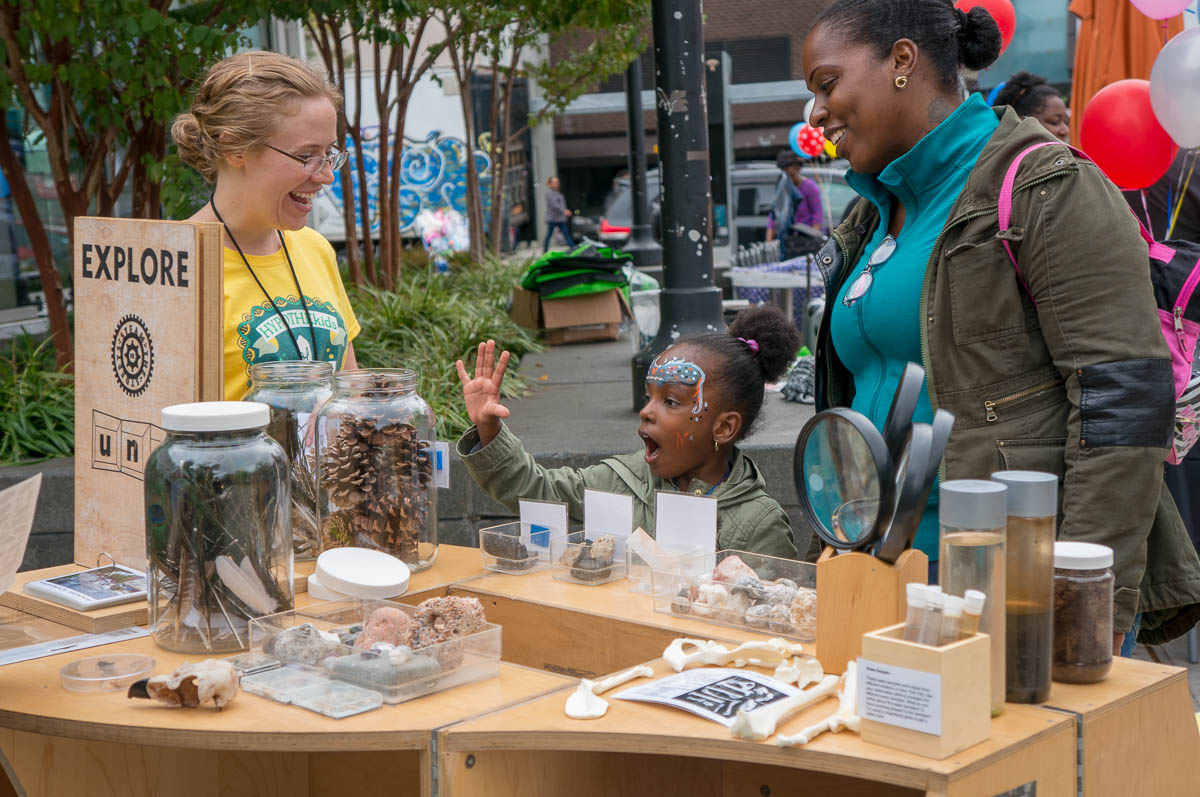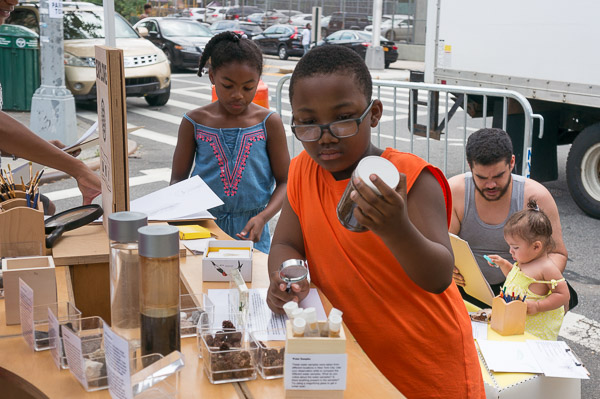 EXPLORE NYC is a hands-on science exhibit that brings the exploration of urban nature to the streets. Elements include:
a custom-designed cart and benches for seating;
specimens to explore, including rocks, feathers, bones, moss, water samples, and more;
a nature-sounds listening station;
microscopes and magnifying glasses;
water-color pencils, brushes, and instructions about techniques of biological drawing;
a nature rubbing activity;
science books to read;
staff, volunteers, and educators to facilitate.
Blog posts about EXPLORE NYC: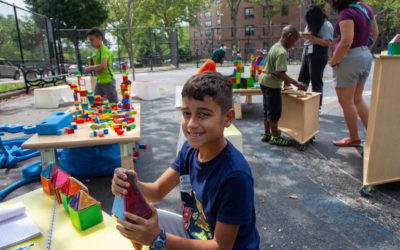 Dear Friends, A quick update about what we've been working on, and a thought about where we work—public space. In New York City, public space is often a way to get from point A to point B. Sidewalk means: keep walking, there's someone right behind you here. And it...
read more