WRITE NYC, a public writing room for the streets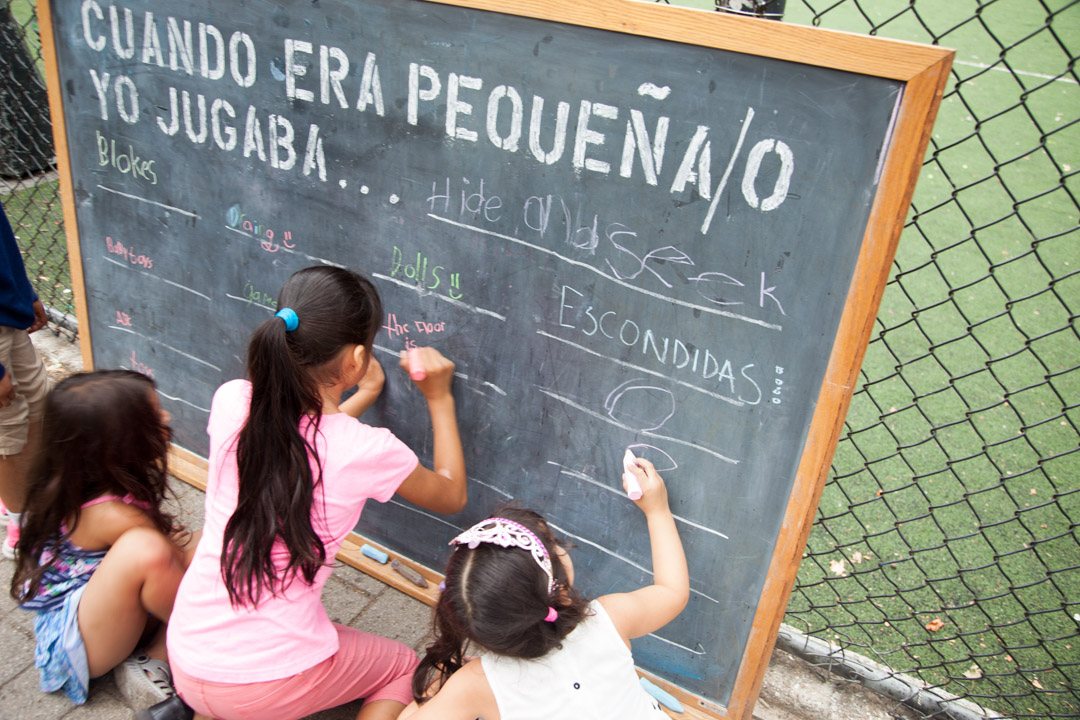 WRITE NYC is a public writing room for the streets, stocked with supplies, typewriters, and other tools and materials for writing. Designed for New Yorkers of all ages and always free, elements include:
various analog writing implements, including typewriters and calligraphy brushes, along with supplies such as envelopes and stationery;
a pop-up "post office" where people can write postcards or letters, with free stamps in low-income locations;
a collection of handwritten letters and other writing on display, including those contributed at previous locations;
printed cards with activities conceived by writers and writing organizations;
custom-designed tables that connect into one striking physical installation, with eight benches for seating;

staff to set up and run the program (one program staff member and one manager);
teaching artists at most deployments;
an option for hosts or other organizations to participate by adding one-on-one sessions, read-alouds, and other special activities.
Here's what happens: writing becomes a way to connect with others, near and far. People are drawn to the typewriters and typewriting becomes a group activity, with older people as guides. Some handwrite postcards and poems, or contribute to a communal story, thus glimpsing the inner lives and creative efforts of fellow New Yorkers. We piloted the program at Chelsea Market in 2019, and it is now ready for the streets.
This program has been developed in partnership with Therese Cox, a Ph.D. Candidate in English & Comparative Literature and Heyman Center Public Humanities Fellow at Columbia University.
Help us reach neighborhoods!
WRITE NYC will travel across New York City with a special focus on underserved neighborhoods where art and education resources can be scarce. Your donation can help us share these great materials in all neighborhoods of New York City.
Lisa Brown
& Daniel Handler
Blog posts about WRITE NYC: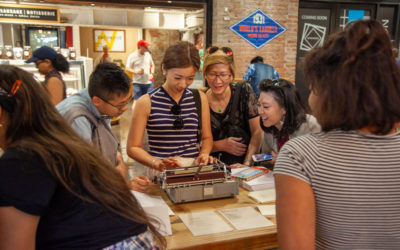 Here are highlights from a three-month residency of DRAW and a month-long residency of WRITE at Chelsea Market. DRAW is a portable art studio that travels the city and lets New Yorkers draw together. WRITE is a new program that lets New Yorkers write, type, scrawl a...
read more