In 2009, we created an institution called the Storefront Library. When it was up and running, it was a community library in a 3000 sq ft storefront, which looked like this: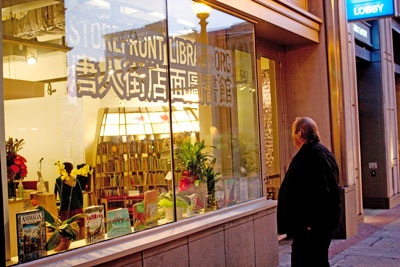 To get it off the ground, we worked smaller venues first. Here's the Storefront Library just a few months earlier: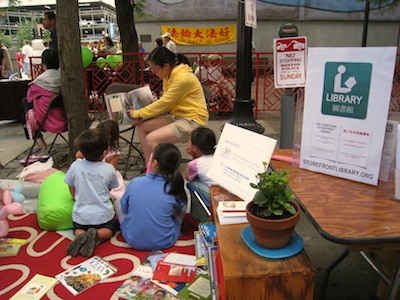 To build an institution, the Storefront Library team deployed a small reading room at street festivals in Boston's Chinatown, which we used to connect with residents about the project. We offered about 75 books on a small wooden bookshelf and storytime. Four month later, we were offering over 5000 books in Chinese and English and a full calendar of events.
If you want to start a band, you find a small club and you start playing live. And you ask your best friend to play bass and your brother to help load the van.
The Uni will play live next weekend for the first time. It's a beautiful little club, and we'll be carrying our instruments on stage ourselves. Come see the show.