Street Lab transforms each host site, offering visitors a special urban experience—enjoyable, educational, simple, direct, and out-of-the-ordinary. —Betty Chen, NYC Planning Commission
2021 Best of the City Award, Time Out New York.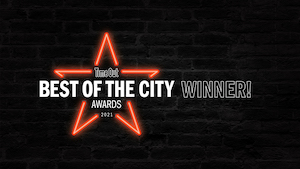 2018 International Award for Public Art (IAPA). Nominee.
2018 Coretta Scott King Book Awards Donation Grant Recipient.
2016 City to City Barcelona FAD Award, "Urban Learning Projects:" City to City. Finalist.
2014 Public Space Invitational awarded by Boston Mayor Martin J. Walsh's Office of New Urban Mechanics.
2014 Architizer A+ Award, Architecture + Learning (to Höweler + Yoon Architecture).
2013 Innovations in Reading Prize from the National Book Foundation.
Presenter, 2013 Gel Conference, NYC.
Featured in the US Pavilion at the 2012 Venice Architecture Biennale (Spontaneous Interventions).
2012 Citation, Small Firms/Small Projects, Boston Society of Architects Design Awards (to Höweler + Yoon Architecture).
 A Few Things I've Learned About Learning—On the streets of New York City
Feb 26, 2016 | Street Lab co-founder Sam Davol on medium.com
"I used to be anxious when we landed on the street… Will people stop and read, or will they just keep streaming by? What have Leslie and I gotten ourselves into? I feel like the guy dressed as the Statue of Liberty trying to wave you inside to do your income taxes. This is embarrassing.
But don't panic. They will come."