Streets Alive for Small Business
Activating Open Streets along NYC commercial corridors
​In 2022, Street Lab is launching a special initiative to help support NYC small businesses made possible by a grant from the NYC Department of Small Business Services (SBS). We'll offer some of our best pop-up programs at Open Streets on commercial corridors in low to moderate-income neighborhoods, creating a way for New Yorkers to come together and re-discover small businesses nearby. We'll also create equipment libraries that allow local organizations to use our custom-designed pop-up gear to host events and activities on the street. Finally, we'll launch a Design Lab for Open Streets to create new solutions to activate Open Streets and support small businesses, such as communal tables, lighting, and more.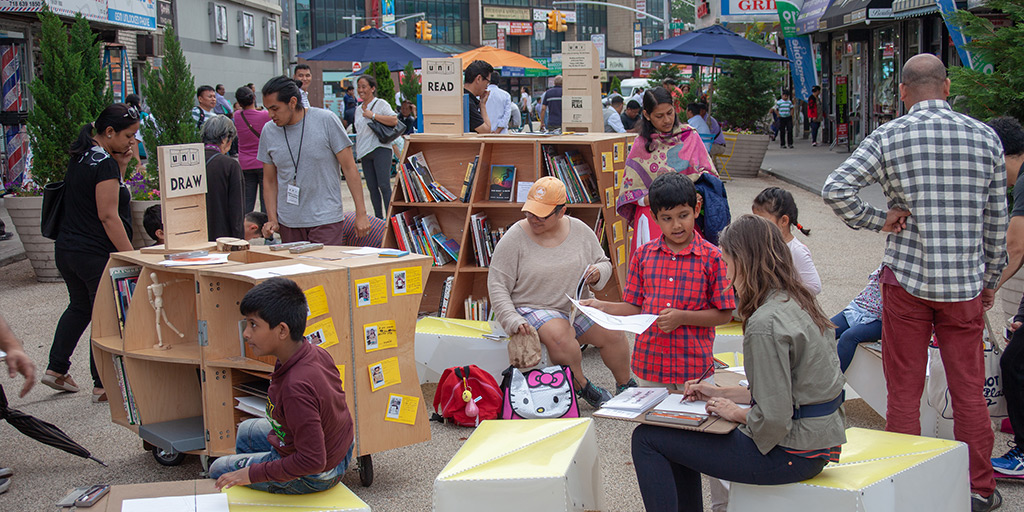 Programming
To start, we'll provide six Open Streets—one in each borough—with weekly activation using a selection of our pop-up programs, enhanced by collaborations with local groups and with the involvement of our Street Lab Teens.
Equipment Libraries
Benches, tables, PLAY kits, and other programming gear stored locally and available for use by community organizations and businesses.
Design Lab
New pop-up designs for communal dining, discovering small businesses, and more.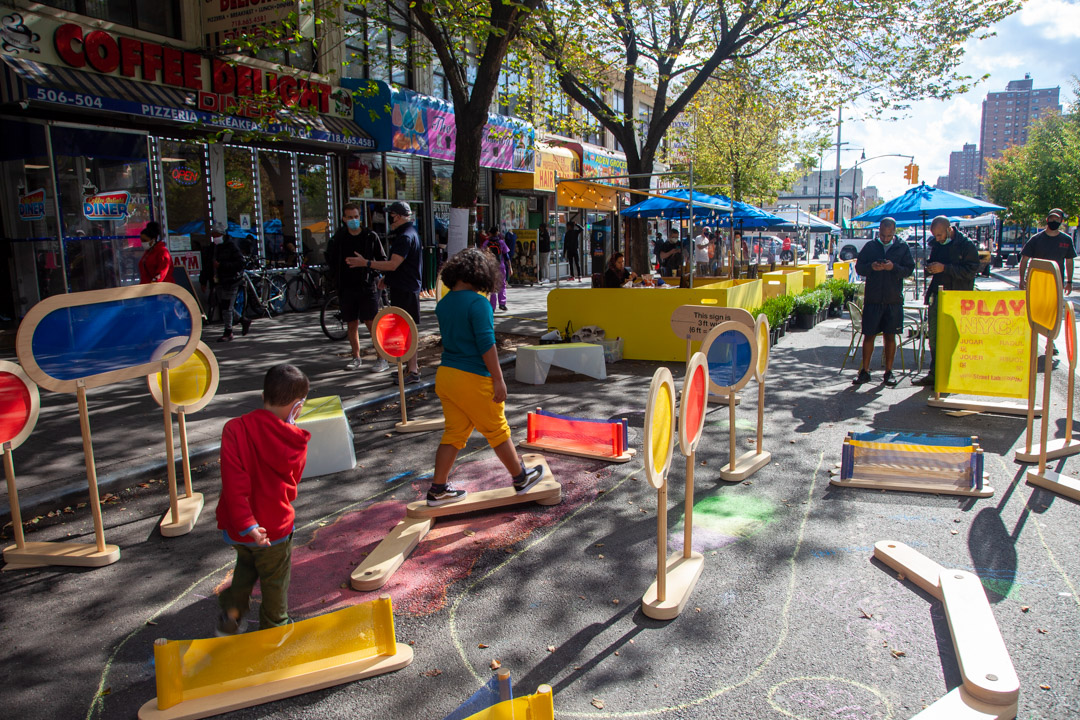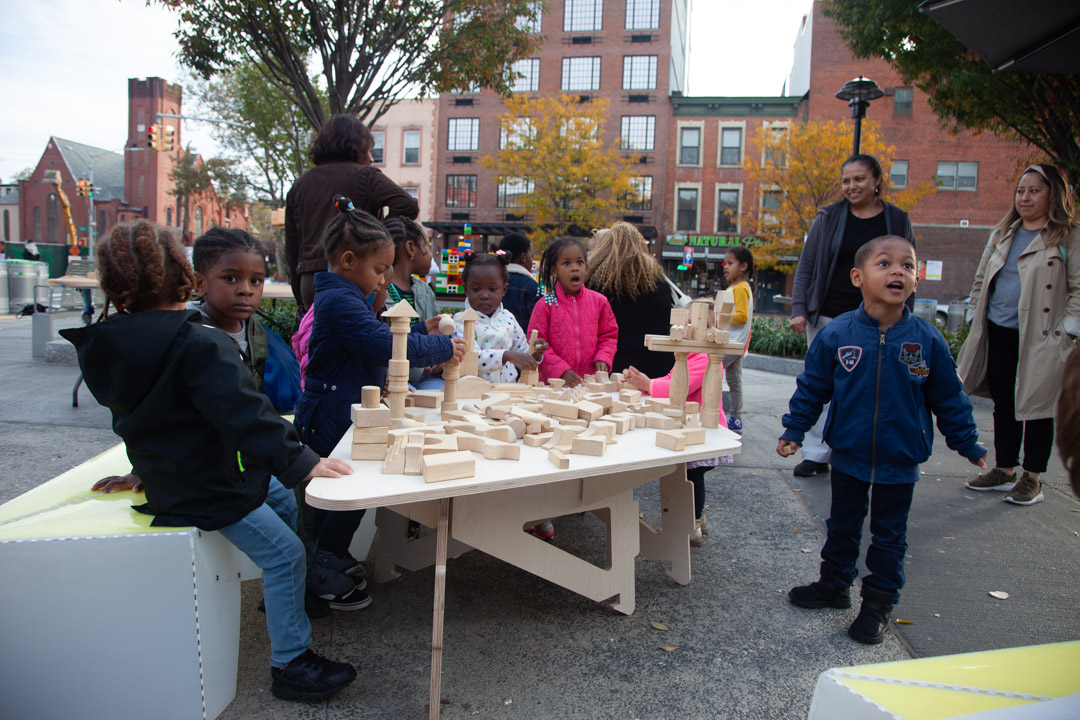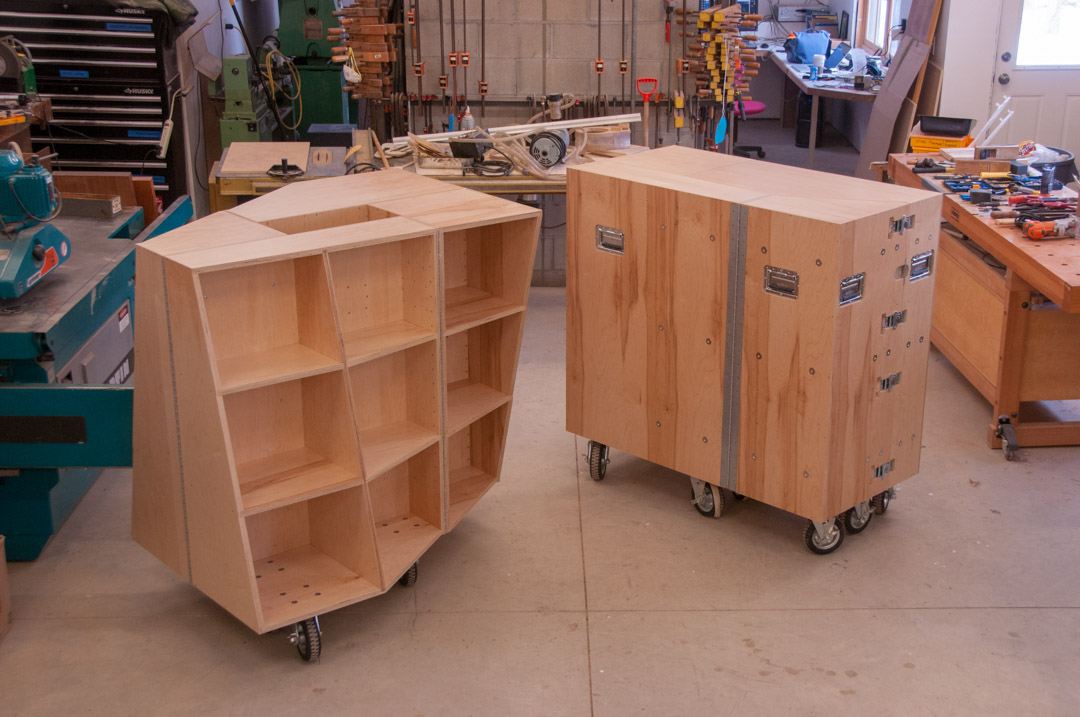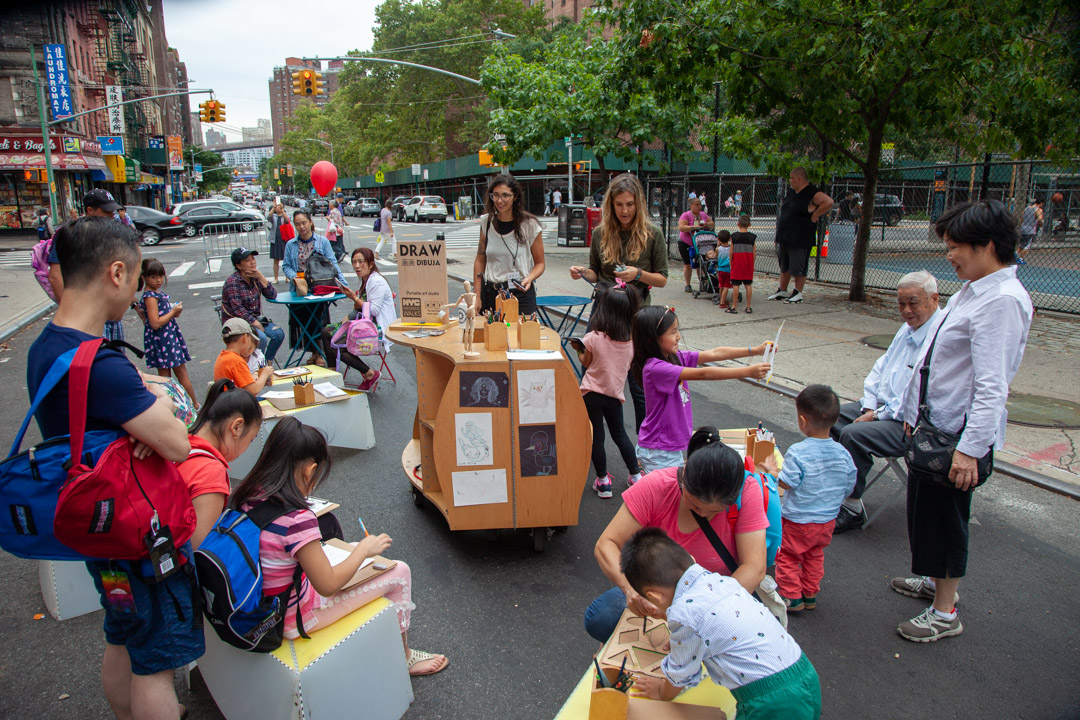 These Open Streets along commercial corridors offer a historic opportunity to create safe, vibrant public spaces where New Yorkers of all ages can gather in the heart of business districts across the city. Street Lab is excited to partner with community groups, local small businesses, and SBS to offer solutions that build community and strengthens the local economy in these high-need neighborhoods.
—Leslie Davol, Executive Director, Street Lab
Made possible by a grant from NYC Dept. of Small Business Services