Meet a Small Business makes a place for demonstrations, workshops, and displays to promote small businesses, activate city streets, and build community. Street Lab provides a custom-designed cart, signage, and technical support to Business Improvement Districts and area businesses. Here are some examples of Meet A Small Business demos:
garden center teaching how to pot seedlings for participants to take home
coffee shop showcasing latté art with a barista
flower shop sharing tips for making the perfect bouquet
salon offering styling sessions on the sidewalk
food shop demonstrating how to cut a wheel of parmesan
and more!
Here's what happens: with support from Street Lab and the local Business Improvement District, a small business comes up with an idea for a demonstration. On the street people gather around, watch, and connect with the business owner and each other.
This program was launched in 2023 as part of our Streets Alive initiative, supported by NYC Dept. of Small Business Services.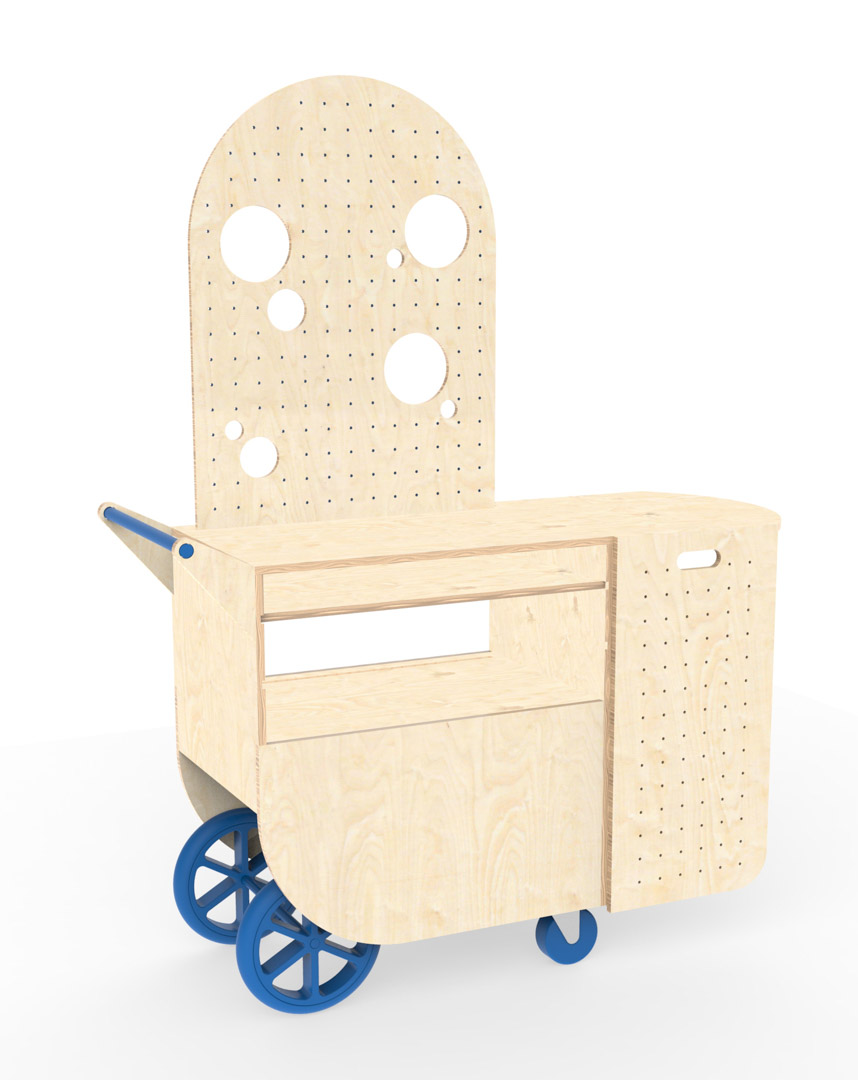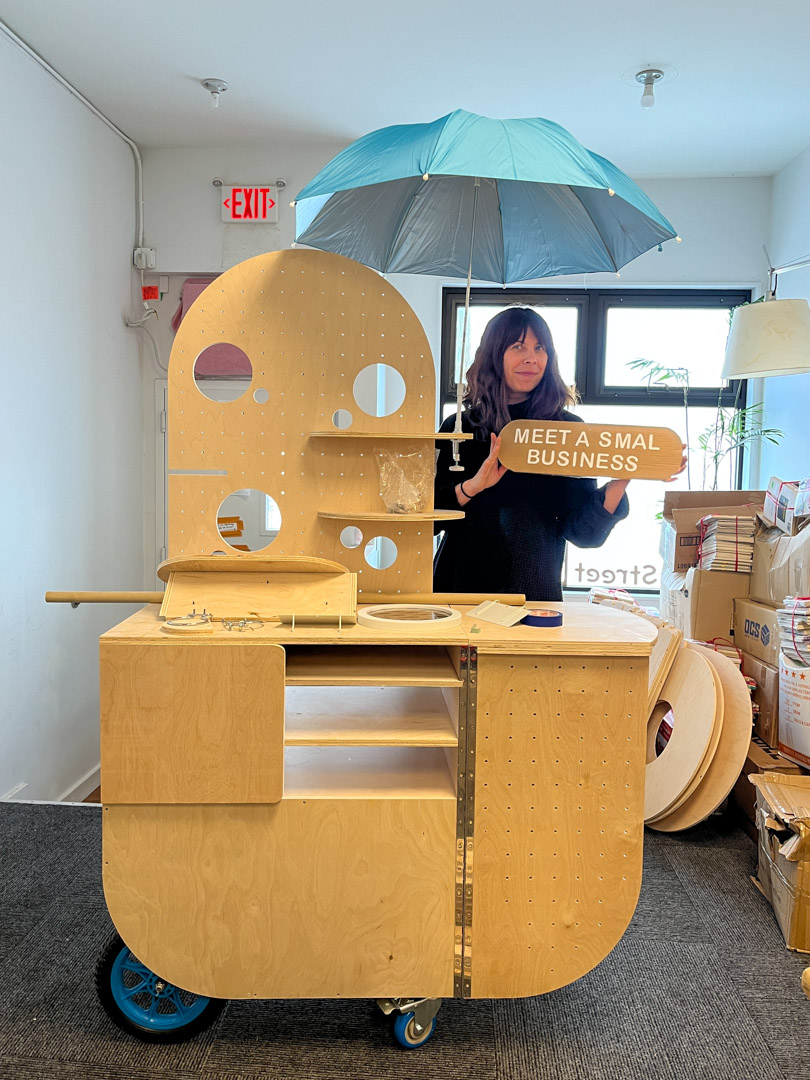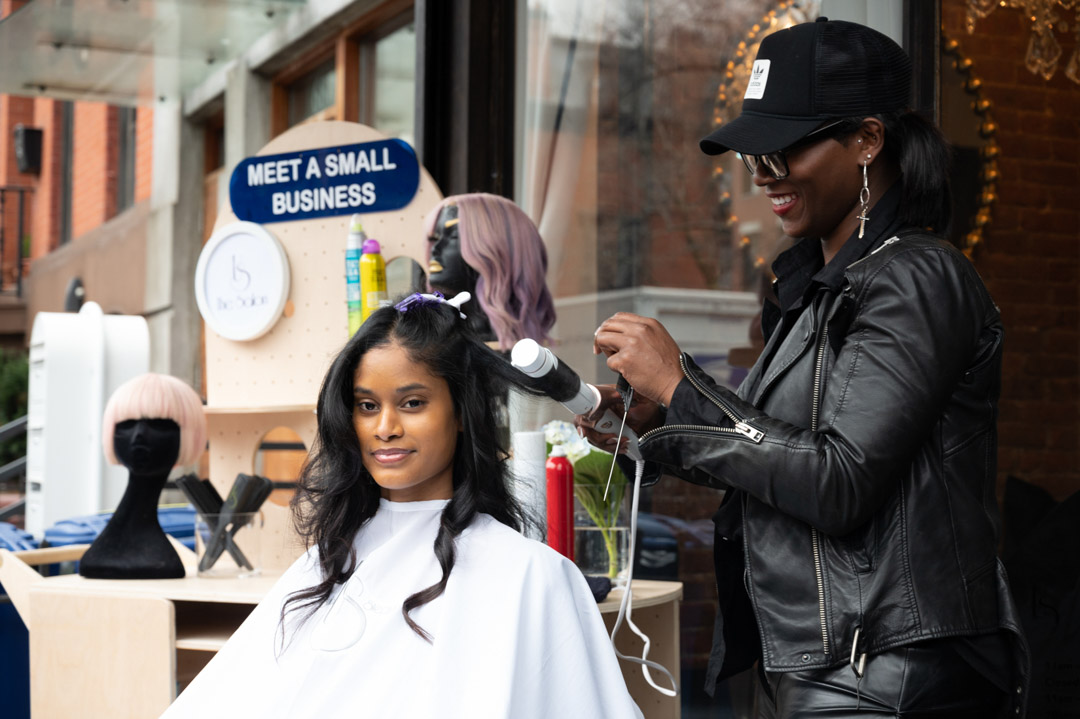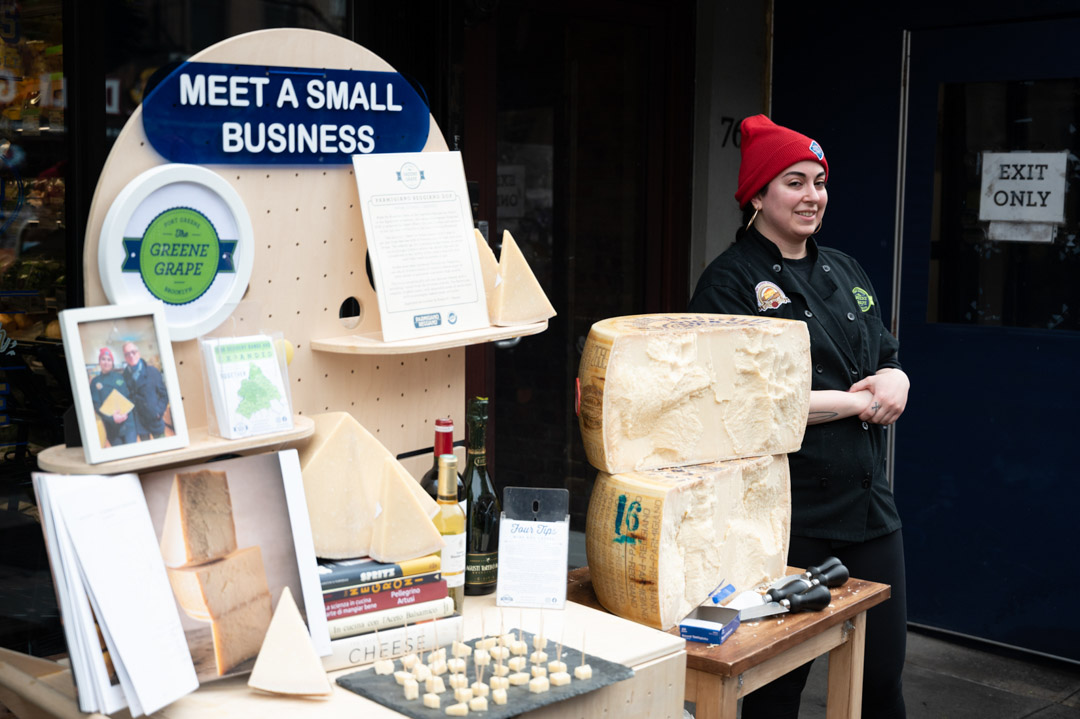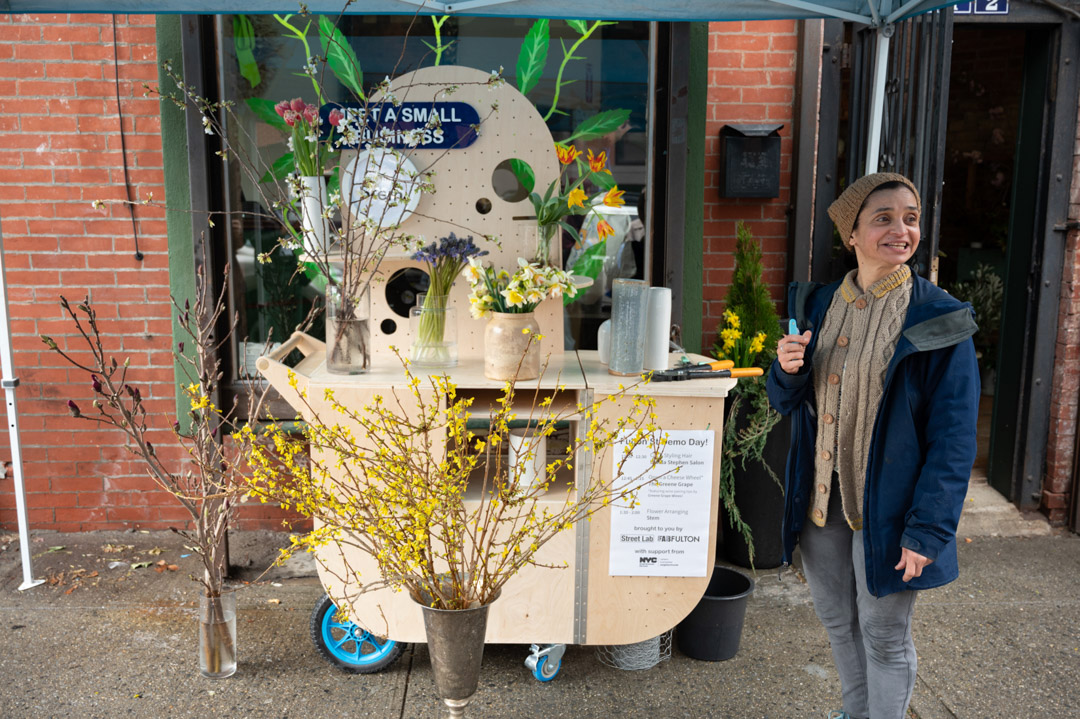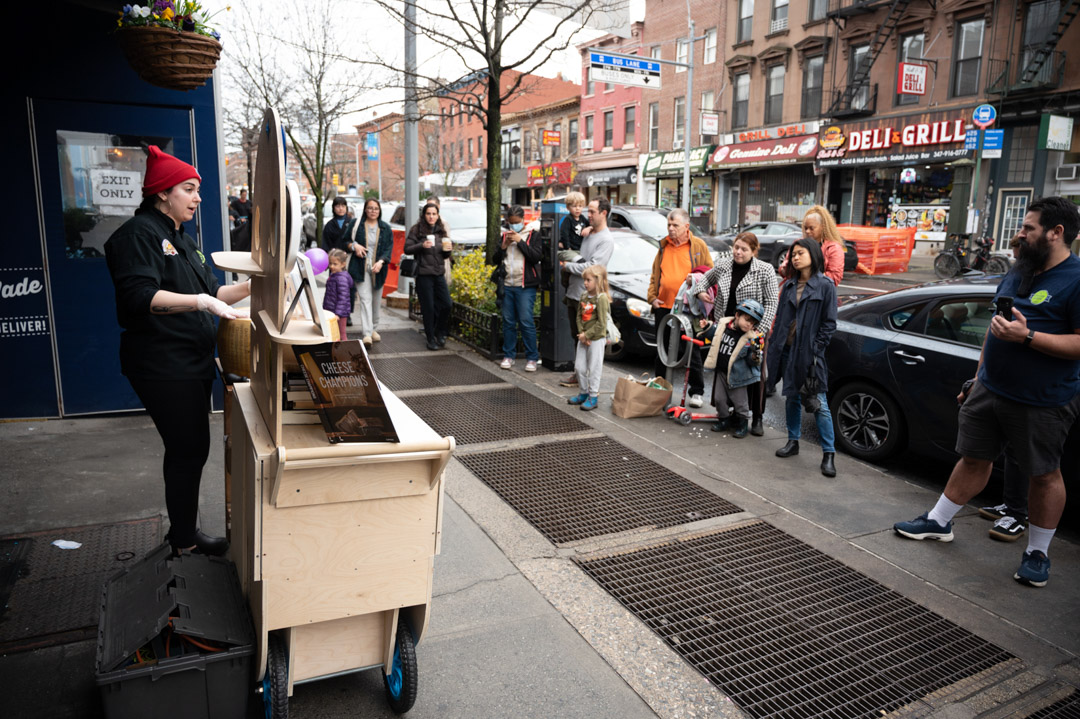 Stay tuned! Scheduling now.

Look back at past events: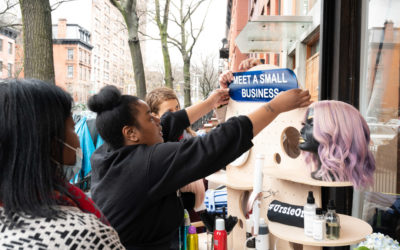 On Saturday, April 1, Street Lab's Meet a Small Business program landed on Fulton Street in Fort Greene, Brooklyn, to showcase local businesses in partnership with FAB Fulton. A new Street Lab-designed cart made its debut, stopping in front of three small businesses...
Street Lab is a 501c3 nonprofit in New York City. Guidestar
profile.
Home of the Uni Project.
© 2023 Street Lab. All rights reserved.