Who we are
Street Lab is run by three full-time staff and 10+ part-time staff during our busiest months.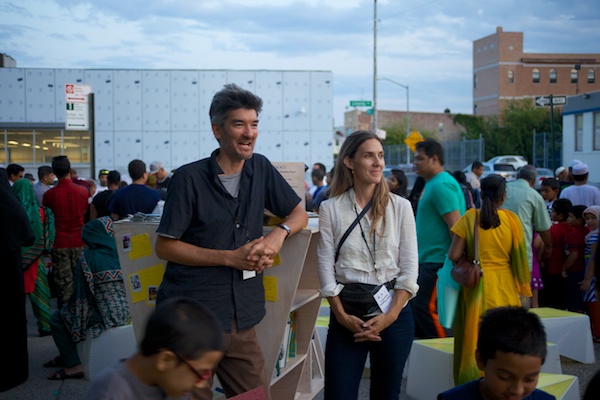 Co-Founder/Executive Director
Leslie Davol has over 25 years of experience working in the cultural sector, including serving as Assistant Vice President for memorial, cultural, and civic programs for the Lower Manhattan Development Corporation following September 11, and in various project management roles at the New-York Historical Society. In addition, Leslie has served as a juror and organizer of public art competitions, nonprofit board member, and public member on the New York State Board for Architecture. (Leslie via LinkedIn)
Co-Founder/Director
Prior to co-founding Street Lab, Sam Davol was an attorney with the Legal Aid Society in New York City, working on public interest class action litigation, community legal services, and service innovations using technology. For over 30 years, Sam has also been a professional musician, recording, performing, and touring as a member of The Magnetic Fields. (Sam via LinkedIn)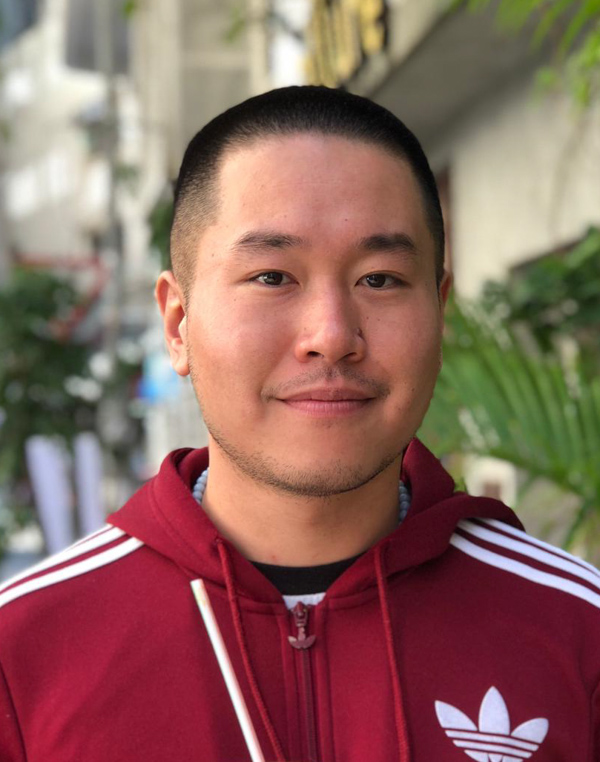 Program and Operations Manager
Wei Du believes the public realm to be a community's living room, and as such, deserves to be vibrant, welcoming, and convivial. He has over a decade's experience working for various non-profits in the East End of London, with a particular focus on community development and tactical urbanism. He holds a Master's degree in Global Citizenship, Migration and Human Rights from the University of Nottingham. Wei is a Capoeira teacher, follows New York Cosmos, and has an unironic love of jellied eels. Wei speaks Cantonese, Mandarin, and Portuguese. He lives in Bed-Stuy in Brooklyn.
Program Designer
Soledad Tejada wants to help shape cities that invite people to participate. She loves making urban space engaging for everyone, whether it be by developing accessible programs behind the scenes, or drawing chalk murals on the street with New Yorkers. Soledad graduated from Yale University with a BA in American Studies with a concentration in material culture and the built environment. She believes when people love where they live, they lead happier, healthier lives in stronger communities. In her free time you'll find her walking in the park or working on music with her band.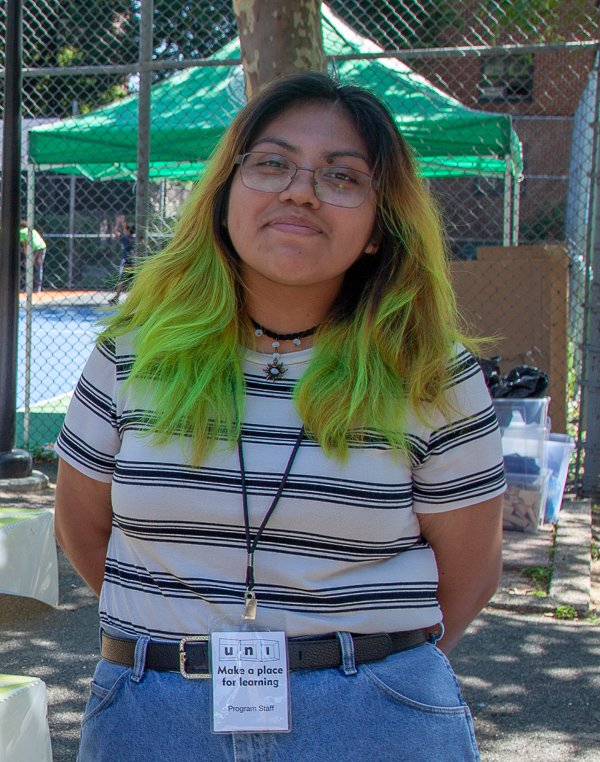 Program Coordinator
Elizabeth Reyes studies at Guttman Community College majoring in Liberal Arts and Sciences. She has a passion for early childhood education and the influence art can have on youth. She has served as a teacher's assistant at Goddard-Riverside Preschool, and interned at the Children's Museum of the Arts New York where she was responsible for leading art demonstrations, where children and families create art side by side with working artist. She is a graduate of City-As High School and has worked with Street Lab since 2018.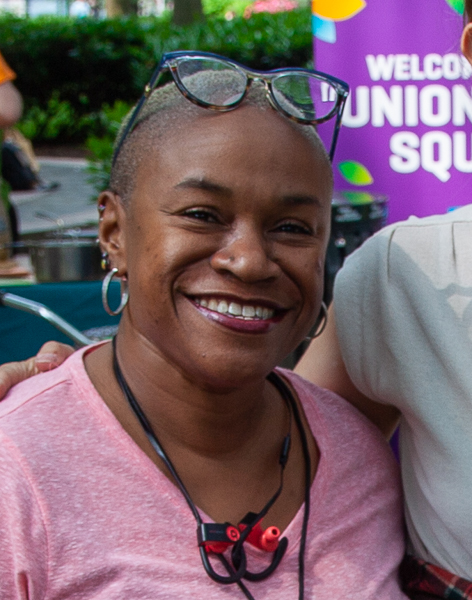 Program Coordinator
Traci Anderson has over 25 years in education and social services, and she enjoys encouraging others to explore the love of reading. In addition to being an educator, she enjoys her work as a freelance writer/editor and her volunteer work as an animal rescuer (chihuahuas rule!).
Program Coordinator
Ana Patete believes in the healing power of art, music, horticultural and biblio therapies. The socially spontaneous nature of her hometown—NYC—serves as inspiration when curating alternative, inclusive learning spaces that foster creativity and self discovery. She studied Spanish Literature at Brown University and is currently pursuing a Masters in Bilingual School Counseling at Hunter College. Leisure pursuits include: translating poetry and prose, knitting, dancing, playing her mx49 synthesizer, conversing with fellow humans, and bicycling. She strives for beauty, order, and harmonious design.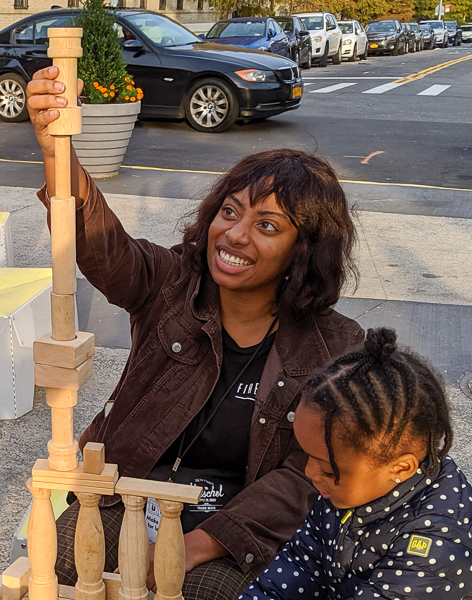 Program Coordinator
Kamesha K. Howell is a Youth Advocate, Filmmaker, and Writer from Dallas, TX. Although she obtained her Master of Social Work degree from the University of Texas- Arlington, she prides herself on her ability to combine her education with her passion for cinematic storytelling — focusing on the truths of underprivileged, minority youth. When she's not working with the Street Lab, you can find her somewhere enjoying a candid conversation with a stranger, working (struggling) on one of her screenplay ideas, critiquing films and simultaneously annoying her friends, learning 7 Act Structure at Jacob Krueger Studio, capturing meaningful images, or somehow all of the above.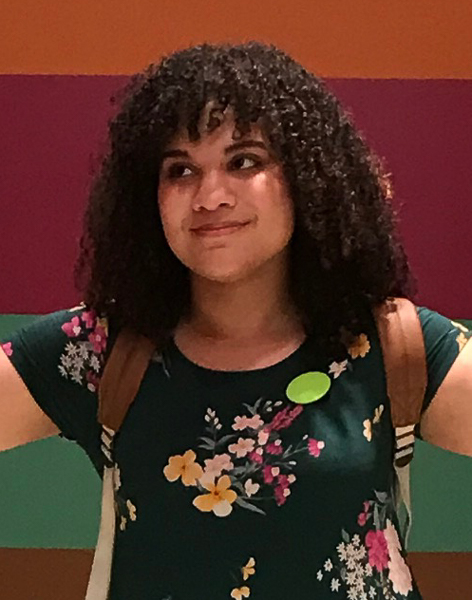 Program Coordinator
Sahir Pena is a graduate of Manhattanville College and works throughout the Bronx and Harlem as a teaching artist. Her first internship was with Studio In A School as an arts mentor, since then she's been involved in arts education. In her role as Program Coordinator, she enjoys traveling and reaching out to people from different neighborhoods. She completed an artist residency in 2017 with the Con Artist Collective. She lives in the Bronx.
Program Coordinator
Yifan Wu is an award-winning illustrator and animator from Nanjing. She received a MFA degree in Illustration Practice from Maryland Institute College of Art in 2018. Now she works as a freelance artist in Brooklyn, NY. Yifan is an artist who vents her anger about the idiot, morbid, mordant world in artwork; a creative thinker who deals with her nihilism through storytelling; a non-sayer to pollyannas. She aims to be inspiring and loves helping people visualize their inner creativity through commissions or public drawing events. She loves dancing, animals and nature.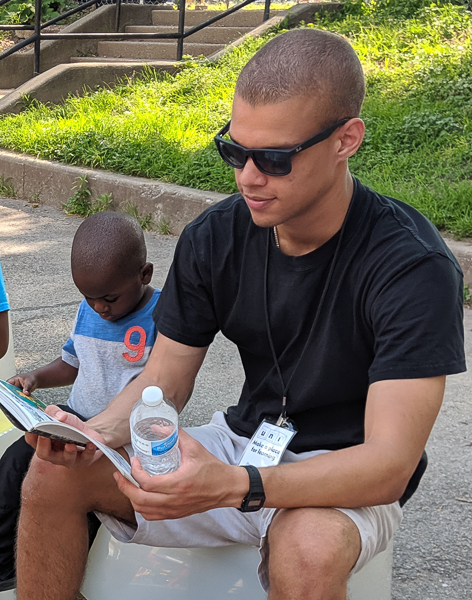 Program Coordinator
Leonard Katende Ssemakula studies at Columbia University majoring in Anthropology. Since high school, he has worked with multiple charitable organizations, including Habitat for Humanity and Rotary International. At Columbia, Leonard has dedicated countless hours towards volunteering for Columbia Youth Adventurers – a social excursion and mentorship program that provides low-income children an opportunity to engage in learning and enrichment activities outside of the classroom. Education, and its connection to societal enrichment, is an area of keen interest for him. Leonard is fluent in Russian, and lives in Manhattan.

Program Coordinator
Eduarda Aun is a designer and urbanist from Brasilia, Brazil, exploring creative, critical and practical actions for meaningful social change. To that end, one of the main focus of her work has been producing tools and illustrations that assist citizens to navigate, contest or transform complex urban systems.
In Brazil, she co-founded Coletivo MOB (Movimente e Ocupe o seu Bairro), a non-profit organization that uses public space as a platform for civic engagement and has worked for the NYC Department of Transportation. She holds a Master's degree in Design and Urban Ecologies from Parsons School of Design and is completely passionate about people and public space! On her free time, you can find her urban flaneuring, looking for lost chairs or experimenting with fun side projects.

Artist in Residence
Maha Aslam is an Architect,Urban Planner and an Artist, originally from Lahore, Pakistan. She did her MSc. in Design & Urban Ecologies from Parsons School of Design in 2018 and since then has been working as an Urban Planner. Her art work revolves around city scapes and public spaces. Her interest is in studying the urban through an anthropological lens is reflected in the way she captures different scenes of the public realm in ink. She believes in creating opportunities for the public to practice their right to the city and has worked in Lahore to educate people about such urban issues through engaging them with public art projects.
Drivers/Installers
We proudly hire drivers from Red Hook on the Road.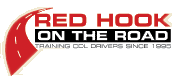 Leah Kaplan ('16-'18), Joeyee Yan ('16-'18), Courtney Menard ('18), Sarah Shahata ('18), Stephanie Yee ('14-'17), Egypt Calier ('16-'17), Fay Ku ('17), Mira Etingof ('17), Luyi Wang ('17), Christian Guinanzaca ('16), Rossana Iturbide ('16), Ester Shmulyian ('16), Stephen Wrenn ('16), Daniyar Irgaliyev ('16), Mecca Norfleet ('16), Anthony Lopez ('16), Jean Li Spencer ('16), Michael Gibson ('13-'16), Shamel Rountree ('16), Adynah Irene Johnson ('15), Leigh Hurwitz ('13-'15), Emily Jacobson ('14-'15), Marco Cunqueiro ('15), Jorey Greenland ('15), Greig Roselli ('15), Susan Coyne ('15), Genevieve Irwin ('15), Rasheed Lucas ('14), Tiffany Lin ('14), Alyssa Pintar ('14), Amelia Carver ('13), Nelson DeJesus ('13), Peter Zweifel ('13)
Program Collaborators and Visiting Experts
HYPOTHEkids ('17-18), Washington Square Park Eco Projects ('16-18), Rica Takashima/Aliens in NY ('17), Robert Berkman/Better Living through Mathematics ('13), Andrew Collins ('13)
Volunteers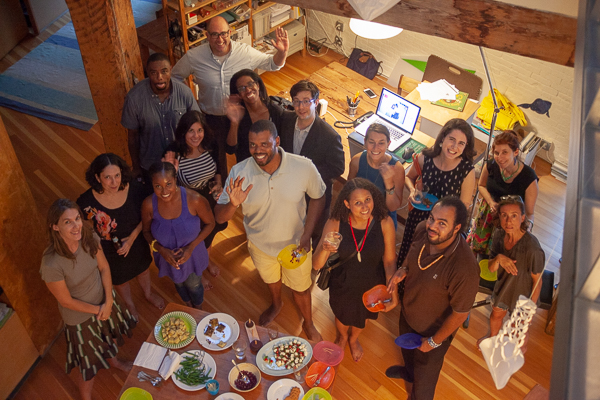 Emilia Andrade ('15), Lisa Archigian ('16), Chanyuan Bao ('17-'18), Kelly Marie Blanchat ('12-14), William Brockett ('13), Jane Bock ('17-'18), Michelle Bowen ('18), Jamie Burns ('14), Milani Chatterjilen ('18), Evan Chen ('16), Sofia Chelo ('16), Nathanael Cho ('16), Liana Chow ('17-'18), MD Choudhury ('17-'18), Lindsey Danis ('11), Eleanor Davol ('13), Malcolm Davol ('13), Andy Deck ('15), Fatou Diorme ('18), Meghan Dowell ('11-'13), Cathrine Fahmy ('18), Lisa Gomez ('15-16), Kenneth Gordon ('13), Magdalena Gordon ('13), Jorey Greenland ('16), Chelsea Gunn ('11), Nadine Hibbert ('14-'16), Leigh Hurwitz ('12-'16), Emily Jacobson ('12-'16), Allie Janvey ('12), Adynah Irene Johnson ('14), Gloria Lau ('15-18), Marilyn Kahn ('12), Amit Karan ('13), Madeline Kelly ('11), Grace Ko ('16), Victoria Kuhr ('14-'16), Angela Kyle ('13-'14), Kaijie Liao ('17-'18), Tiffany Lin ('14-'15), Natalia Lopez ('13), Steven Lowinger ('18), Dylan Levene ('18), Kelleen Maluski ('12-'16), Daniel Mascola ('15), Sara McCabe ('16), Alexandra McClure ('15-16), Molly McInerny ('11), Nicholas Modugno ('18), Luis Aguilar Moreno ('14), Sara Muche ('18), Diana Narvaez ('14), Pascale Nijhof ('13-'14), Jennifer Nix ('13-'14), Christine O'Heron ('12), Yukie Ohta ('11), Tiffany Minh Peterson ('15-'16), Jessica Pierce ('14), Katherine Plater ('13), Gabriella Radujko ('12), Anna Robinson ('12-'13), Liz Ropers ('14), Greig Roselli ('15-'18), Sitara Sawh ('17-'18), Lisa Savcak ('14-'15), Helen Schubert ('11), Juhi Singhal ('13), Phillíp Solér ('14), Michelle Solis ('16), May Tongnok ('15-'16), Antonio Upia ('18), Constance Vidor ('14), Albert Wang ('17-18), Xavier Williams ('13-14), Whitney Wong ('15), Stephanie Yee ('12-'18), Lauren Zavaglia ('18), Jie Zhao ('15), Patrick Zheng ('16-'18)
Teams from: Wolff Olins, George Jackson Academy, Avenues: The World School, Riley's Way Foundation Youth Advisory Council, The Garden School
Pro bono
Max Dietshe (annual report '15), Breauna Hagan (volunteer plan '15), Stroock, Stroock & Lavan LLP (legal '15), Angela Khermouch (photography '15), Lawyers Alliance for New York (legal '14), Maureen Naff (pitch deck creation '13), Shannon Tomai, Apex Law (legal '12)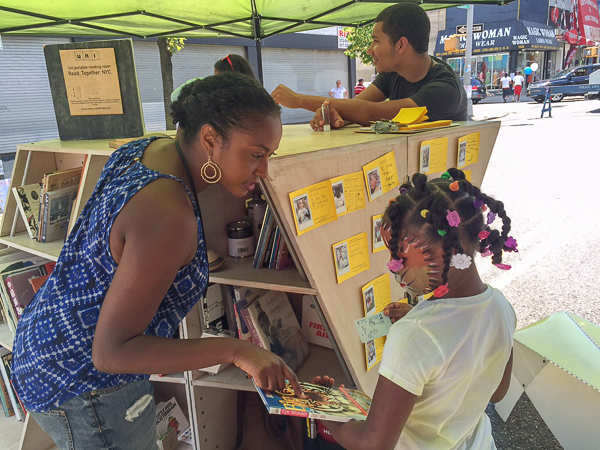 Design
Joana Torres (sign kiosk '16), Höweler + Yoon Architecture, LLP, with Prof. J. Meejin Yoon of MIT (Uni carts, tower, benches '11-16, with Eric Höweler, Meejin Yoon, Parker Lee, Ryan Murphy, Thena Tak, James Coleman, David Costanza, Jeremy Jih, and Alexander William Marshall)
Fabrication
Bill Bancroft Furniture, Jaywalk, Beartown, Höweler + Yoon Architecture, LLP (with Jeremy Jih, David Costanza, Alexander William Marshall, Kelly Shaw, Sung Woo Jang, Max Wong, Joanna Rodriguez-Noyola, James Coleman, Cyrus Dochow, Parker Lee, and Thena Tak)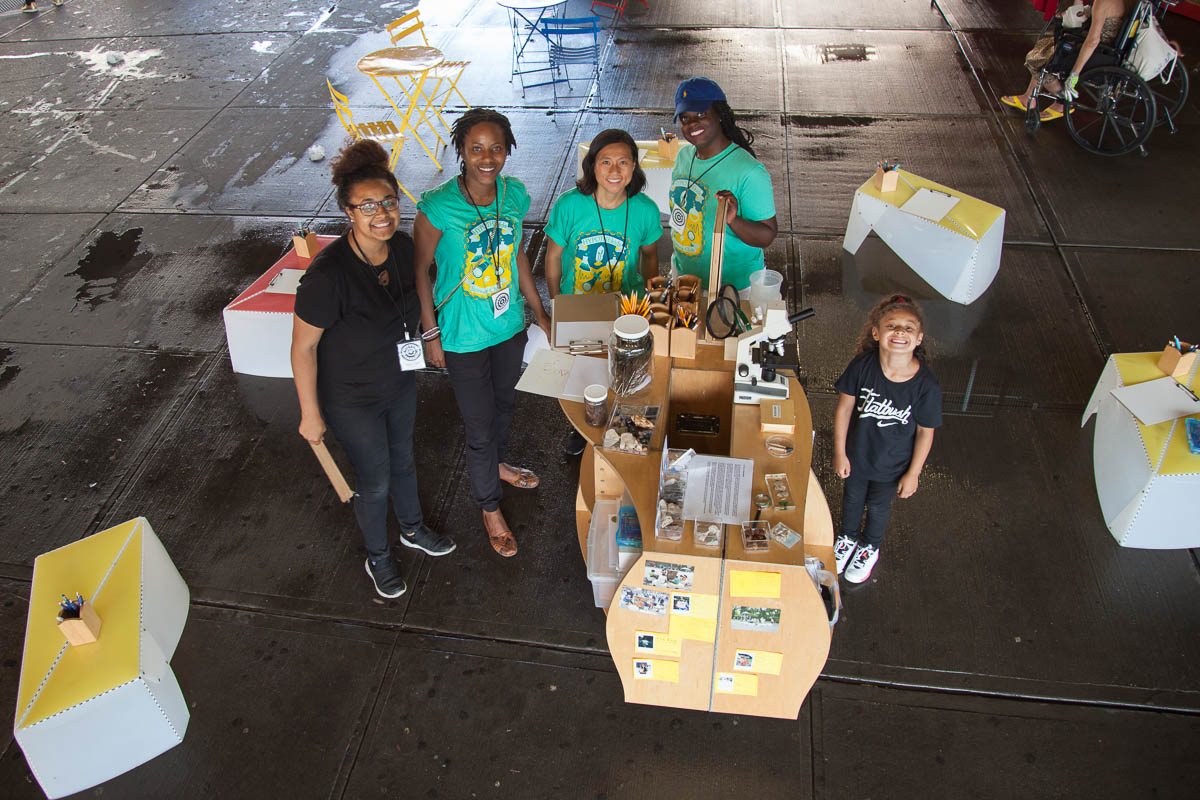 Board of Directors
Jane Sujen Bock
Angella Brown
Willard Donham
Jared Eigerman
Laura Fleder
Kenneth Gordon
Judith Hilton
Morgan A. Jones
Zara Mannan
Advisory Panel
Stacy Abramson
Ariana Austin
Polly Carpenter
Aimee Good
Leigh Hurwitz
Gloria Lau
Tiffany Lin
Jennifer Polshek
Rachel Urkowitz
Past Advisory Panel Members
Nate Hill
Eric Höweler
Fred Kent
Bill Middleton
Richard Reyes-Gavilan
Meejin Yoon