Our programs during COVID-19
Street Lab creates programs for public space that bring New Yorkers together. In response to COVID, we re-designed our programs from the ground up, to help the city bounce back safely. Here's what we're deploying right now: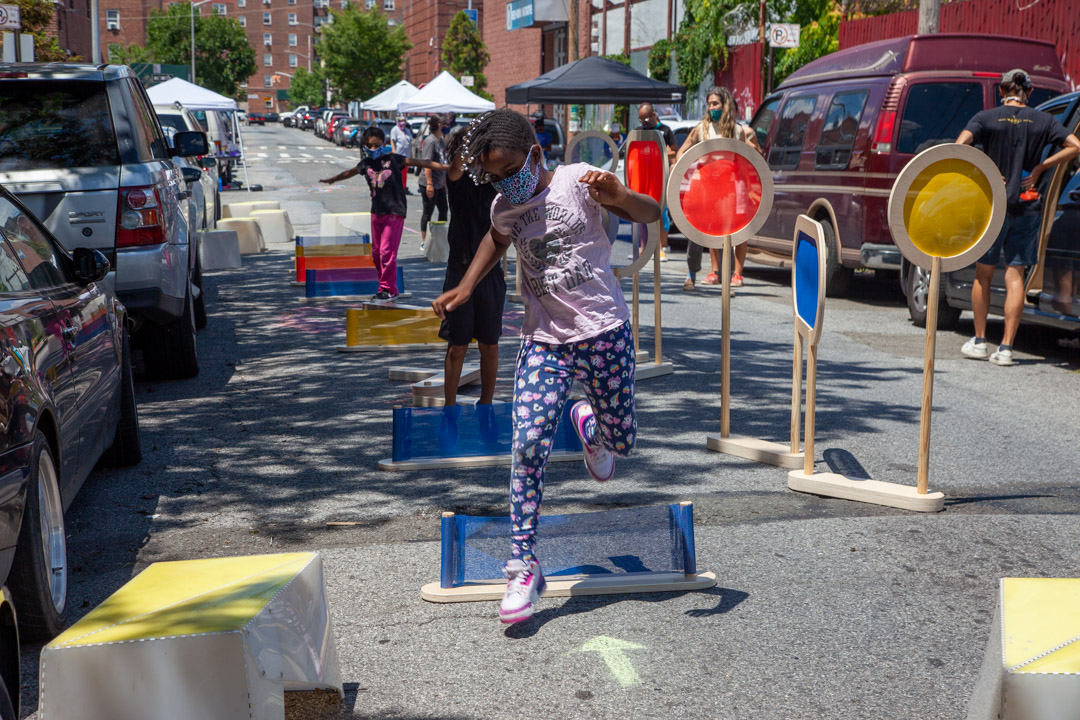 PLAY NYC supports safe, hands-free play for children on closed-off streets in high-need neighborhoods. The set-up includes a no-touch obstacle course and customizable play areas and challenges. We're determined to make a safe place for play, so kids in these neighborhoods don't fall behind. Thanks to SPIN for early support. Learn more here.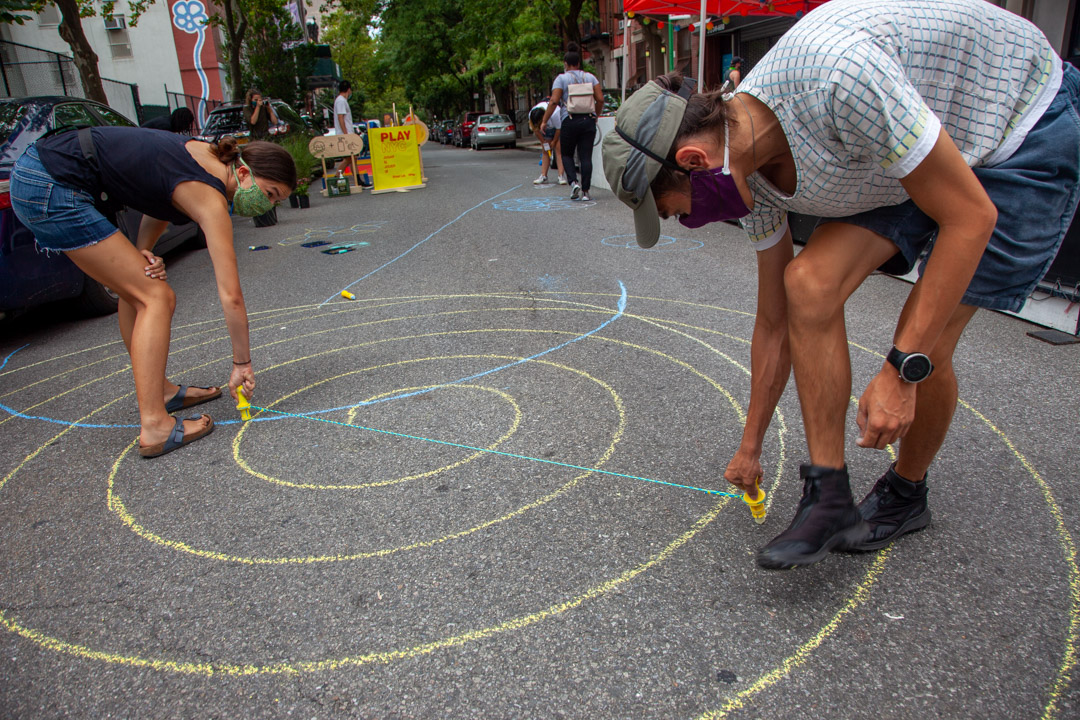 Street Marker is a new program that experiments with ways to mark streets, starting with a custom tool kit that allows communities to create striking patterns for COVID distancing, colorful communal murals, and more. The tools encourage New Yorkers to draw together, while helping them remain safely apart. Learn more here.
As part of our COVID response, we've launched pop-up, open-air meeting places for NYC students. At Learning Hubs, students of all ages can meet up with classmates, find a book to read, and do homework together, all while staying safe, socially-distanced, and outdoors. Our staff and volunteers will be on-hand to offer help. Learn more here.
We've expanded our partnerships with NYC cultural institutions to bring programming out from behind walls into a safe, open-air setting. Queens Museum, The Drawing Center, The Chelsea Symphony, and more. Thanks to NYC COVID-19 Response and Impact Fund at the New York Community Trust for initial support. Learn more here.
Our longstanding programs are back!
Since 2011, we've deployed the programs below more than 800 times across NYC. And they're returning full force in 2021!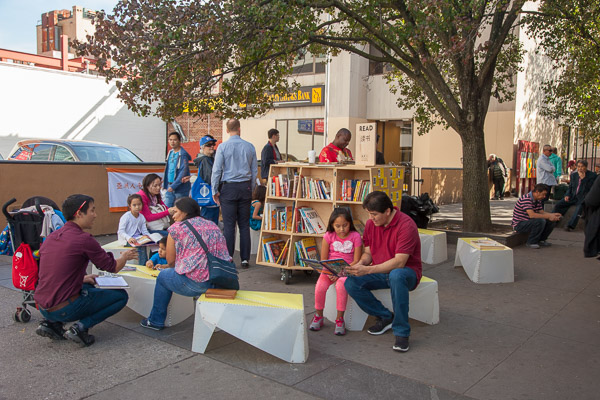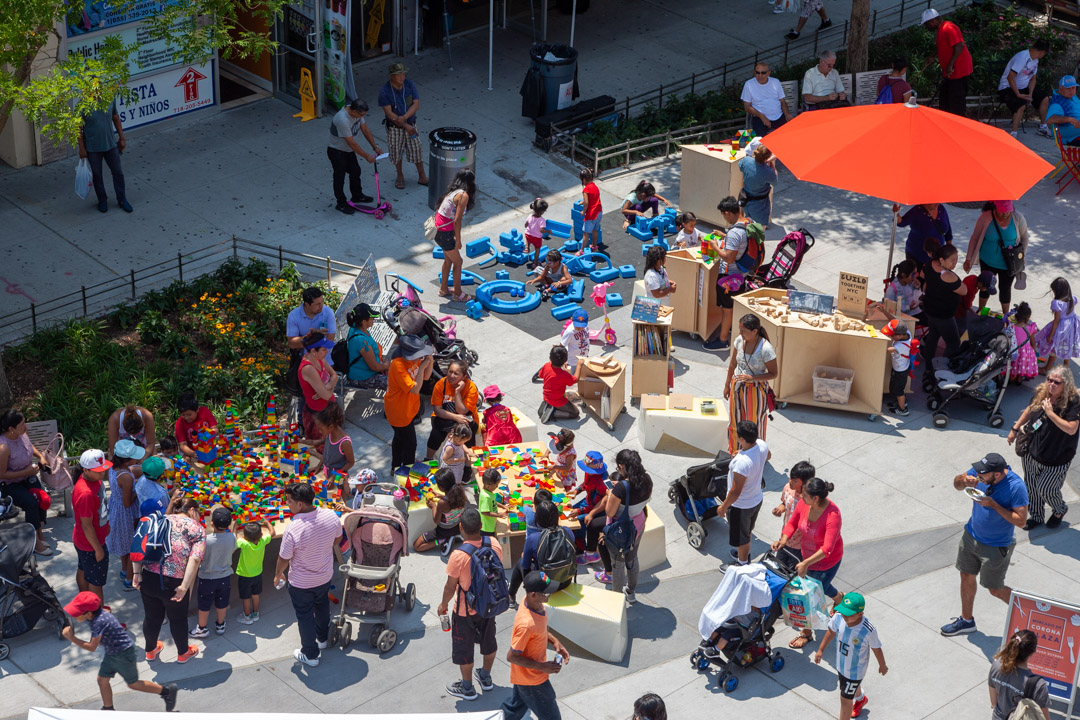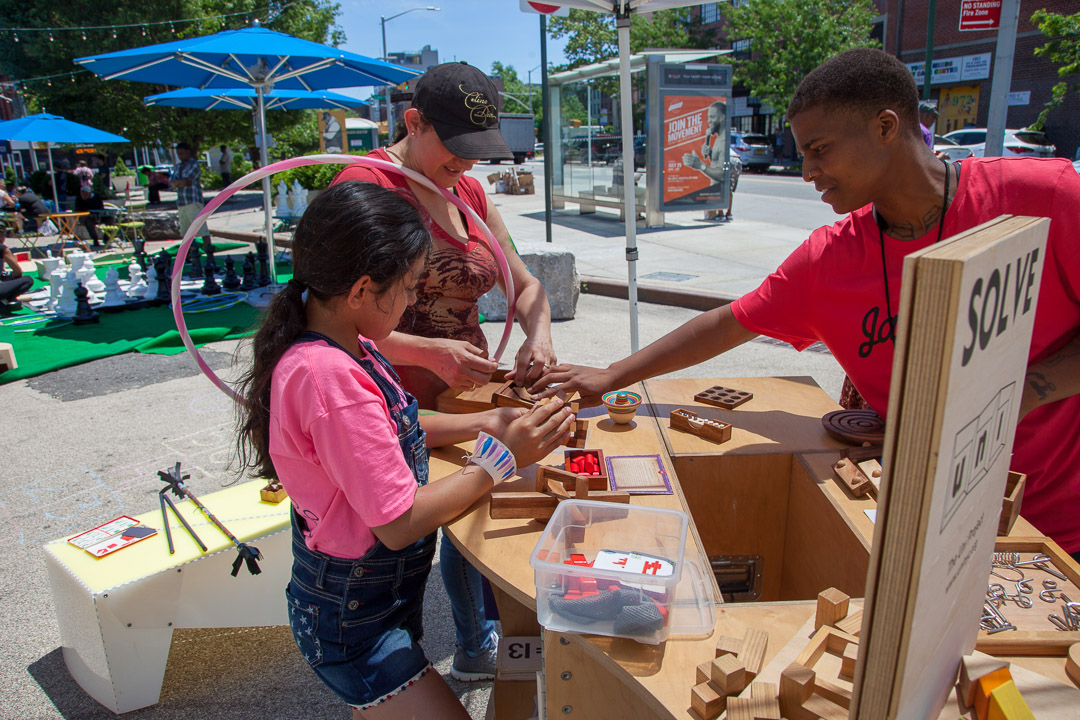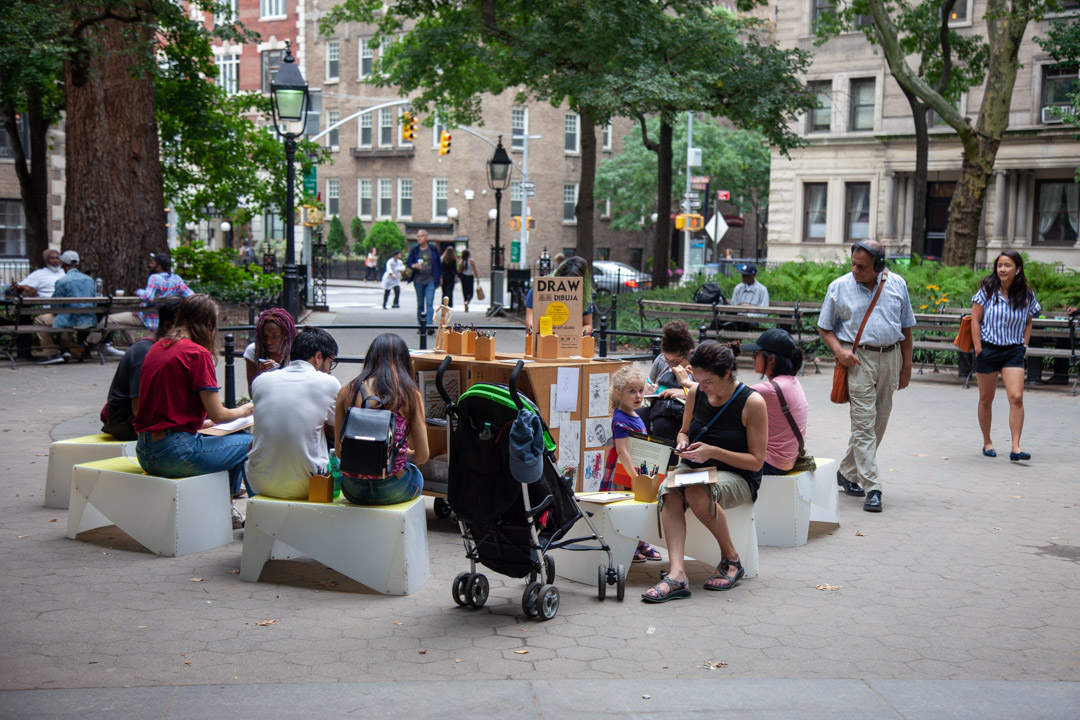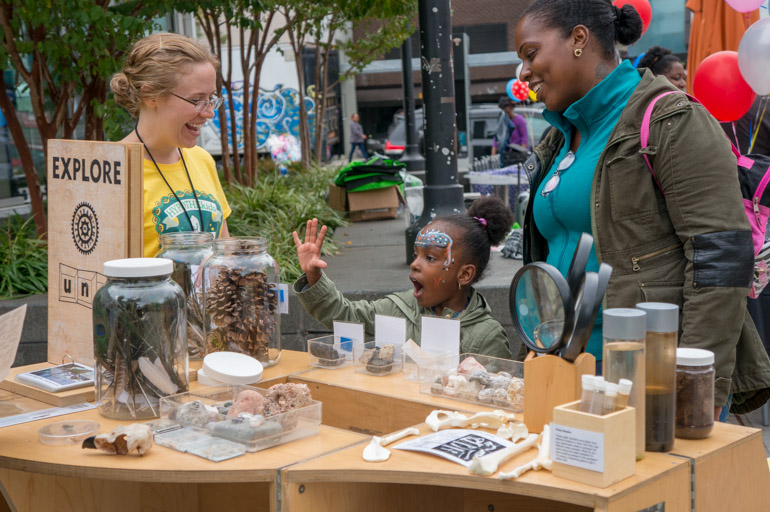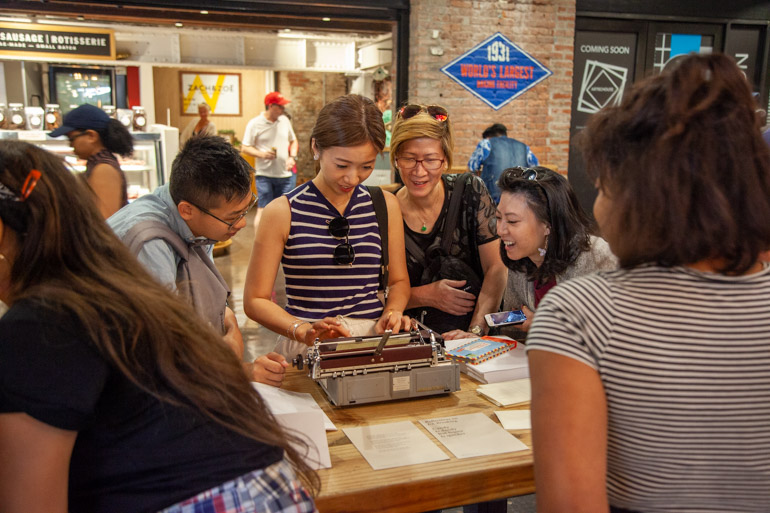 The Uni Project is our ongoing initiative to use pop-up to bring opportunities for learning to the public spaces where at-risk NYC kids gather. When we launched a portable reading room for NYC in 2011, we understood the impact it could could have for kids in low-income neighborhoods who are at risk for "summer slide" and achievement gaps. Thus began our work to transform the street-level environment of the neediest NYC streets with pop-up reading rooms, drawing studios, and more. Learn more here.
Get involved
Artists, educators, designers, and fabricators can play a role in re-opening NYC public space. Offer your expertise to our effort.
Host us
We work in prominent public spaces and neighborhoods alike. Grants can often help cover our programming costs. Reach out!
Support
Sponsor our work on the streets of NYC, and learn about opportunities for employee engagement and more.