Our programs during COVID-19
Since 2006, Street Lab has created programs for public space that bring New Yorkers together. When COVID emerged in Feb 2020, we suspended our public programs and began work on new ways to help New York's public spaces bounce back safely. Now we're back on the street with these new programs:
We've launched a new program PLAY NYC that supports safe, hands-free play for children on closed-off streets in high-need neighborhoods. The set-up includes an obstacle course, exercise activities, and learning experiences. We're determined to make a safe place for learning and play, so kids in these neighborhoods don't fall behind. Thanks to SPIN for early support. Learn more about PLAY NYC here.
We're redesigning our pop-up installations from the ground up, re-imagining how New Yorkers can come together—safely. We've started with a new take on marking streets for social distancing, creating a kit with tools that allow communities to create beautiful, striking patterns. Next, we've begun deploying seating gardens: colorful, appropriately-distanced benches that make it easier for New Yorkers to gather safely, overseen by our experienced staff. As health guidelines evolve, we're carefully adding small-scale performances and activities adapted from our READ, DRAW, and WRITE programs, bringing arts, culture, and learning back to public space. Our design partner for TOGETHER NYC is Design Across Scales Lab led by Prof. J. Meejin Yoon at Cornell University's College of Architecture, Art, and Planning.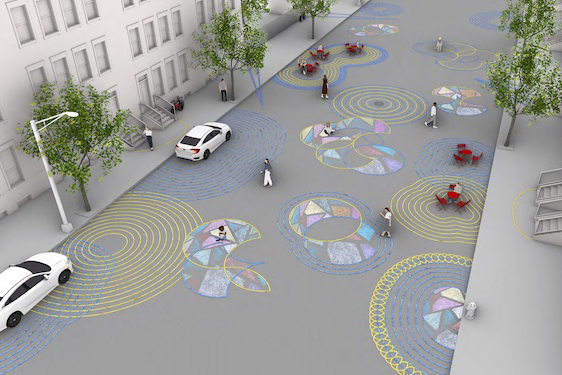 Patterns make it easy and beautiful to stay apart.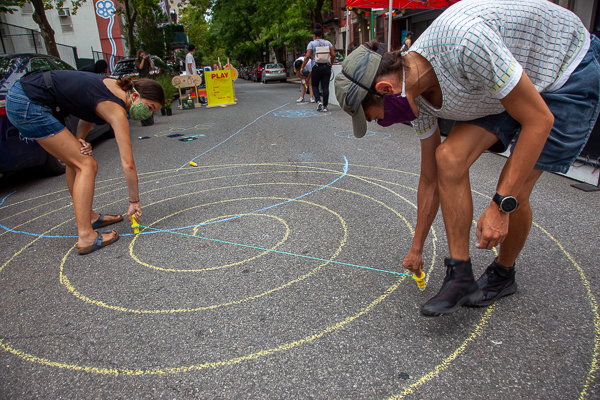 A kit for communities to use.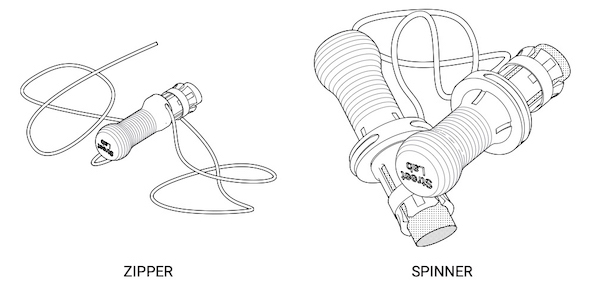 We're expanding our partnerships with NYC cultural and educational institutions to bring programming out from behind the walls and onto the street. We have equipment and resources to help institutions share free performances, classes, and readings in an open-air setting. Thanks to the NYC COVID-19 Response and Impact Fund at the New York Community Trust for supporting this vision.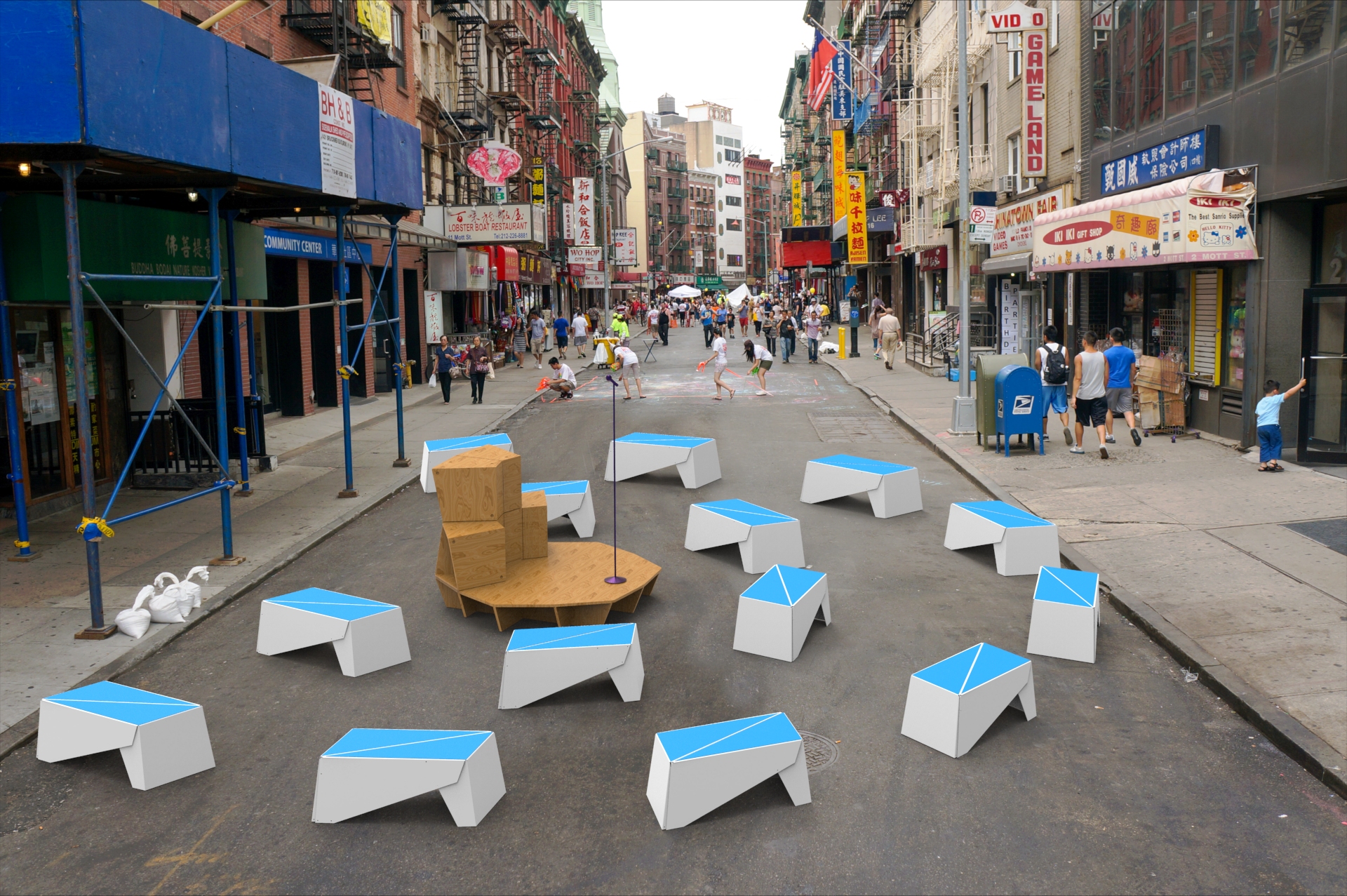 Small-scale, open-air cultural and educational activities can expand how we use our streets.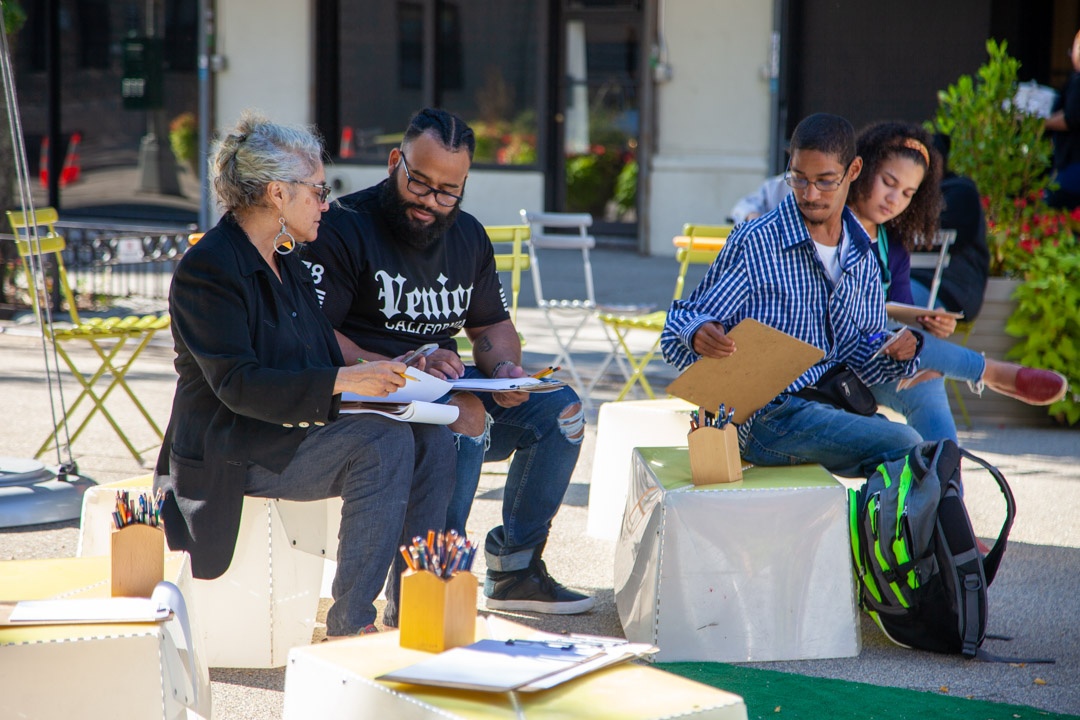 Street Lab partnering with The Drawing Center and Queens Museum this fall.
We're launching pop-up, open-air meeting places for NYC students. At Homework Hubs, NYC students can meet up with classmates, find a book to read, and do reading and other homework together, all while staying safe and socially-distanced in an outdoor setting. Volunteers will be on-hand to offer help. Learn more about Homework Hubs here.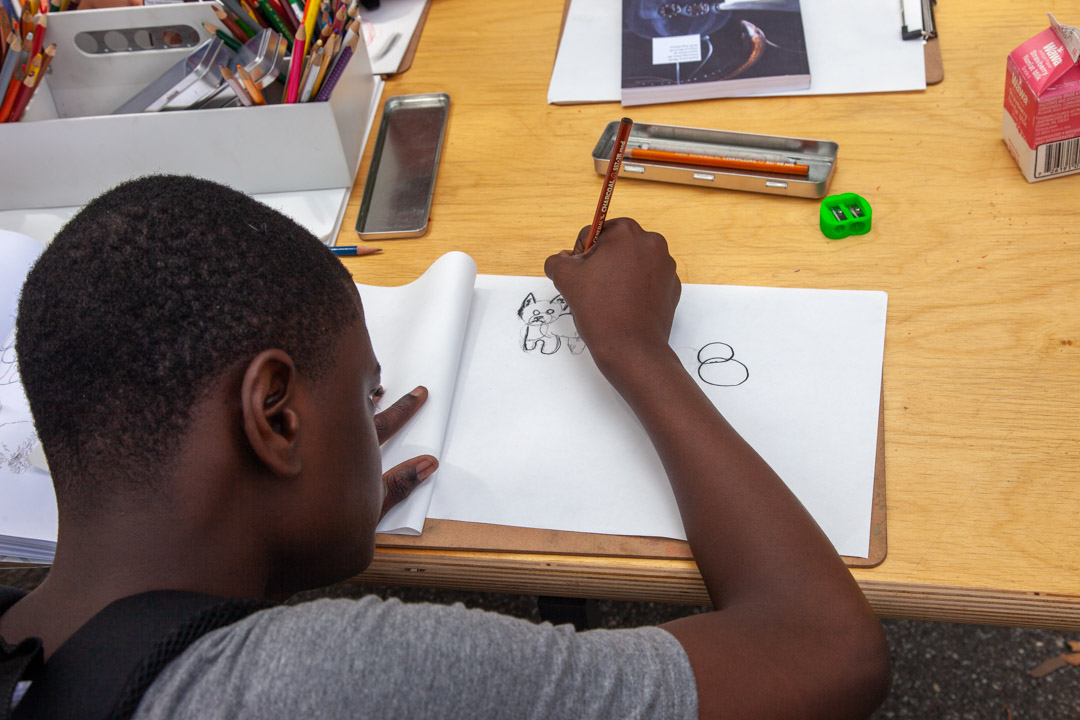 Students of all ages welcome.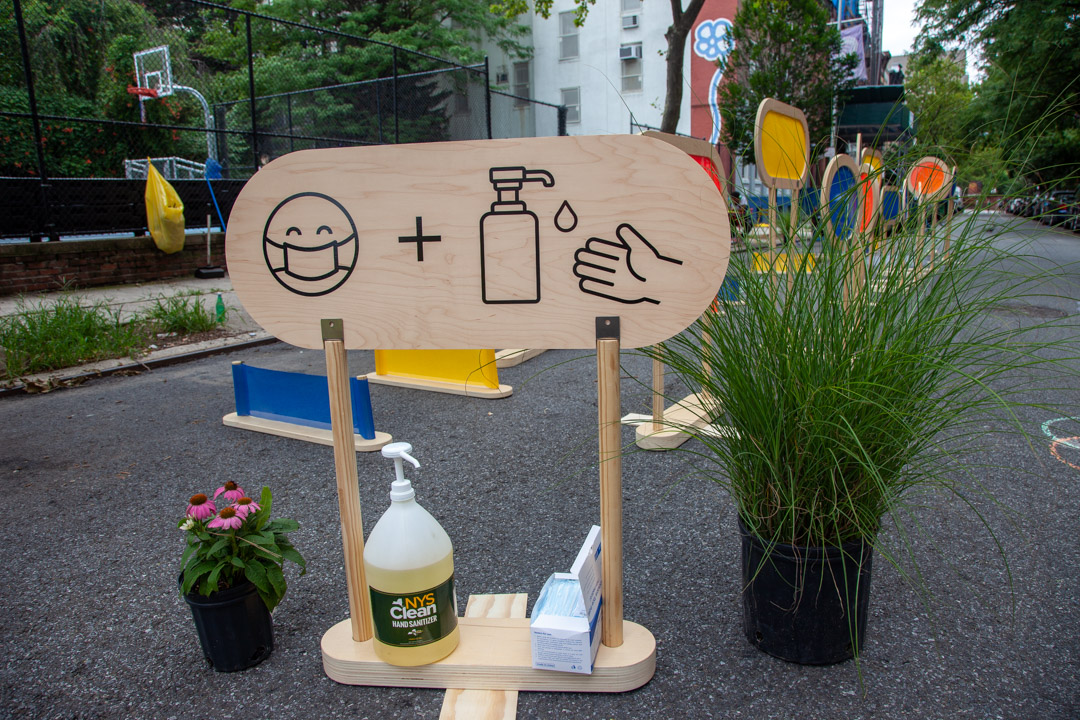 Masks required and provided to all for free.
Get involved
Artists, educators, designers, and fabricators can play a role in re-opening NYC public space. Offer your expertise to our effort.
Support
Sponsor our work on the streets of NYC, and learn about opportunities for employee engagement and more.
Host us
We work in prominent public spaces and neighborhoods alike. Grants can often help cover our programming costs. Reach out!
Adapting our longstanding programs
Over the years, we've deployed the programs shown below more than 750 times in 218 locations across NYC. We're hard at work re-imagining how these programs can return to the street, safely. Stay tuned.