Learning Hubs
Open-air meeting places for NYC students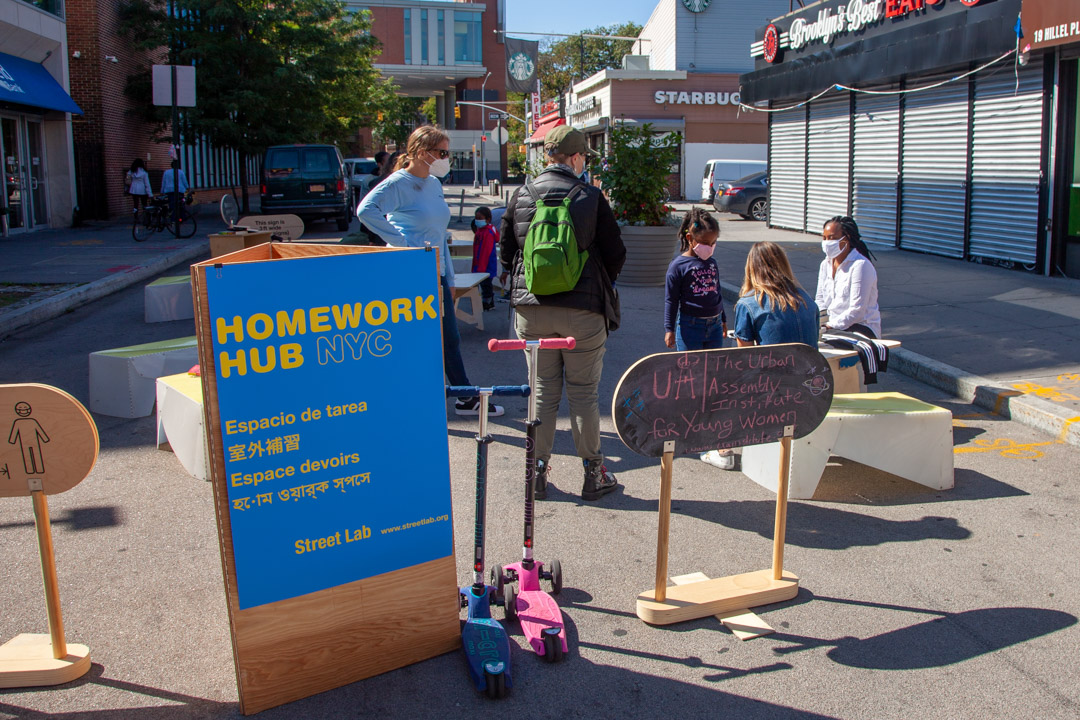 Learning Hubs are pop-up places in outdoor public spaces for afterschool and other activities, offered in partnership with other youth and educational organizations. NYC students can use them to meet up, read a book, build with LEGO, do a puzzle, or get homework help, all while staying safe. Our staff and volunteers will be on-hand to offer help.
Our first Learning Hub popped-up every week in October 2020 at Hillel Place Plaza in Flatbush, in partnership with Urban Assembly Institute for Math and Science for Young Women, which draws many of its students from this neighborhood. Our second and third were in Chinatown and Chelsea during November and December 2020, and during these winter months we utilized outdoor restaurant seating and heat lamps in partnership with local businesses (with snacks purchased for participants). See calendar at right to see current locations.
Volunteer at Learning Hubs!
Our city-wide partners for Learning Hubs: