Learning Hubs
Open-air meeting places for NYC students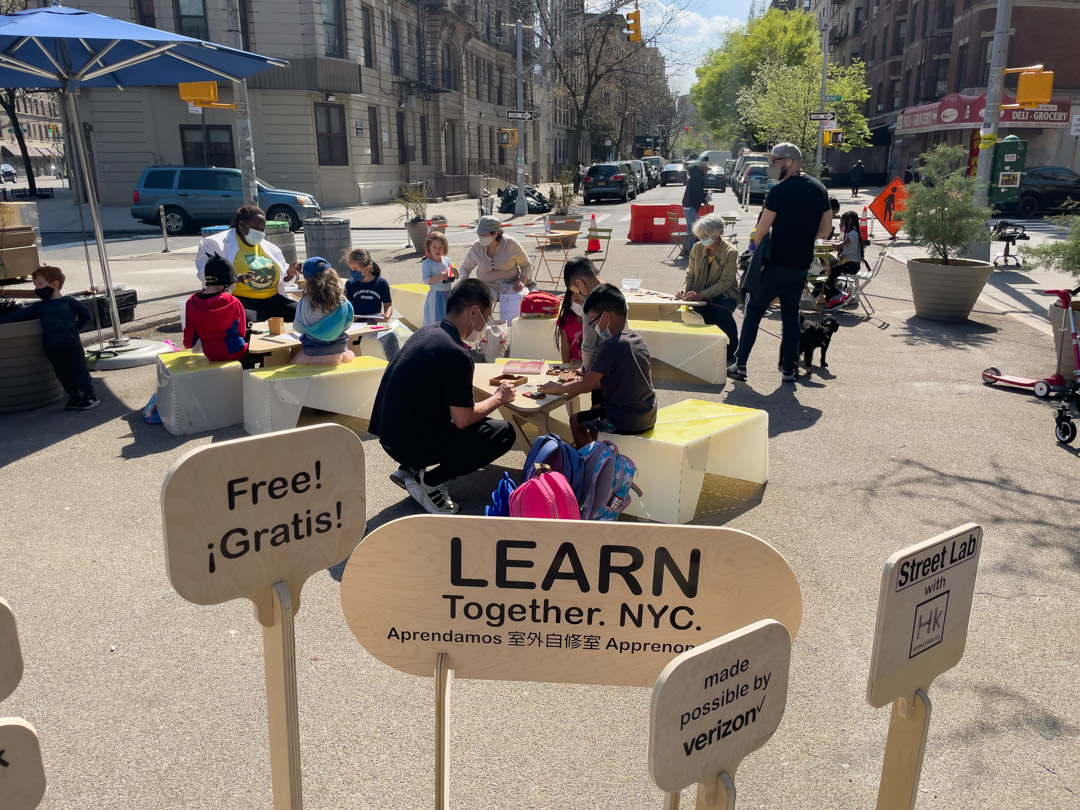 Launched in 2020 to support students as New York City began to re-open, Learning Hubs are pop-up, open-air places to meet up, read a book, and do homework together, all while staying safe. Our staff and volunteers are on-hand to offer help, and we also partner with educators and afterschool organizations who bring their programs out from behind the walls and join us in public space.
Locations have included Flatbush, Chinatown, Chelsea, and West Harlem. During the winter months we used outdoor restaurant seating and heat lamps in partnership with local businesses. See calendar at right for current locations, and read more about a series of Learning Hubs launched in 2021 at Morningside Park, Sheltering Arms Playground, and Johnny Hartman Plaza in partnership with HYPOTHEkids.
Make a place for learning, safely.
Volunteer at Learning Hubs!
Our city-wide partners for Learning Hubs: