Inside Out
Bringing 
NYC cultural institutions to the street
During COVID, we've expanded our partnerships with NYC arts and cultural institutions to bring programming out from behind walls into a safe, open-air setting. Thanks to NYC COVID-19 Response and Impact Fund at the New York Community Trust for initial support.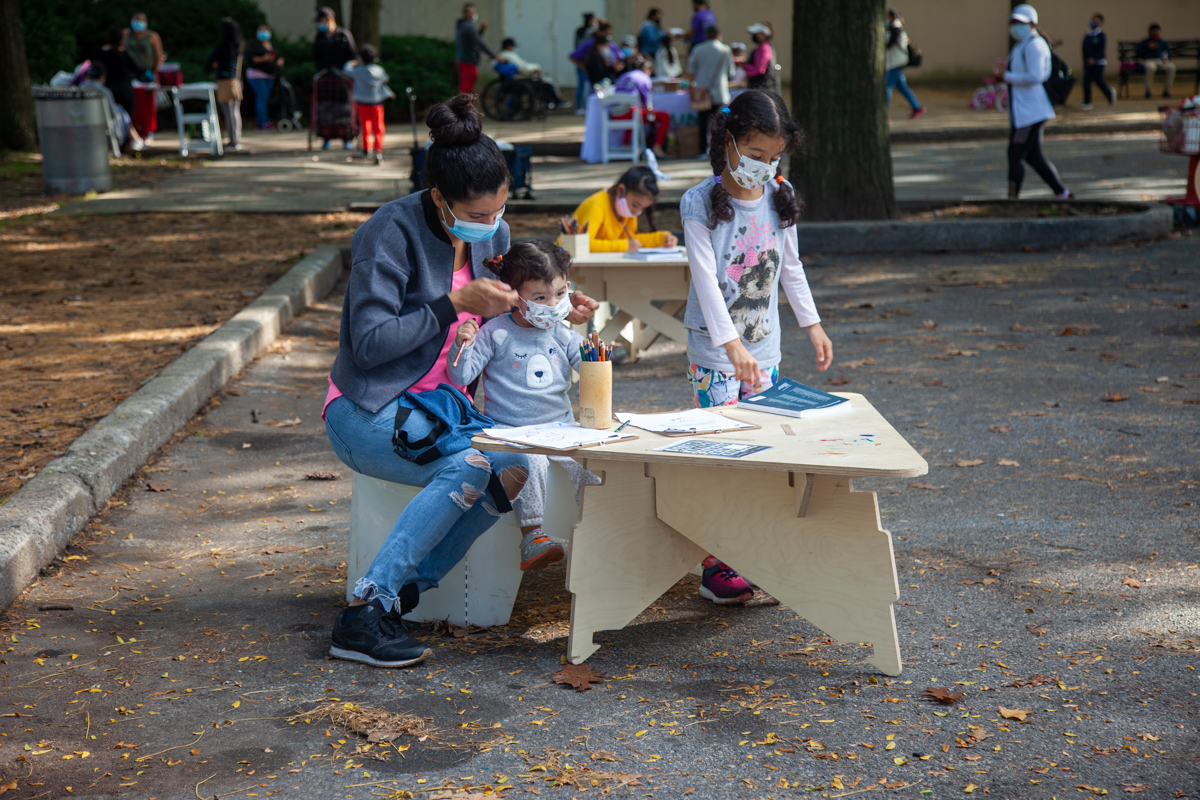 Art Lab in the Park is an open-air art studio in Flushing Meadows Corona Park created by Street Lab and Queens Museum. It offers art making workshops for children of families visiting a food pantry at the museum and also features Street Lab's no-touch obstacle course and PLAY NYC program. Learn more here.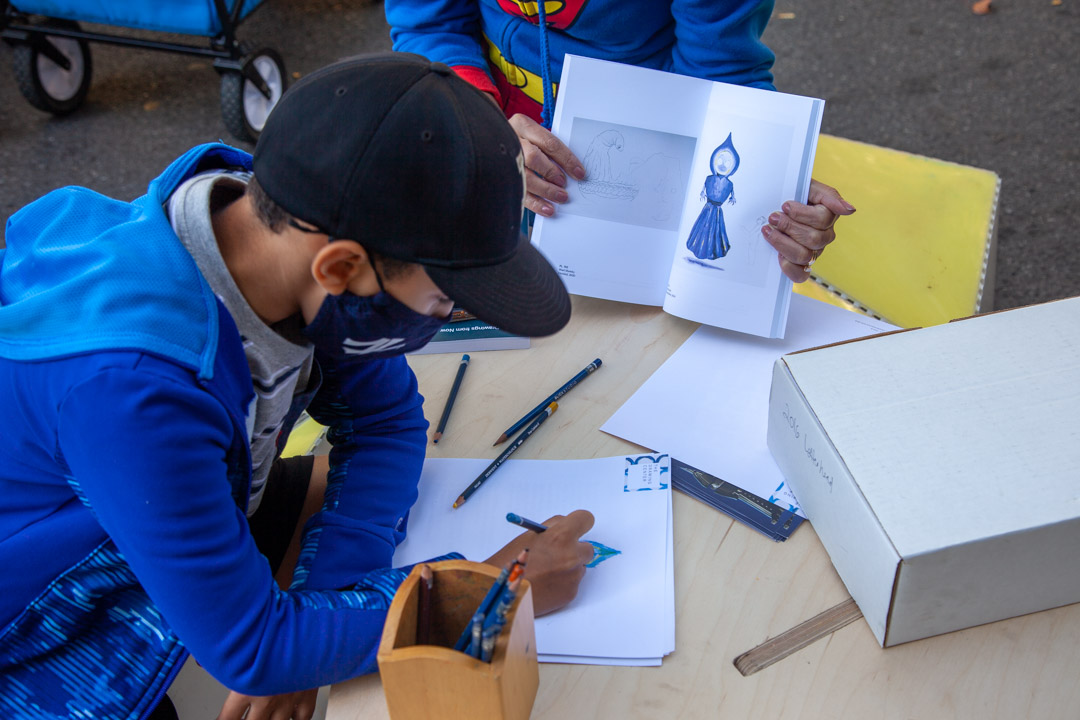 DrawNow!DibujaAhora! is a socially distanced, outdoor art workshop created by Street Lab and The Drawing Center. Led in Spanish and English by teaching artist Ada Pilar Cruz and focused on the exhibition 100 Drawings From Now. Learn more here.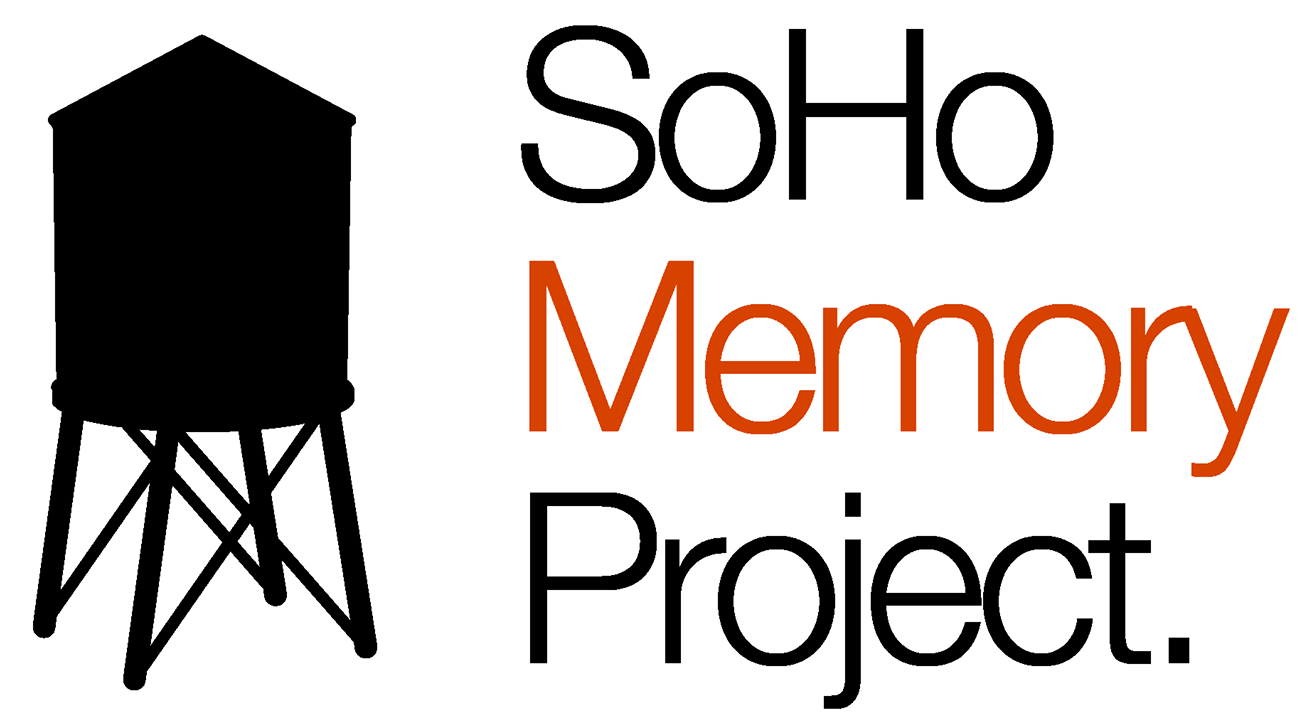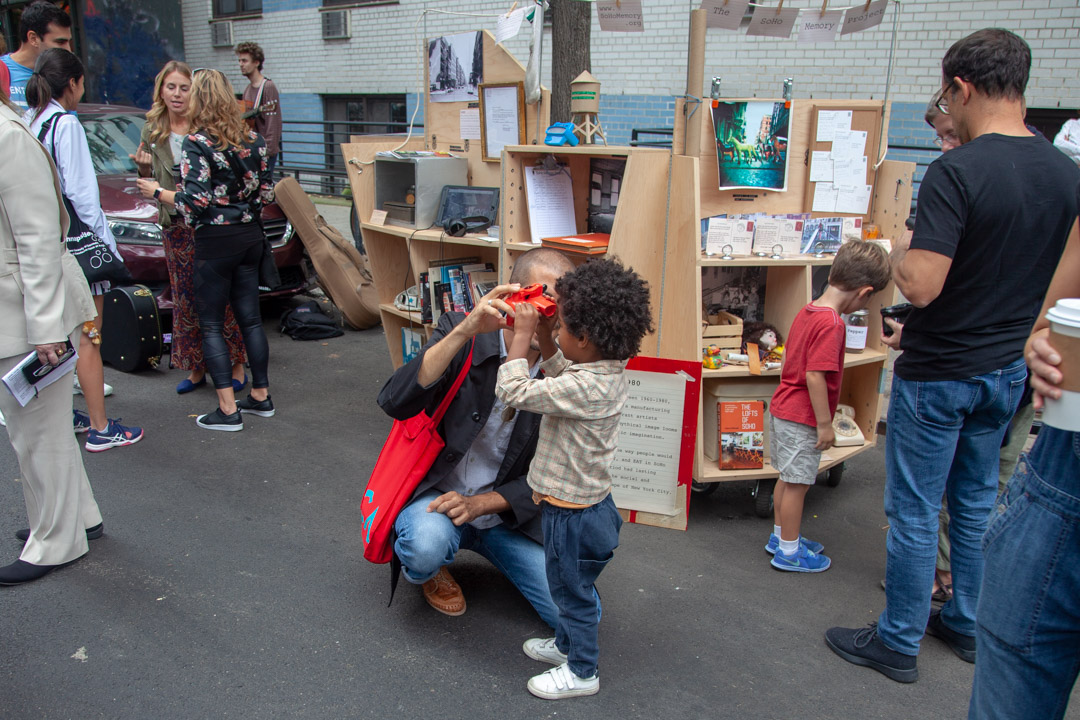 To help the SoHo Memory Project launch a roving local history museum for the neighborhood, we fabricated a custom version of our patented pop-up reading room cart. See it in action here.
Inside Out is supported by: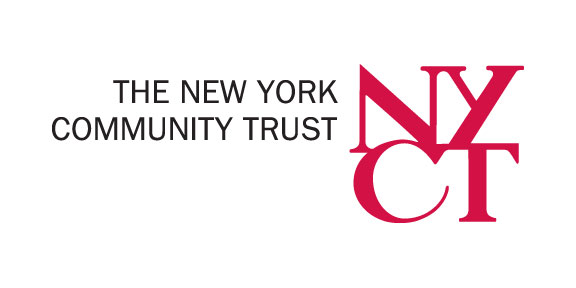 NYC COVID-19 Response and Impact Fund at The New York Community Trust