Supporting New Public Spaces
In 2022, Street Lab is working with the NYC Department of Transportation (NYC DOT) and communities in the Bronx, Queens, and Brooklyn to create new Open Streets, plazas, and other public spaces in areas of the city that lack these amenities. To help these spaces succeed, we're offering free, ongoing programming and extensive support with logistics, outreach, and community engagement.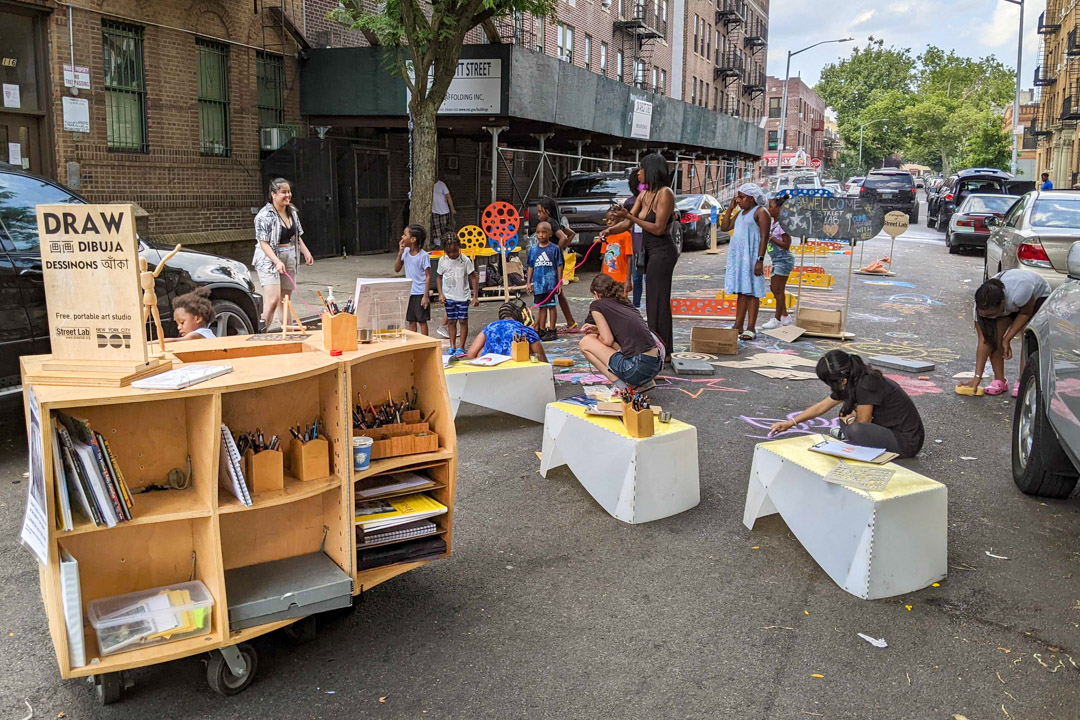 To start, we've partnered with community groups to offer Open Streets in these neighborhoods:
Murray Hill in Queens
Brownsville in Brooklyn
Kensington in Brooklyn
Fordham in the Bronx
Mott Haven in the Bronx
Street Lab is on the ground helping communities with:
Obtaining permits
Community engagement, including outreach, workshops, and surveys
Staffing to support operations
Regular activation with Street Lab's pop-up programs
Hiring local organizations, artists, and small businesses to provide activities
Inviting libraries and community groups to participate
Photography, evaluation, and documentation
For locations and a schedule of activities, scroll down.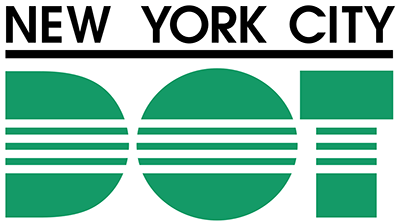 Sponsor this work and help us support more neighborhoods
Here's a schedule of activities at all of the new Open Streets we are supporting:
E 141st St between Willis Ave and Alexander Ave in Mott Haven (Bronx):
Five streets in Brownsville (Brooklyn):
Beverley Rd between Church Ave and E 2nd Ave in Kensington (Brooklyn)
Barton Ave between 149th Pl and 150th St in Murray Hill (Queens)
E 196th St between Bainbridge Ave and Briggs Ave in Fordham (Bronx)