Street venues for NYC Artist Corps
In Fall 2021, in support of the city's recovery efforts, Street Lab is creating open-air, street venues for sharing the work of hundreds of NYC artists who are recipients of City Artist Corps Grants and who have not yet been able to exhibit their work. The City Artist Corps is a new $25 million recovery initiative intended to support NYC-based working artists who have been disproportionately impacted by COVID-19. Over 3000 artists received grants to help sustain their practice during the pandemic and also to exhibit and engage with the public by Oct. 31, 2021. As that deadline approaches, Street Lab is creating outdoor opportunities for exhibitions and workshops by artists who lack a venue, bringing them to communities that are seeking to activate streets.
Street Lab and Chelsea Market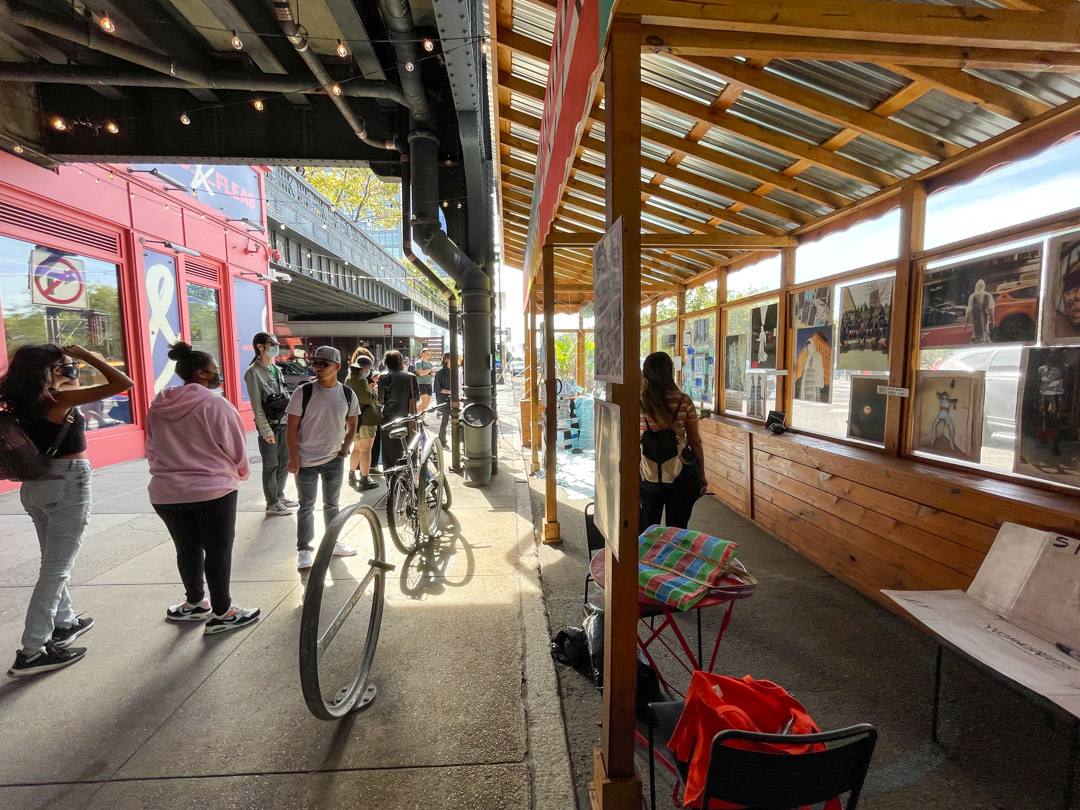 City Artist Corps Grant recipients are exhibiting in a pop-up gallery created by Street Lab in an adapted dining shed in partnership with Chelsea Market.
Street Lab's Street Marker program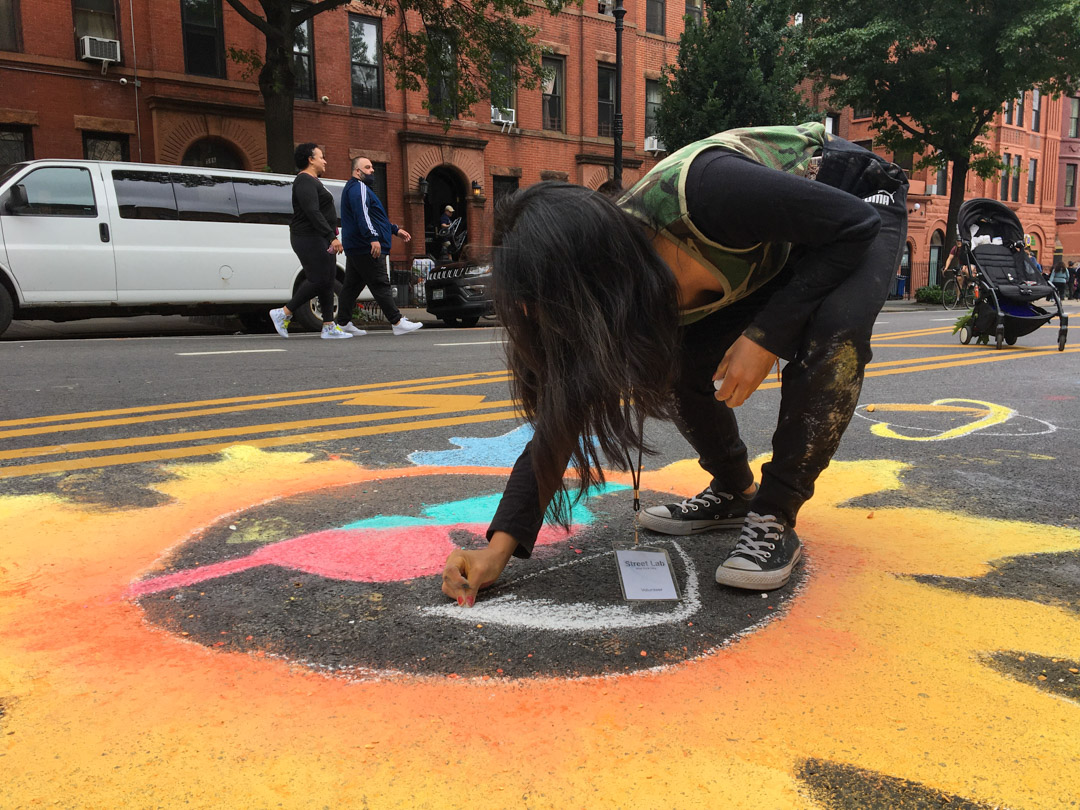 Artists are "taking over" Street Lab's Street Marker program and engaging people of all ages in co-creating chalk murals.
Street Lab's DRAW NYC program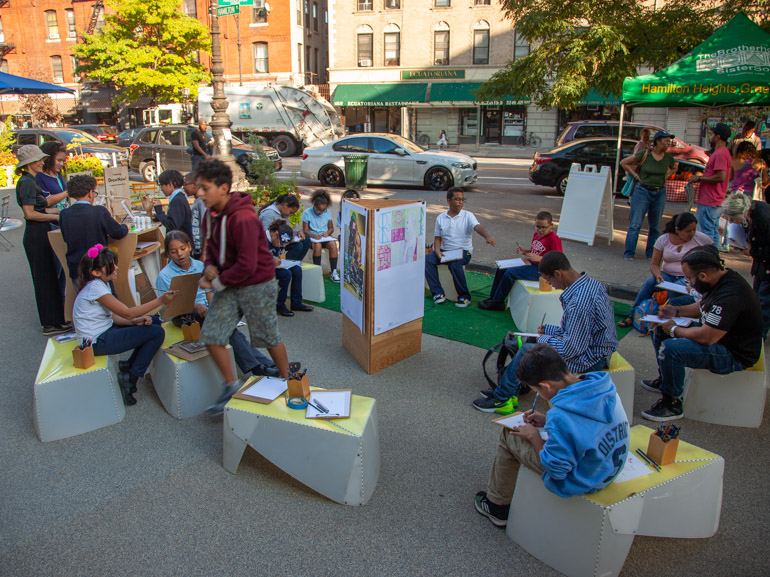 Artists are "taking over" Street Lab's DRAW NYC program, a portable, open-air art studio.
Here are some of our first exhibits on the street…
Street Lab's 2021 work with NYC Artists Corps is supported by
Street Lab cultural programs are supported in part by the New York State Council on the Arts with the support of Governor Kathy Hochul and the New York State Legislature, and citywide by public funds from the New York City Department of Cultural Affairs in partnership with the City Council.