IMAGINE NYC
pop-up community engagement
IMAGINE NYC makes place for New Yorkers to envision and comment on the future of the city. Designed to engage New Yorkers of all ages in reflecting on the potential of a city that fulfills their needs and aspirations, IMAGINE NYC features:
Polaroid comment cards where New Yorkers can express their ideas for the city
a collaborative visioning collage with art materials and inspirational images
a gallery for showcasing ideas collected from other neighborhoods
Here's what happens: people approach the gallery. They read ideas and dreams for the city from fellow New Yorkers, and they are inspired to add their own. Staff members invite them to contribute to a collage or take a Polaroid portrait. People leave feeling connected to each other and inspired by the ideas of other New Yorkers across the boroughs.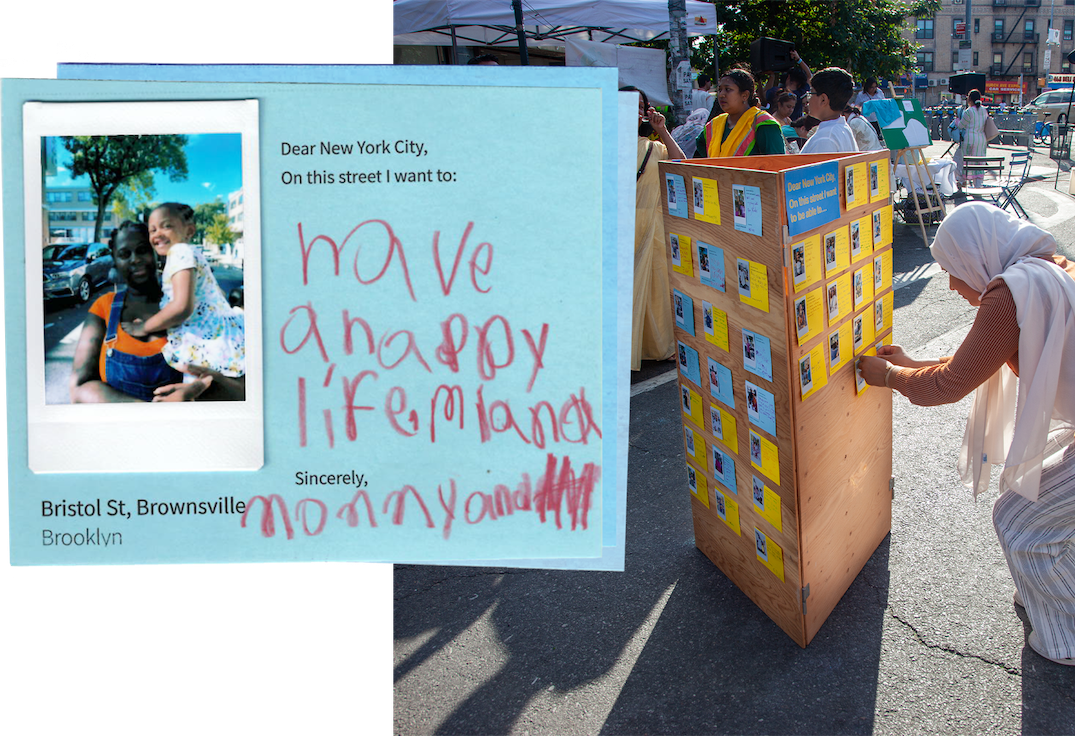 Help bring IMAGINE NYC to more neighborhoods.