Making Thai tea together on Woodside Ave—a closer look at a Street Lab pop-up
Yesterday Street Lab landed on the Woodside Avenue Open Street in Elmhurst with a pop-up kitchen where passersby learned how to make Thai Tea from a local shop owner. On any given day, there may be as many as five Street Lab pop-ups going on across NYC—each intended to improve people's street level experience, strengthen neighborhoods, and bring New Yorkers together. This specific pop-up was just one afternoon, on one street. So why so much effort for something so transitory? Here are some of the threads that came together on Woodside Ave yesterday, which might help answer that question: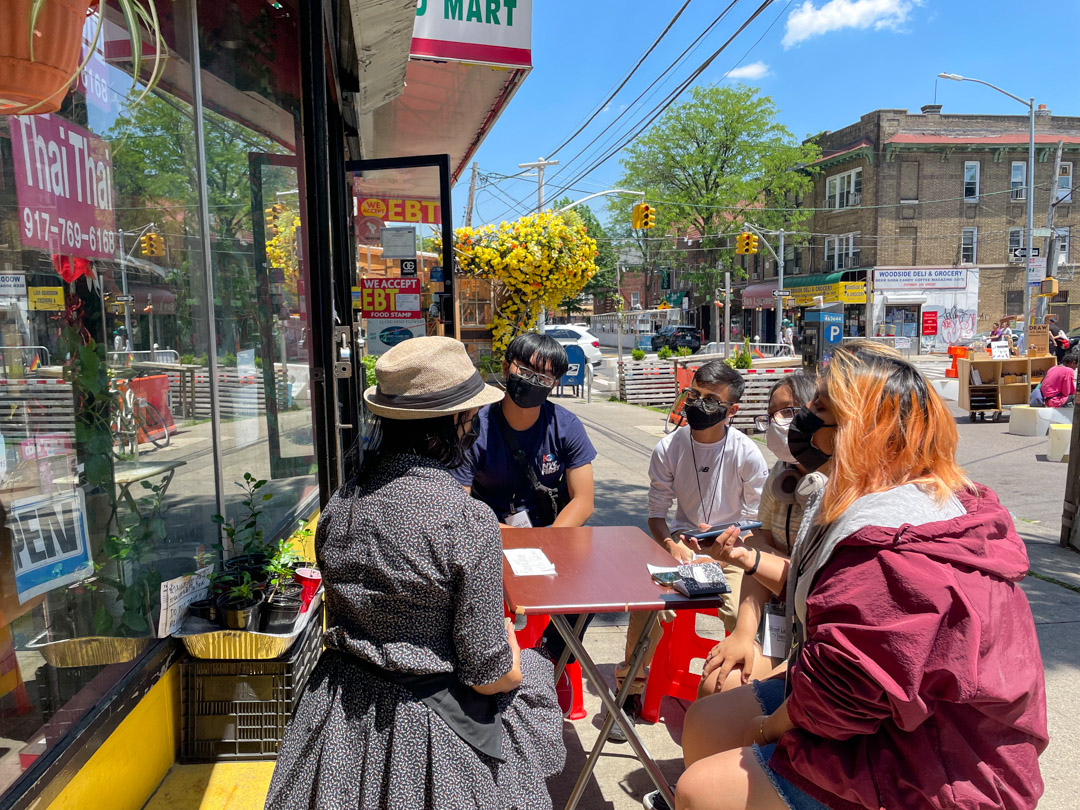 The idea for today's event came from the work of our Street Lab Teens who interviewed P'Noi, the owner of Thai Thai Grocery, a shop which has been on the block for 12 years. (Street Lab Teens is supported by The J.M. Kaplan Fund.)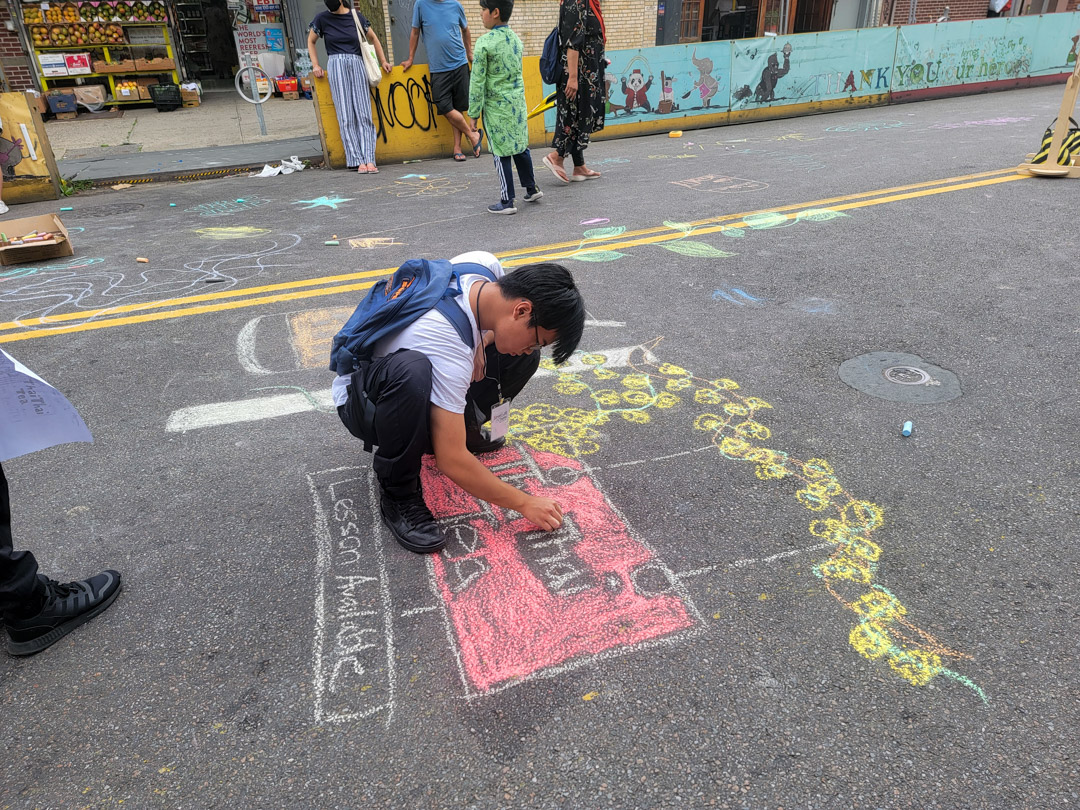 P'Noi mentioned that she's always wanted to hold free lessons on how to make Thai Thai Tea, and Street Lab Teen Hang represented that dream in chalk at the Open Street back in June, in a session created and led by Street Lab's Program Designer Soledad Tejada.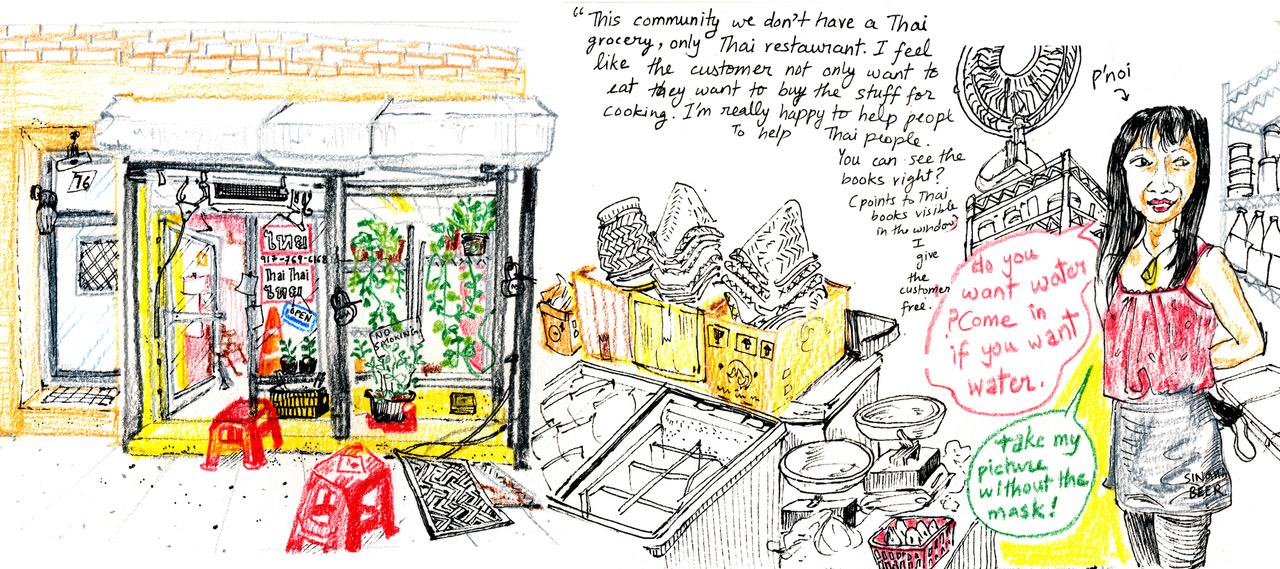 Street Lab's 2021-22 Artist in Residence Sanika Phawde also captured P'Noi's story based on the Teens' interview and her own site visit.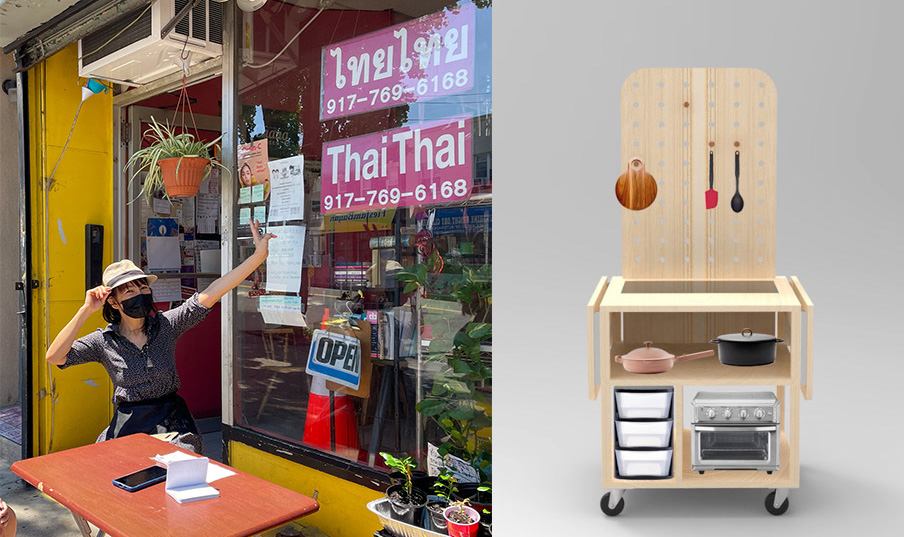 Our initiative Streets Alive for Small Business—which is made possible by the NYC Dept. of Small Business Services—includes a Design Lab that prototypes new solutions for activating Open Streets and connecting people to nearby small businesses. Our team dove into the idea of bringing P'Noi to the street and discovered the Social Practice Kitchen, designed by Amanda Huynh of Pratt Institute. Amanda let us borrow the kitchen which let us bring the idea of a tea demonstration to life just weeks after hearing P'Noi's idea.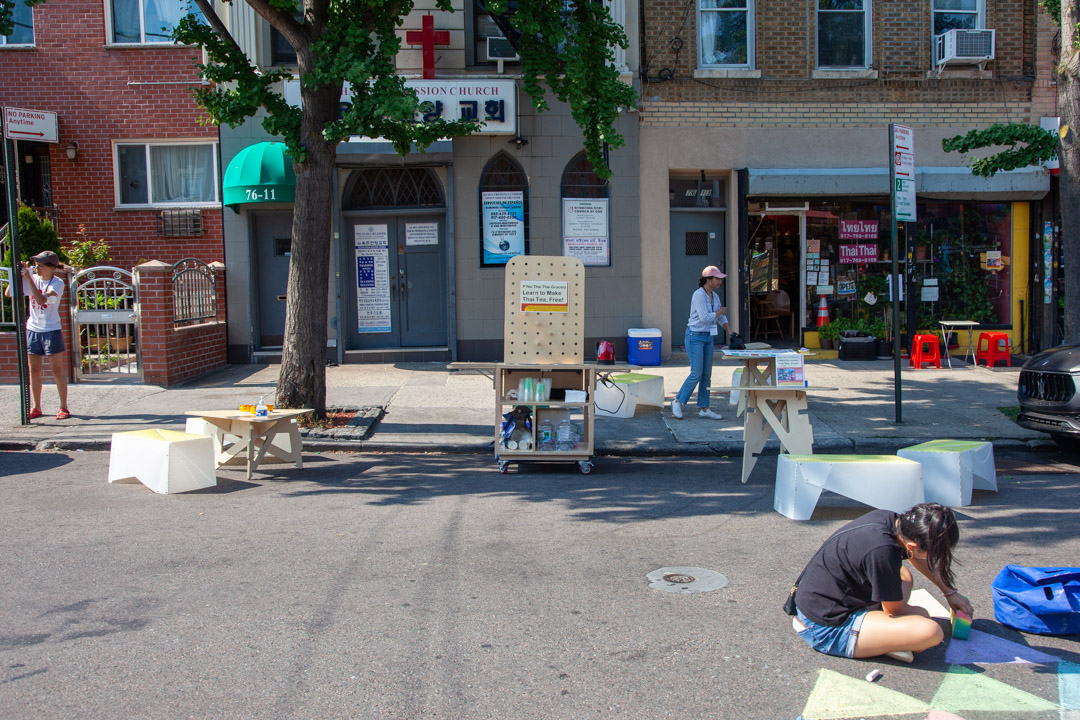 Street Lab has worked on Woodside Ave since 2017, in partnership with NYC DOT and our friends at Thai Community USA NYC who host the Open Street. Today we brought the pop-up kitchen and  our benches, tables, and STREET MARKER program. We purchased ingredients for the demonstration from nearby businesses.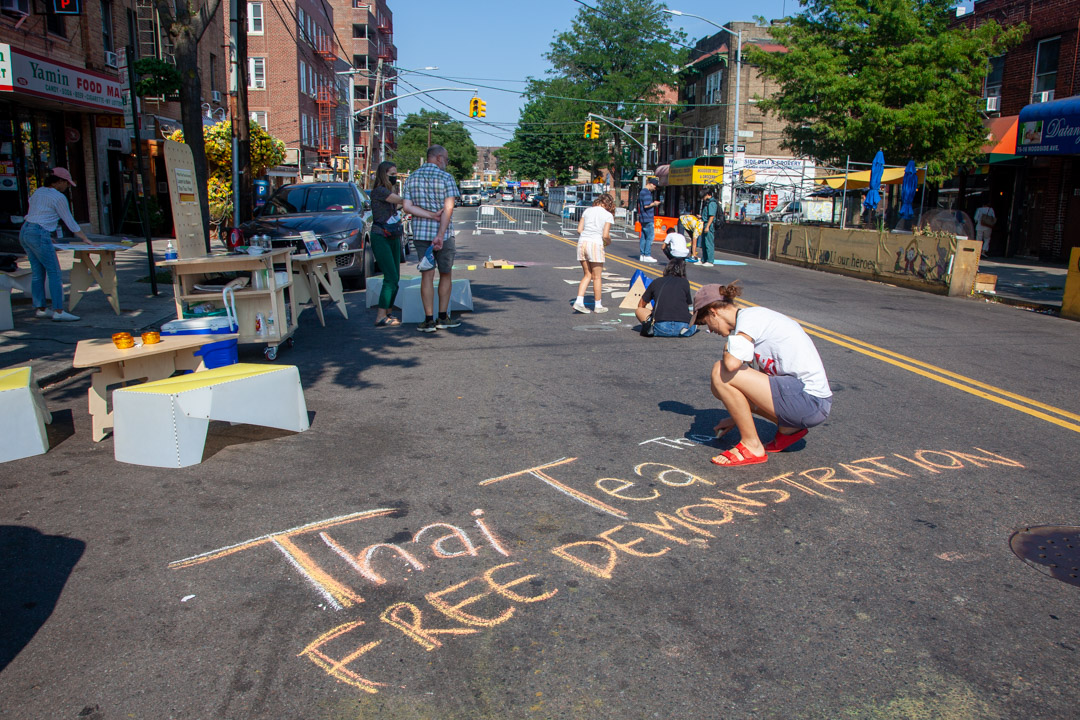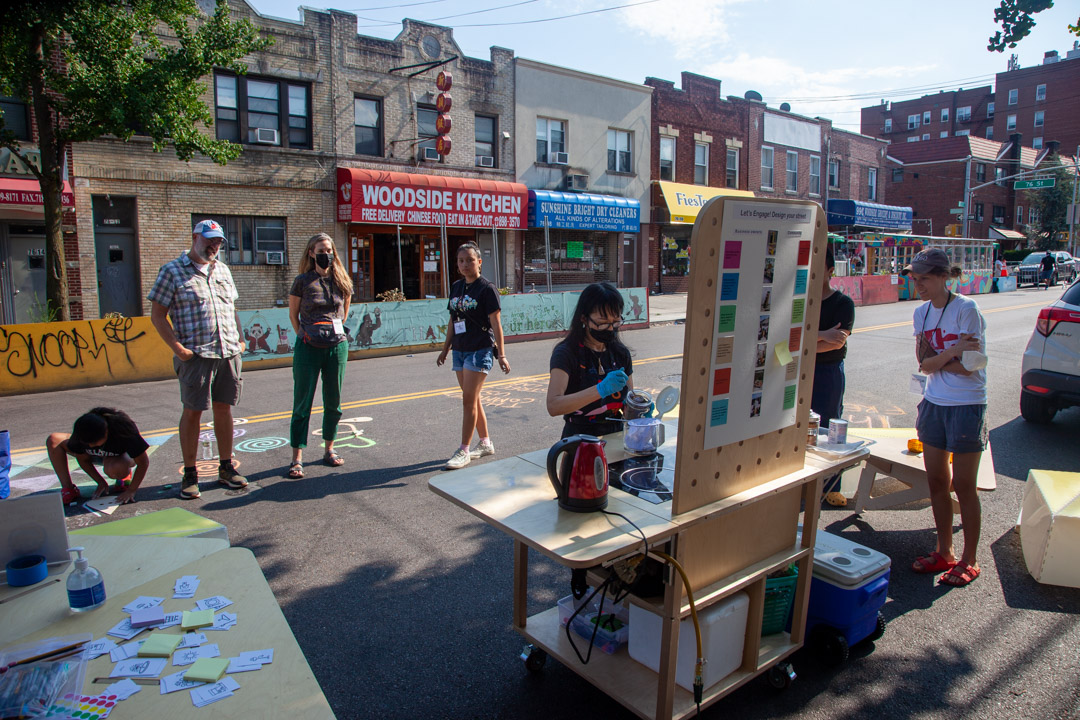 P'Noi walked right up to the pop-up kitchen, getting to work as passersby stopped to look on.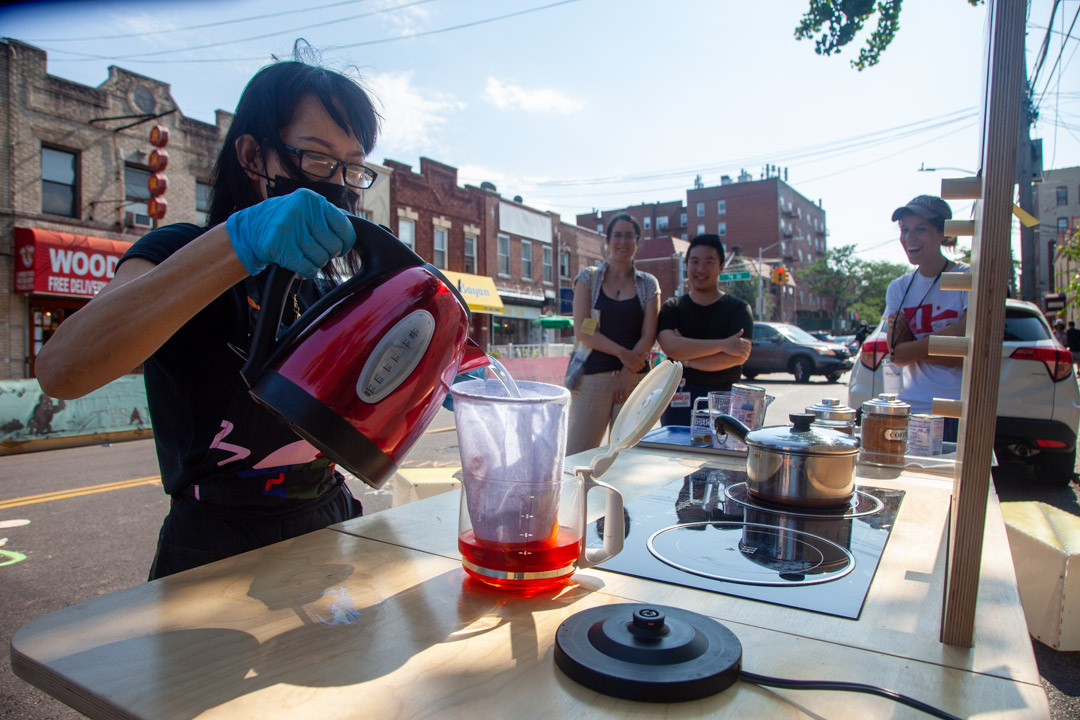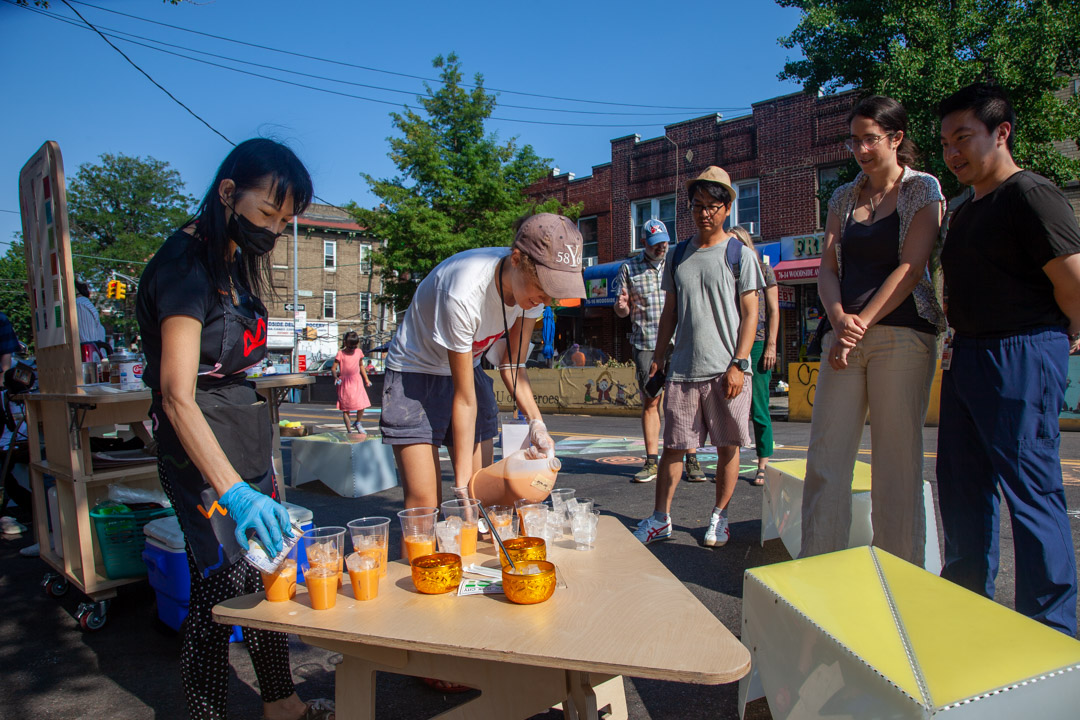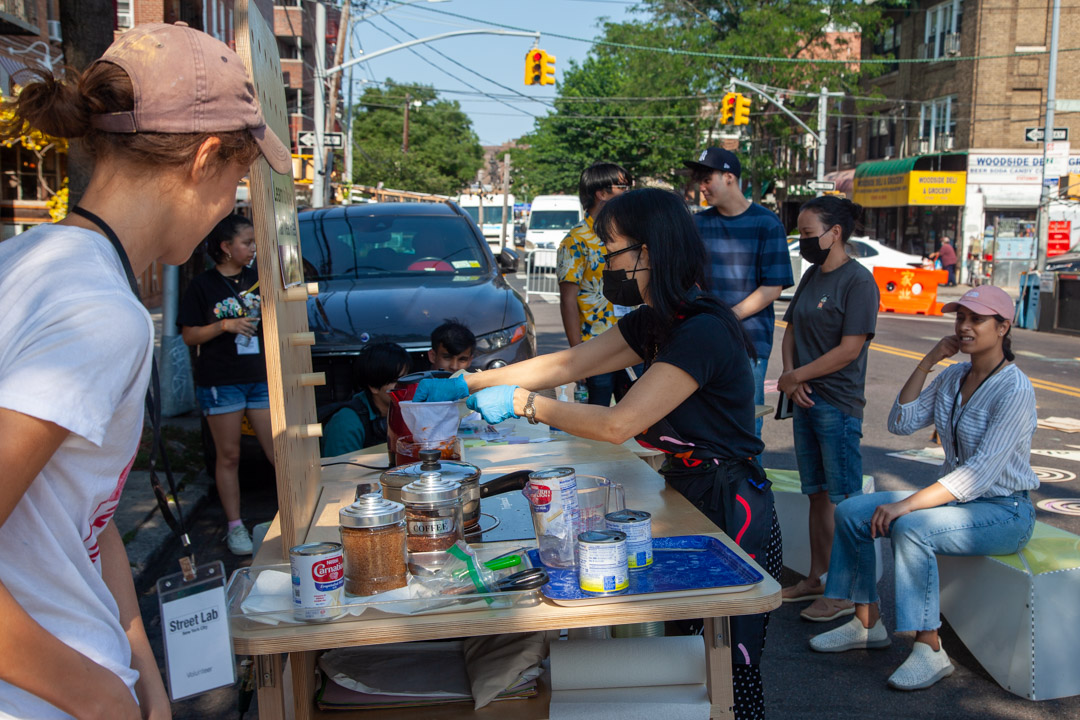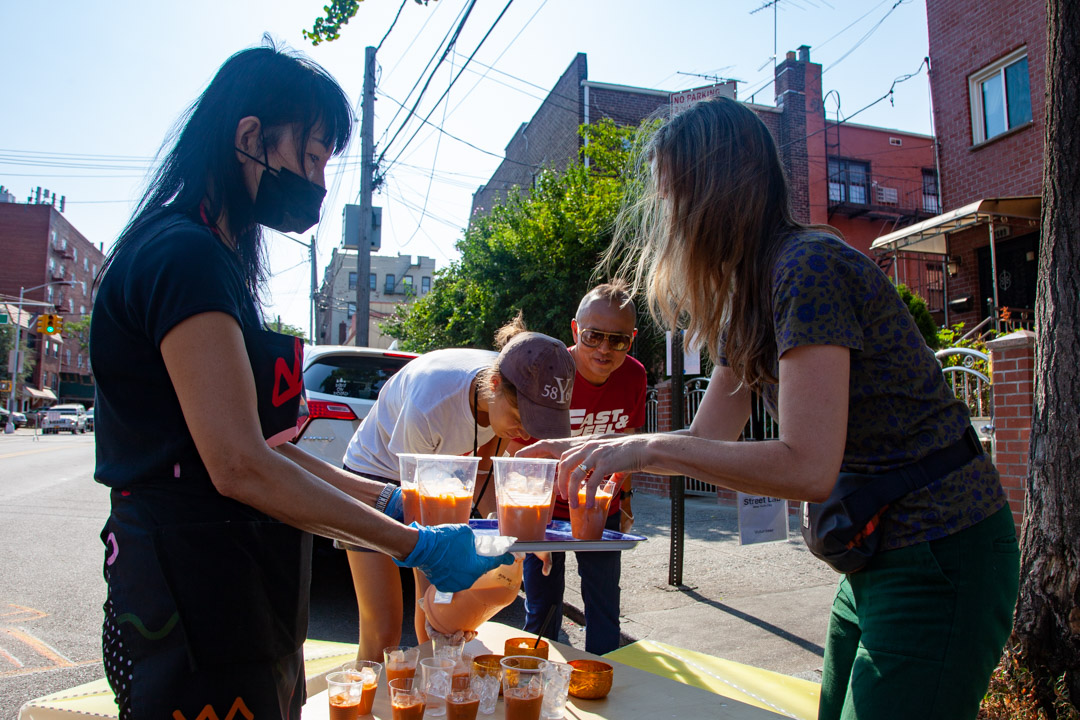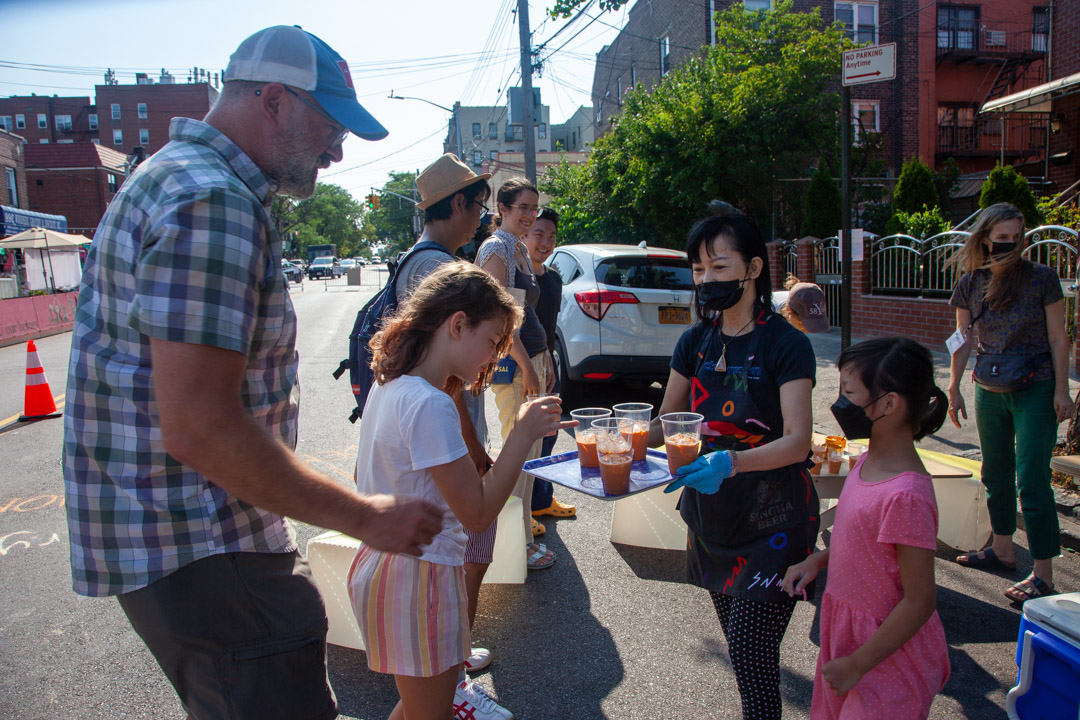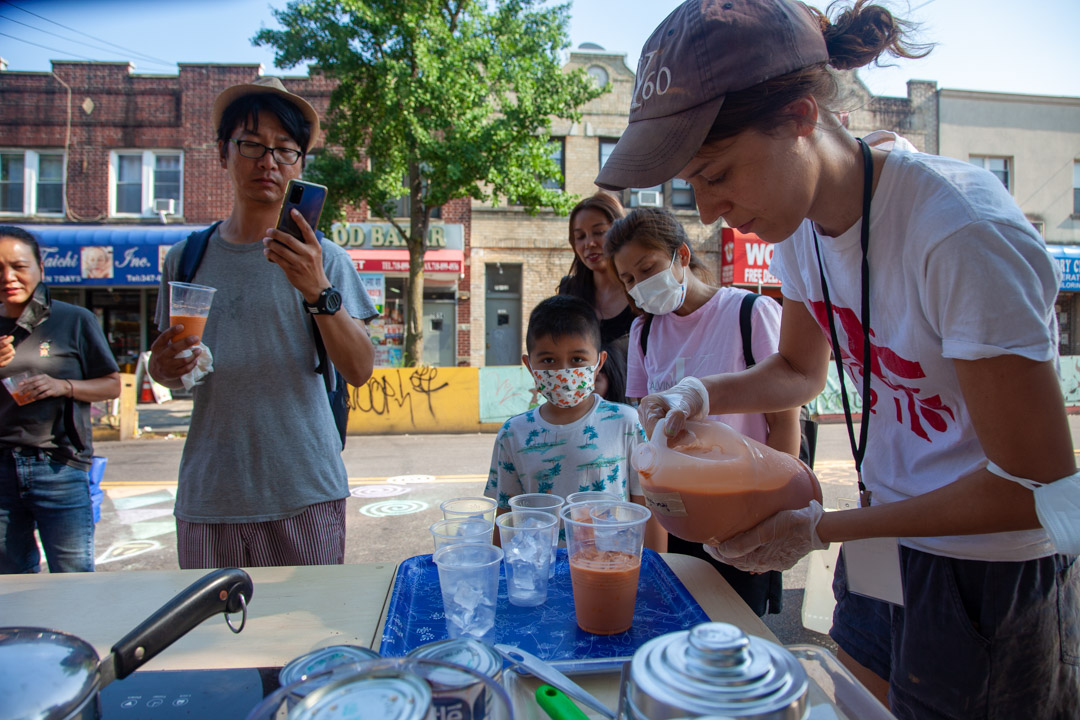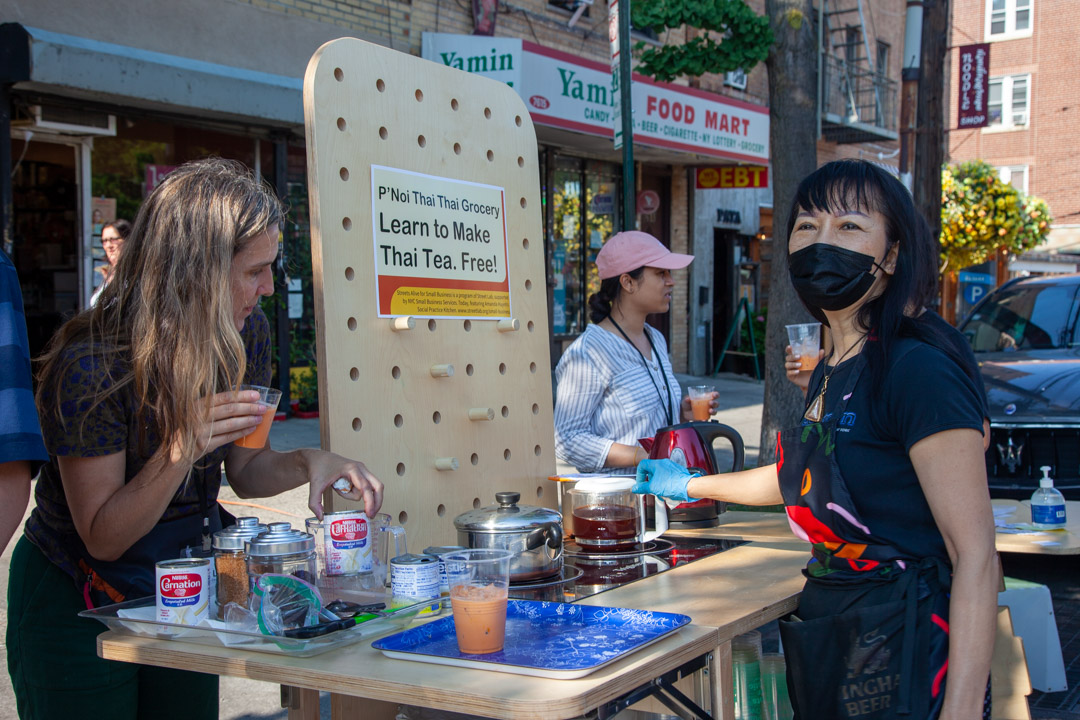 Streets Alive includes three related efforts: programming on Open Streets, an Equipment Library for local businesses and organizations to borrow our gear, and a Design Lab for prototyping new ideas. Today we were testing a new programming idea as well as pop-up infrastructure that can be borrowed from our Equipment Library. And our newest design team member, Anushritha Sunil, also introduced a community engagement process which allows business owners and passersby to share their ideas for the next iteration of these ideas.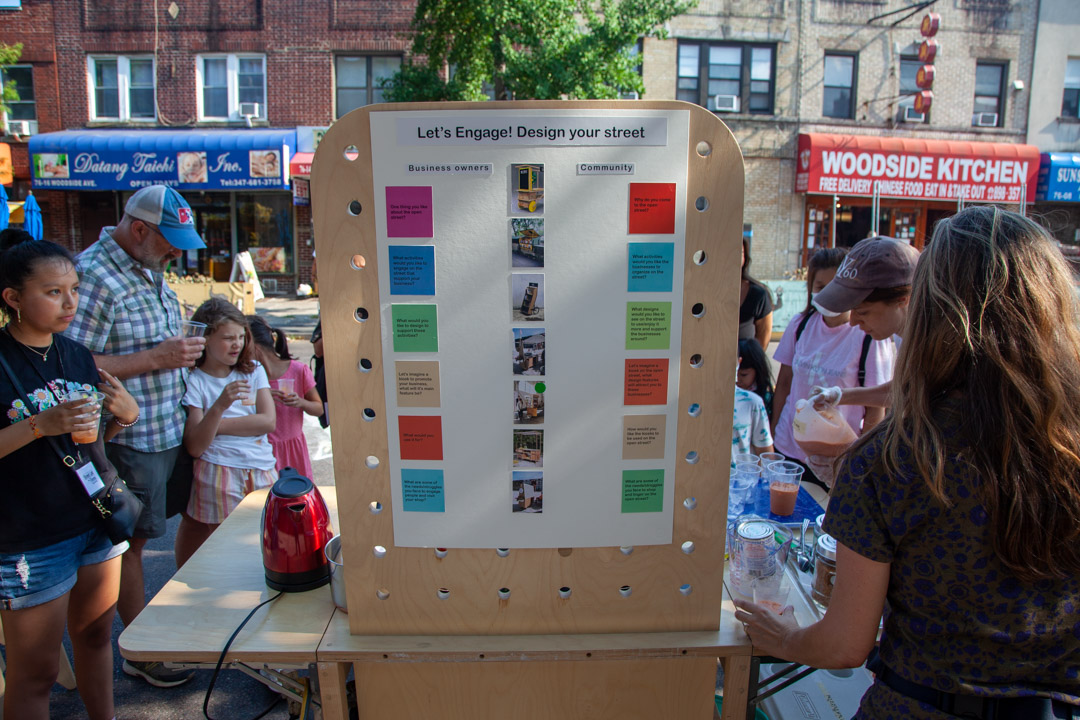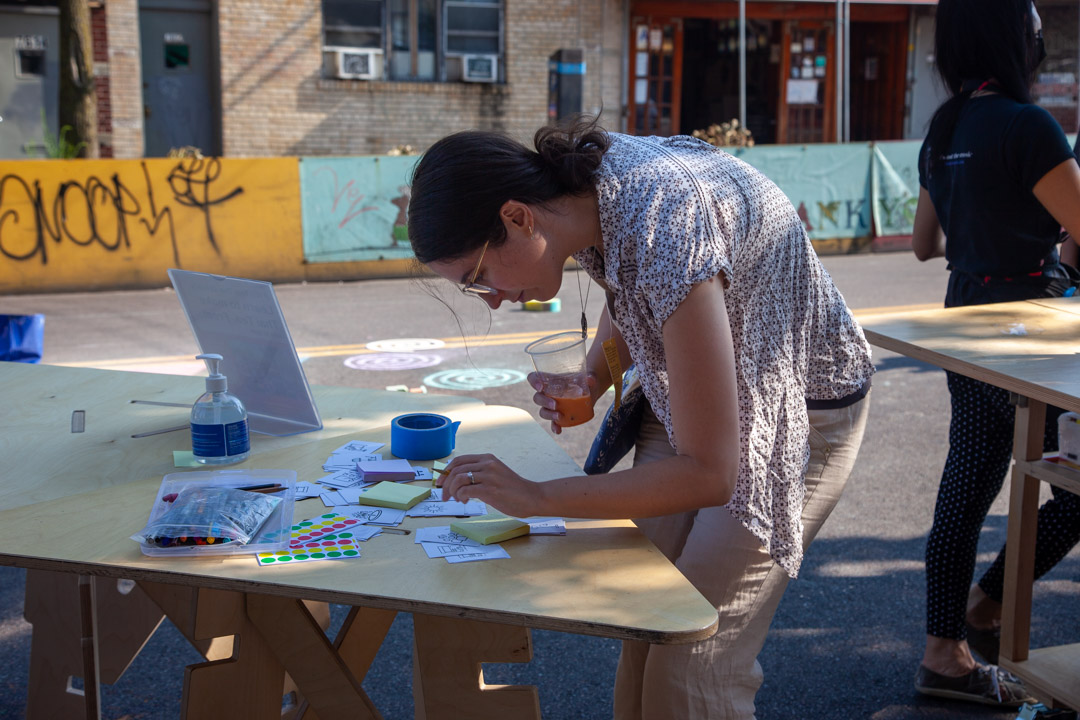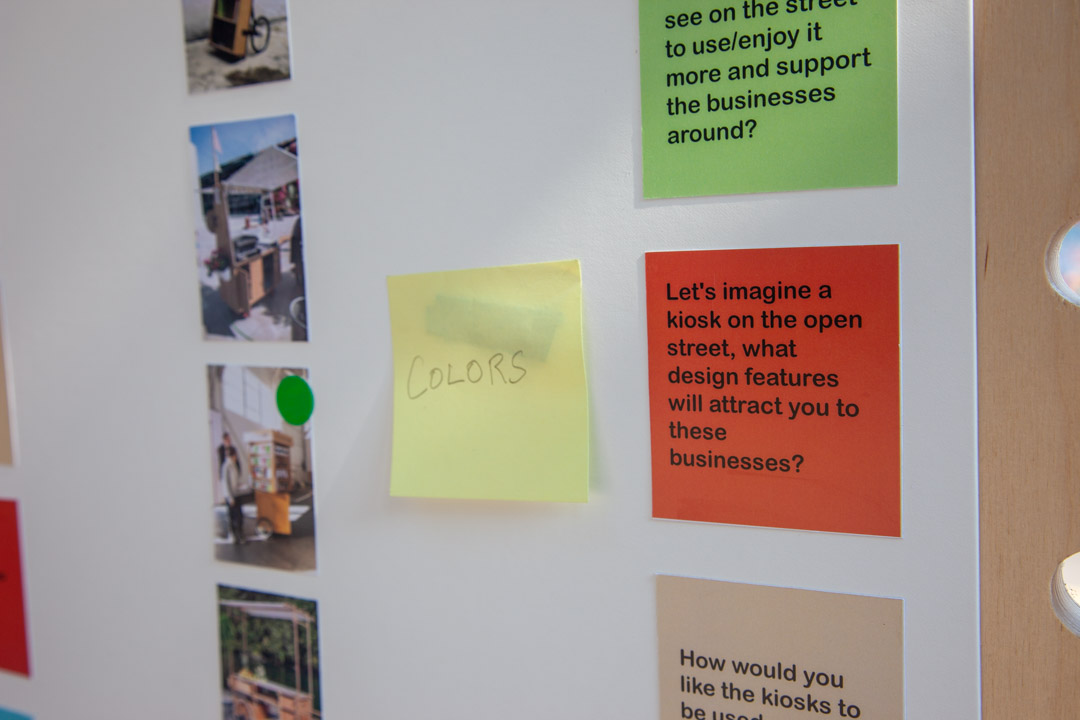 Community engagement is embedded in all Street Lab pop-ups as our staff gather feedback about our programs. We're now introducing new ways for people to feedback more directly, online and in person.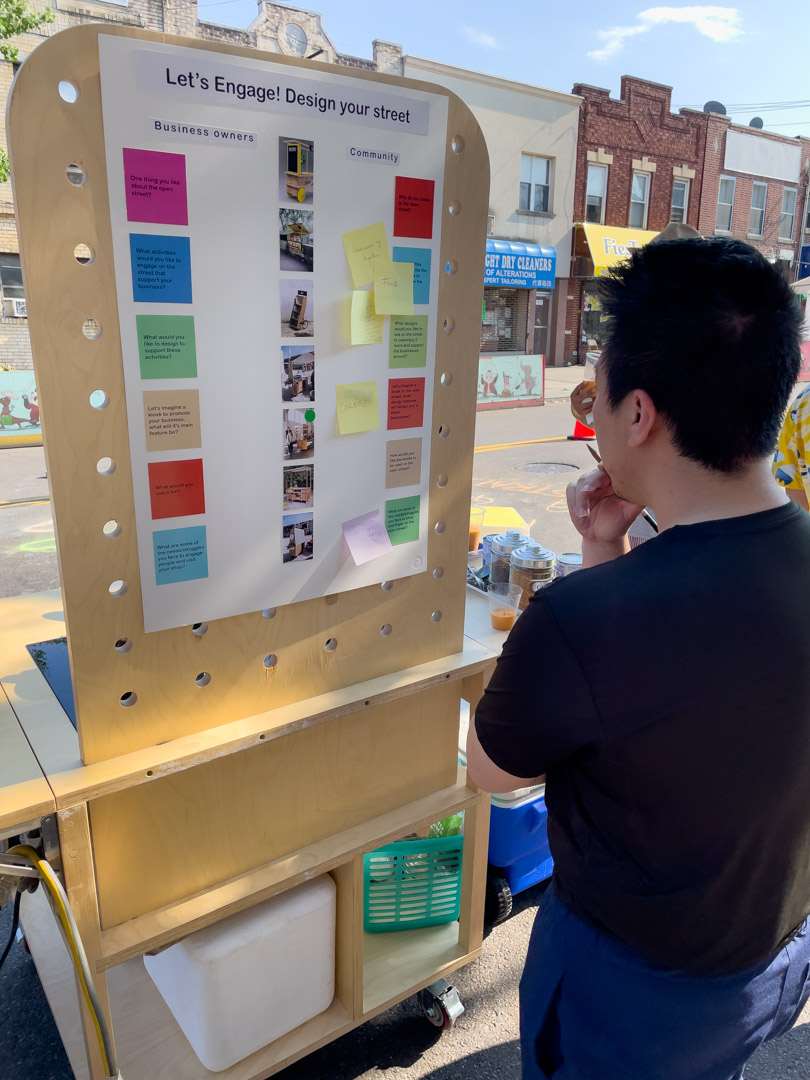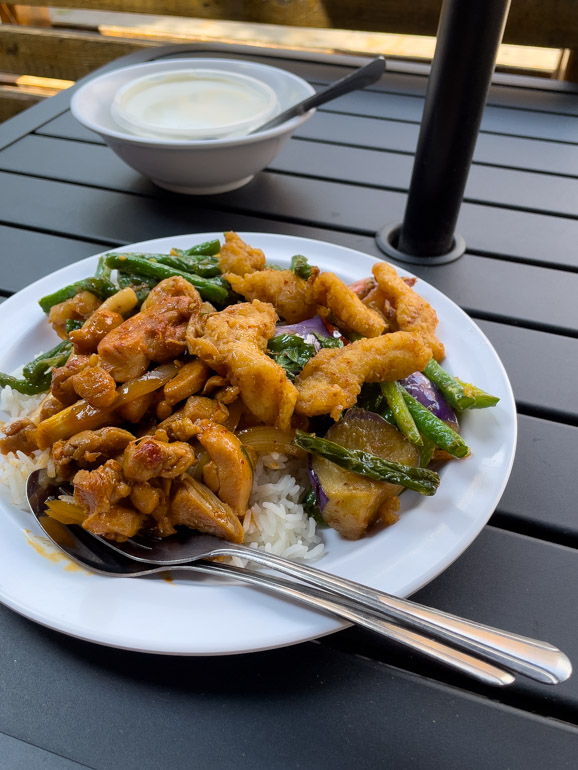 Staff and volunteers had a great meal from restaurants along the Woodside Ave Open Street, and the 99¢ store on the corner saved us when wind began to blow some of our materials away—we bought river stones to hold everything in place. Small businesses have our back!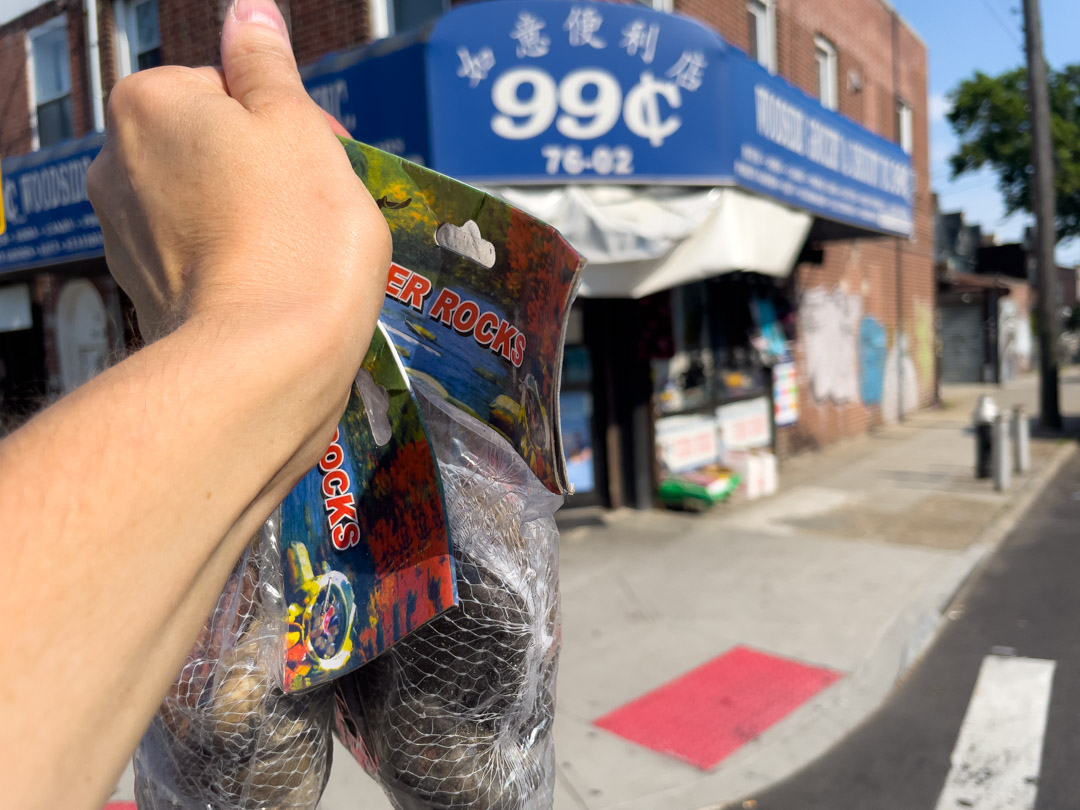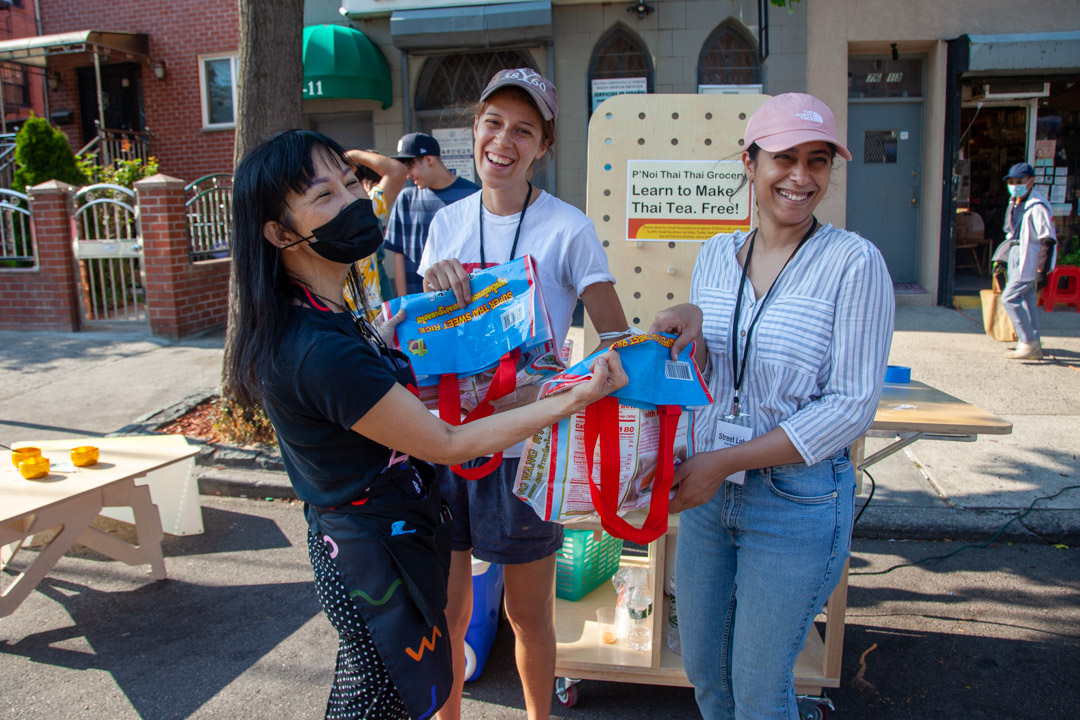 P'Noi gave gift bags to Soledad and Anushritha for all their hard work on this launch. And we're already talking about ways to take these ideas to the other neighborhoods on our circuit.