Meet Street Lab's 2021 Artist in Residence
Our 2021 Artist in Residence is Sanika Phawde – an illustrator, cartoonist, and reportage artist based in New York and Mumbai who recently graduated from the School of Visual Arts with a Masters in Illustration as Visual Essay. This summer, Sanika traveled to seven different neighborhoods across all five boroughs using her drawing on location skills to capture Street Lab pop-ups across the city. Check out her drawings below! 
Street Lab's Artist in Residence program gives student and recently graduated visual artists the opportunity to explore the city's neighborhoods and create site-specific work in a public context, deepening their own practice while inspiring others along the way. Keep an eye out for next year's application in spring 2022.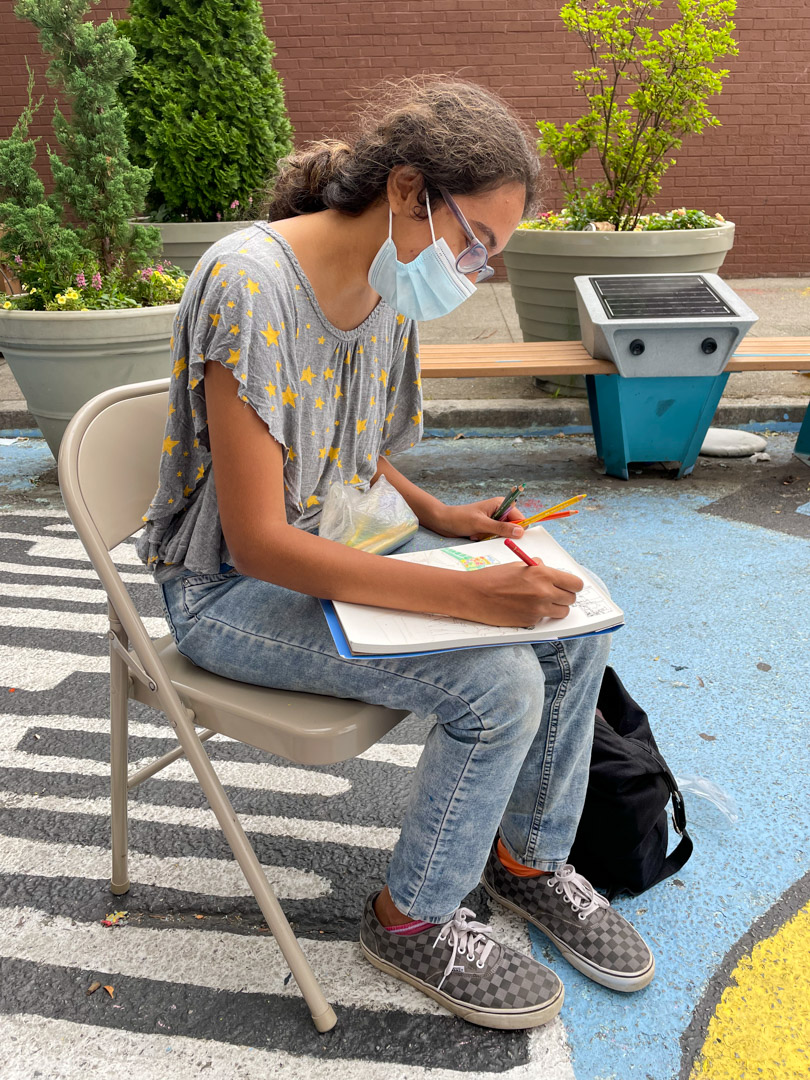 Being an Artist in Residence with Street Lab was a really fun experience. I loved how much freedom I had with creating my series of reportage illustrations and it was a really great opportunity to explore and draw in different neighborhoods of New York each week. I learnt a lot about the city, about Street Lab, and about my own practice—what works and doesn't work for me while drawing on location. This program also gave me the opportunity meet a lot of new people across all ages and have some really meaningful conversations with children and parents. It was really fascinating to have this opportunity to see New York through kids' eyes.