Street Lab Teens 2021 Recap
In 2021, Street Lab launched Street Lab Teens–a program for New York City public high school students to shape public space and impact local communities. Working alongside staff and community partners, Street Lab Teens help develop and implement the public's experience on the street. In light of the losses suffered by teens as a result of the pandemic, Street Lab quickly created the program in the spring of 2021, fulfilling a longstanding goal of including adolescent voices in public placemaking efforts.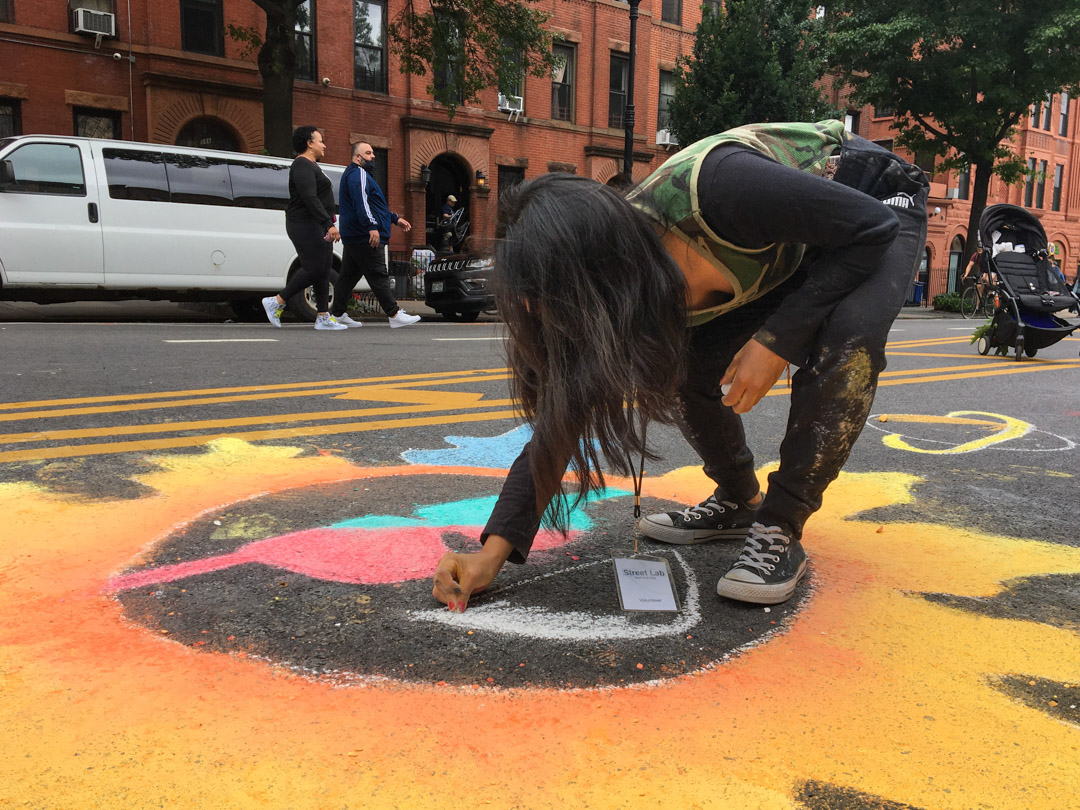 Within two weeks, we received 136 applications from teens in all five boroughs. They spoke about the difficulty of online learning, a desire to work in person and help others, and a strong urge to promote diverse communities. They also wrote about using art to address various social justice issues and the importance of spreading hope and happiness through collective creation, especially during the pandemic.
Although only eight teens completed the program, our inaugural cohort of ten came from nine different New York City public high schools and supported over 27 street events in four boroughs. The cohort collectively put in over 200 hours of service, planning and engaging the public in creating expansive chalk murals as part of our Street Marker program.
In Brooklyn, a team of teens transformed Vanderbilt Avenue with the help of people passing by into a space-themed mural. On 34th Avenue in Corona, Queens, teens made chalk paint for children to transform their street. In Jamaica, Queens, teens worked with neighbors and a local artist to cover the street of a residential block in colorful patterns.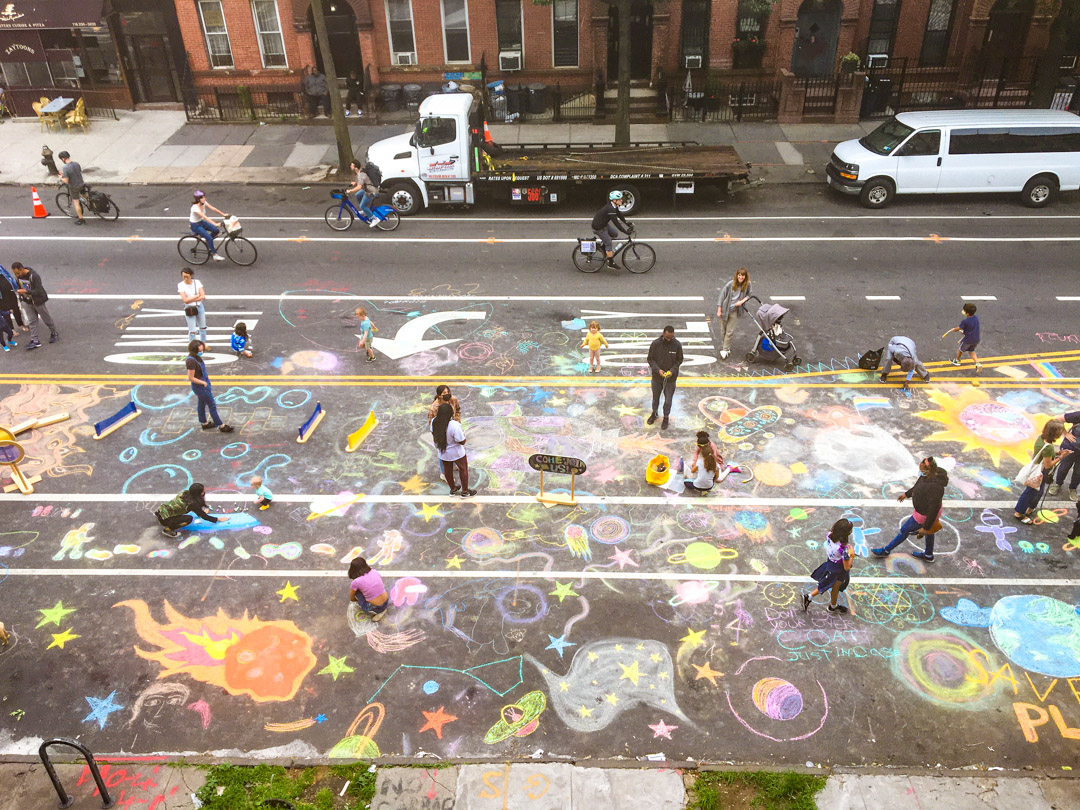 Our 2021 cohort reflected on their work and shared favorite moments–talking one-on-one with a child about their drawing, letting kids paint their hands with chalk paint, putting finishing touches on a large-scale chalk mural, and watching families and children and adults play together.
Street Lab Teen Charlize described the effect of free public programming, "I don't know how to explain It, but it gives the community a special glow."
Check back in April to apply for Street Lab Teens 2022.
Street Lab Teens positively affects the community because it brings families together and a community together. It was great that we could do something like this even with a pandemic. Seeing people together was something that definitely helped me.
Since I live in Queens and have spent a lot of time in Jamaica, I really enjoyed that Street Lab came to a community that I love so much. I'm incredibly thankful that underserved communities in Queens get access to the wonderful programs Streets Lab offers.
Honestly, working with Street Lab was an amazing experience. I felt more creative and could figure out more of my creative side.