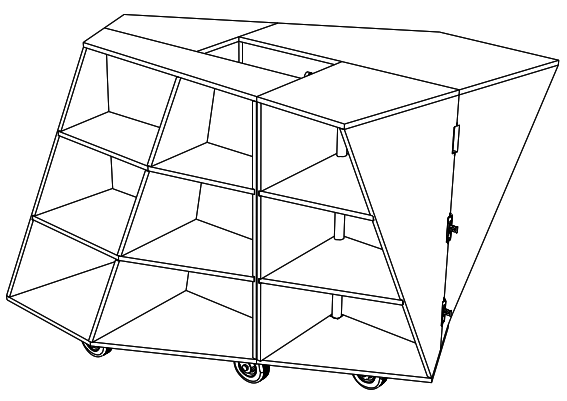 The Uni Cart transports books and activities inside a patented, rolling stage case, which unfolds into an attractive, two-sided sculptural shelf. Magnets allow the cart to stay open in partially open positions, as well as fully open. The carts can be built in different sizes and one side is typically outfitted with a special, extra-large shelf for drawing boards, oversized books, and other materials.
On level ground, a fully loaded Uni cart can be moved by one person. Carts can roll through a standard doorway, so the entire kit can be stored indoors and moved outside by hand. A hasp allows a cart to be locked shut and secured in place. The key advantage of the cart is that it keeps all materials consolidated in a single unit for transport and storage. (Patent No. D744,773)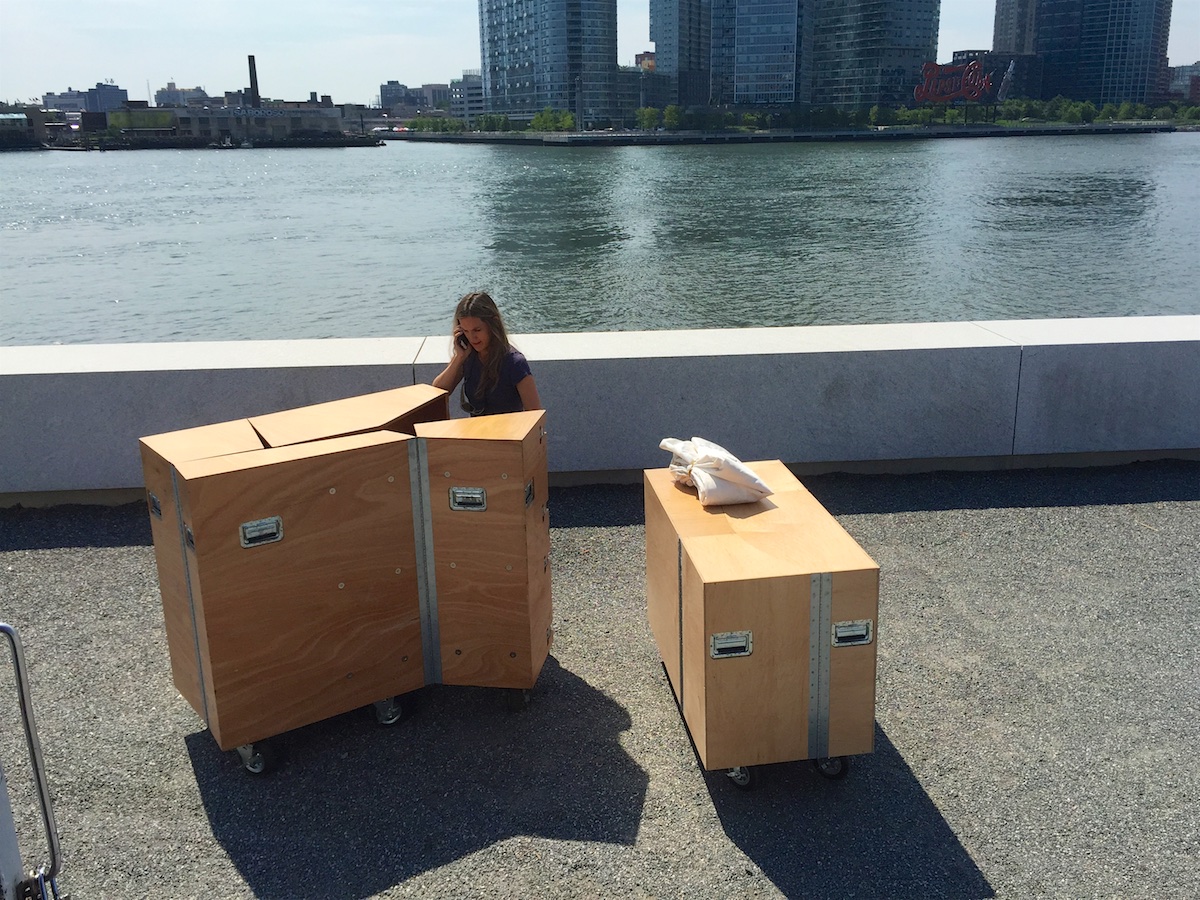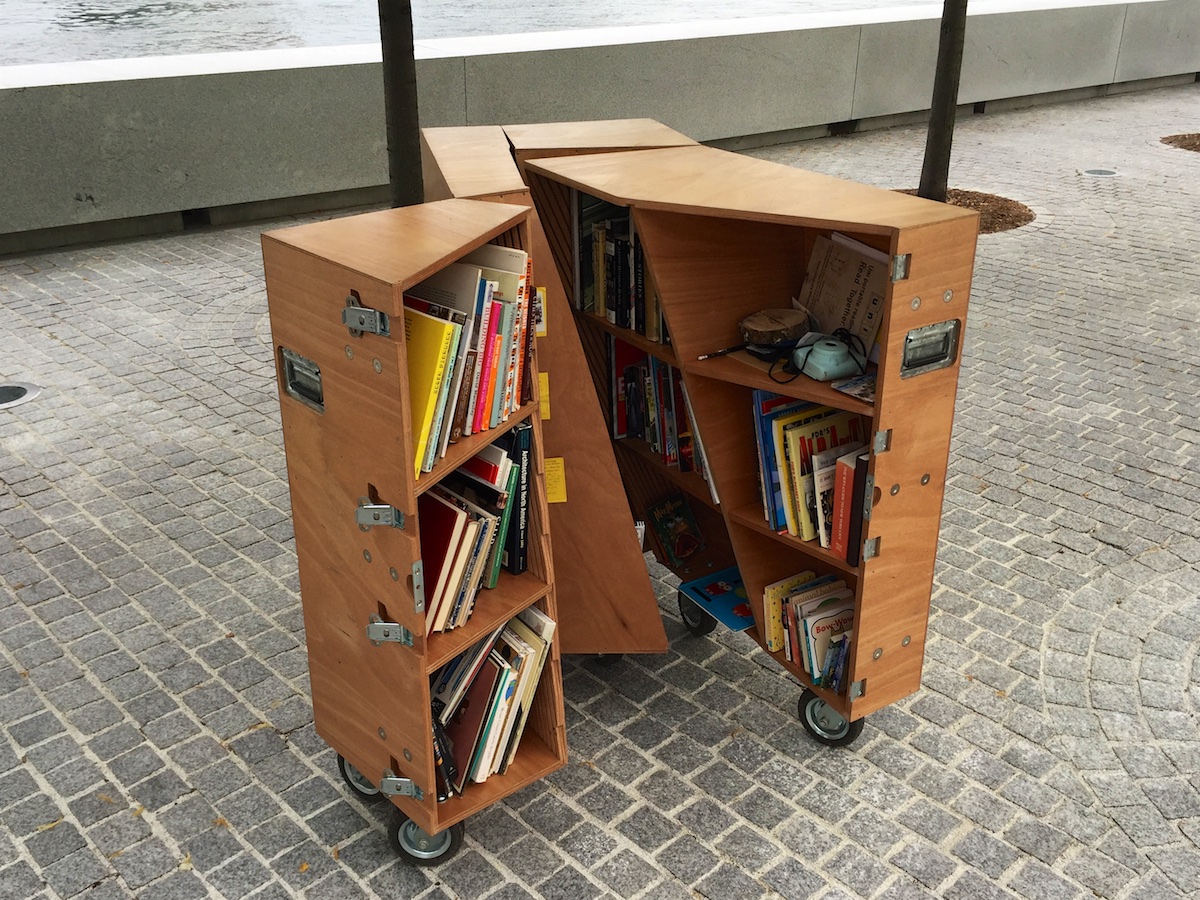 The Tall cart offers a total of 18 shelf bays across two sides. The height of the cart attracts attention and provides ample room for books, face-outs, activities, and signage.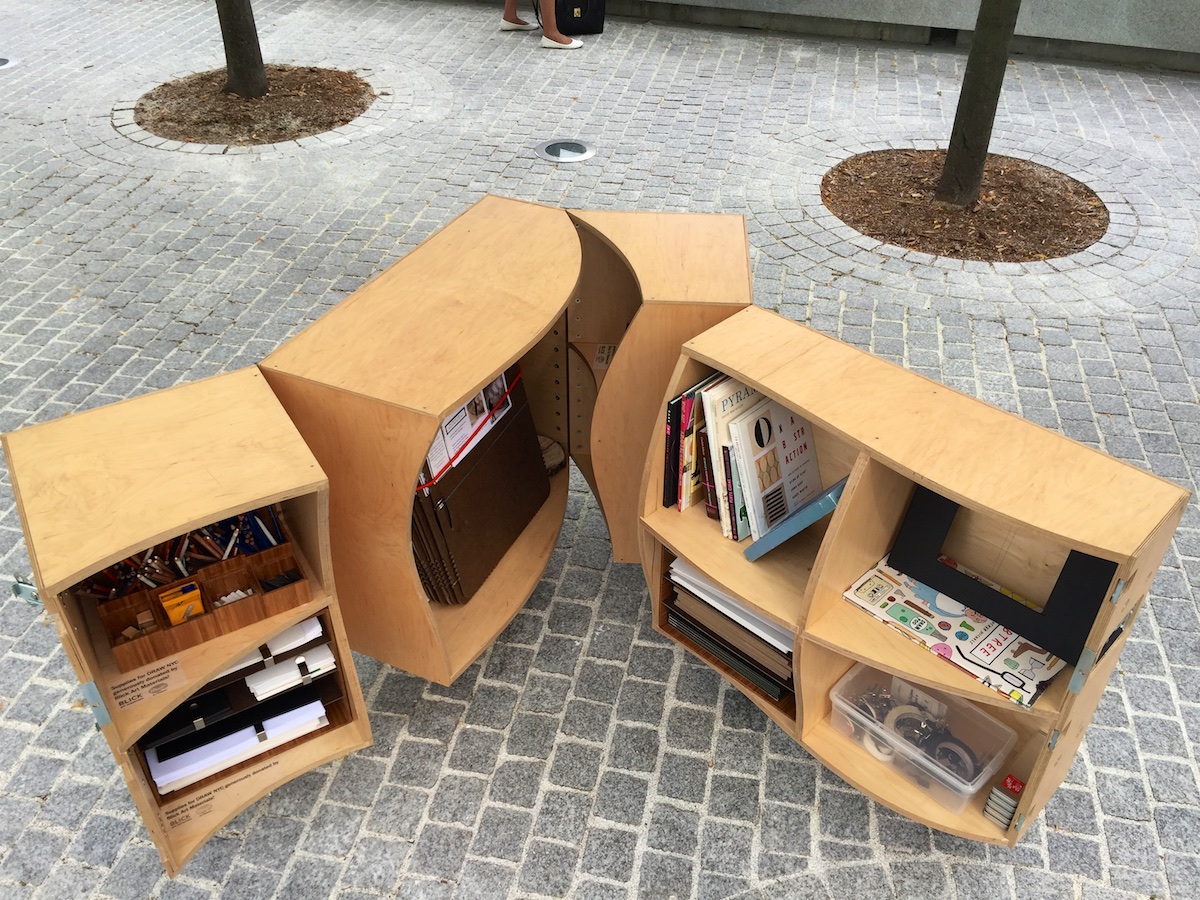 The Mini cart has 10 shelf bays across two sides and provides a table-height top surface that is great for activities and displays. The smaller size makes the Mini easier to manage and transport.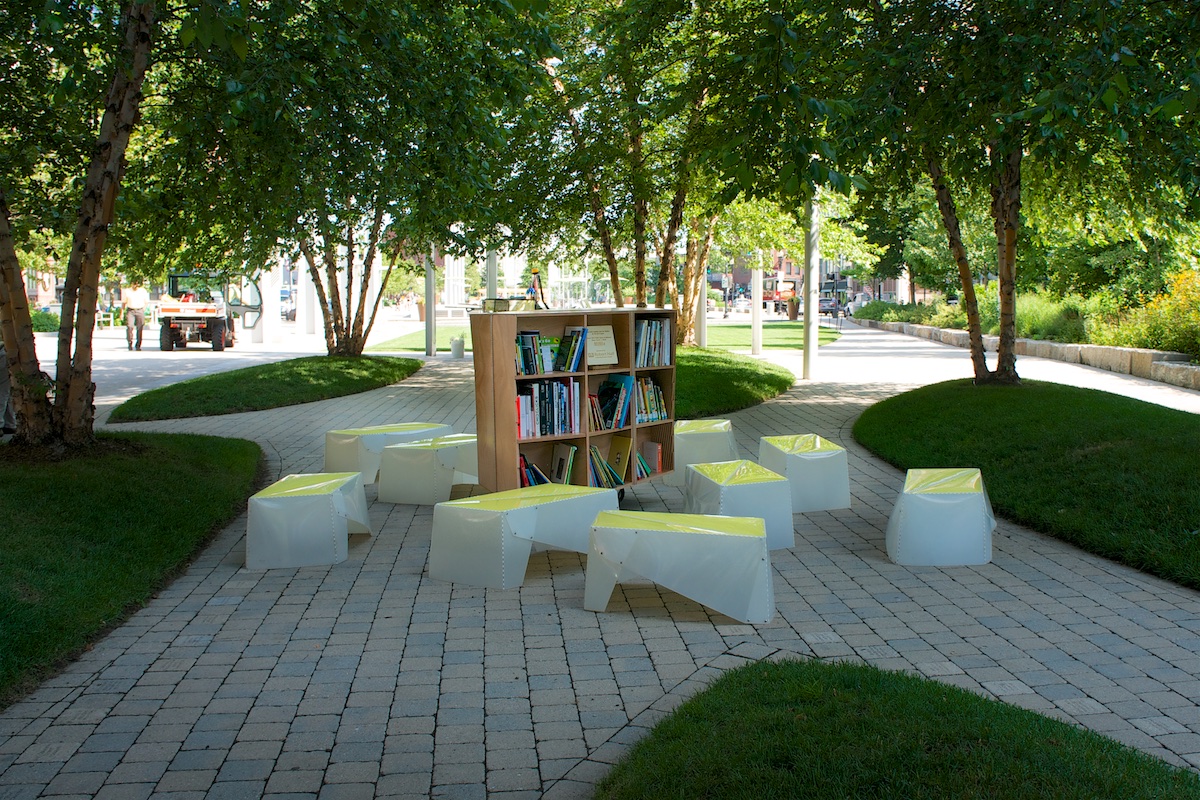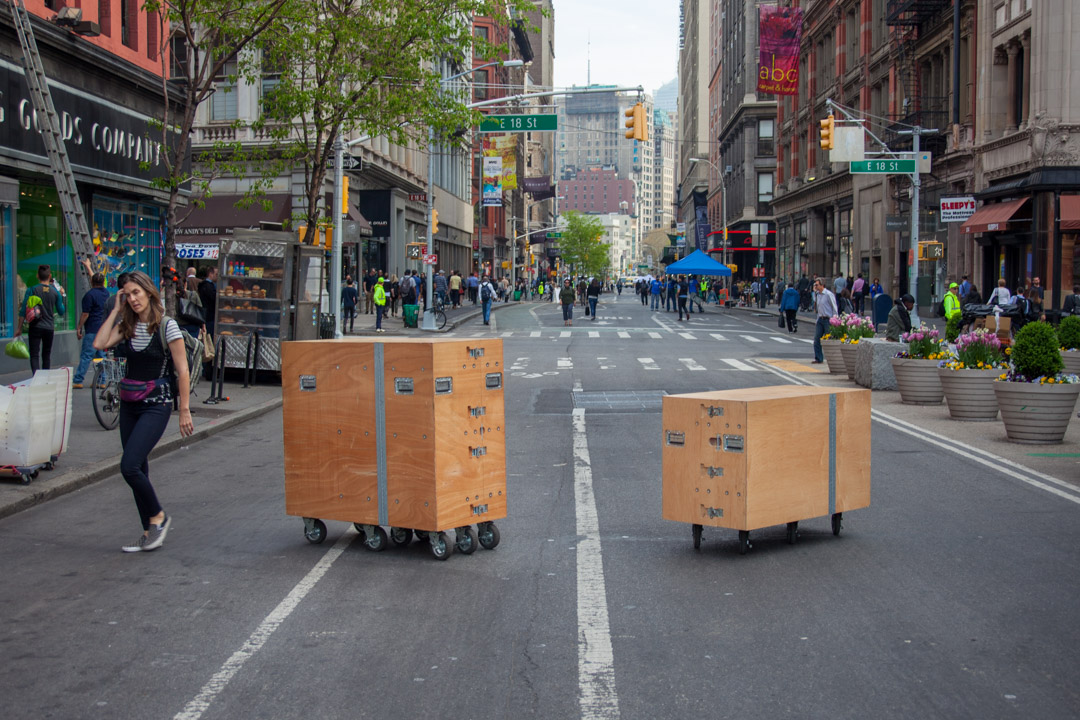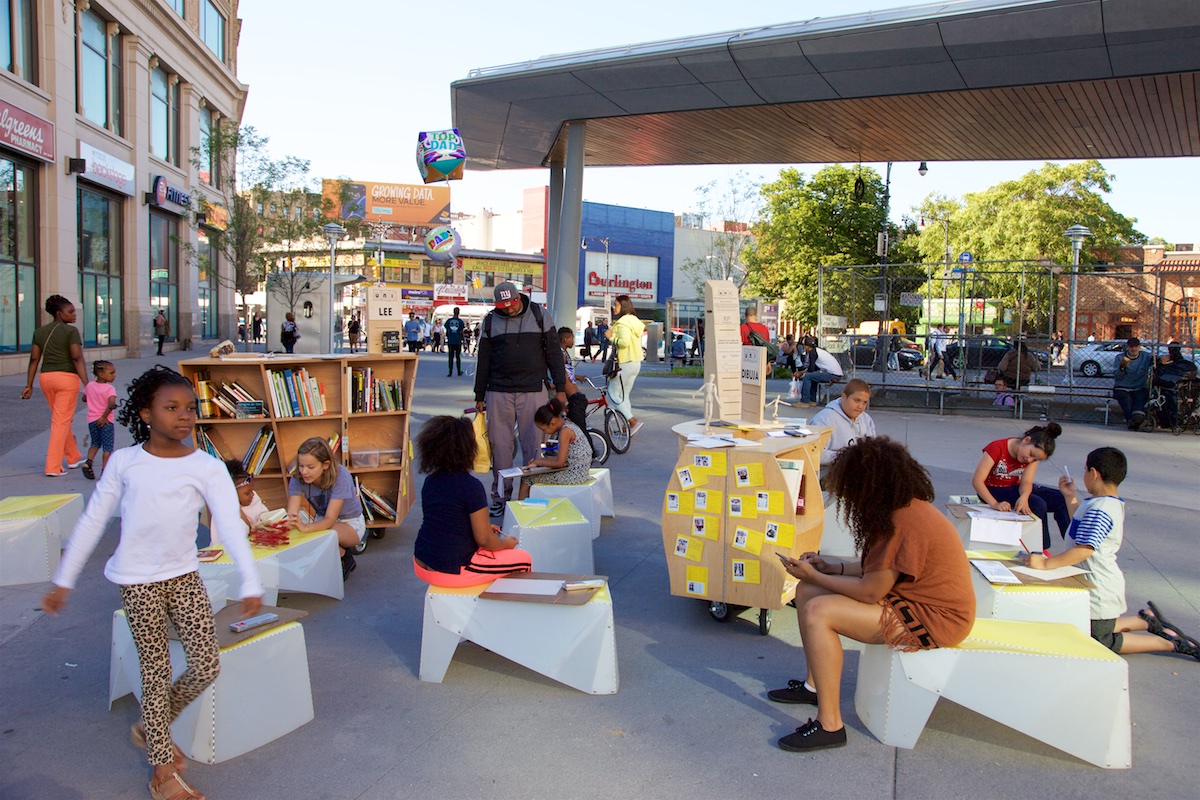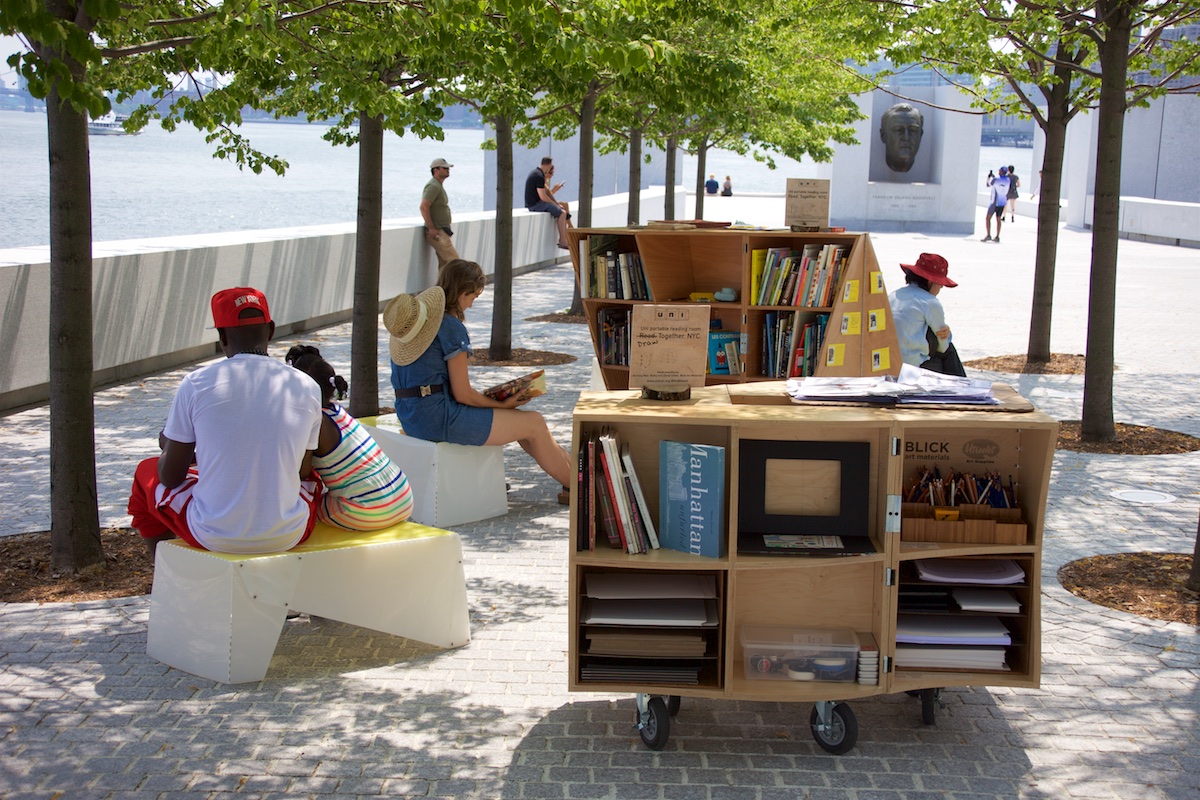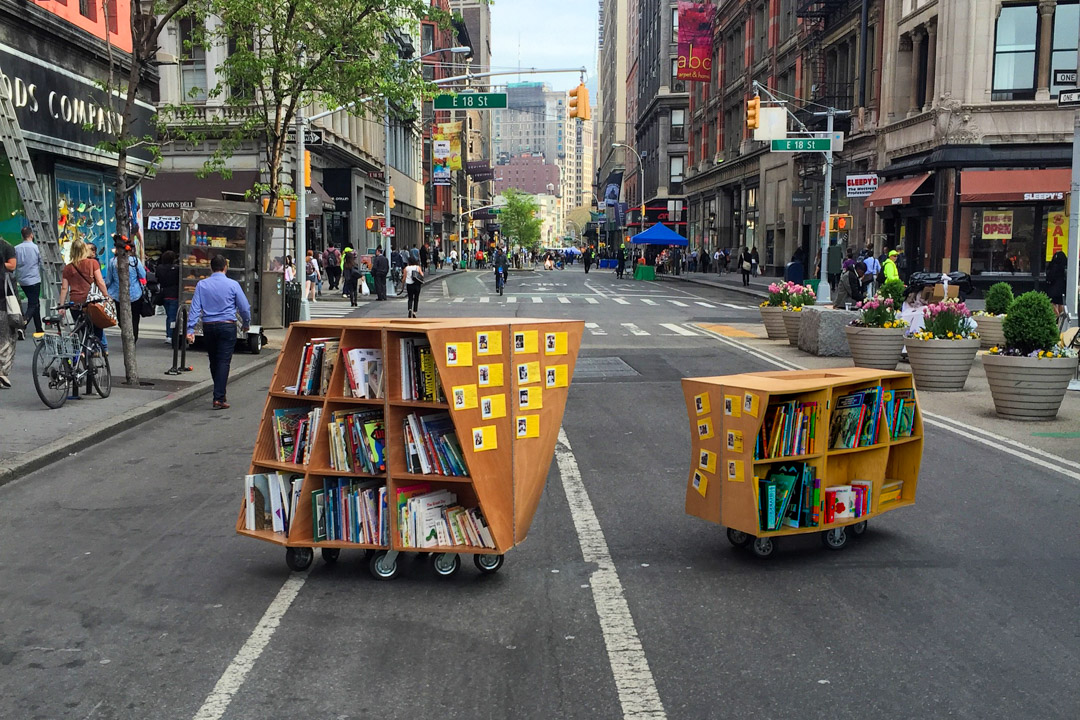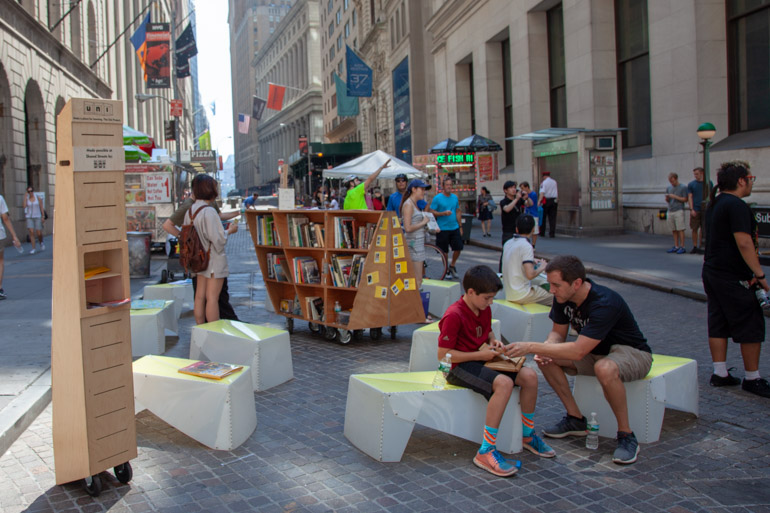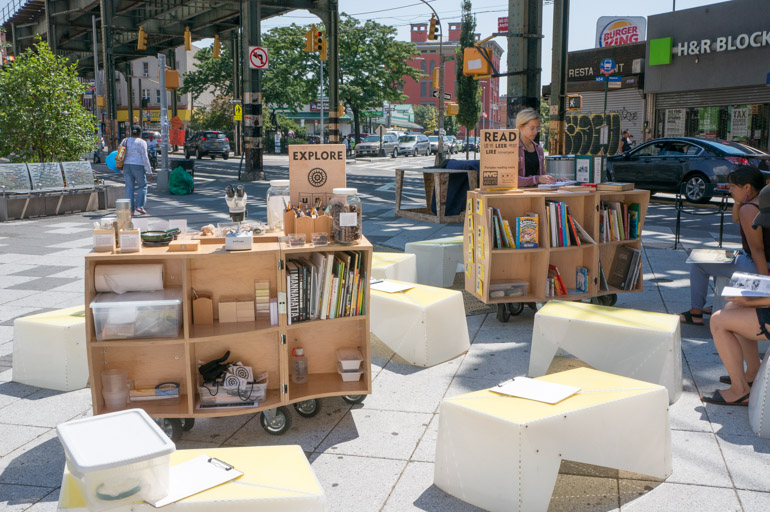 In NYC, we use carts to expand our programming beyond books to include art, science activities, exhibits, and more.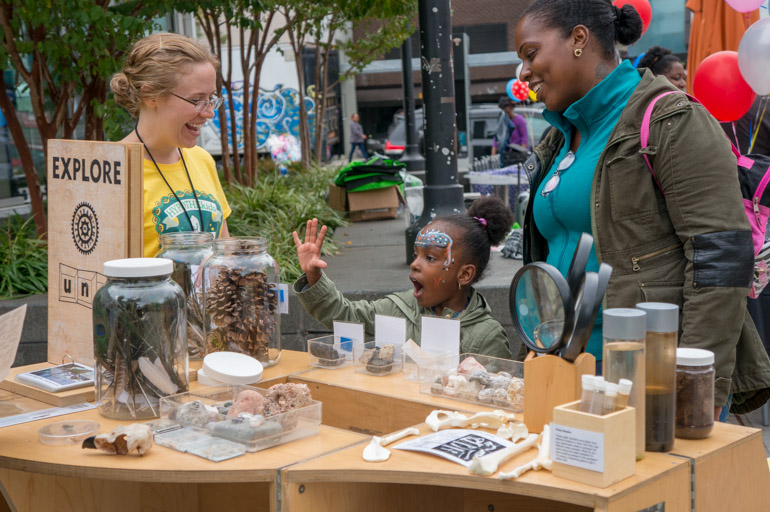 The top surface of the mini cart is a good height to for displays for adults and older children.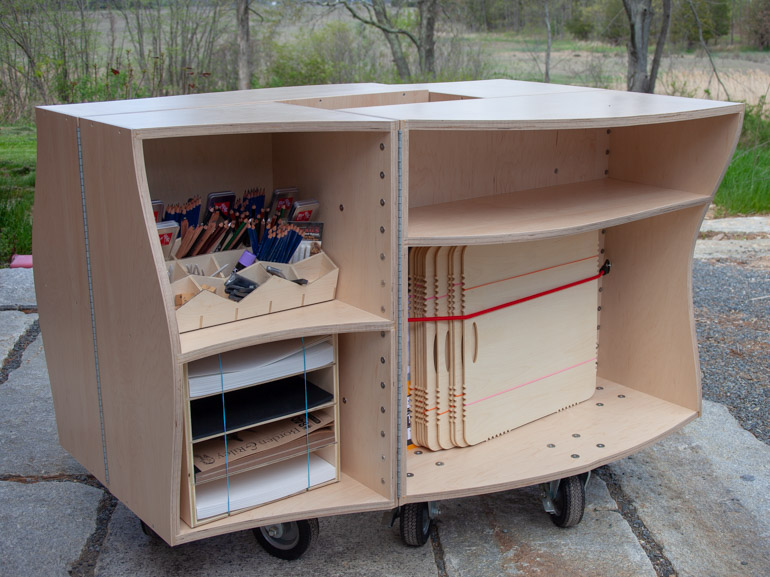 The mini cart can be custom outfitted on one side with a special extra-large shelf for drawing boards or oversized books.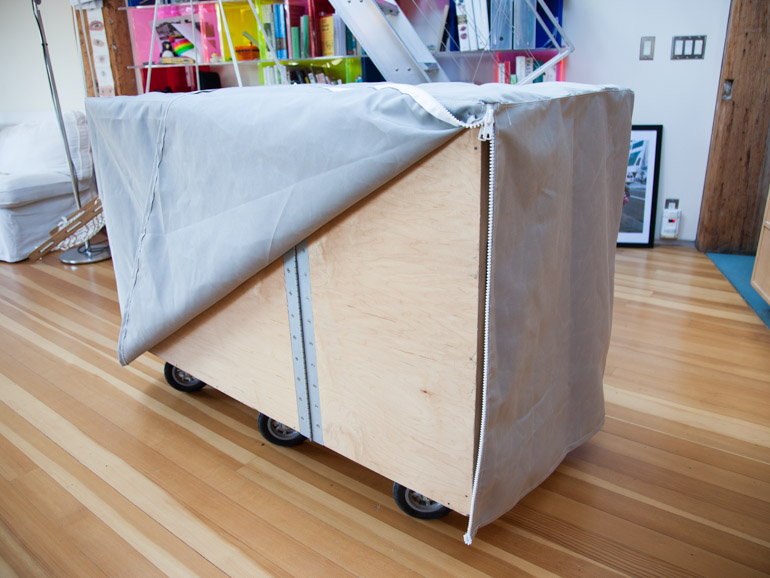 We make a custom marine canvas cover.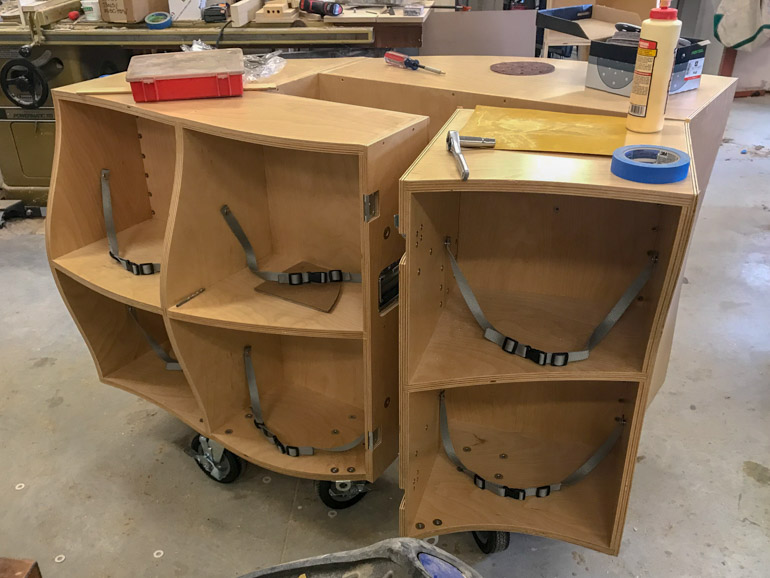 Another option: "seatbelts" to secure books from sliding off the shelf in transit. Belts hide behind the books when the cart is open.