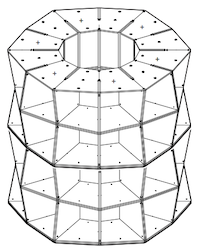 The Uni Tower is a modular structure of cubes that display books and materials in a 360º configuration. The award-winning design is an attraction in and of itself—a sculpture that offers a reading room in the round, based on a system of 48 tapered cubes that stack, align, and connect via embedded magnets. This kit is a good choice if you are using a smaller vehicle for transport—it can be deployed at smaller scales using fewer cubes.

The tower can be deployed at full height…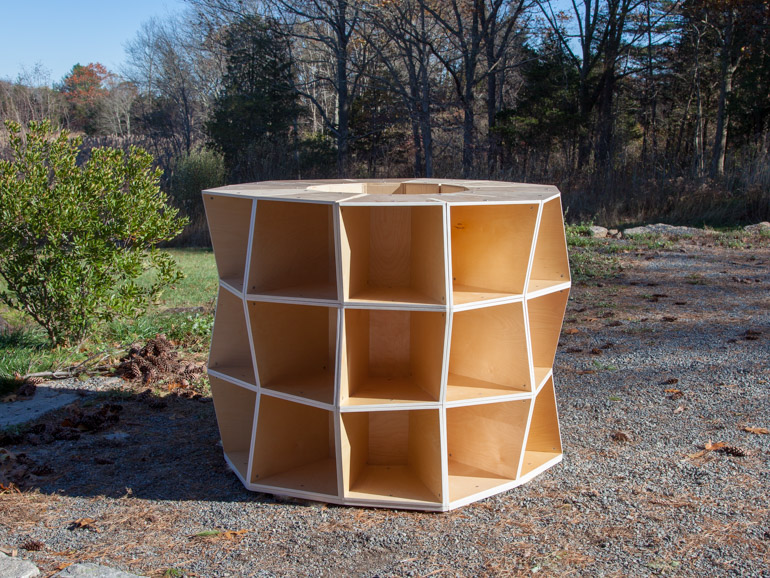 …or 3/4 height (36 cubes)…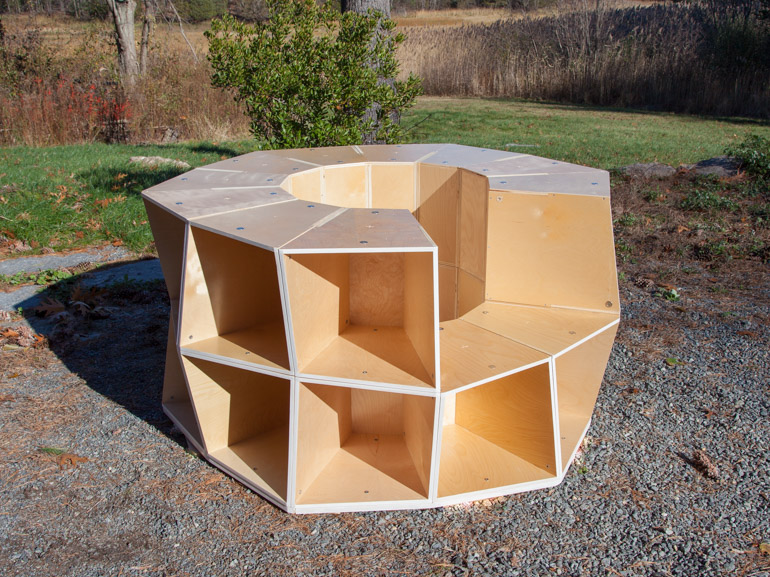 ..or 1/2 height (24 cubes) and other variations.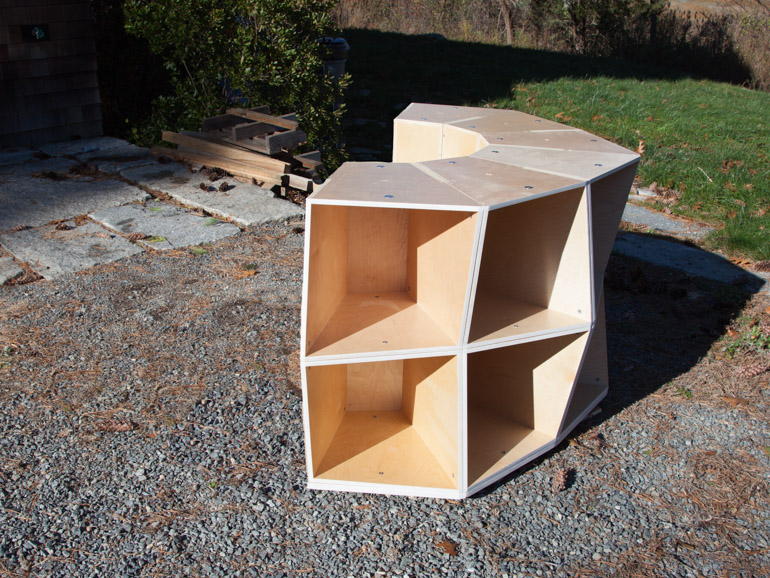 At any height, the tower can also be configured to fit against a wall.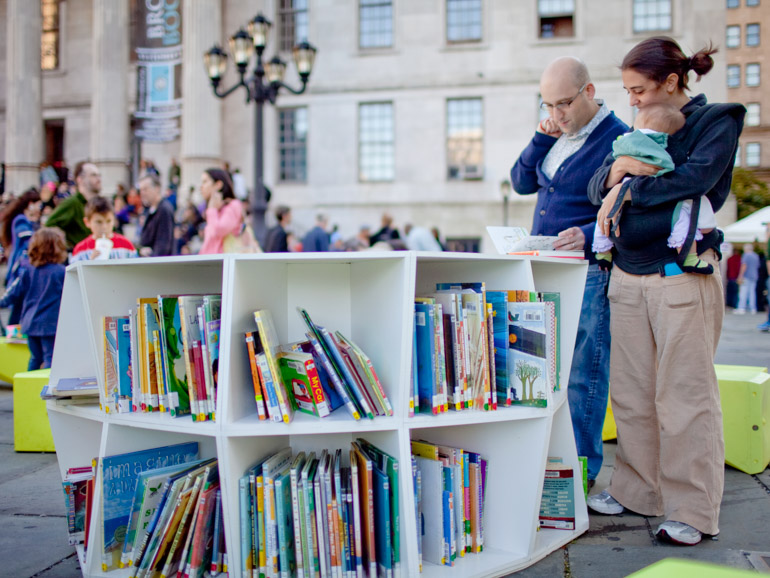 Half height creates a nice table surface for displays and activities.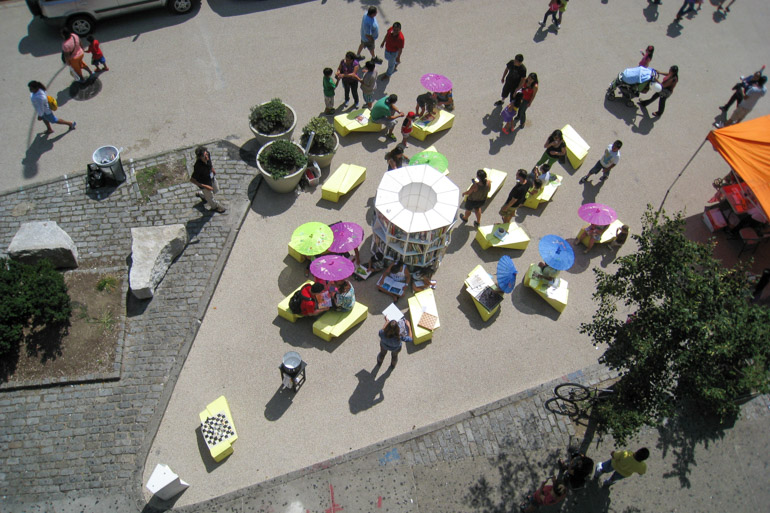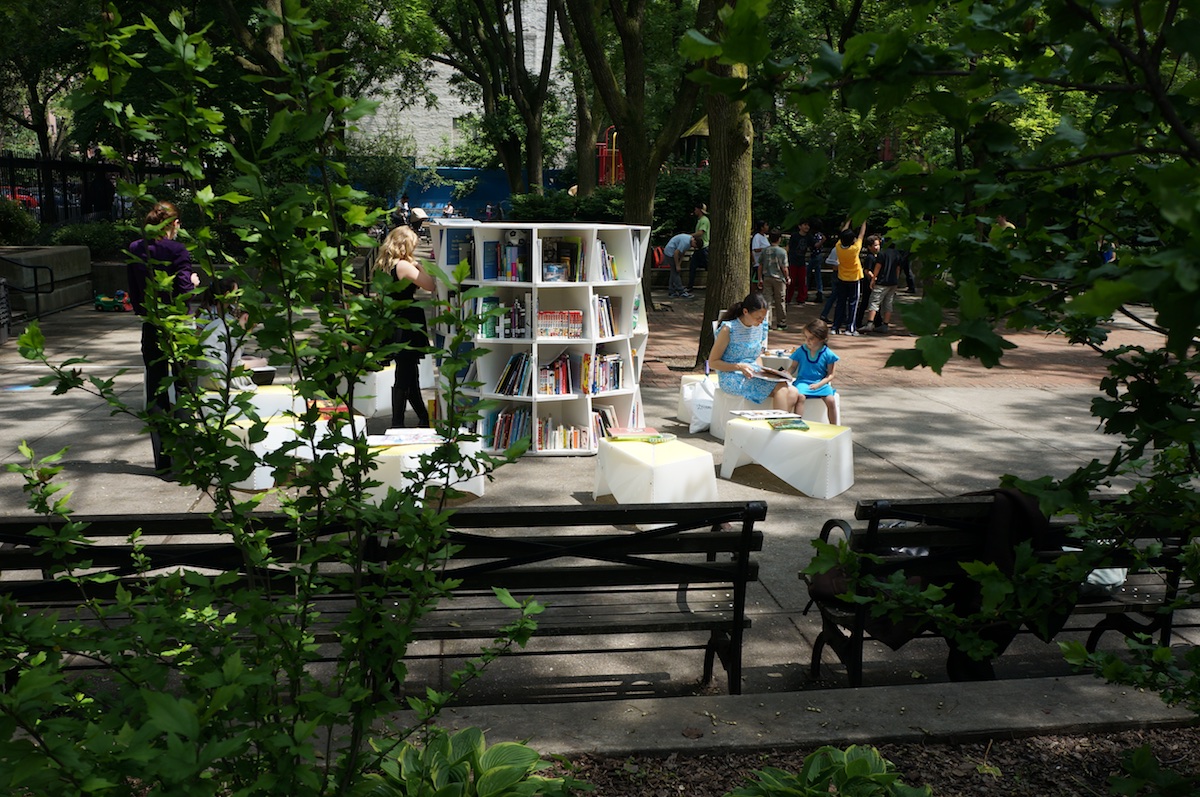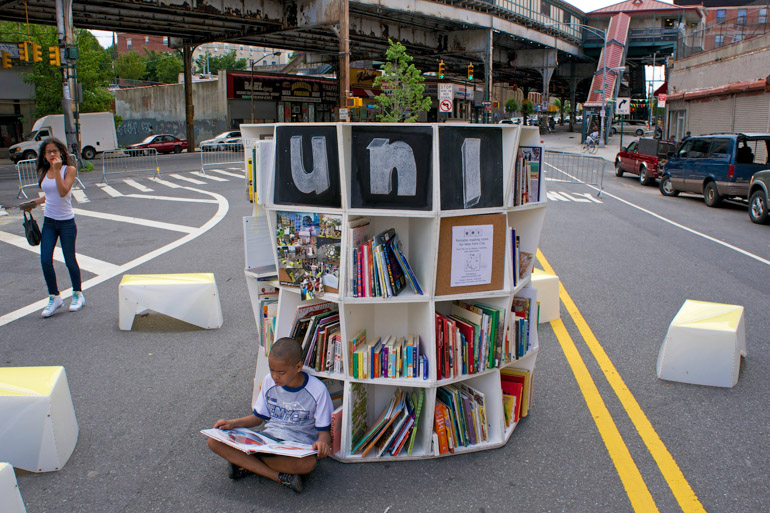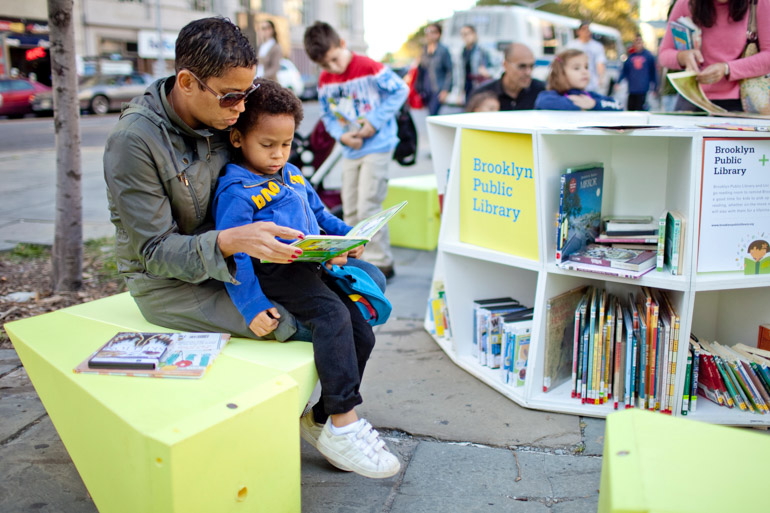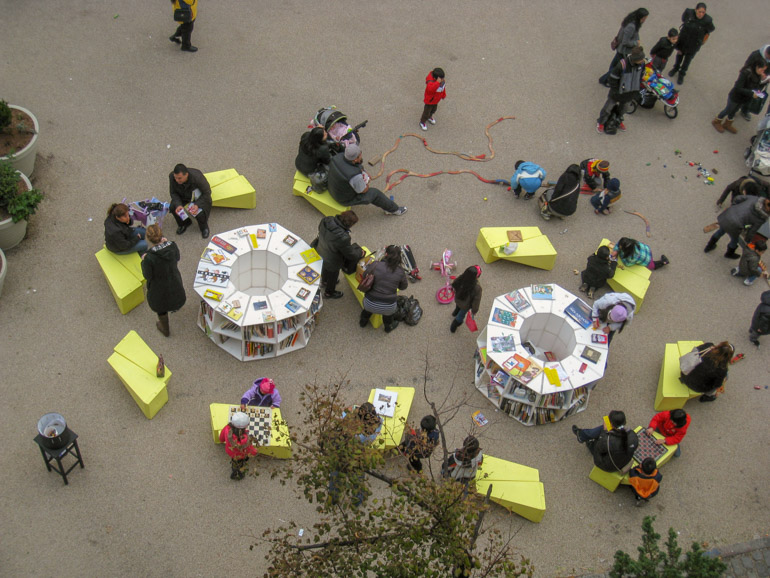 The full tower kit includes two baseplates so you can create two mini towers.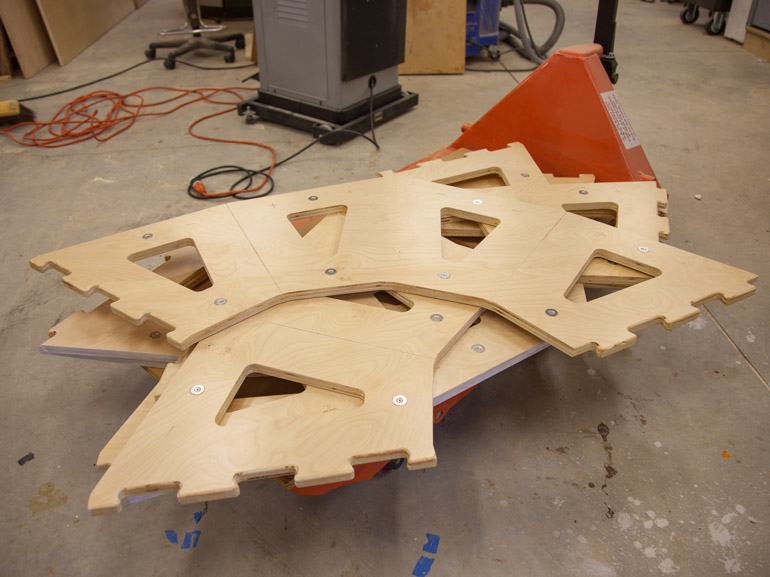 A tower can be installed on any level site, without tools, and includes a magnetic baseplate, segmented for easy storage.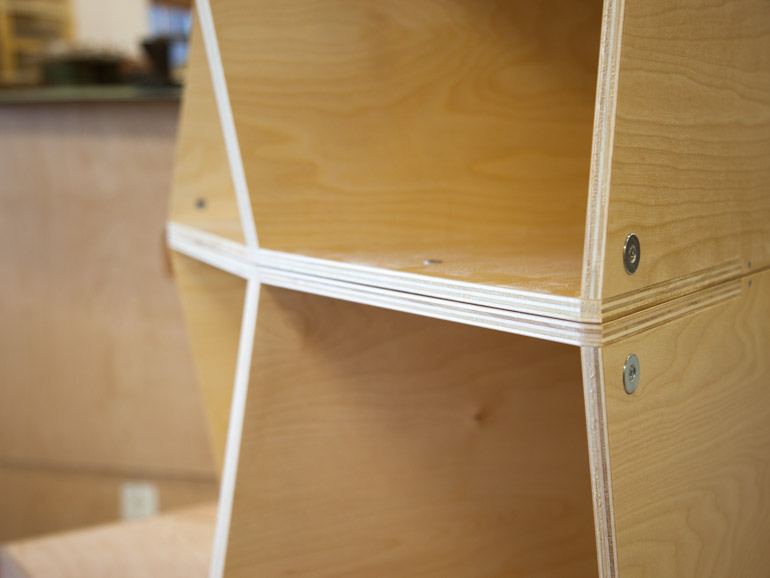 Cubes are made of wood and are 14" x 14" x 8" at 8 lbs each. Fire resistance certification available for institutions.
Individual cubes can be deployed as tables and display surfaces.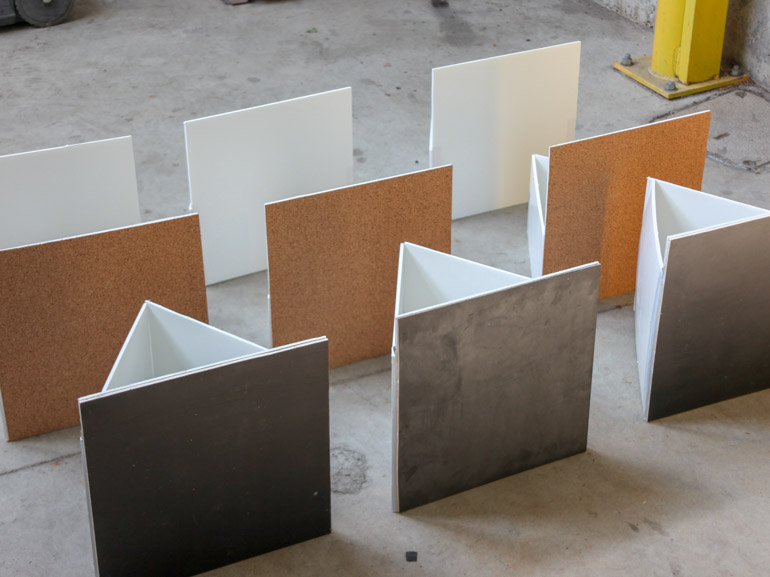 Templates available so you can create chalkboard, cork, or printed signage inserts.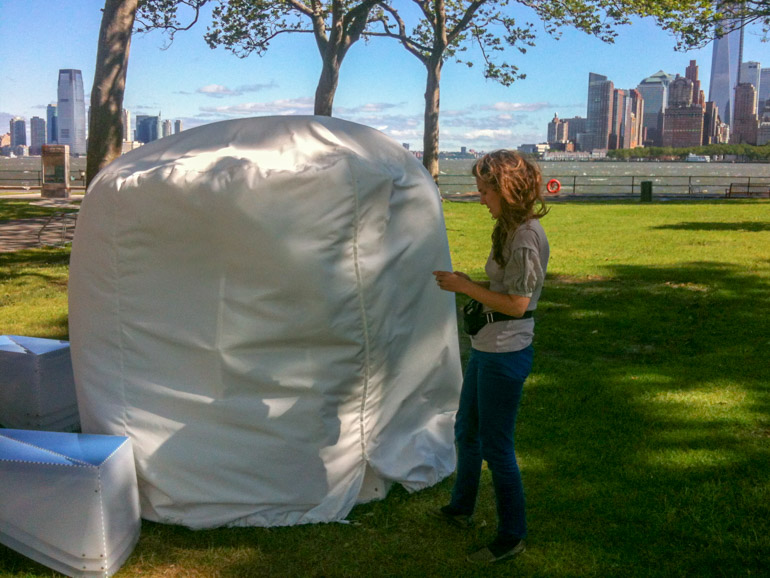 We make a custom marine canvas cover.