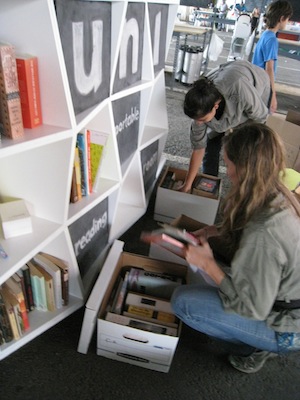 We're looking for a few NYC-based volunteers to become part of our team. Help plan the 2012 NYC deployments of our portable reading room called the Uni. The work during the next few months will include researching neighborhoods, forging partnerships, conducting outreach and organizing book drives.
This is a good opportunity for people interested in community development, public space, alternative educational spaces, placemaking, and, of course, books. Contact 
Leslie Davol
with resume attached if you're interested!