[Another post from Sam: libraries and public space on tour—explanation here.]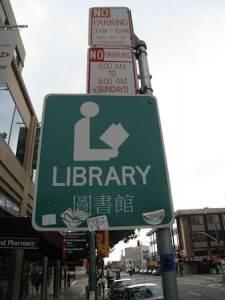 24 hours in the Bay Area, and I didn't cross the Bay Bridge. Thinking back, I sought out a place that inspired us in 2009: the Asian Branch of the Oakland Public Library and Oakland Asian Cultural Center. Back then, we met with the librarians who run this multilingual (eight language) public library branch. At the time, we were embarking on our Storefront Library, which would offer books and cultural/community events in Boston's Chinatown.
This visit, the branch was closed and under reduced hours. But the logic of the place is still undeniable: a culturally rich, public library in the heart of an open air mall directly adjacent to a cultural performing arts space. (New York and Boston are now at work on similar ideas/adjacencies, actually.)
On other fronts, there's a new, interesting project emerging in Oakland called The Green Branch Library. In September 2011, we were contacted by Shari Leskowitz, who was leading a group of volunteers in developing a new youth library in Oakland with a special focus on social justice and environmental issues. We talked about the pros and cons of all kinds of alternative models for creating a space and providing access to books. Her library is now opening in the Berkeley Farmers' Market on April 14. Congratulations!
Finally, on the way out of town, I ran past this little bookstore that raises money for the local library system.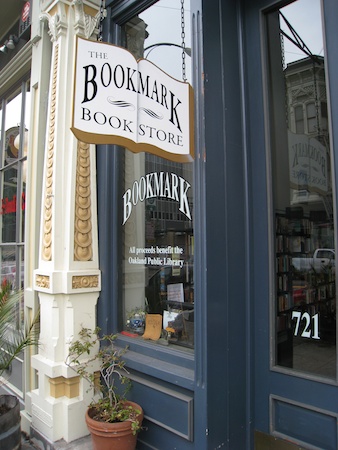 Next stop Chicago.