The Uni went to Corona today, and we had blast. We transformed a part of Corona Plaza near the 7 train's 103rd St station into a reading room all day. We were invited here by the Queens Museum of Art to support the New York City Department of Transportation and other local organizations in transforming the area into a vibrant open space for residents as part of NYC DOT's Plaza Program. What a neighborhood, so many families coming by the Uni all day.
Thank you to today's special partners: Queens Library and the Louis Armstrong House Museum. Thank you Uni volunteers: Allie Janvey, Meghan Dowell, Stephanie Yee, and Christine O'Heron. Thank you installers: Evan Bender and Nelson DeJesus.
The Uni and Queens together: keep reading, keep learning, keep improving. See you soon!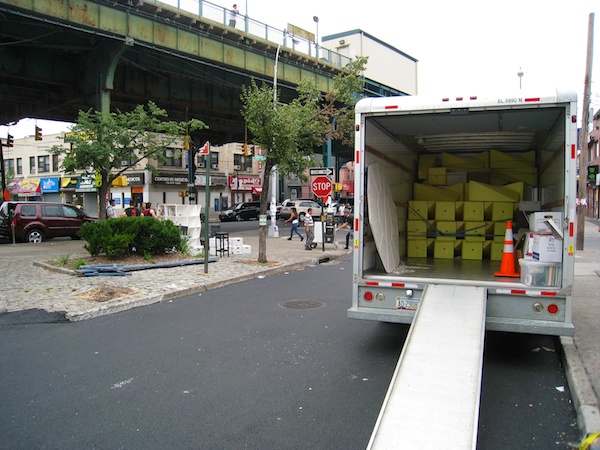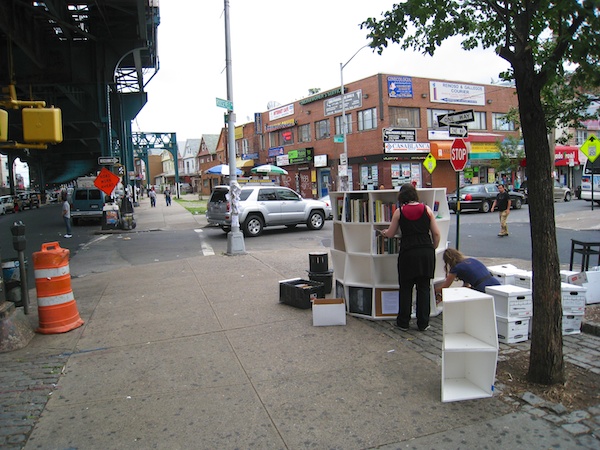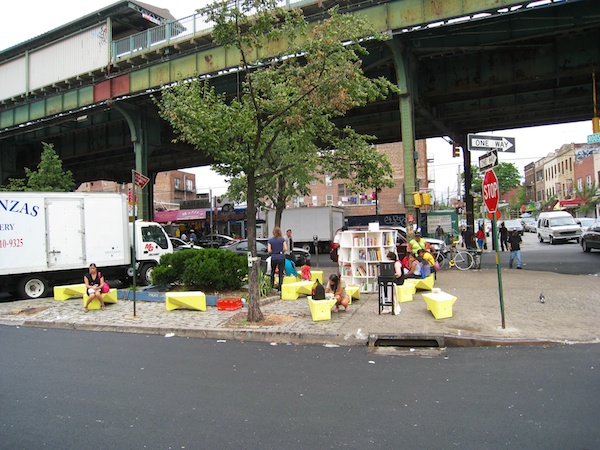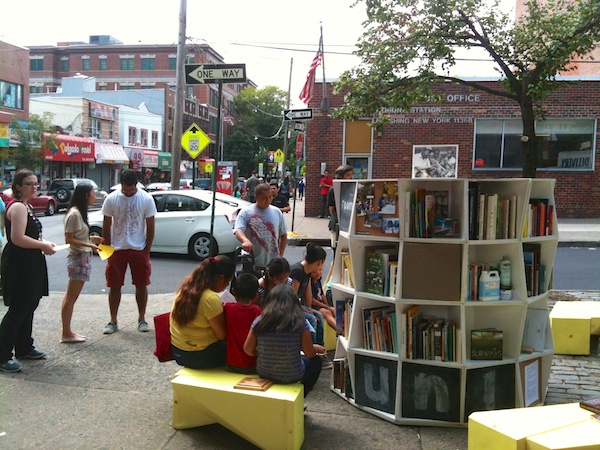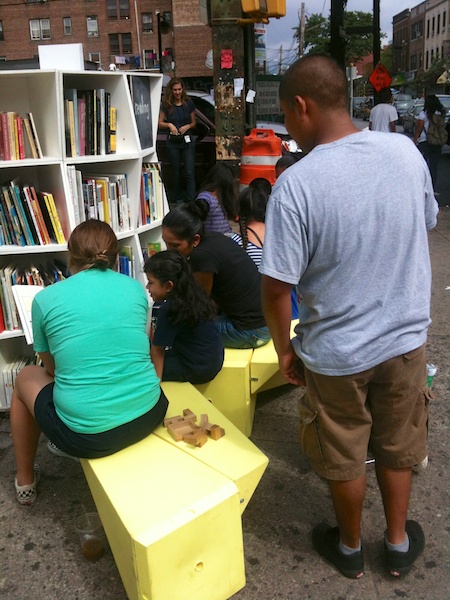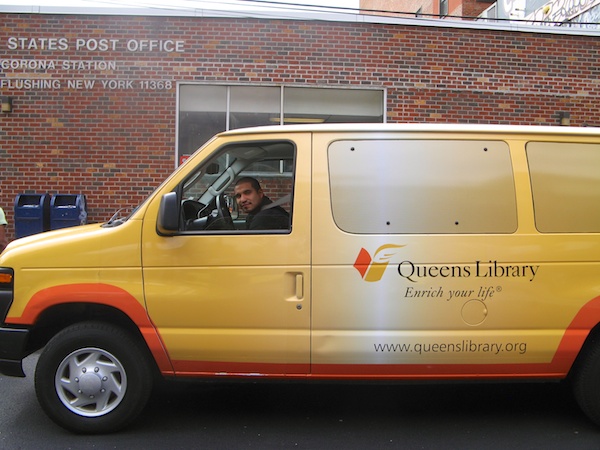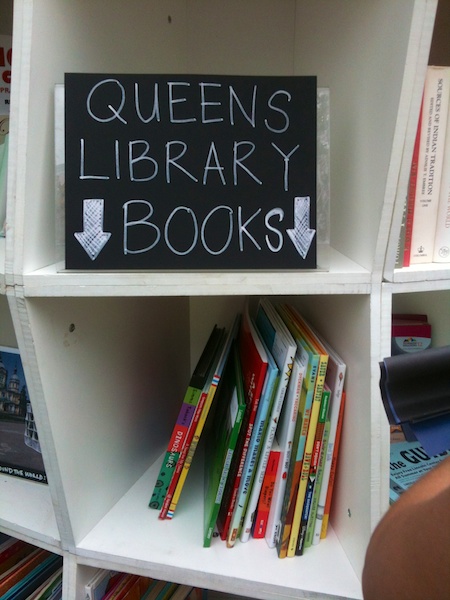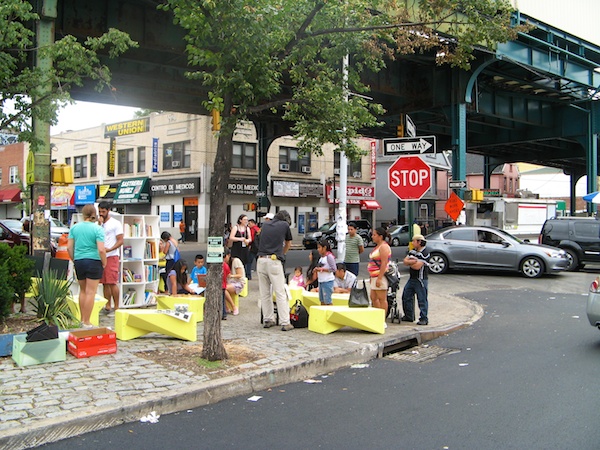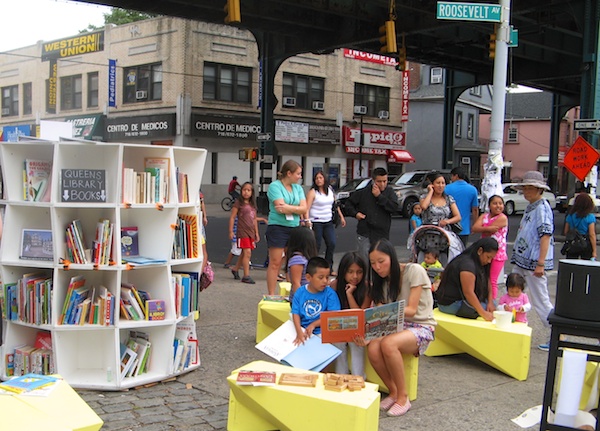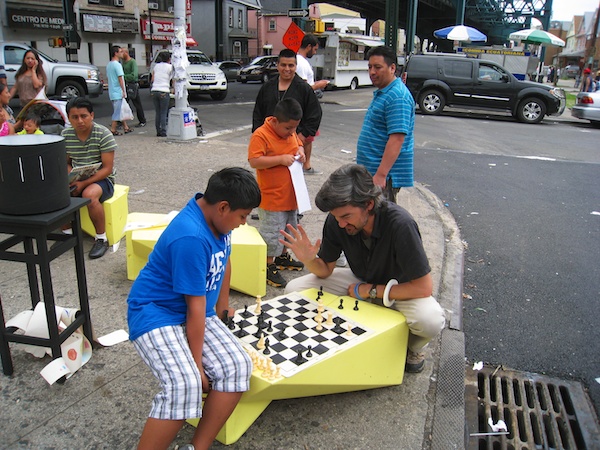 In a best of three match, my new friend Jeff took two from me. Rematch scheduled for next time the Uni lands in Corona. Thanks Jeff, keep studying, I'm going to be working on my opening moves. Watch out!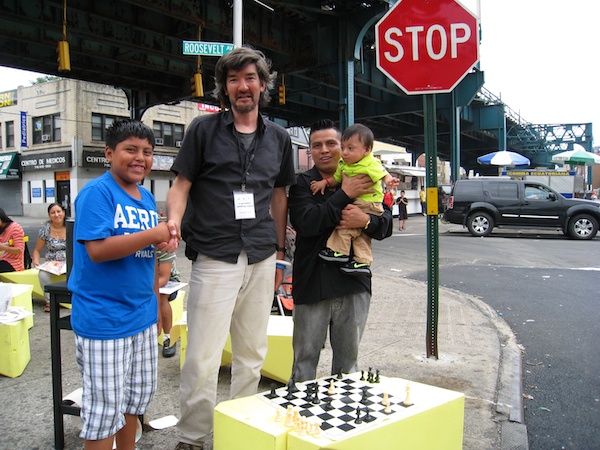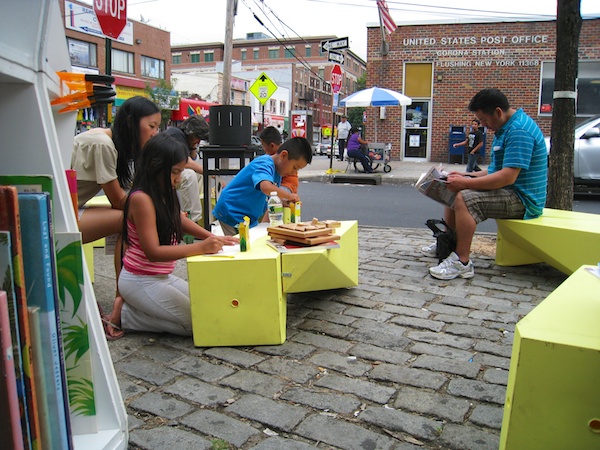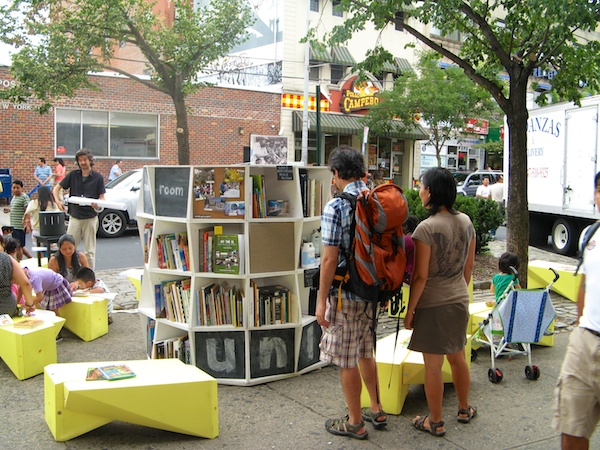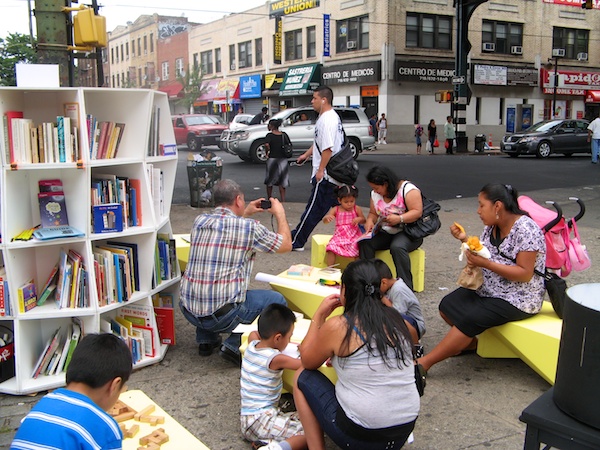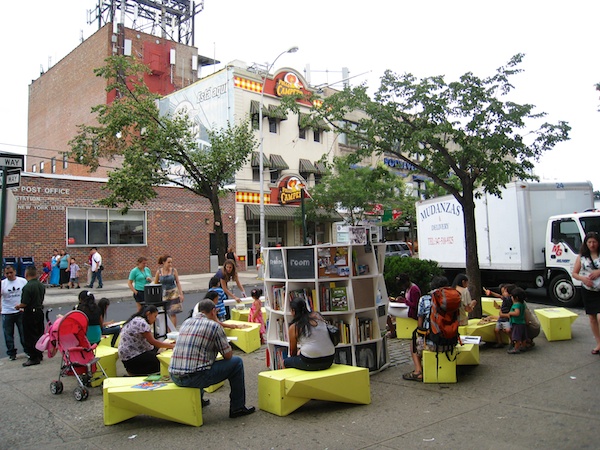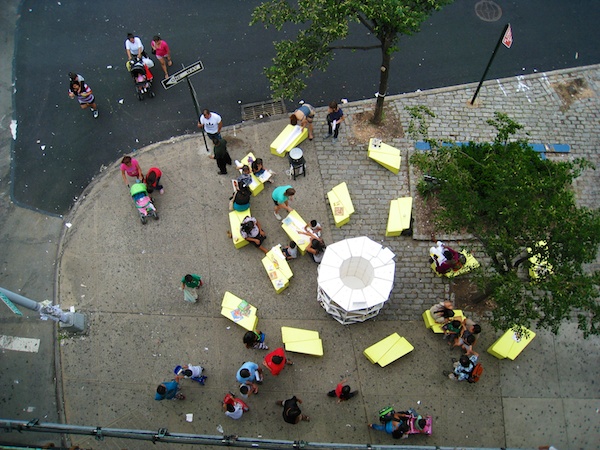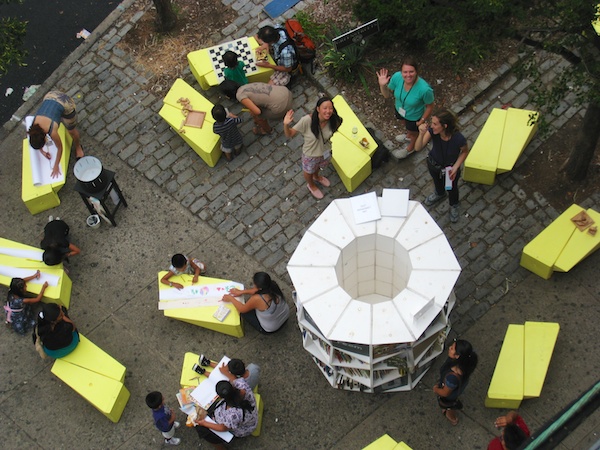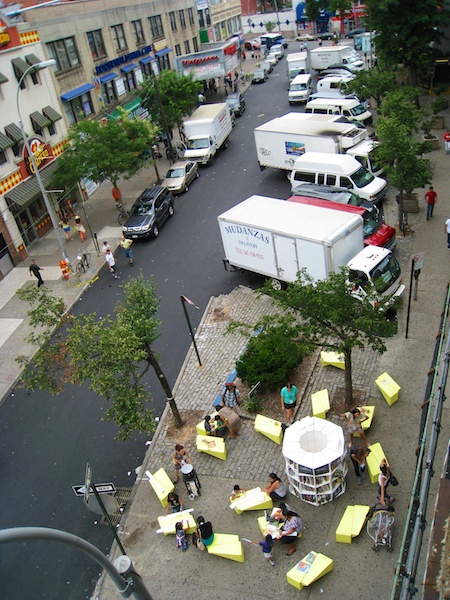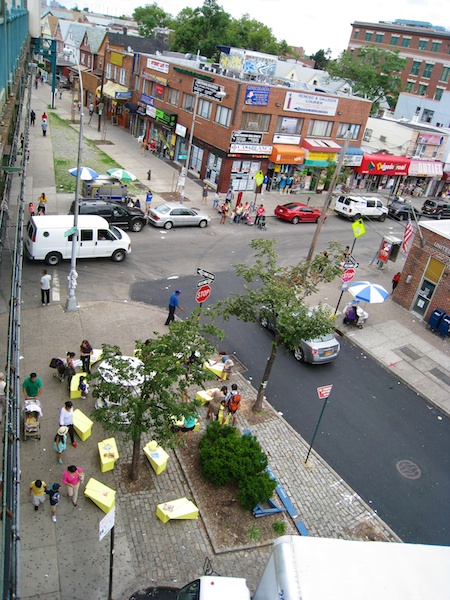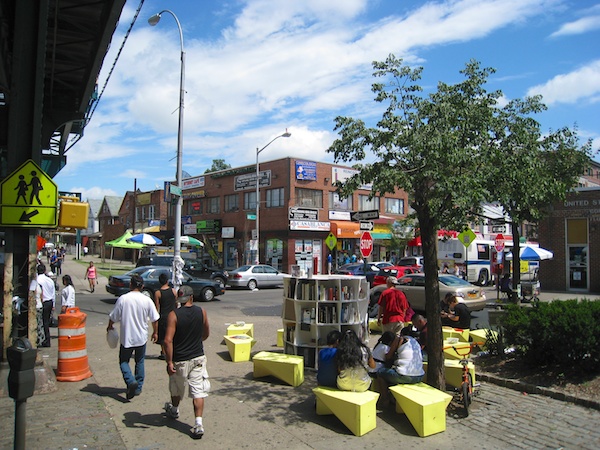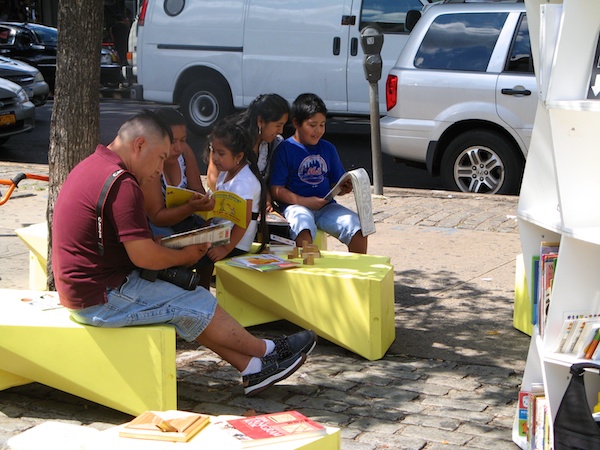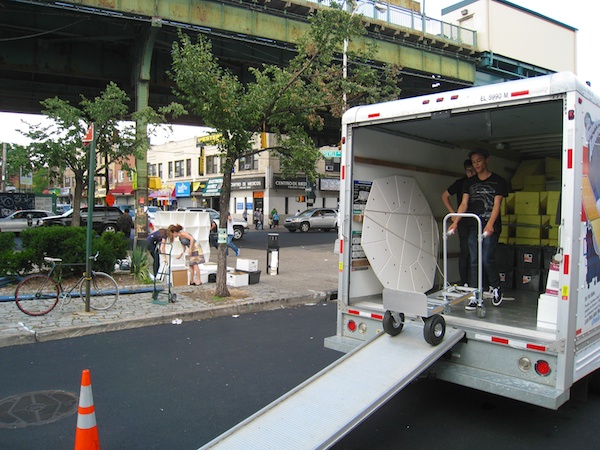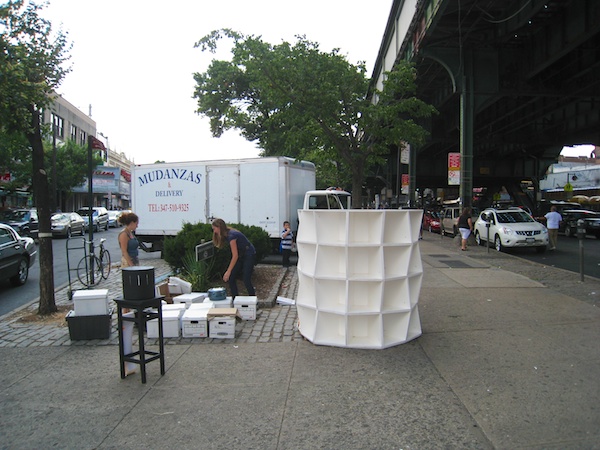 (Need even more photos? Here's a beauty of the Uni on Instagram via Trust Art.)