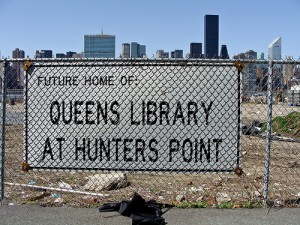 On Saturday 9/22, we'll help the Queens Library and a local Friends group announce a new library branch coming to Hunters Point, Long Island City.
Hunters Point is an emerging neighborhood eager for places to gather around books and learning. We'll set up the Uni at Gantry State Park (Center Boulevard and 48th Avenue) right near the site of a future library branch that will have a view of the UN across the river. We'll be there from 10am – 3pm, providing a taste of what's to come.
See you on the East River!
---