On a breezy Saturday (4/13/13), the Uni deployed to the Rockaways in Queens, an area still recovering from Sandy. We set up a the reading room alongside the MoMA PS1 VW Dome as part of an afternoon coordinated by the Queens Museum of Art. This was our first outing of the season, and we were pushing the weather envelope and trying to create a warm spring day by force of will. And lo, the intrepid residents of the Rockaways were of the same mind—they came out, gathered with us, read books, even as a crew was demolishing the remnants of the boardwalk across the street. Thanks to all who came, and to Uni volunteers Leigh, Emily, Pascale, and Malcolm who made it happen.
There will be many sunny days to come in the Rockaways, and the Uni hopes to return soon. We're thinking about how the Uni could be deployed on sand…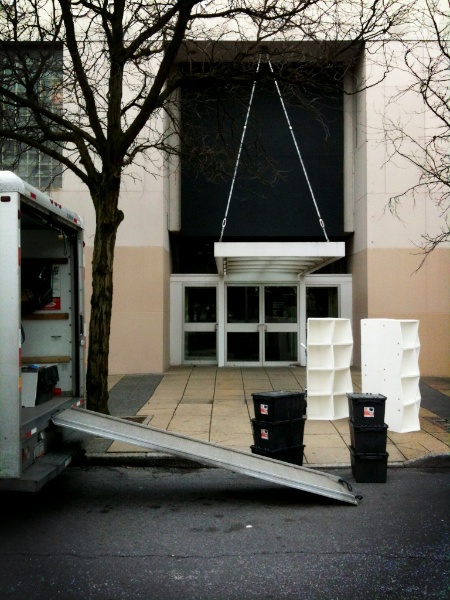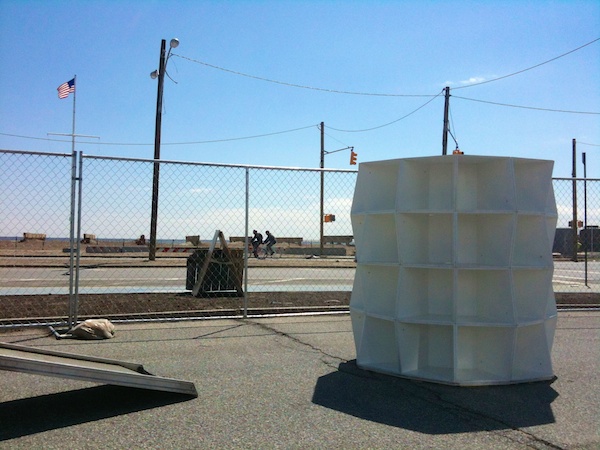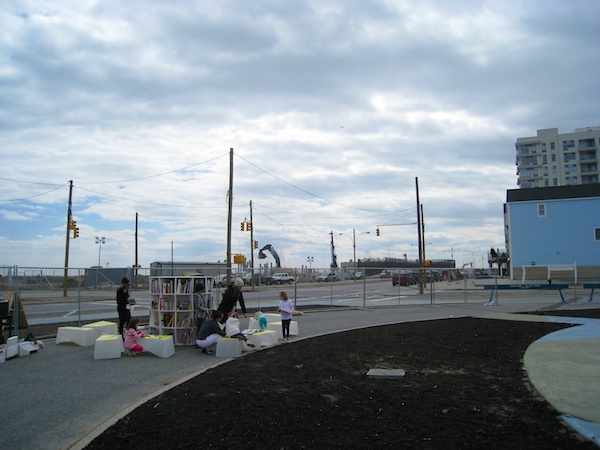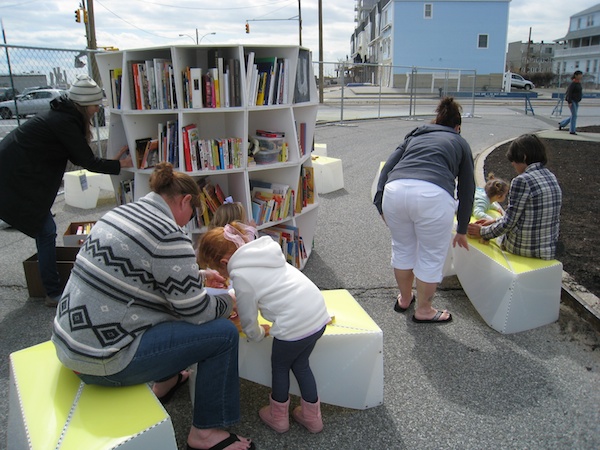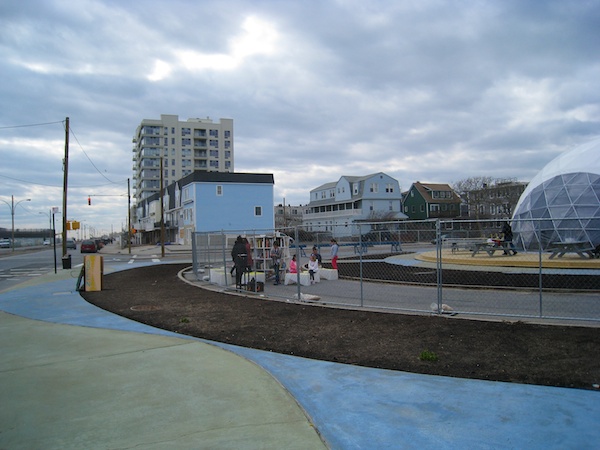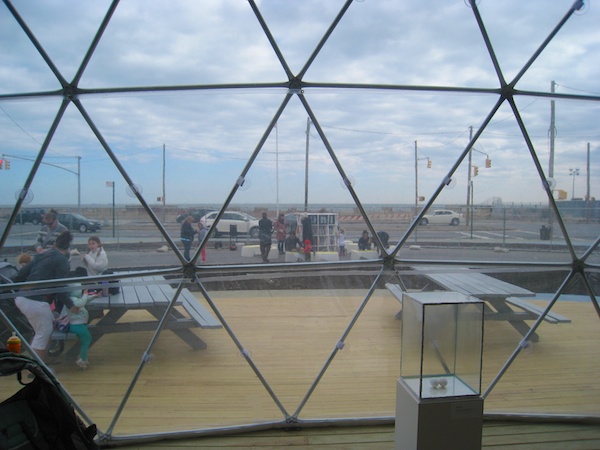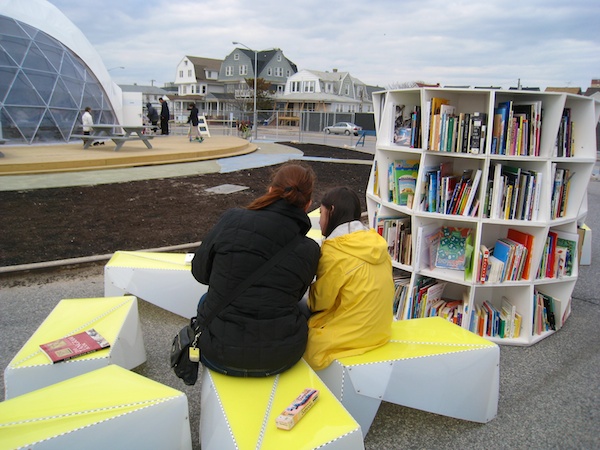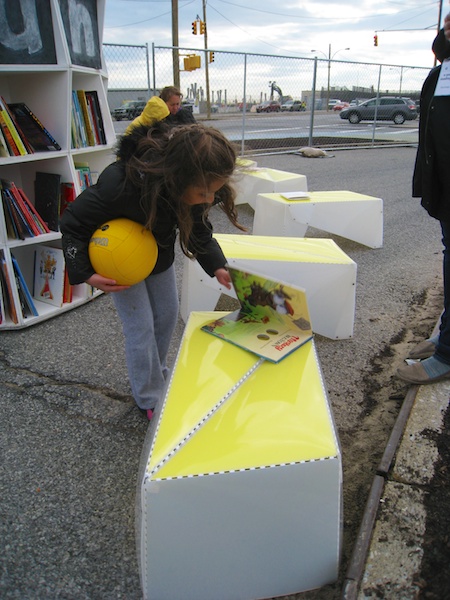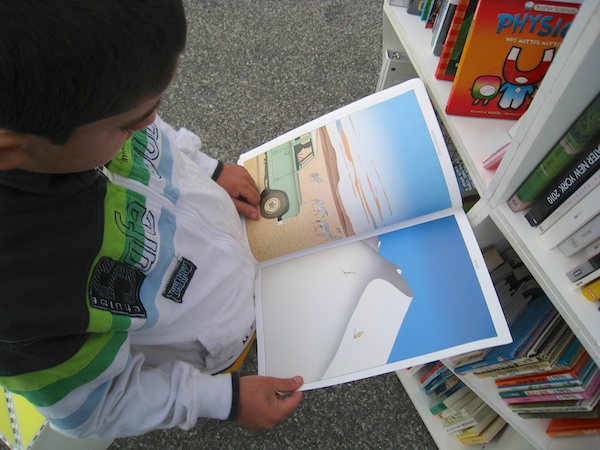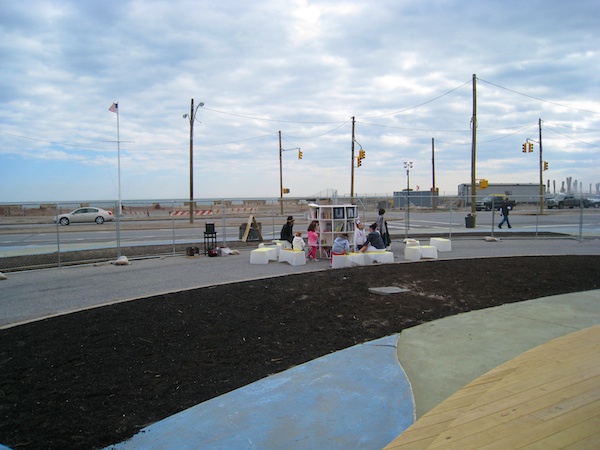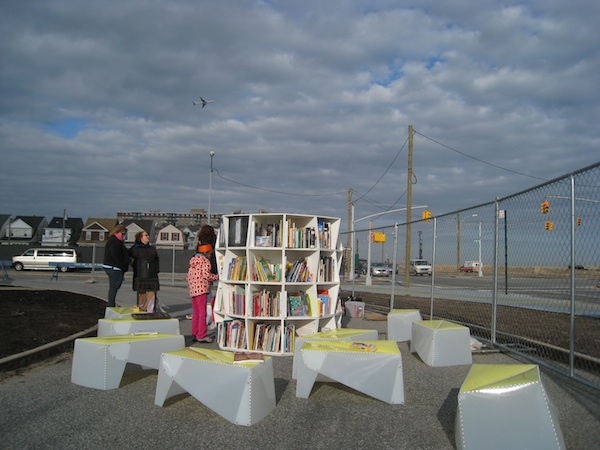 Here's a time-lapse of our strike at the end of the day, interrupted first by a little girl named Josephine and then by a member of the clean-up crew who picked up our camera to take it to lost and found!