Today, a little Uni took a big step, venturing by boat to an island in the middle of New York Harbor. I'm pleased (and just a little relieved) to announce that the installation of a Uni on Governors Island is complete. Below are the photos.
Thanks to Richard Reyes-Gavilan, Chief Librarian, Brooklyn Public Library, with whom we've worked since 2011 on adventures like this. The outdoor reading room on Governors Island will operate through a remarkable partnership between all three of New York City's library systems—The Brooklyn Public Library, New York Public Library, and Queens Library. We couldn't be happier to be helping this happen in New York.
Last year, Governors Island, a stunning island park and cultural destination just 800 yards from Manhattan, welcomed over 345,000 visitors. This year, even more are expected, and we think they're going to love the Uni.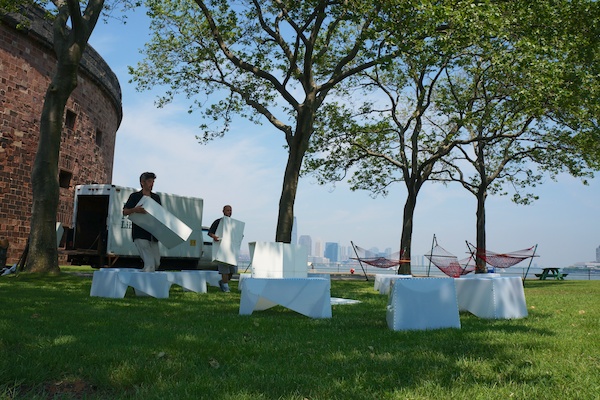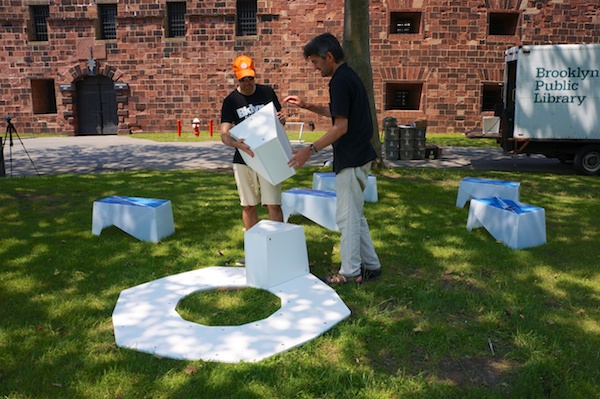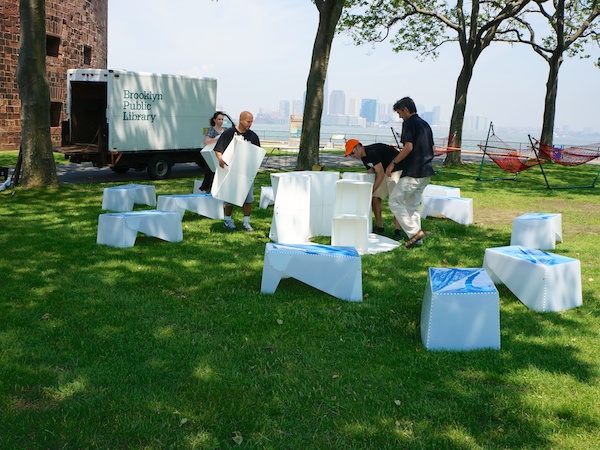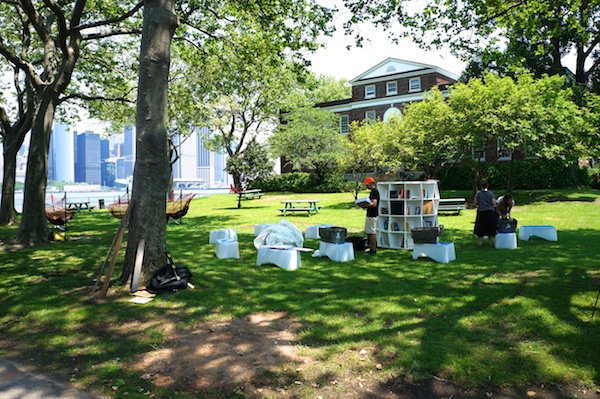 More photos of this Uni being fabricated and delivered here.