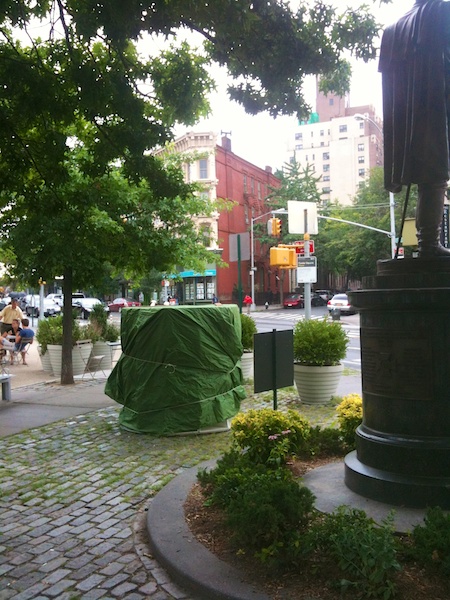 On July 12, the Uni landed at Fowler Square Plaza to support a recently pedestrianized plaza and join "FAB Fridays," a series of events organized by the Fulton Area Business Alliance (FAB).
With a forecast of rain, we went into weather mode, deploying under tarps with one eye on the radar. Here's our attitude about activating spaces like Fowler Square: better to get wet trying than to leave space empty. Phillip Kellogg of FAB shared that view, and he was a terrific host and partner.
When the hard rain finally came, the Uni was already loading out, but the evening entertainment was just loading in. The result was beautiful: the band decided to perform a cappella under umbrellas to a crowd that loved the effort.
Thanks to Uni volunteer Will Brockett, Uni installer Peter Zweifel, and all FAB staff. Photos below.