On July 17, the Uni went to Jamaica, Queens, to create an open-air reading room at a new play street hosted by Dunton Block and Civic Association. Jamaica and nine other deployments are funded in part by Transportation Alternatives as we collaborate to support emerging play streets across the city. The Uni Project also launched a new prototype that will be at the heart of our strategy going forward: a Uni Cart that transports like a rock stage case and unfolds into a sculptural book shelf. Patent pending.
Thanks to Transportation Alternatives, HY Architecture, Sharon Smith of Dunton Block and Civic Association, and Uni librarian Emily Jacobson.
Finally, a new chess rule was implemented today: chess players may elect to freeze the board for up to 30 minutes to allow breaks for basketball and jumprope sessions. New York, we are getting in shape, physically and mentally.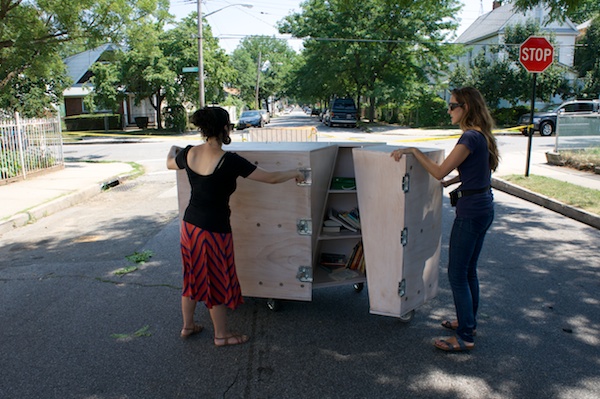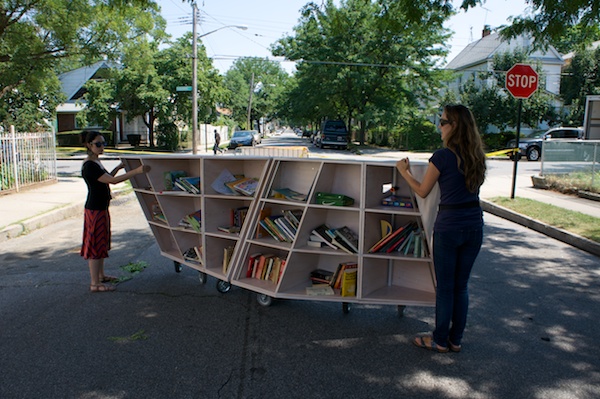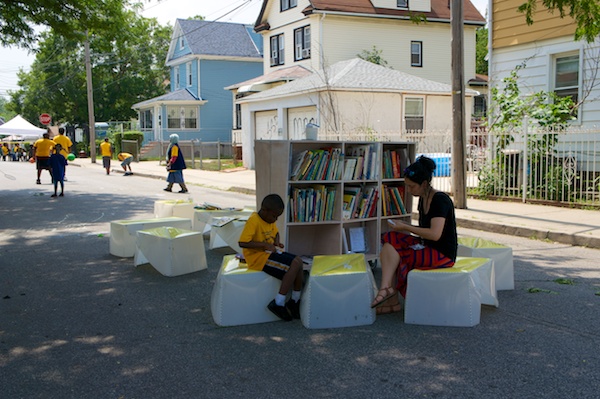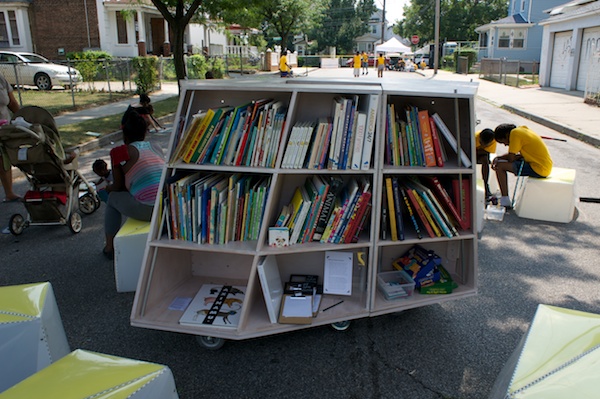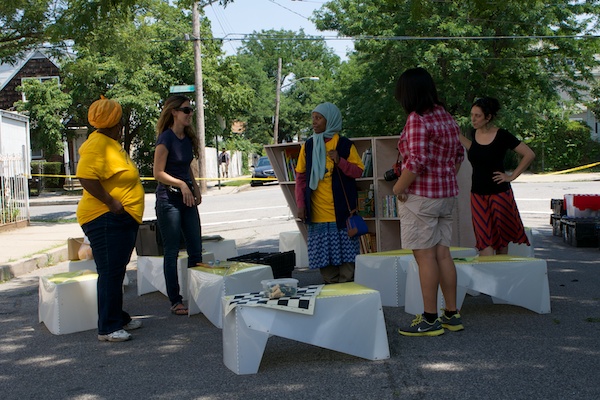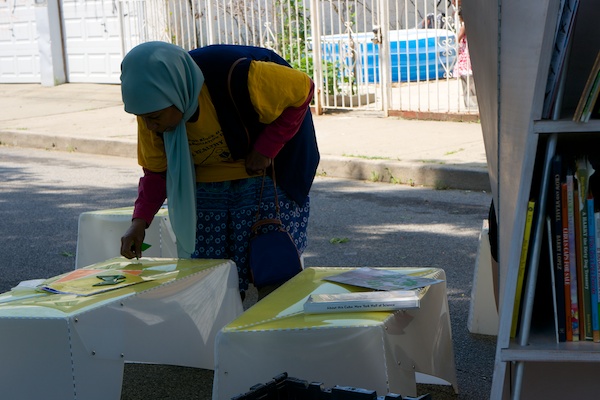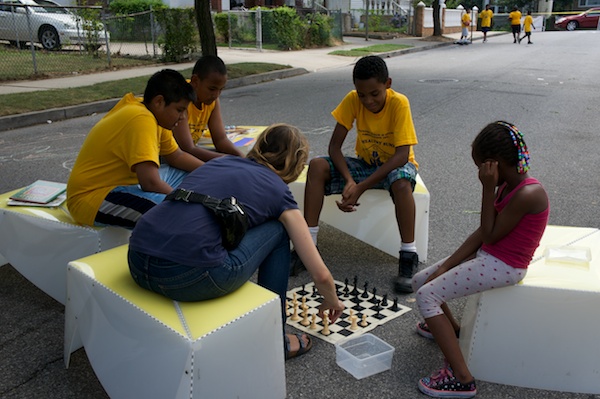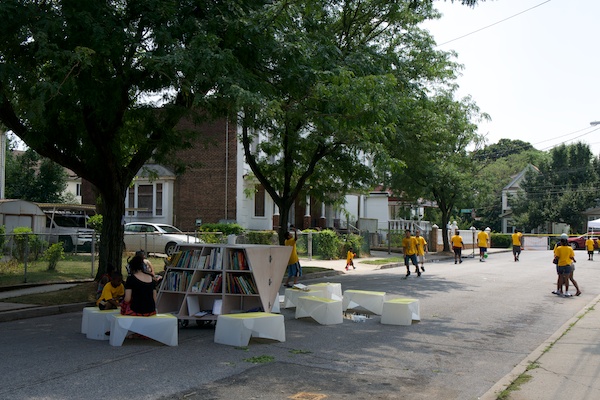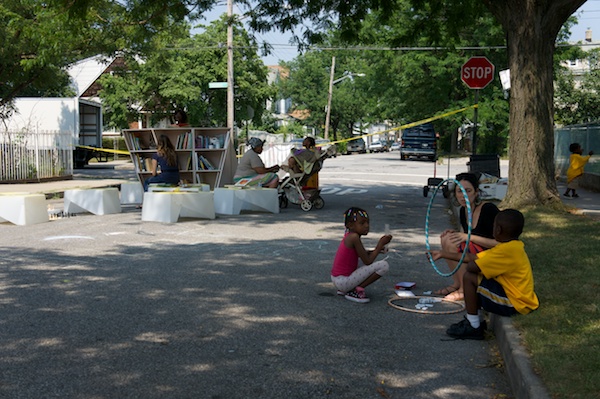 (Note: this post was published on August 22, 2013 and backdated to July 18, 2013.)