The Play Street run by the Kingsbridge Heights Community Center is perched on a hill, in the heart of the neighborhood, in front of the familiar red doors of the community center. KHCC has woven together a mix—a Grow NYC Youth market, exercise, dance, yoga, lunch—to create a safe, healthy, positive place to gather. Today, we added reading.
KHCC Director of Youth Services Sadie Mahoney noted that, for the first time, moms with toddlers stayed for the afternoon, sitting in the reading room. Another staff member told me, "the Uni doesn't just complement the play street, it elevates it!"
Today's deployment was funded in part by Transportation Alternatives—we're working together to support play streets across the city. Thanks also to Kingsbridge's Jane Folloro.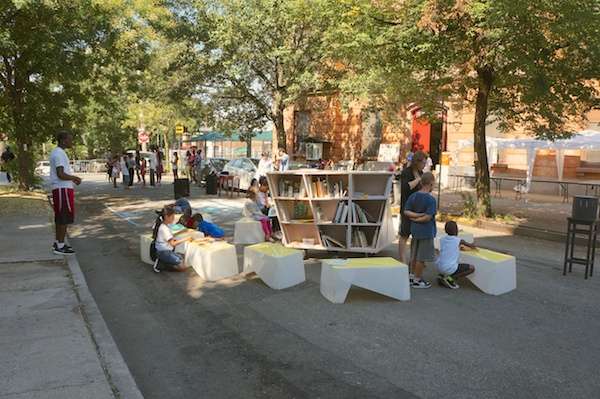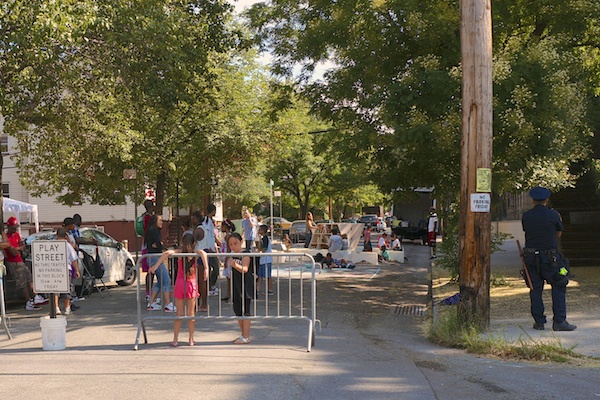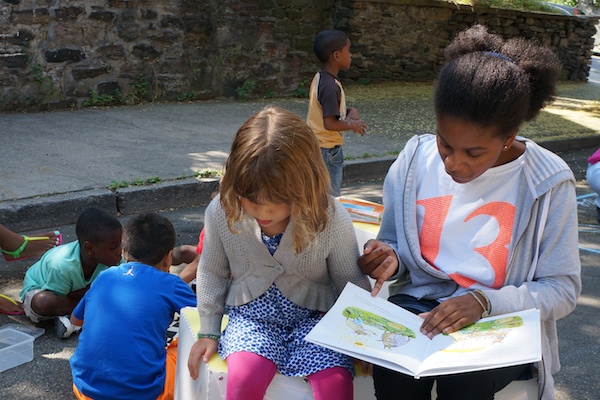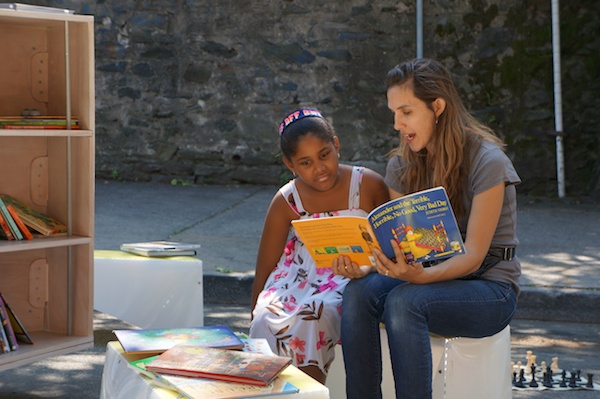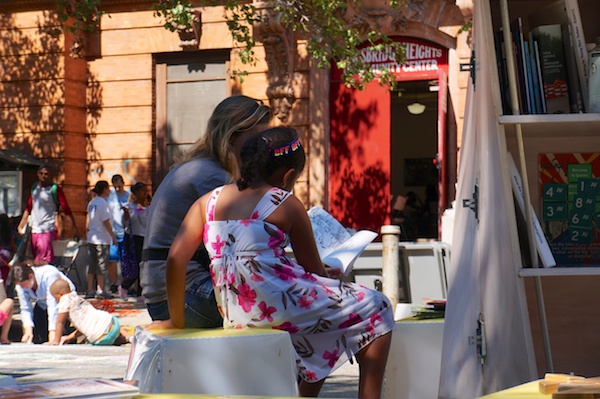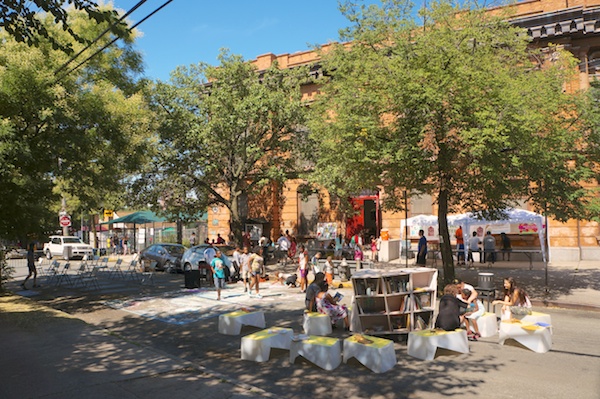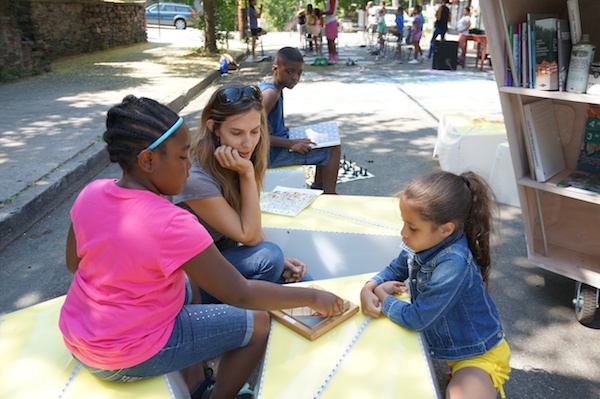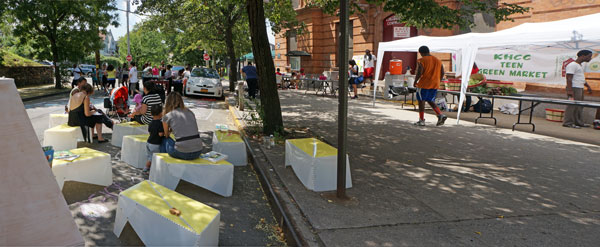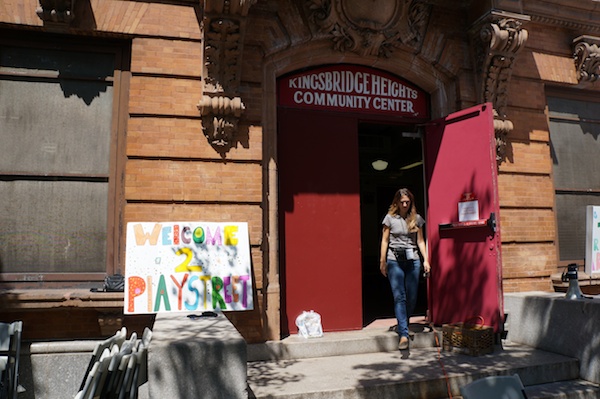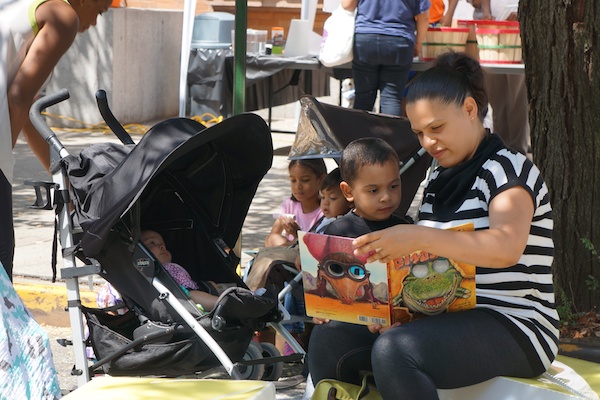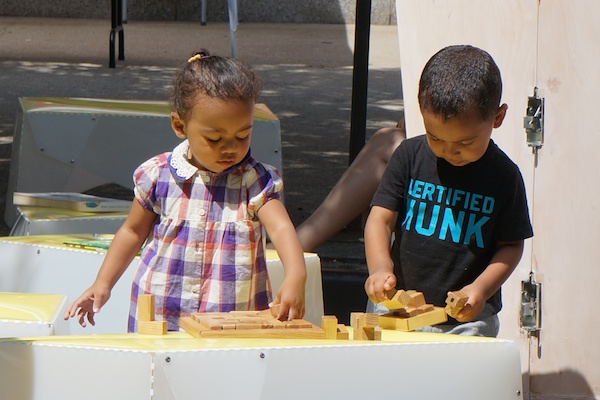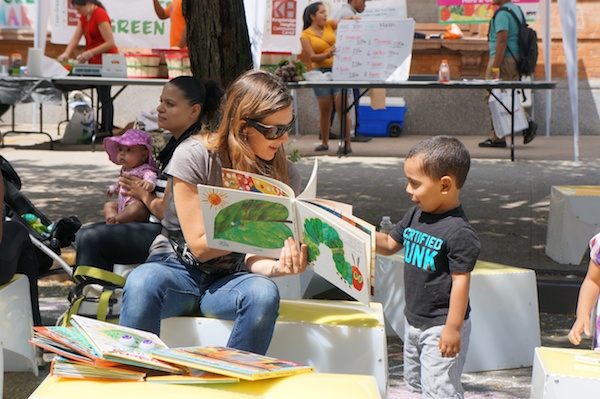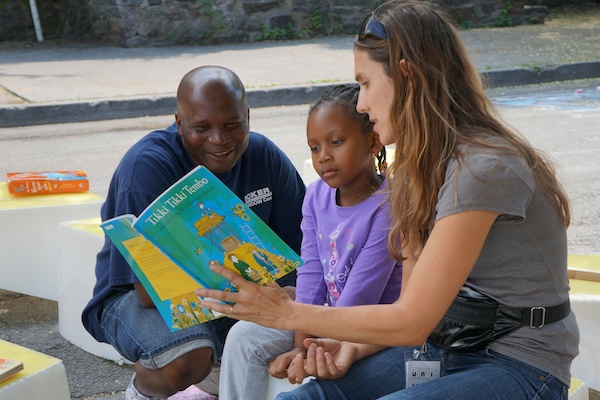 Here are a few video panoramas showing how Kingsbridge Heights does it: close off a street and replace cars with opportunities for exercise, art, reading, and a farmers market. Give people a chance to gather and improve themselves. Efforts like this are transforming neighborhoods of NYC.
(Note: this post was published on Sep 24, 2013 and backdated to Aug 17, 2013.)