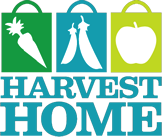 This summer we're starting to develop a circuit through NYC neighborhoods so our pop-up reading room can begin to have a deeper impact. We're relying on partnerships with organizations like second time to West Harlem with Harvest Home. Thanks to Harvest Home's Play Streets Coordinator Roslyn Guzman and Executive Director Maritza Wellington Owens!
Our volunteer librarian, Katherine Plater, noted something we've seen across the city—while you're reading to kids, they'll look up and say what's on their mind. NYC kids talk about funny things, like a good joke from school. But they also talk about serious things, like missing dad who arrives home from work after bed time, or about being hungry.
In the Uni reading room, we read stories to kids, but we've also learned to leave room for kids to tell theirs.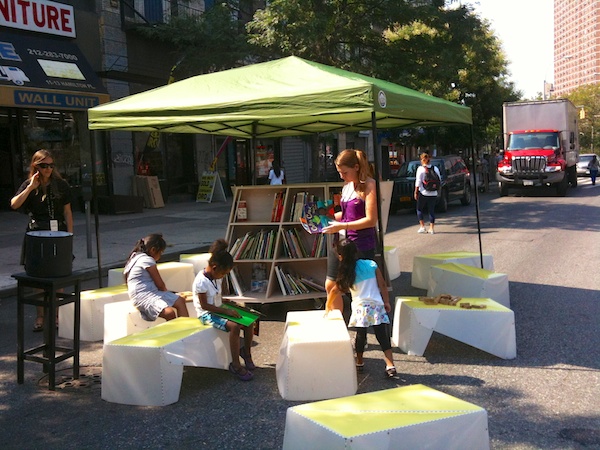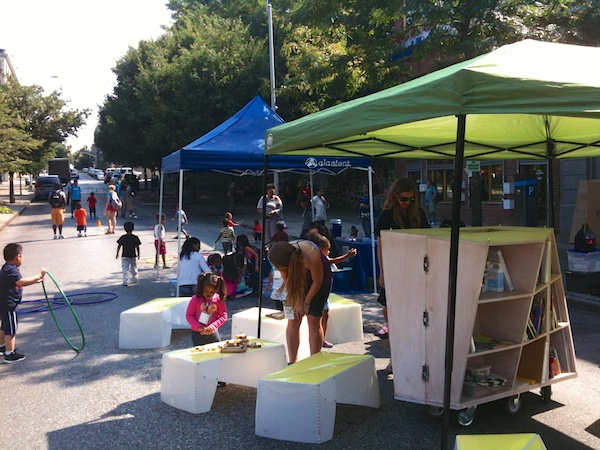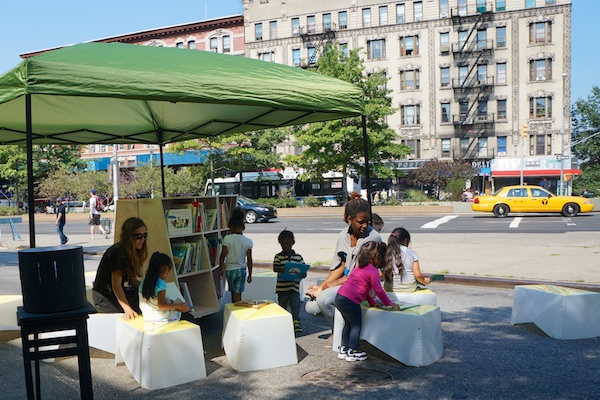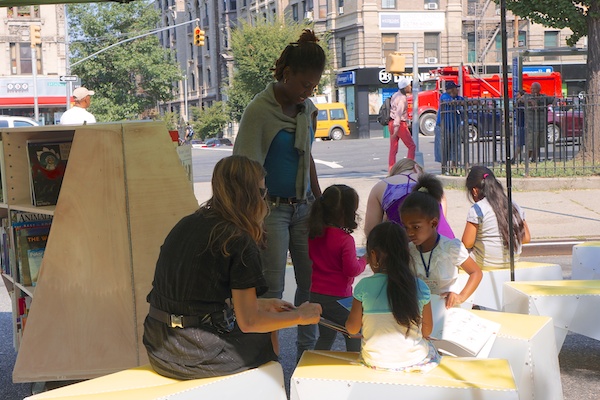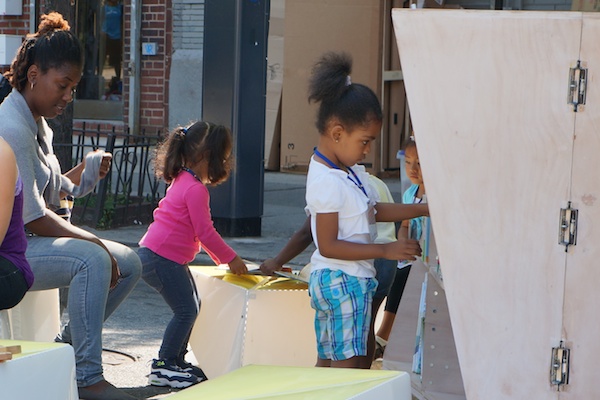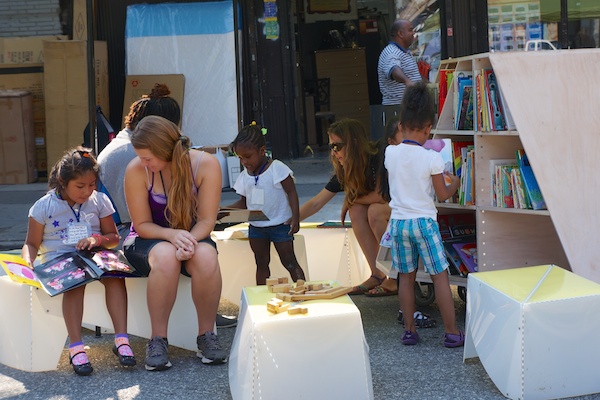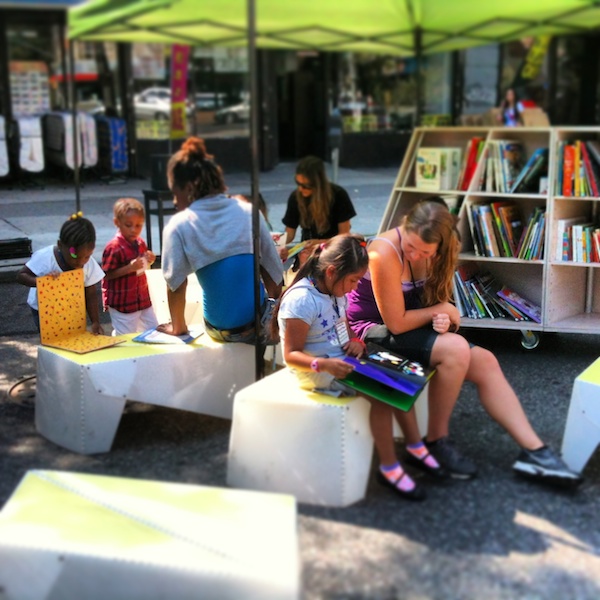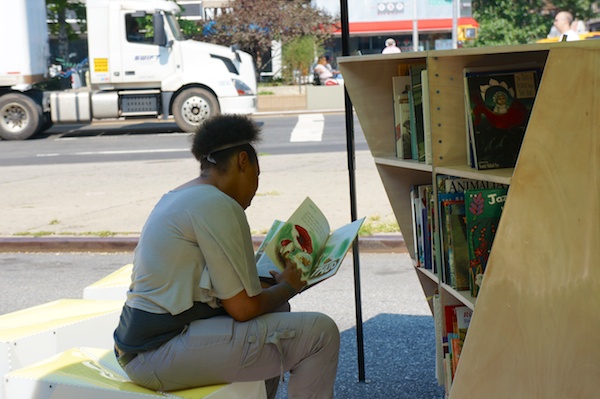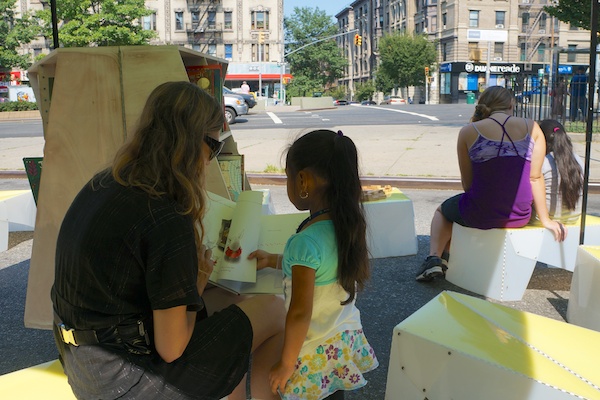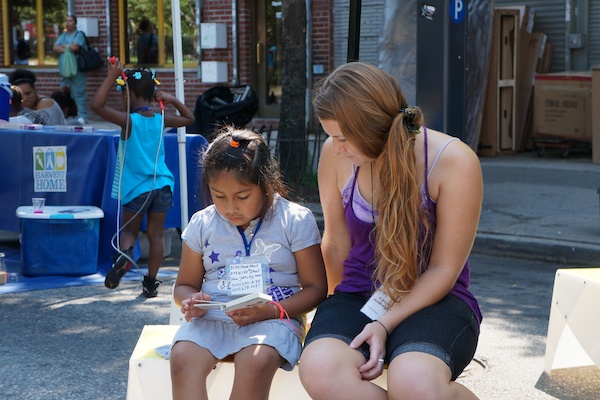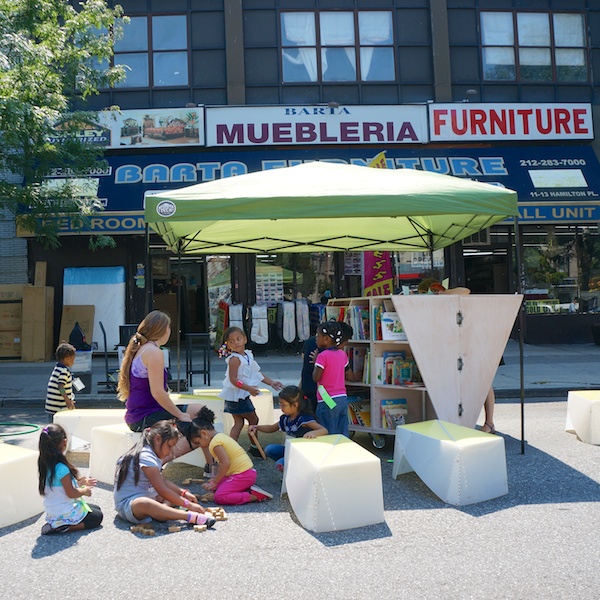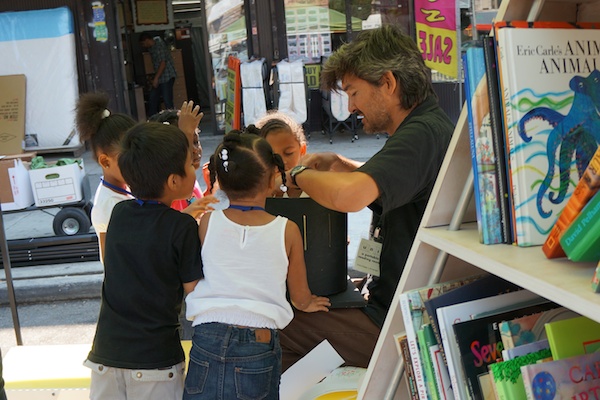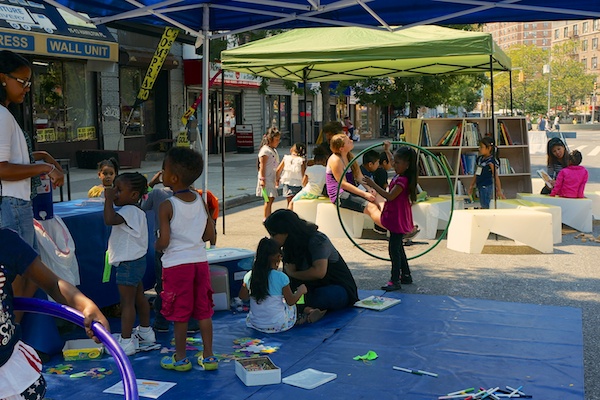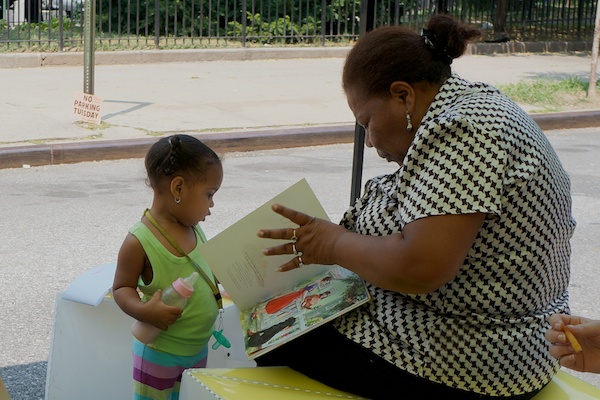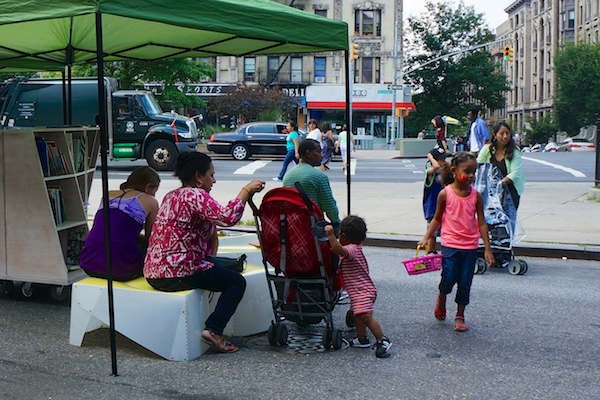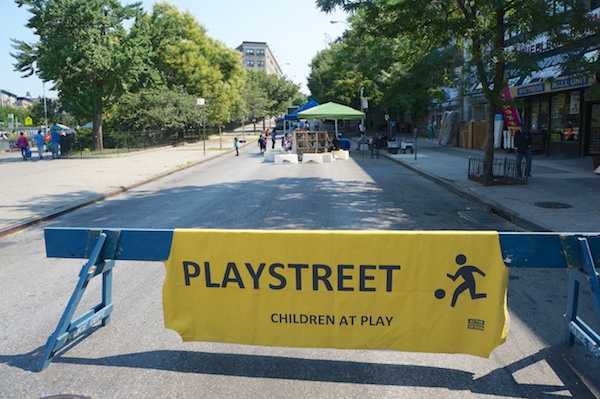 (Note: this post was published on Sep 24, 2013 and backdated to Aug 22, 2013.)