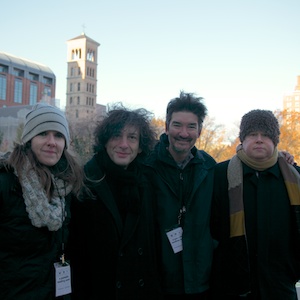 This morning, The Uni Project teamed up with some wonderful friends of ours, Daniel Handler, Neil Gaiman, and the folks at National Book Foundation, to try to give New Yorkers…hypothermia!
Below are photos from our coldest reading room yet. In fact, it was simply too cold to create the reading room we all envisioned for Washington Square Park: a browsable selection of National Book Award finalists. Instead, it was decided (wisely) that Daniel and Neil would have a friendly competition to see who could give away those same books to the public, allowing everyone to go inside and feel their extremities again.
In 2013, the National Book Foundation gave the Uni Project an Innovations in Reading Award, and we're looking forward to creating more reading rooms together, like this one in May. Thanks to Neil, a road warrior who always appears backstage when I'm with The Magnetic Fields, which makes my day. Thanks to Daniel and Lisa Brown for their support of the Uni Project over the years—Daniel not only shows up backstage, he leaps on it with his accordion. Thanks to everyone at National Book Foundation for a fun partnership. Here's a look at a Uni reading room in this same park in springtime!
Watch Daniel host the Book Awards tonight, with Neil presenting an award to Ursula K. LeGuin. Go see them together at BAM on February 17.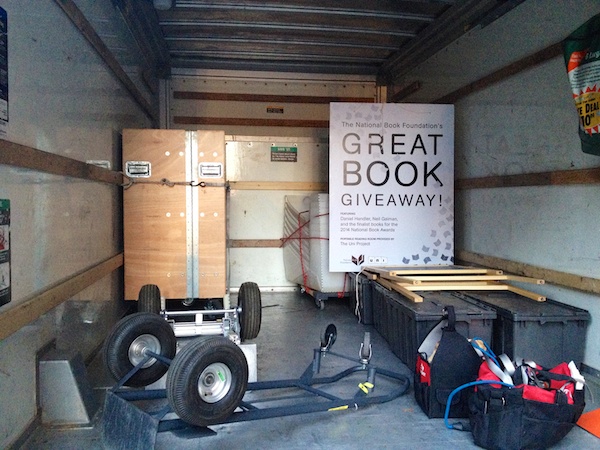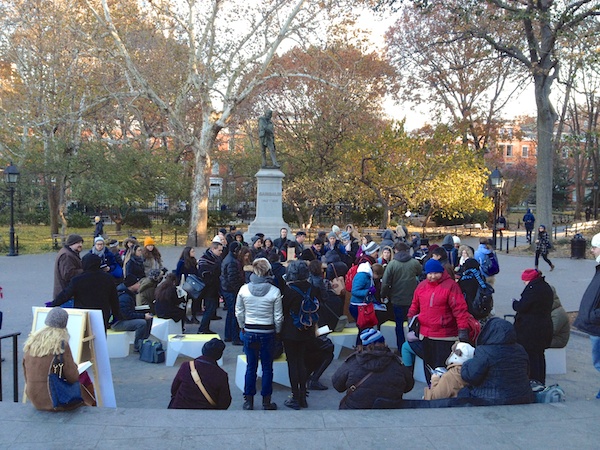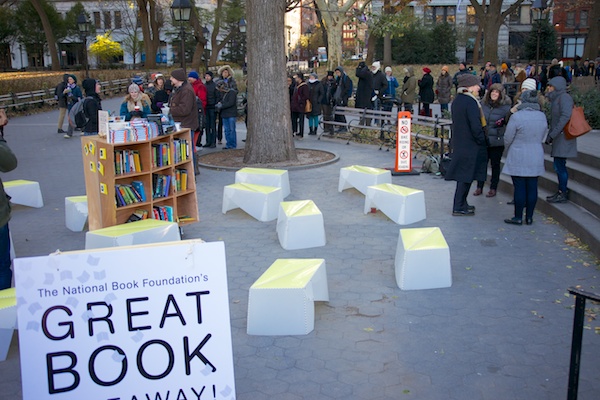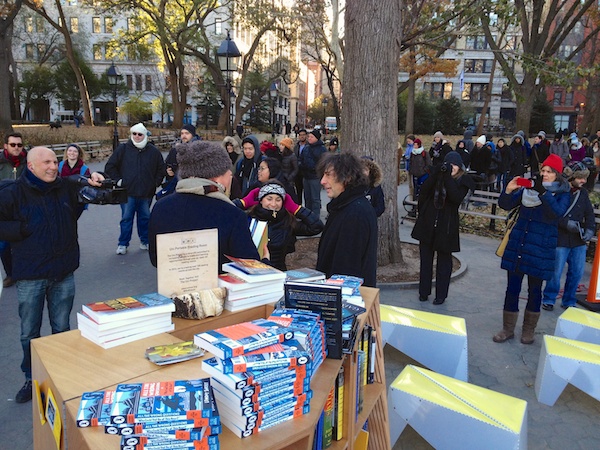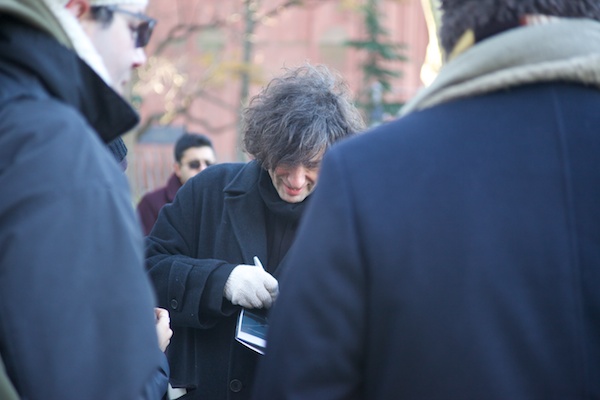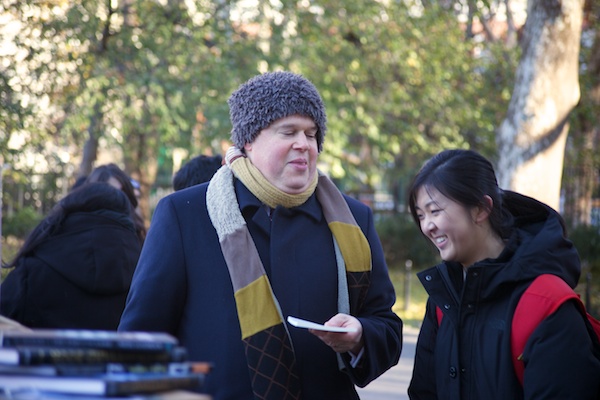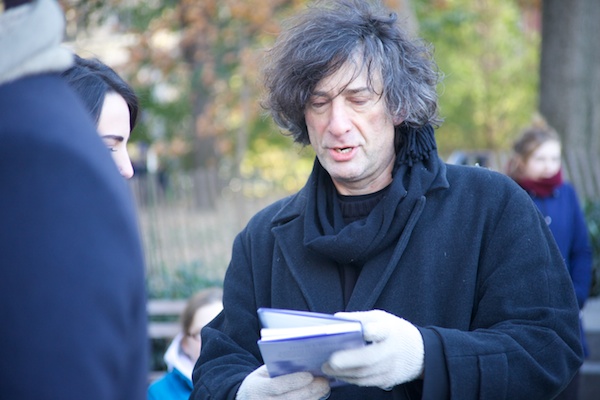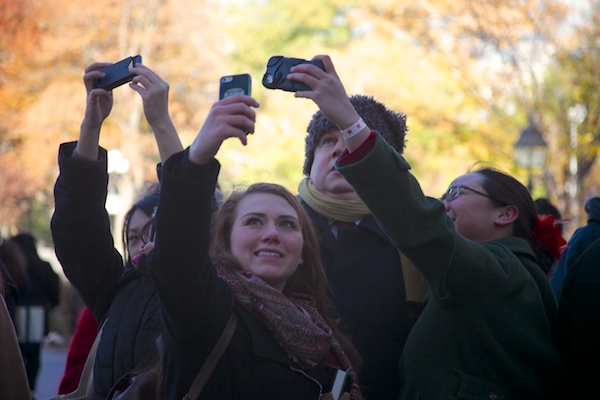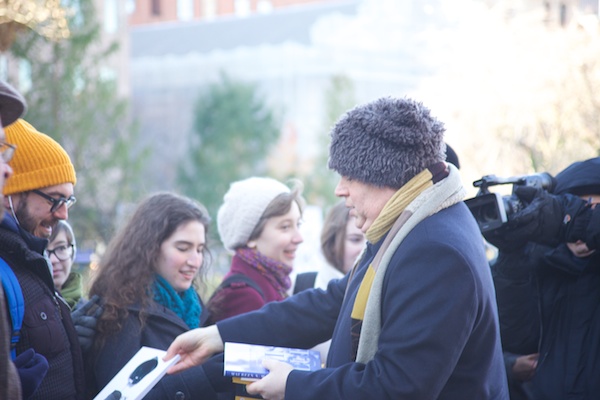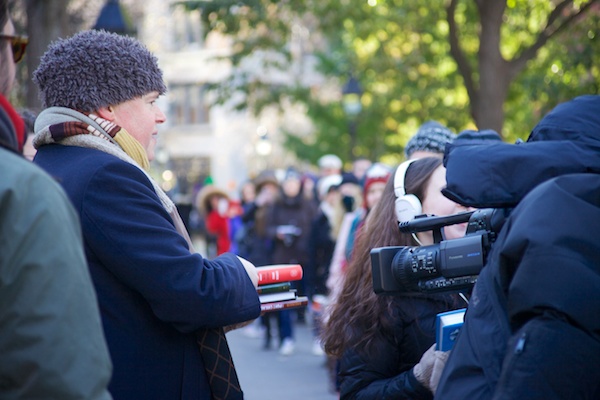 More photos of the event posted at Publishers Weekly here.