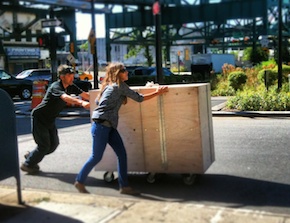 At the end of each year, Leslie and I reach out and ask people to make a donation to our nonprofit, The Uni Project. I hope you'll join us this December—we've got exciting plans for 2015, and I'd love to see your name on our "donor wall" as it travels across New York City.
We're growing fast but keeping it personal. I'm proud of the way we respect our donors by spending carefully, maximizing impact, and doing it with love. I wouldn't ask for anyone's money otherwise.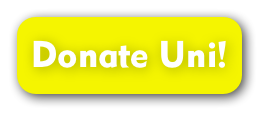 Below is a copy of Leslie's letter to our community of donors, sent recently with our annual Postcards from the Uni. We would be grateful for your support at any level. Lots of small donations sends a beautiful message—that we're in this together.
Sam
---
Dear Friends of the Uni,
When I'm out on the street, helping run our pop-up reading rooms, I've started writing down what kids say about reading. They say other kids "probably think reading is boring." They tell me their library branch is run-down. They tell me adults pressure them to "read, like, every five minutes," in order to "get a job." Free time is for "playing video games" or "watching TV." There is a devastating consistency to these comments—reading is an unpleasant option.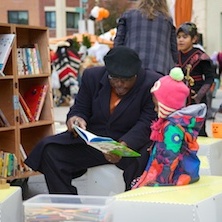 But these kids also tell me that they love reading at the Uni, hanging out together. Their faces light up at the sight of our cart. The Uni is striking to see, different from so much of what they see around them. After a bit, kids begin to open up about their interests, challenging me to find a good book that shows I take them seriously. Parents stop by and tell me how much they value education and want their kids to feel the same way. People linger with us, soaking it in. By the end of the day, we've done something simple but powerful: let people feel good about reading, themselves, their neighborhood, and their city.
This work is not exactly what I expected to be doing at my age. It involves trucks, sweating, and standing around on other people's turf. But something special does happen when you take reading out from behind walls and put it in the center of a neighborhood. It makes me want to be there every time, to see the transformation.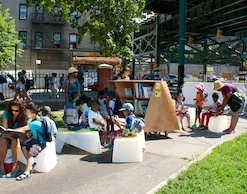 I believe kids—and the rest of us, too—need good and different experiences with reading and learning. That's why we're growing this organization, training new staff, and helping other cities copy our model. And that's why Sam is developing new ideas that will let people experience drawing, writing, and solving math puzzles, in the very same way we've let them experience reading. We see tremendous potential in what we're calling pop-up learning.
Your support makes the Uni Project possible. Let's see how far this can go. Sam and I would be grateful for your support in any form, at any level.
Sincerely,

Leslie Davol