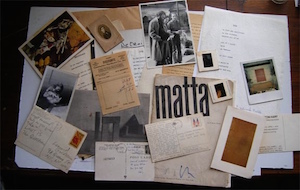 The Uni Project is partnering with SoHo native Yukie Ohta to create the first roving neighborhood history museum for NYC. Today starts a monthlong Kickstarter campaign by Yukie to launch the effort.
Yukie is founder of the SoHo Memory Project, an archive and blog, and she is driven to share the neighborhood's history right where people gather, on the busy, retail-oriented streets of today's SoHo. That concept resonates deeply with us, and we'll help Yukie mount the exhibition in a custom Uni cart that will roam the neighborhood. "The result will be a portable historical society that can navigate the bustling urban environment of today's SoHo, showing a glimpse of its past," she explains. "Knowing the story of our neighborhood will enrich the experiences of SoHo residents and visitors alike and will influence how they interact with the people, streets, and ideas of SoHo."
The exhibition will chronicle the evolution of the area from rural farmland to high-end retail, charting its development and placing current day SoHo in the context of New York City's history. Displays will include objects, ephemera, photographs, sound, and video, as well as artwork from SoHo artists. There will also be 3D printed miniatures, comic books, LP record jackets, family photo albums, a smelling station (!), and even Viewmaster viewers.
Over the next few months, keep an eye right here as we announce several new projects that expand what we offer on streets of New York City. Reading, learning, and creativity can be a part of what we encounter at street-level. We're making it happen.