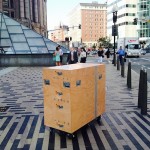 New York is the home of the Uni Project, but Boston is in our DNA, and we stay connected. Here are a few Uni things going on up north.
Making it in Boston
The Uni Project sends our award-winning portable infrastructure all over the world, and much of that effort originates in Boston. Uni READ and DRAW kits for public space are based on original designs made for the Uni Project by our longtime design partners, Höweler + Yoon Architecture. Bill Bancroft brings the pieces to life in his shop in Essex MA. This year, we've shipped as far as Calgary and Australia, and plenty of US cities as well. By year's end, Bill and I will have packed off a total of 25 Uni kits to other places. When something works, share it.
Uni DRAW on Greenway in 2016!
When our friends at the Rose Fitzgerald Kennedy Greenway Conservancy called to ask if Boston could deploy a Uni DRAW, we jumped on it. Bill built them a special DRAW cart with drawing boards and inserts. We rounded up a beautiful donation of art materials from our supporter Blick Art Materials, and we shared artist prompts to get them started.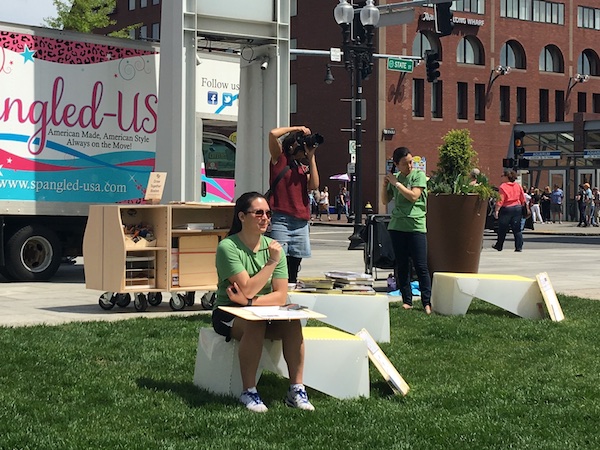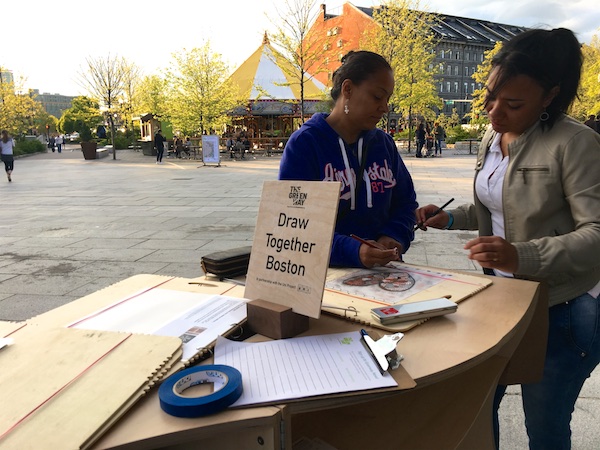 Uni READ keeps rolling on Greenway
In 2014, the Uni Project was a winner of Boston's Public Space Invitational, and we built a portable reading room that launched on the Greenway with Mayor Walsh. Our partner the Greenway Conservancy has kept the Uni READ cart rolling strong into a third season.
Stay tuned Boston and keep in touch. Leslie and I are already working on some interesting ideas for 2017.