Here's a copy of our quarterly email newsletter (subscribe) that hit inboxes today:[hr]


Dear Friends of the Uni,
Sam here. It's my turn to write our quarterly newsletter again. Let me get right to it: I'm writing to ask for your help.
This summer, for the first time in the five-year history of the Uni Project, we must close a mid-year shortfall to keep our reading rooms open. Here's the silver lining: we've received a record number of requests from deserving New York City neighborhoods that want a way to gather around learning. So, to meet that demand, we've put together a super-efficient plan to send our fleet of award-winning carts with reading, drawing, and other learning experiences to new locations across the city. But I'm baking a cake here that's missing an ingredient: extra funding. Specifically, we need to give our drivers and program staff more hours to make this all happen.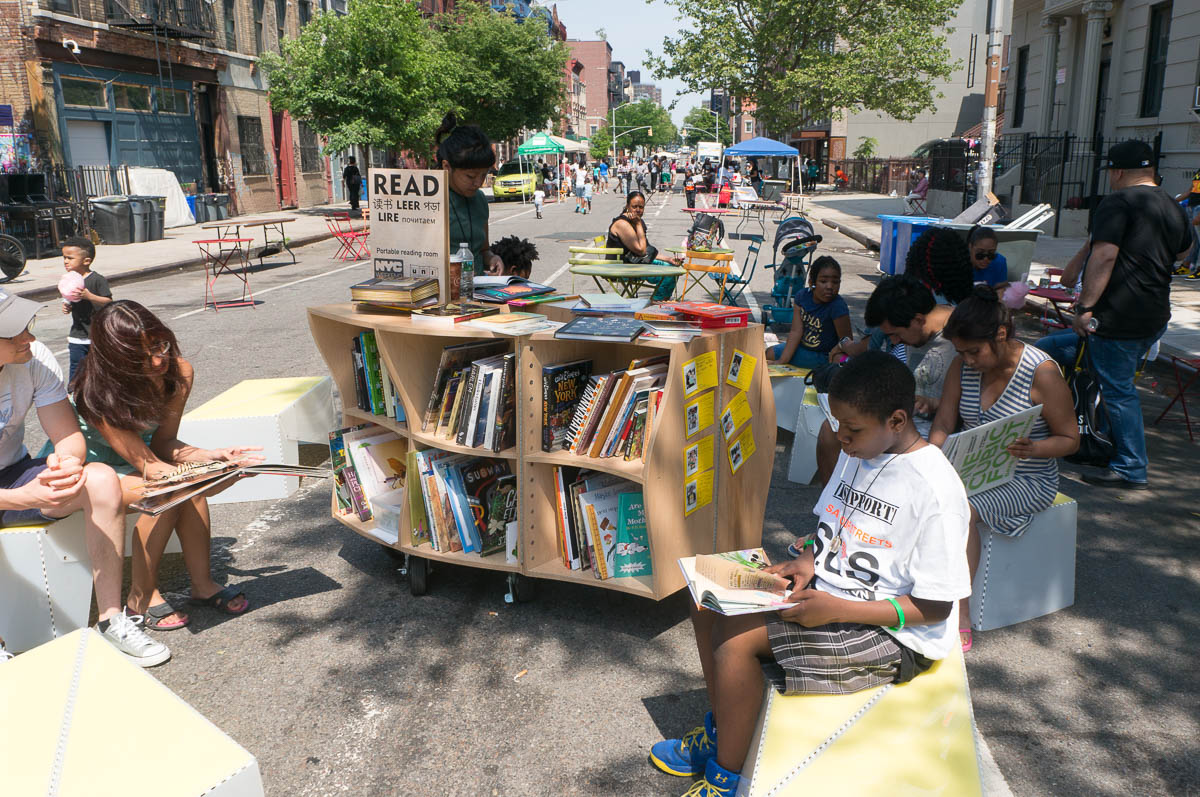 So, meet the stars on our team who are ready to fan out and manage these beautiful installations. And check out where we work (90% of our work is in low-income neighborhoods). Then, be the baking powder in my batter and make a donation.
When we make a place for learning in public space, New Yorkers of all ages can gather around something meaningful, right on the street. They walk away feeling good about themselves, their community, and the city. Those feelings are more than just nice—they are what keep New Yorkers bound together, getting along, and moving ahead. In that way, I guess the Uni is kind of like the subway; it's a place where we mingle and realize our common humanity. But in the Uni you aren't stuck underground reading my tiny email on your phone, so bonus right there!
More updates below—thanks for your support,


Sam (for Leslie and all of us at the Uni)
PS. Do you work for a great company that might support the Uni in NYC? Reach out to Leslie.