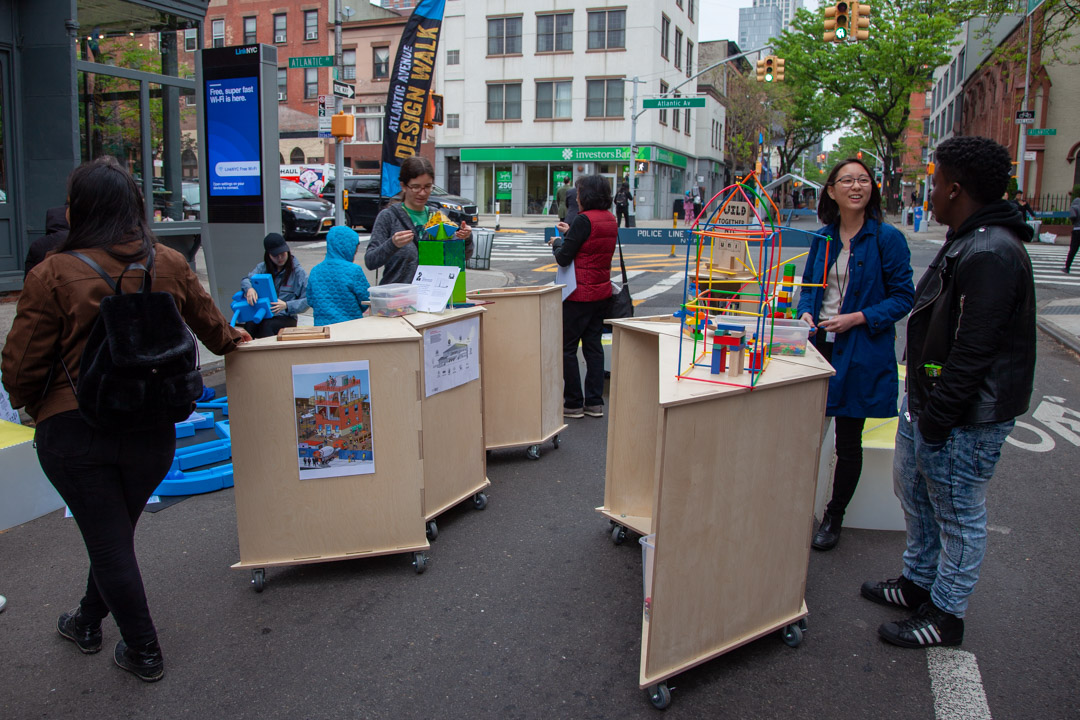 Over the past few months, we've been working on a new installation that lets New Yorkers learn about the city's architecture, engineering, and construction, while building together with LEGO, Magna-Tiles, Imagination Playground Blocks, and more. Despite some oncoming weather, on Sunday, May 13, we put our BUILD prototype on the streets during Design Walk Brooklyn and let people kick the tires!
Thanks to our host, Atlantic Ave BID, and volunteers from WSP. Thanks to the companies mentioned above and to the city's Department of Design and Construction Community Partnerships and STEAM initiatives for generously donating program materials. And finally, thanks to our friends and collaborators in New Orleans over the years, PlayBuild NOLA, for advice and inspiration, and to Bill Bancroft, our design and fabrication partner for this prototype. More deployments of BUILD coming soon.
You can download these images here.