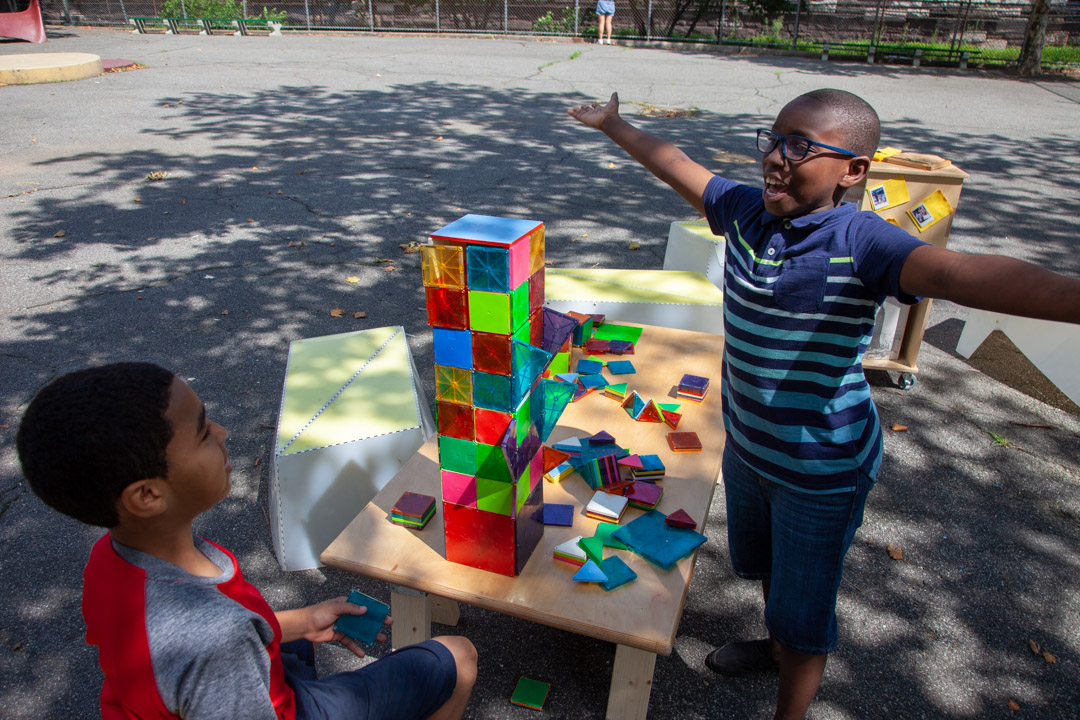 Today, the Uni Project wrapped up a month-long series at NYC Play Streets. Over the past four weeks, we brought our program BUILD NYC to play streets at Butler and Forest Houses (NYCHA), hosted by the Police Athletic League (PAL). Made possible in part with funding from the Building Healthy Communities/Mayor's Action Plan for Neighborhood Safety through the Mayor's Office of Criminal Justice.
More photos coming soon from a busy month, but here are the closing minutes of the 2018 PAL Playstreets. We stayed open for a few extra minutes to accommodate two builders who wanted to beat their record of a 14-story Magna-Tile tower. See you next summer in the Bronx.
You can download these images here.