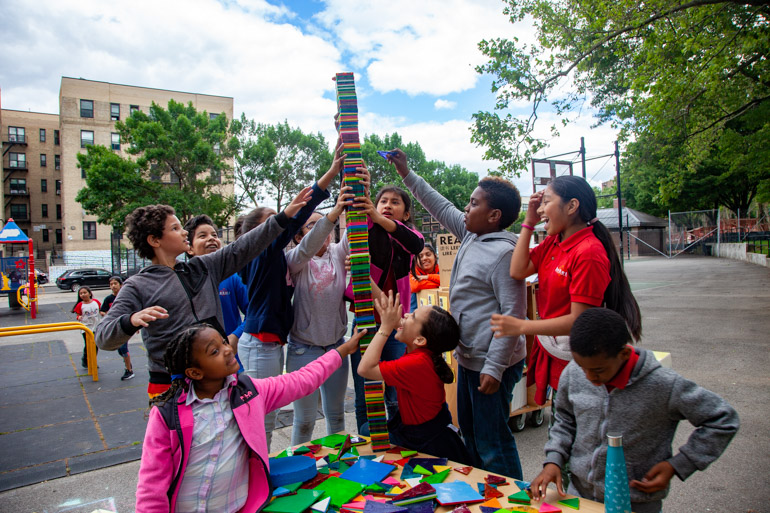 Dear Friends,
A quick update about what we've been working on, and a thought about where we work—public space.
In New York City, public space is often a way to get from point A to point B. Sidewalk means: keep walking, there's someone right behind you here. And it works. We're ushered along a human jet stream to our destination.
But public space itself can also be a destination—a place we want to be—and there are some serious benefits to that. Parks, plazas, and even a patch of unused sidewalk can be a place to encounter something unexpected, stop, be intrigued, do something different, together.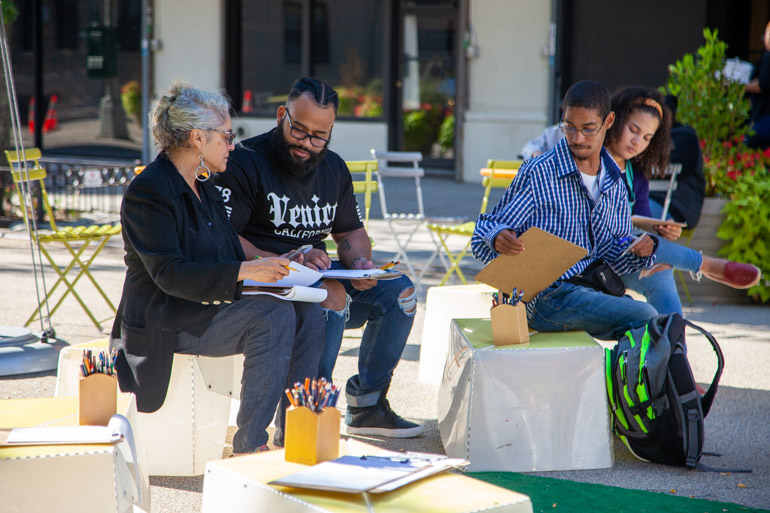 Our role, as we see it, is to put those opportunities out there. Over the years, tens of thousands of curious New Yorkers have paused to read, draw, build, and explore with us, and with each other, in public space.
Scroll down to see highlights from 2019 and goals for 2020. In 2019, we provided our signature pop-up programs 152 times in the city (the most ever), adding new locations like Times Square, while still serving New Yorkers in underserved, low-income areas of the city where the need is greatest. In 2020, our plans include an effort to dramatically increase our support for NYC play streets, a tradition that temporarily removes cars from the street so kids can play. We couldn't do this without you, and we're grateful for your support.


Leslie and Sam
Co-founders, Street Lab/Uni Project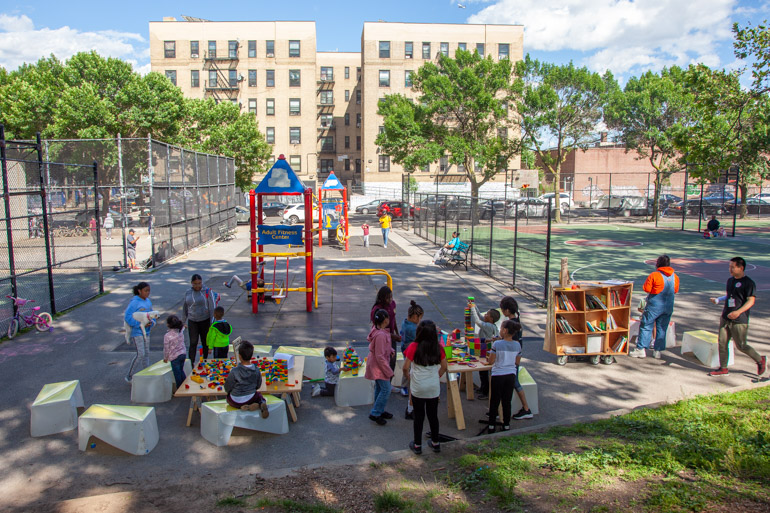 We supported emerging and recently-renovated public spaces in the Bronx including Fordham Plaza and St. Mary's Park with month-long residencies of our programs.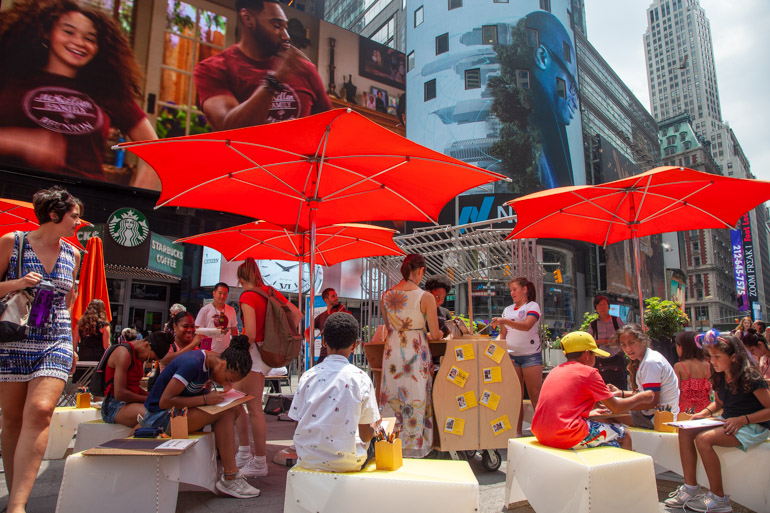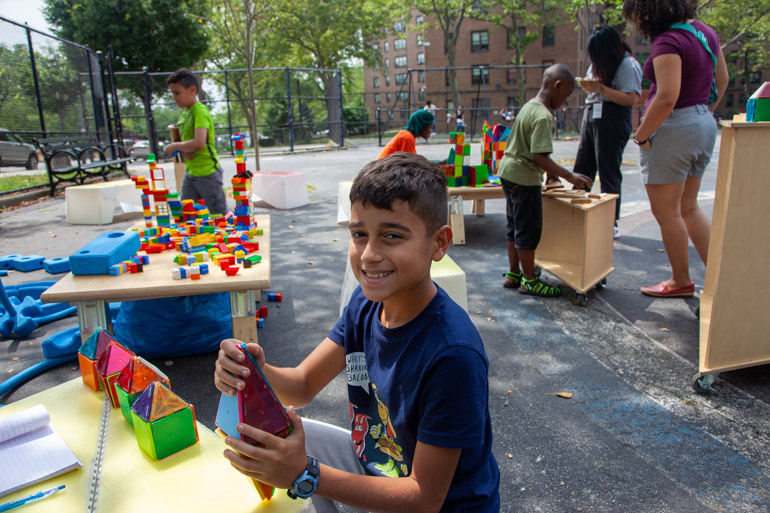 We began a new initiative to reach at-risk kids living in NYCHA public housing developments with a mix of our open-air programs, serving eight of these developments over the summer.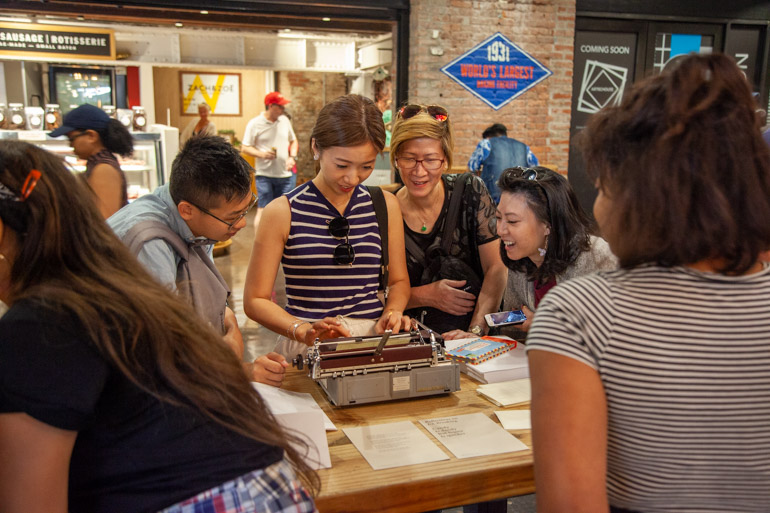 We launched WRITE NYC, a pop-up public writing room for the streets, stocked with typewriters and other materials for writing.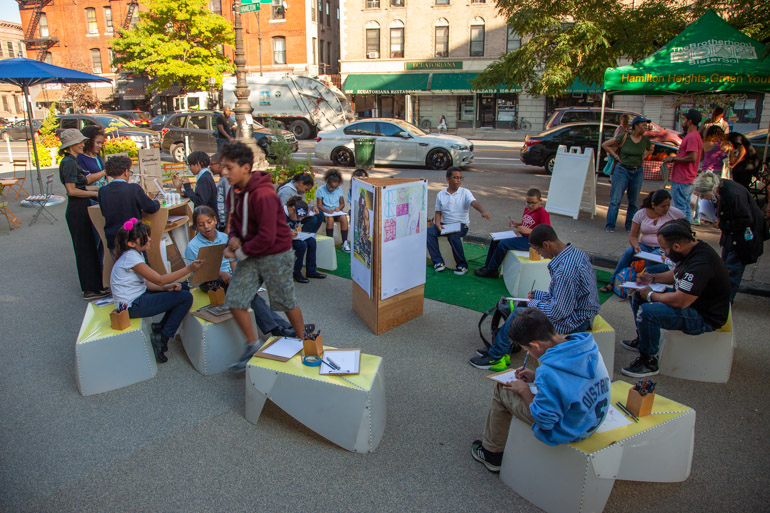 We collaborated with The Drawing Center to bring a special version of our pop-up art studio to public spaces in West Harlem.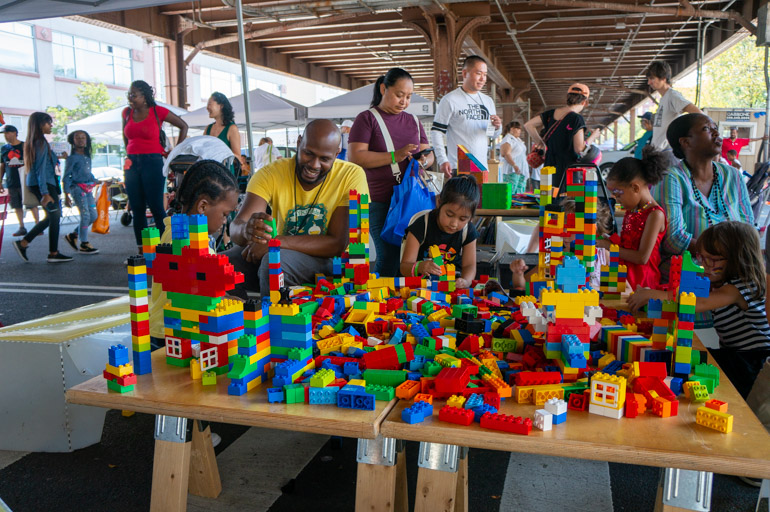 We continued our long-standing partnership with NYC Dept. of Transportation to provide programming at community street festivals in all five boroughs.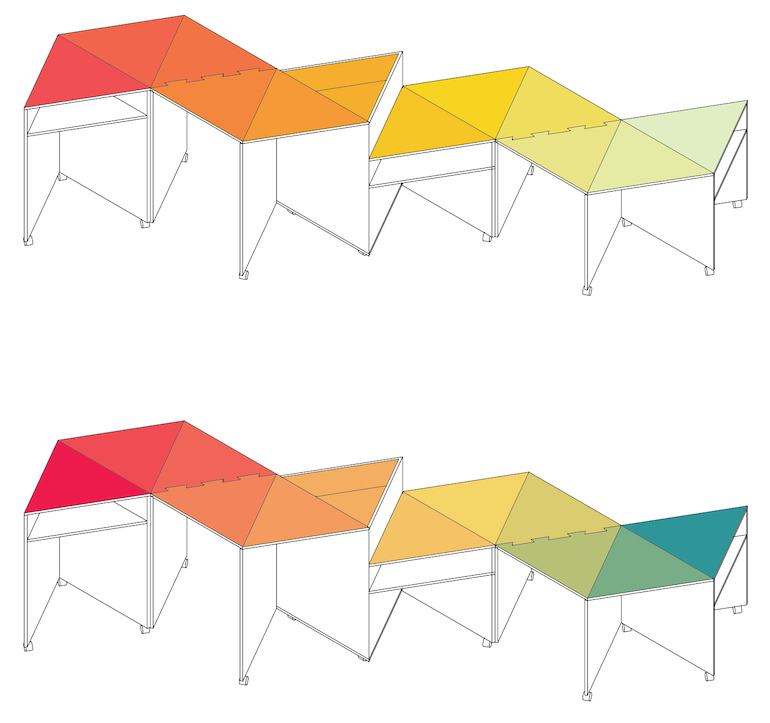 We're working on some new pop-up infrastructure in collaboration with Buro Koray Duman to bring more programs to the street in 2020.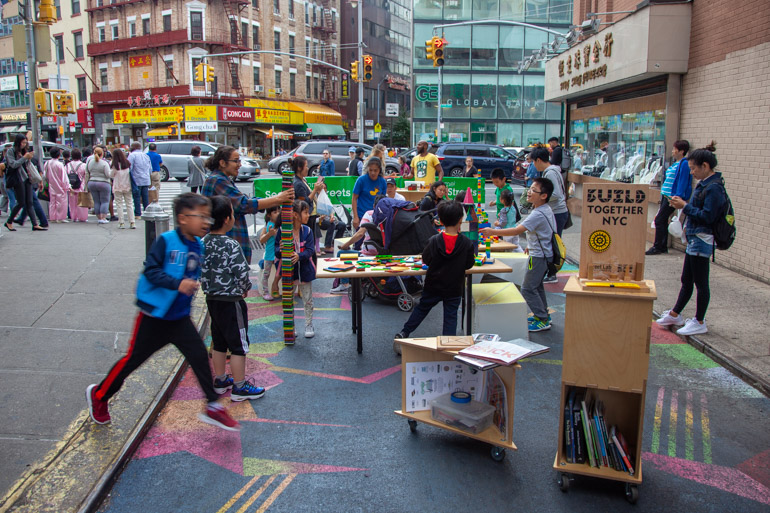 Support from individual donors goes directly to our work in low-income communities. Thanks to our supporters!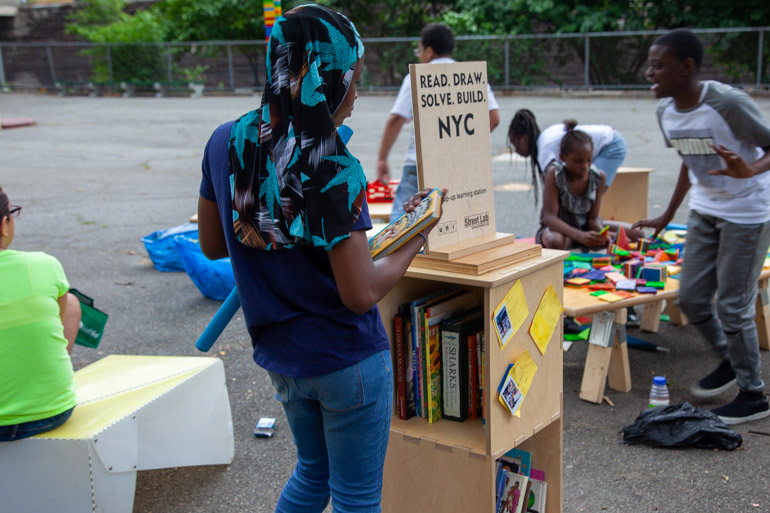 We'll double our circuit serving public spaces at NYCHA public housing.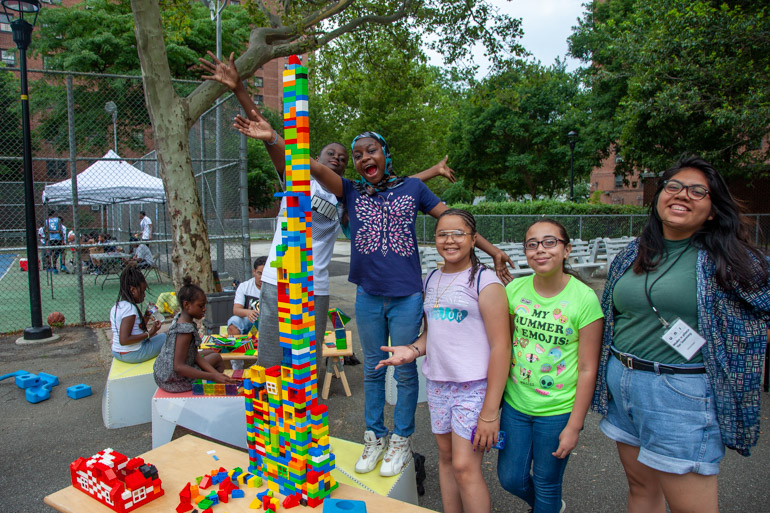 Launch a new initiative to support NYC Play Streets.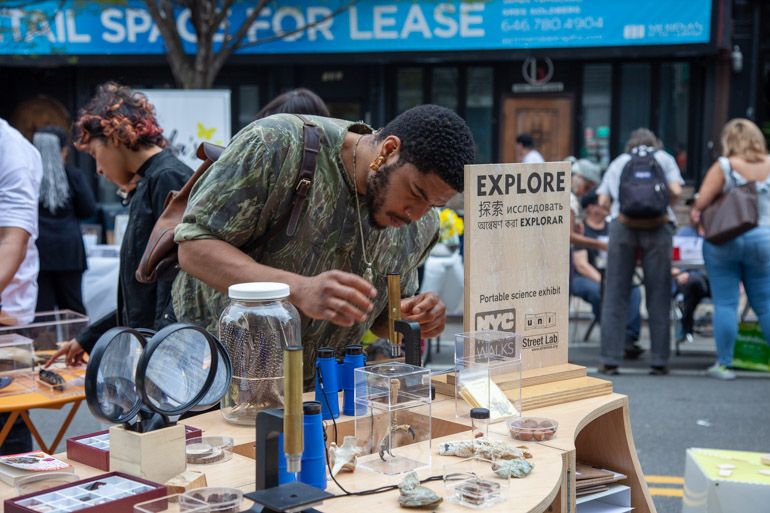 Expand our work to develop new designs and programs for the street.
Your donation sends a message that all NYC public spaces and New Yorkers have extraordinary potential.
Thank you for your support!