Our vision for NYC streets: a year-end letter from Street Lab's co-founders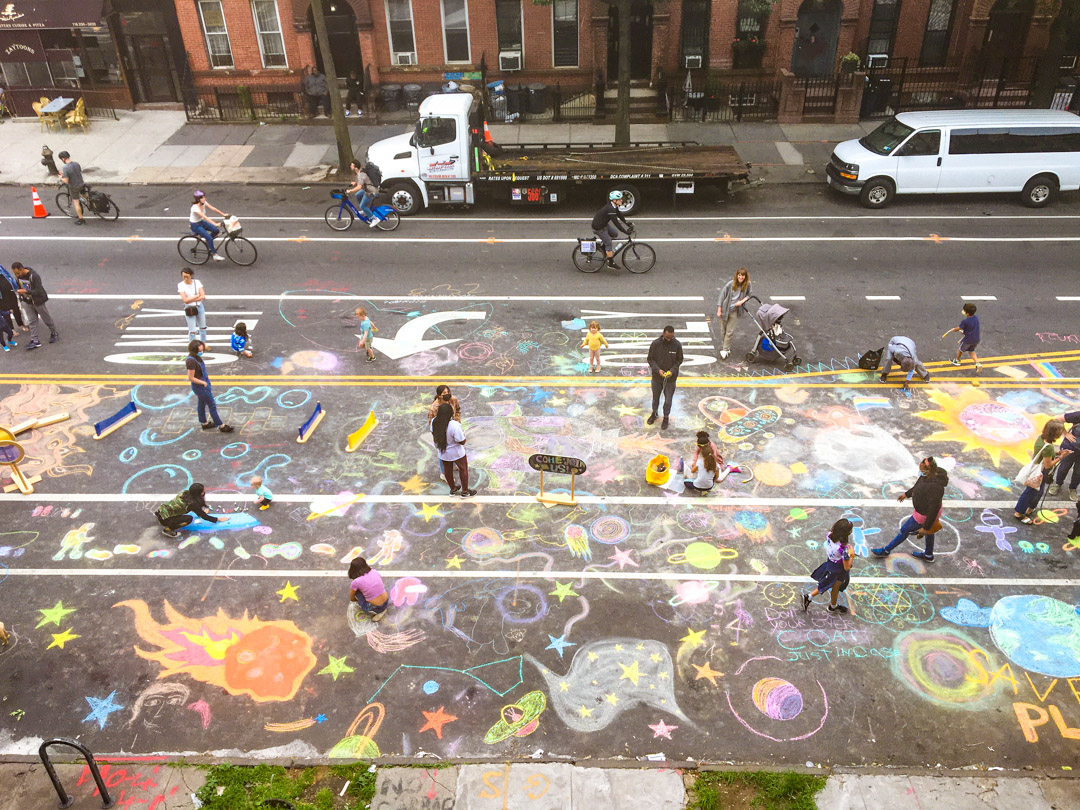 Dear friends and followers,
We hope this year has been a step forward for you, despite all that still remains unsettled in our world. We're writing to ask for your support as we commit ourselves to keep New York City on the rebound in 2022. For the past two years we've maintained an all-out sprint during the pandemic, using pop-up to make the city better, fairer, and more beautiful today, right now. And we're staying in that lane as we round the bend into next year.
In 2021, with the help of a growing team, we created a record-breaking 276 pop-ups that transformed streets into places for play, learning, creativity, and community across all five boroughs. Open-air reading rooms at NYCHA Public Housing, colorful play areas on Open Streets, outdoor learning hubs for NYC students, repurposed outdoor restaurant sheds showcasing musicians and visual artists re-emerging from lockdown, and all of our original programs back out in full force—this is some of what we did to reimagine our streets. As of today, that adds up to 1,059 pop-ups at 278 different sites in 103 neighborhoods over the past decade. And we're still out there this December.
Each time we pack up at the end of a day, the installations fold up, materials stow away, music fades, and the street is returned for another use. But we believe something important lingers in the minds of New Yorkers—a vision of what our city can be when a vibrant, shared street life brings out the best in all of us. We hope you'll consider a year-end contribution to keep this vision alive. As always, we're grateful for your support.
See you on the street,


Leslie and Sam
Co-founders, Street Lab
Here's what we've done in 2021…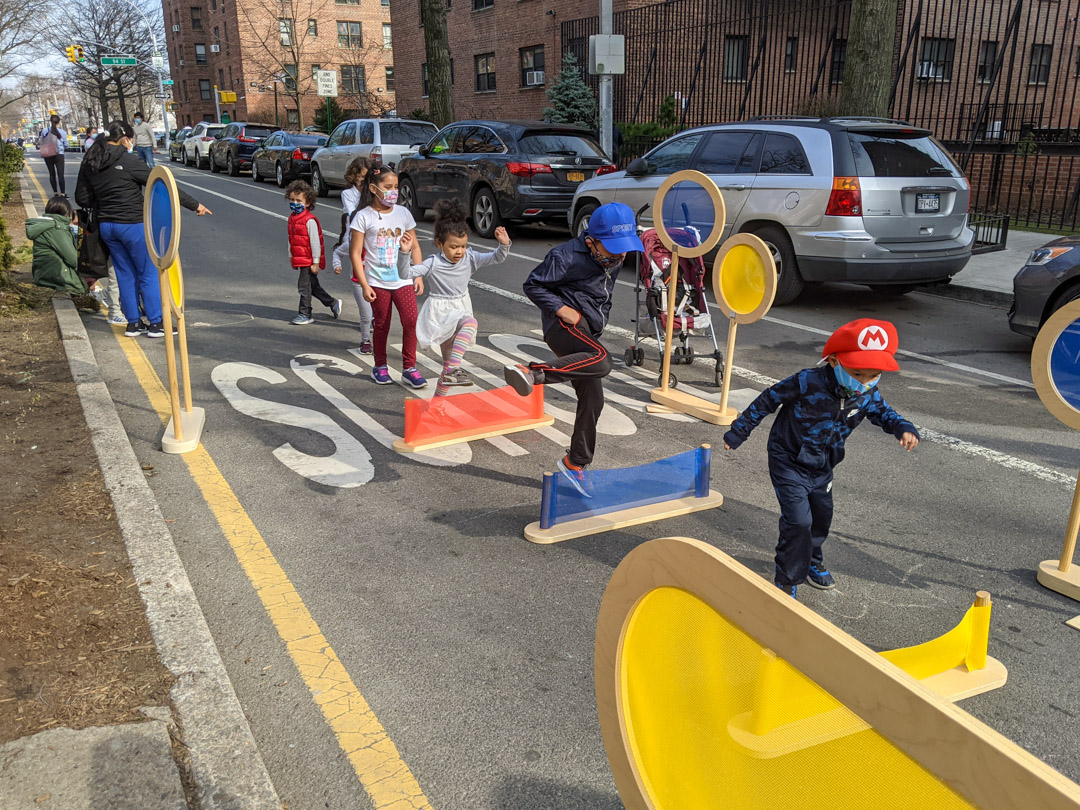 To take pressure off crowded indoor spaces, we began our season early in February.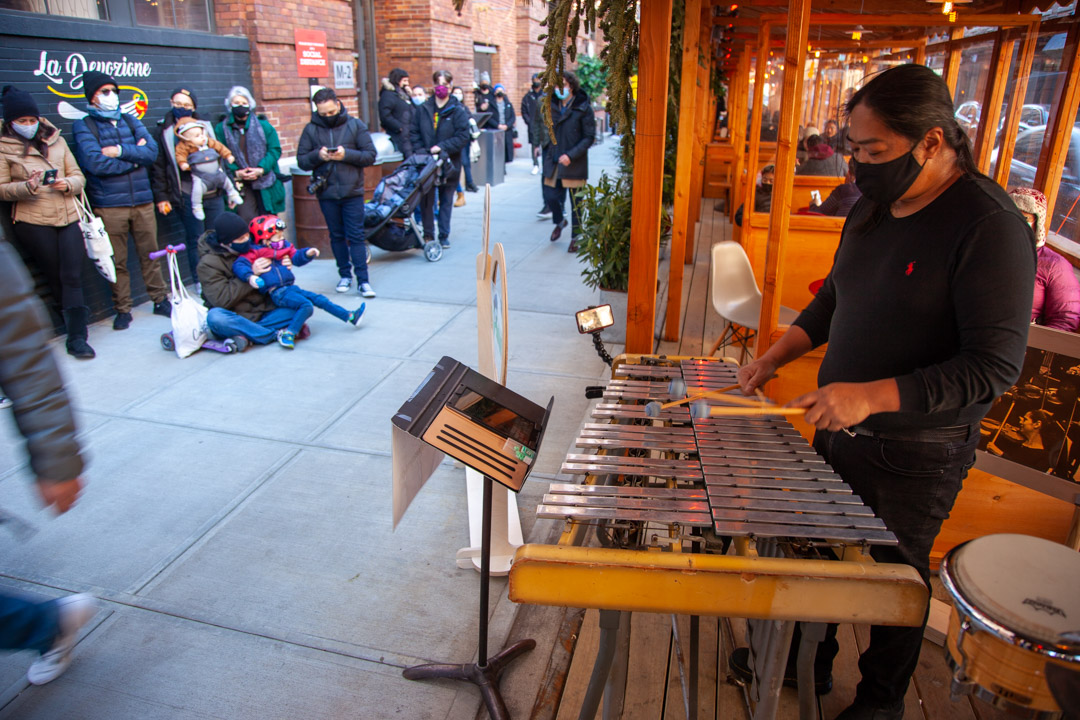 Indoor performances remained prohibited, so we converted heated, curbside dining areas for events with The Chelsea Symphony.
As restrictions lifted, we re-launched our pop-up reading rooms, including a residency at Pier 35 in Lower Manhattan…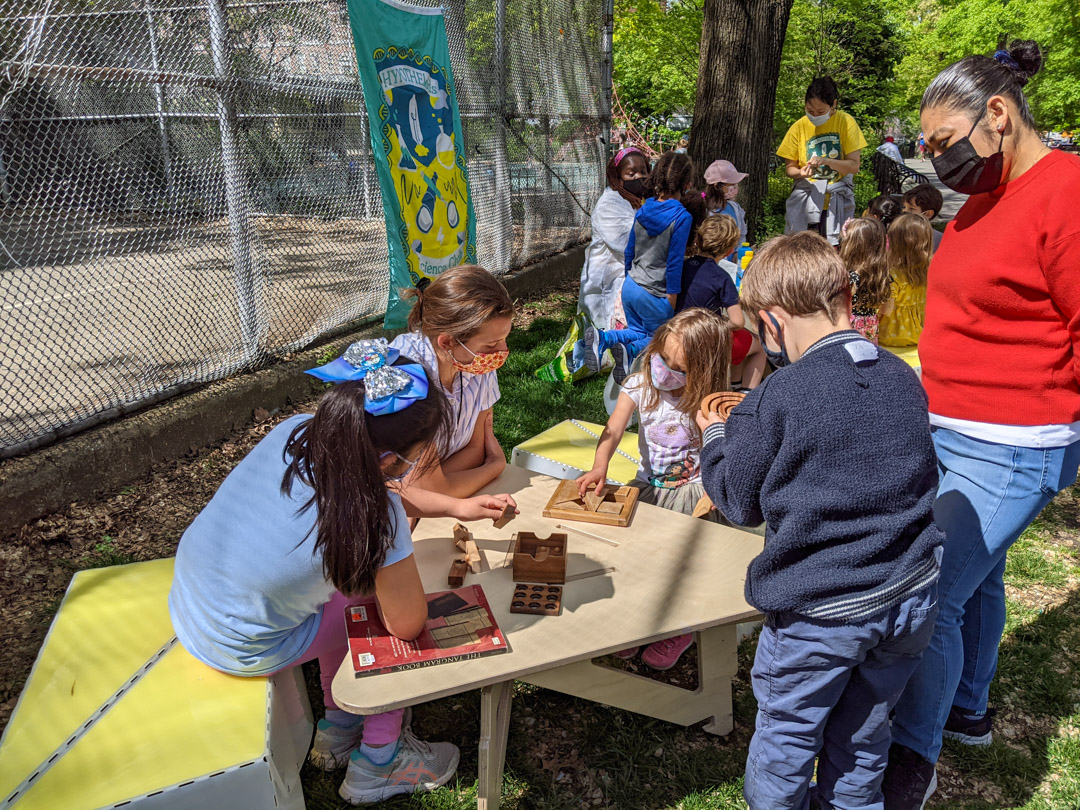 …and brought back Learning Hubs for NYC students to gather outdoors and get homework help, safely.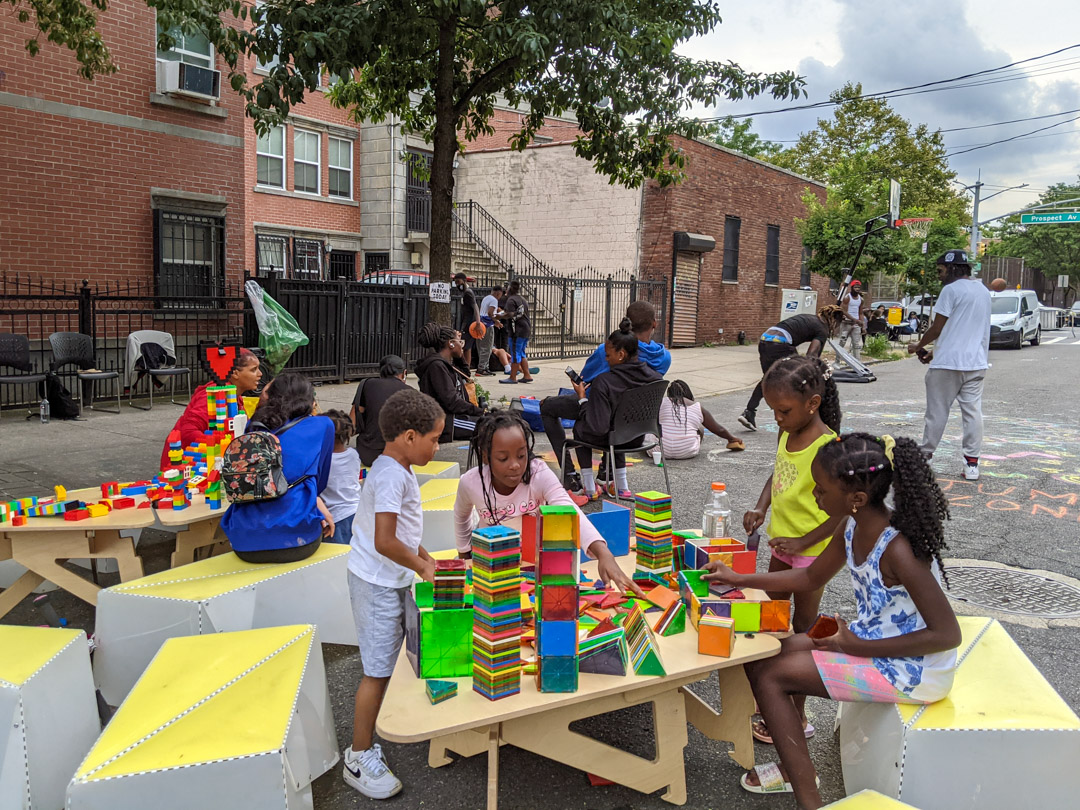 By summer, we were rolling out all of our programs, focusing on the hardest-hit neighborhoods, deploying up to three programs in each location and serving up to four communities per day with programs that included…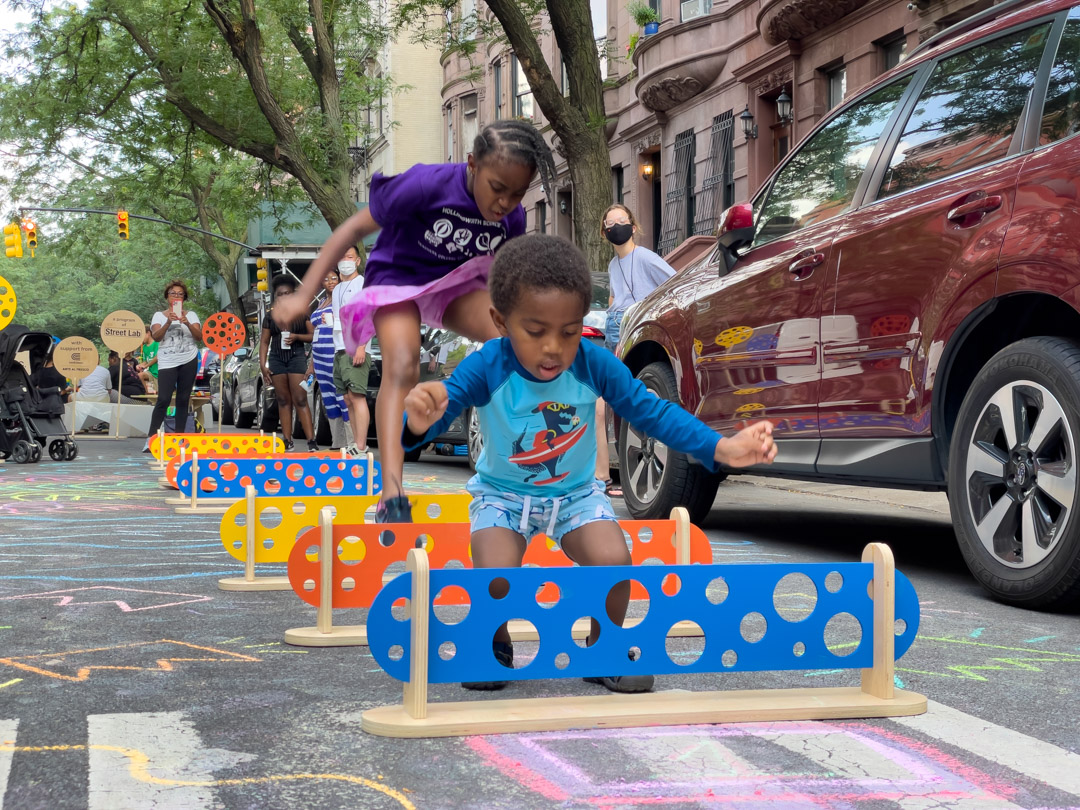 …our PLAY program with a re-designed, colorful obstacle course…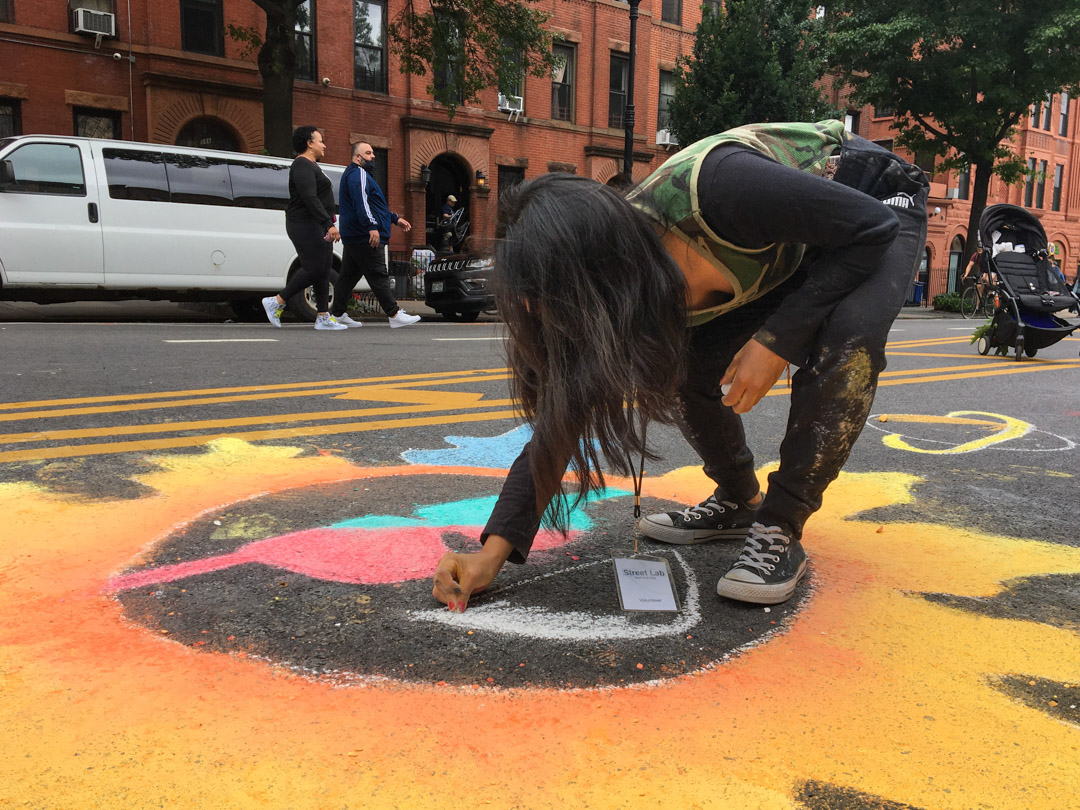 …our Street Marker program, enabling communities to create beautiful chalk murals on the street together…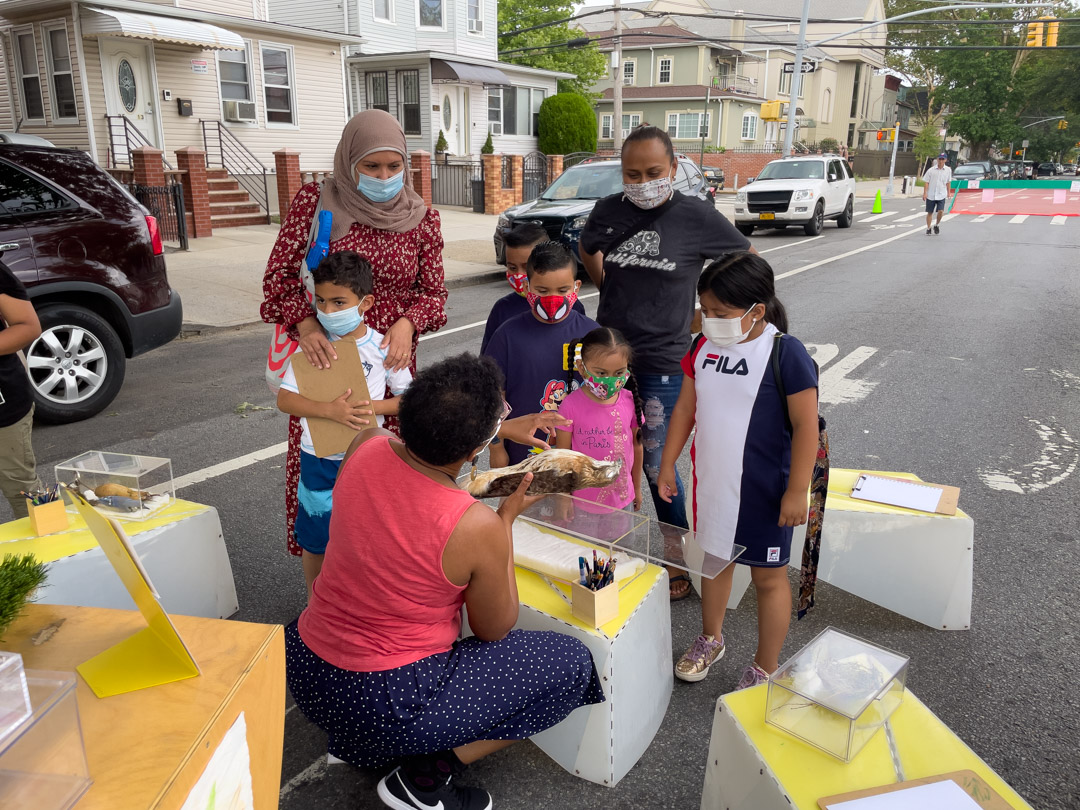 …EXPLORE, our hands-on urban nature exhibit…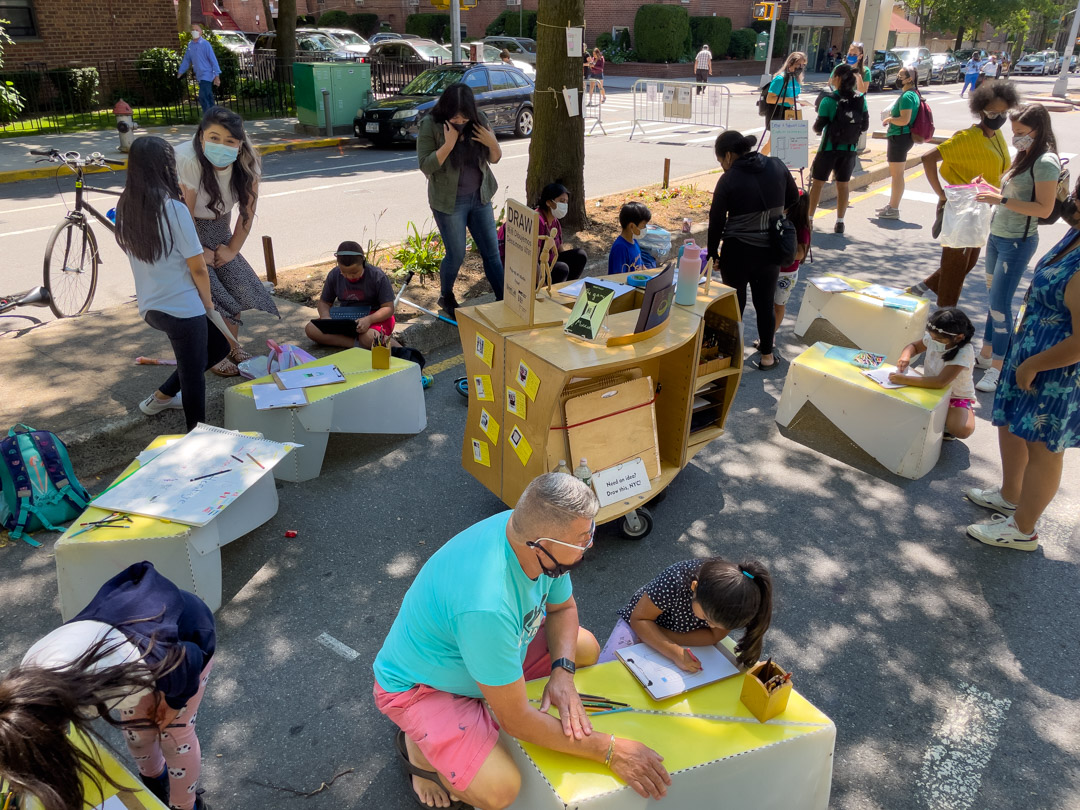 …DRAW, a fully-equipped, open-air drawing studio…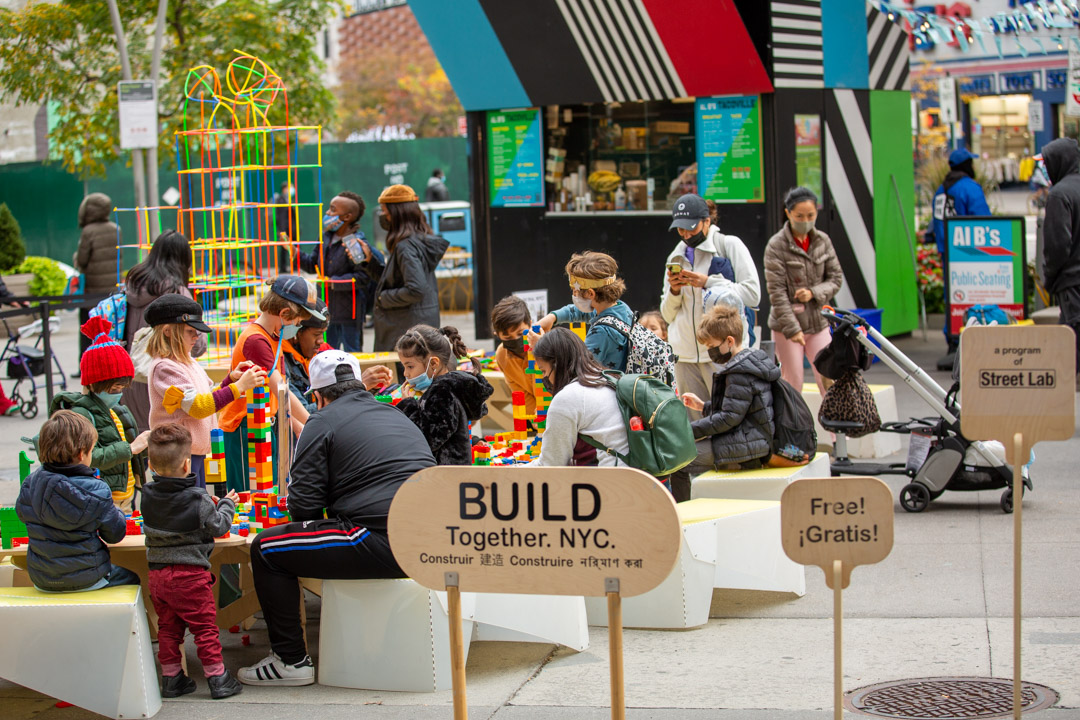 …BUILD, featuring interactive building stations…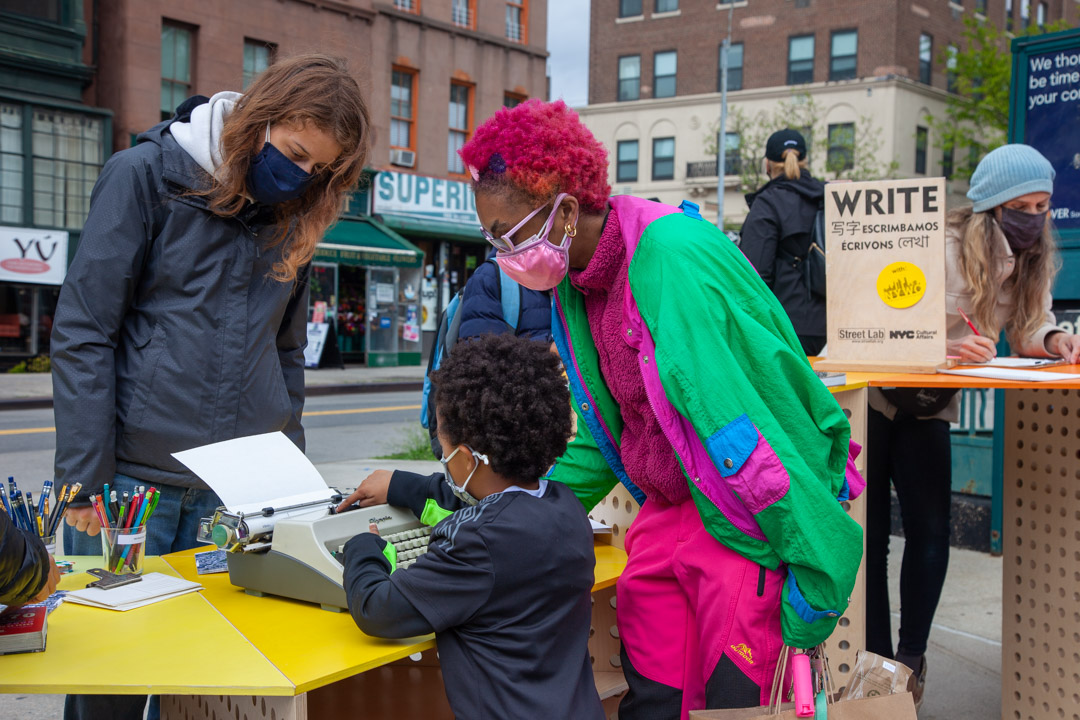 …and WRITE, where New Yorkers expressed themselves on the street.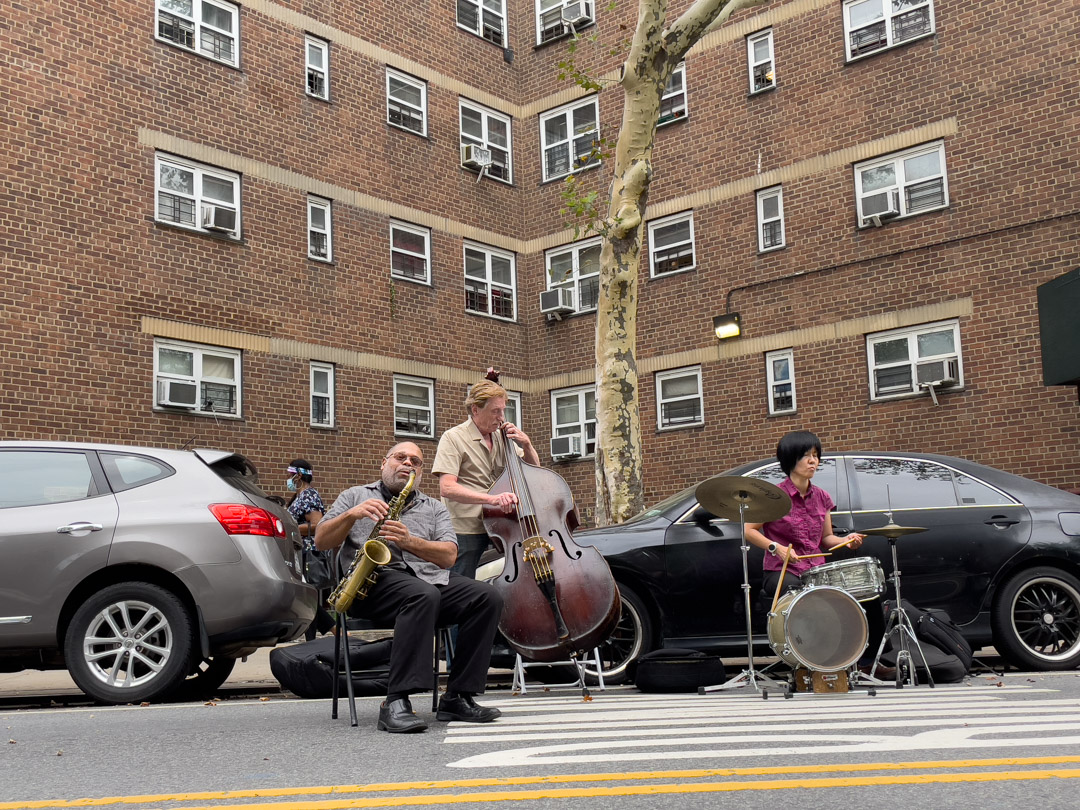 We also made a place for new partners to join in, like musicians from Gotham Yardbird Sanctuary…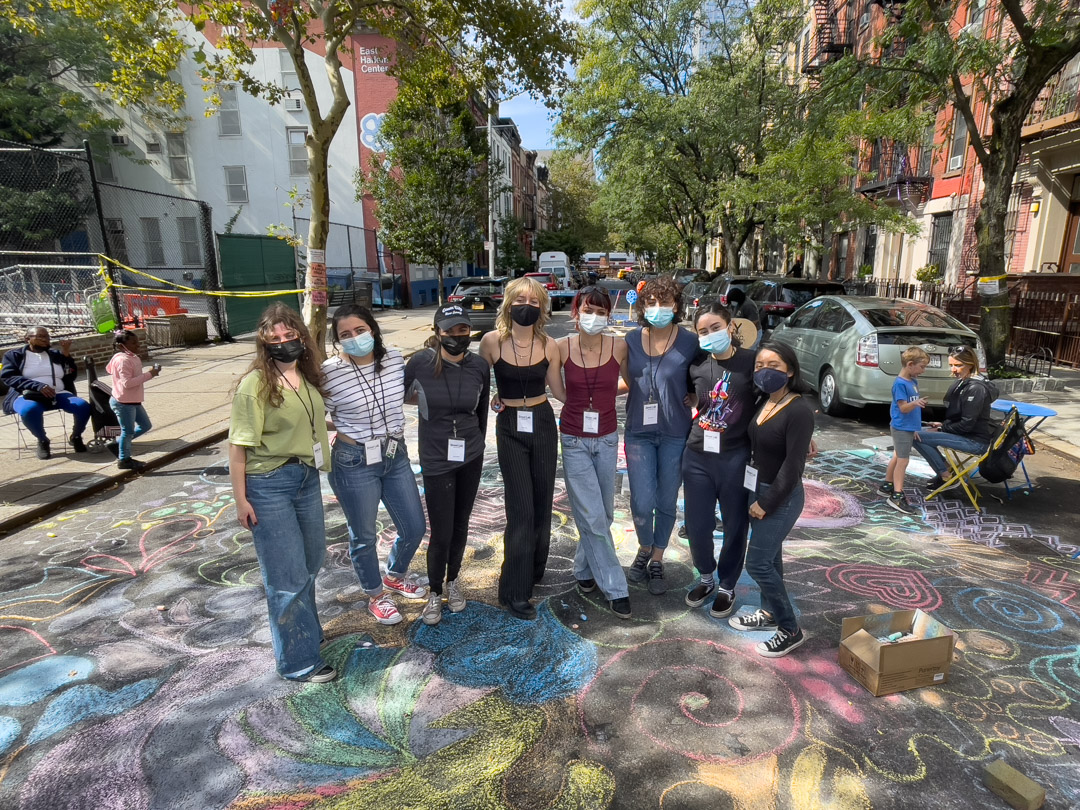 …volunteers from Barnard College…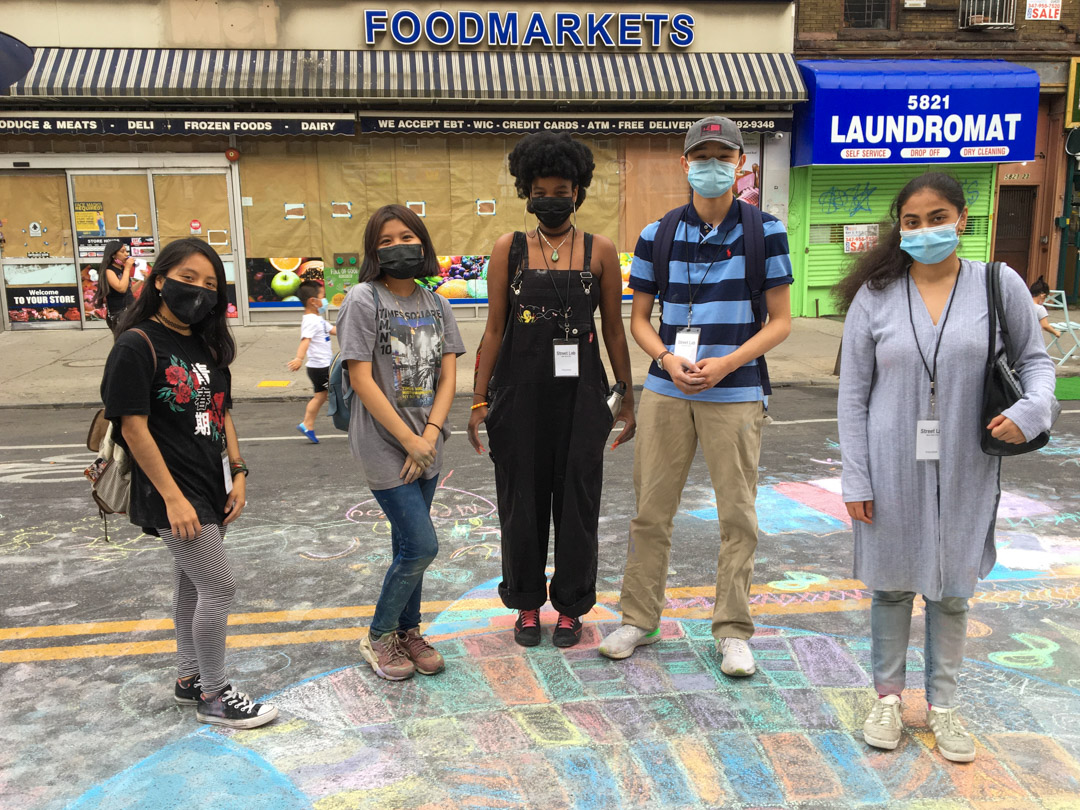 …and NYC teens participating in our new Street Lab Teens program.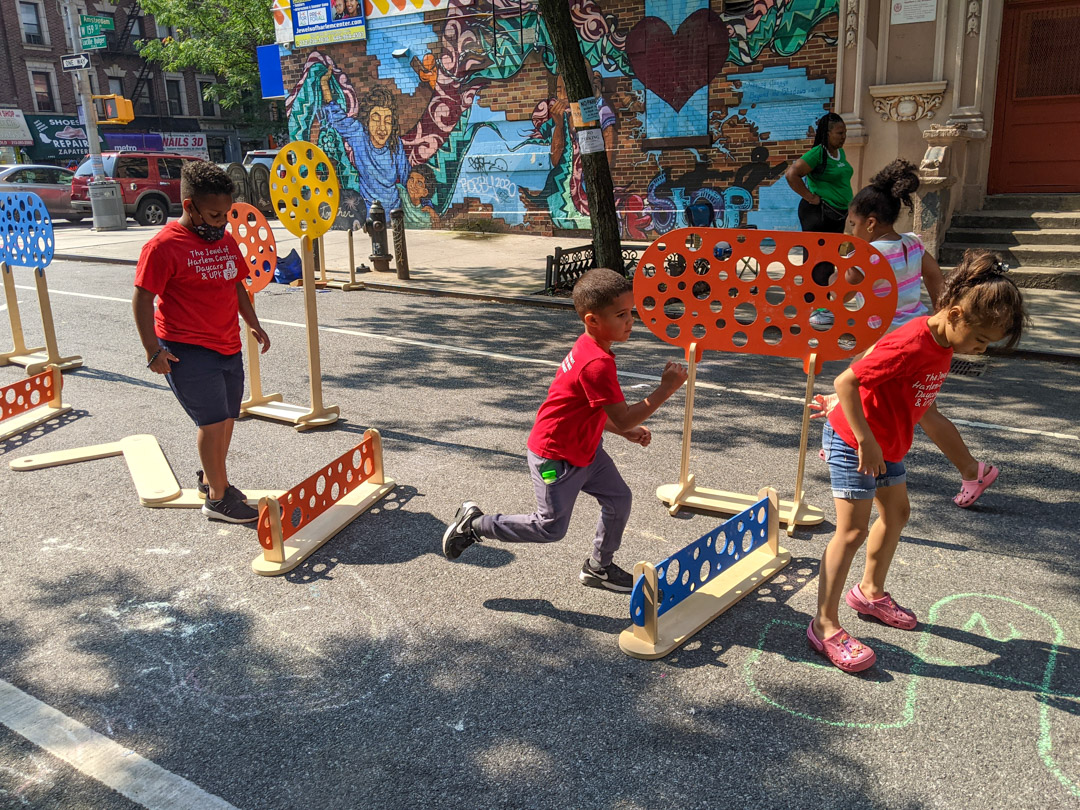 And we partnered with city agencies to support important initiatives on a citywide scale, creating new Open Streets for underserved communities with NYC DOT…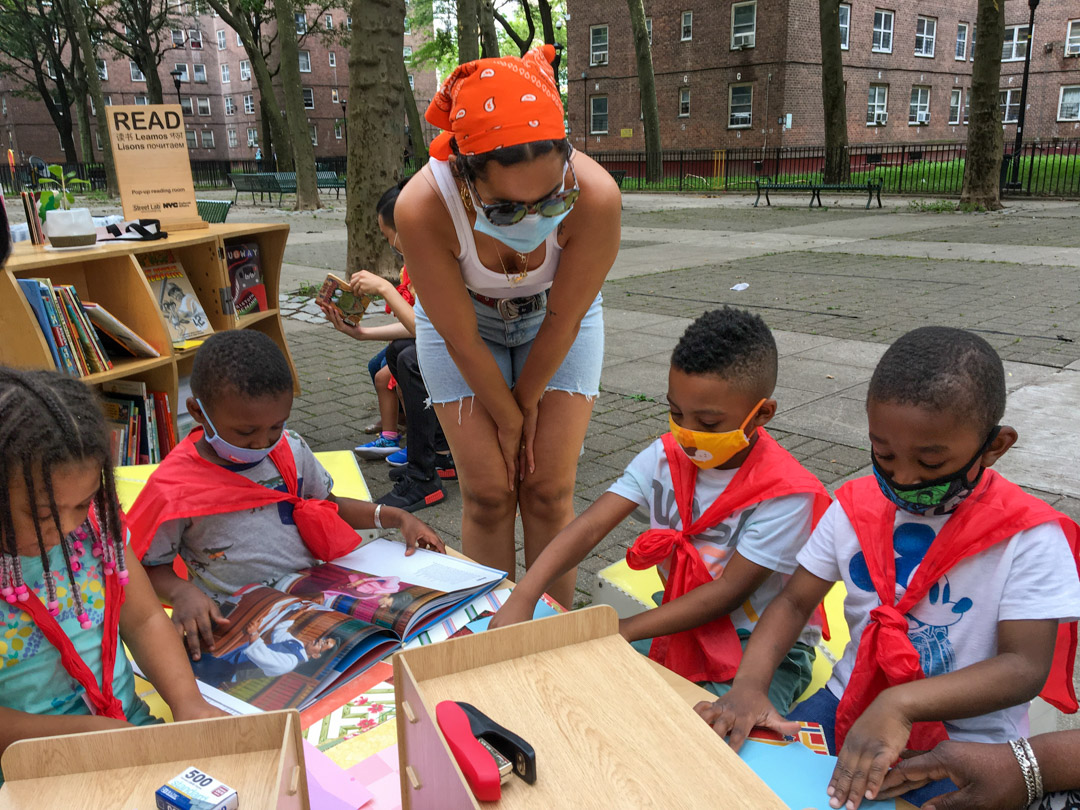 …supporting vibrant spaces in and around public housing with Mayor's Office of Neighborhood Safety…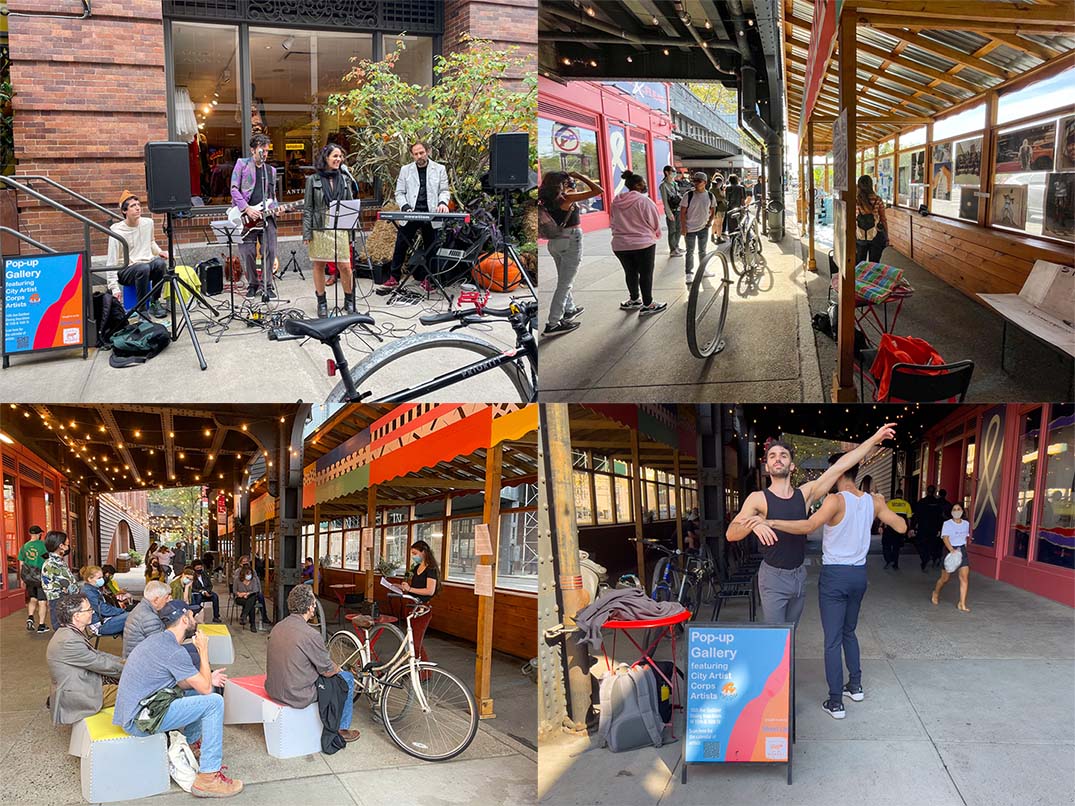 …and providing safe exhibition and performance opportunities for NYC visual artists, authors, musicians, and dancers with NYC Department of Cultural Affairs.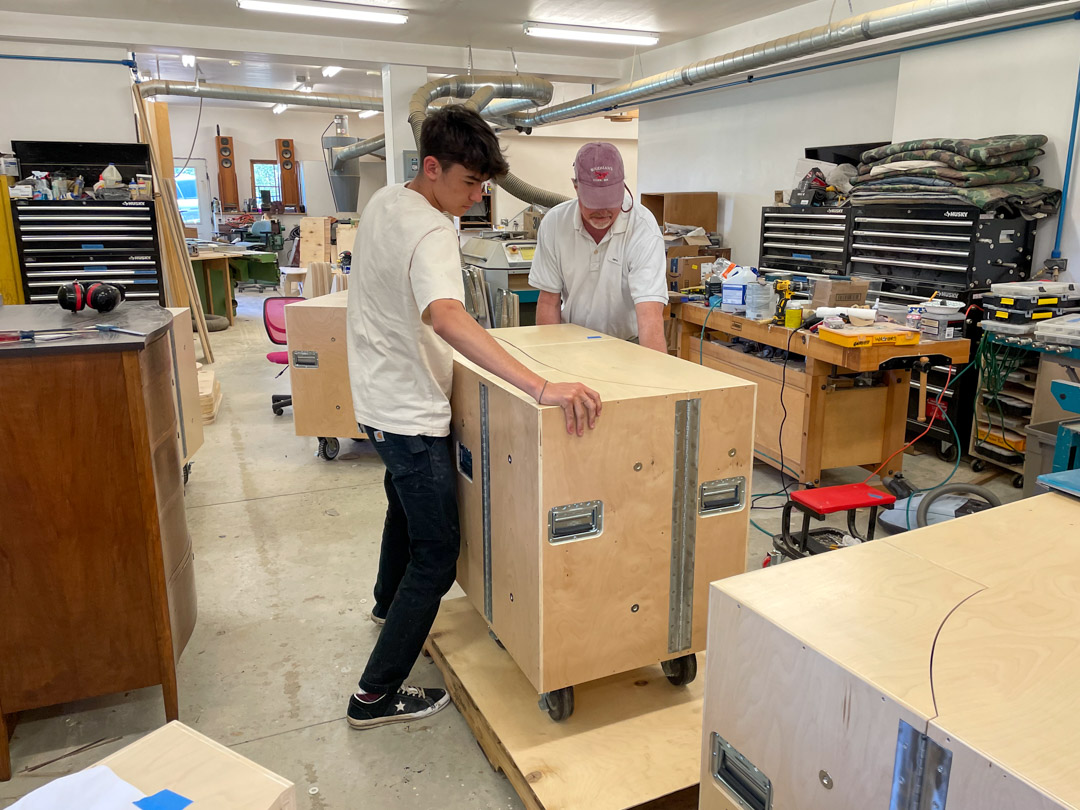 We made 21 kits of custom-designed pop-up gear for other cities in the US and abroad.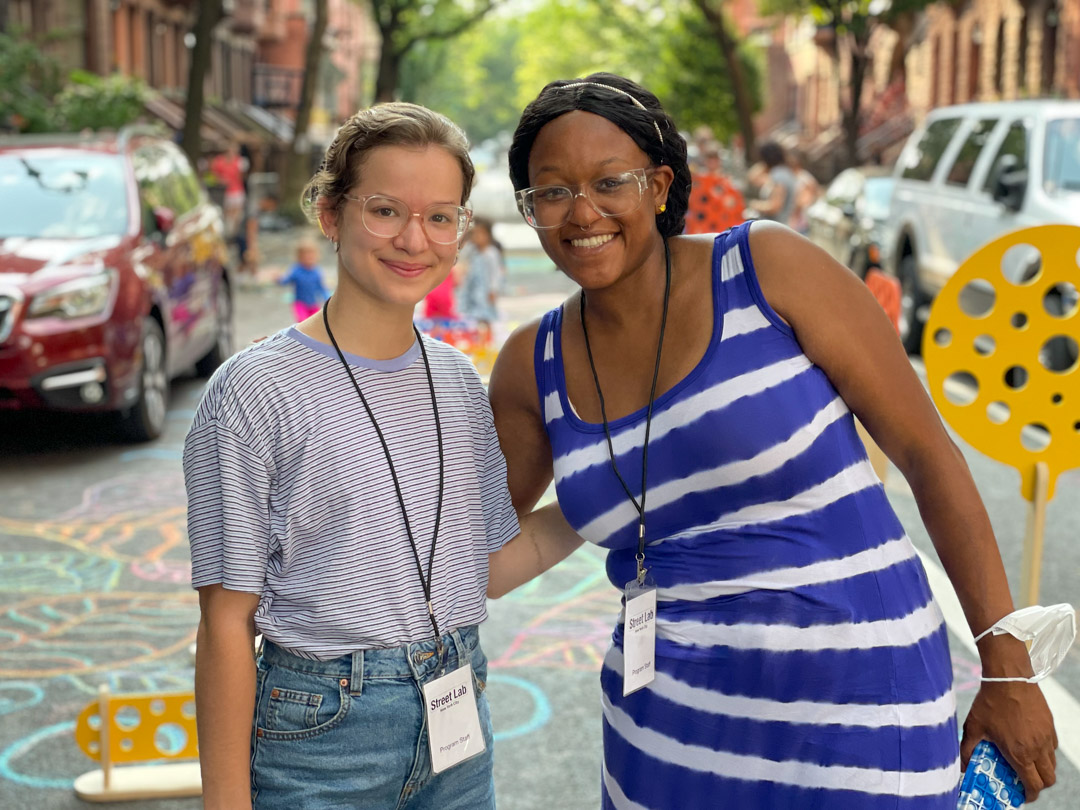 And we employed 29 fabulous people who helped make all of this work possible.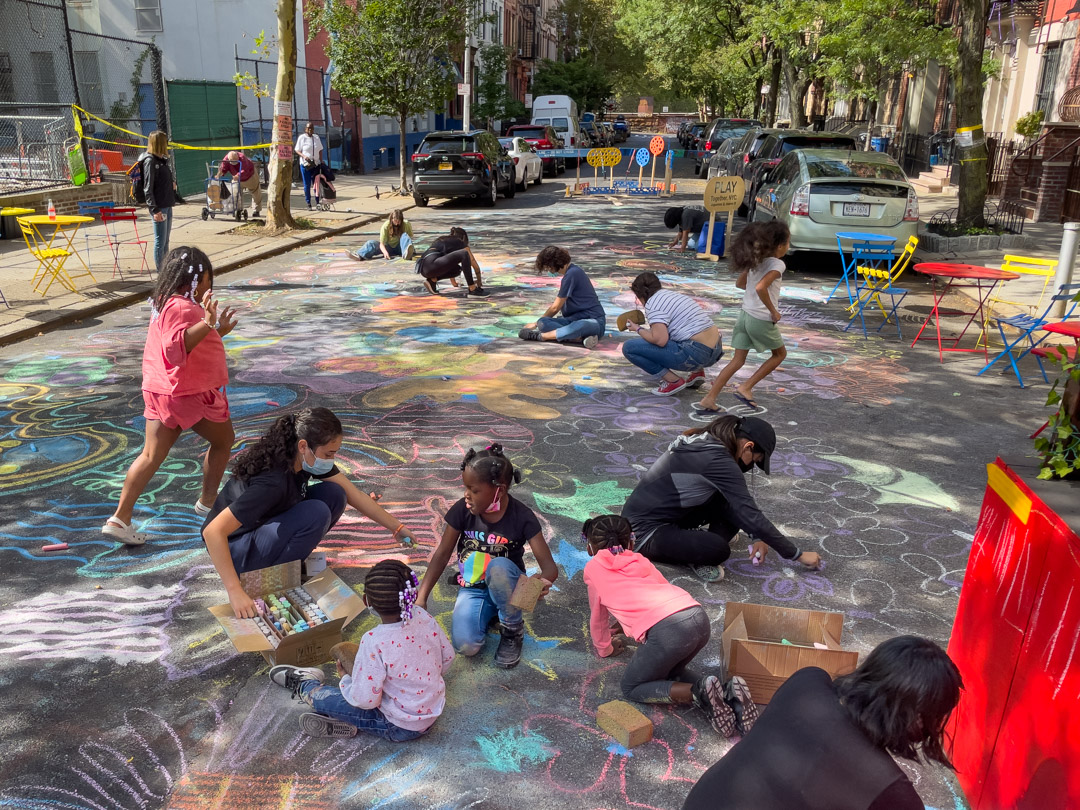 We hope you'll consider a year-end contribution to help us keep reimagining these streets. Thank you for your support!