What does Street Lab do in winter?
As winter approaches, Street Lab shifts our focus from a heavy schedule of supporting outdoor public spaces, to designing, developing, and planning everything that we'll bring to the street in the upcoming year. At the same time, we also ramp up our work serving indoor public spaces, including Chelsea Market, Industry City, and Pier 57. Over the years, these indoor residencies have let us serve the public year-round, while also providing a space to share and refine new programs, many of which now travel the city.
Visit our calendar to find us indoors, and reach out if you have indoor public space where we can help create a place for New Yorkers to come together.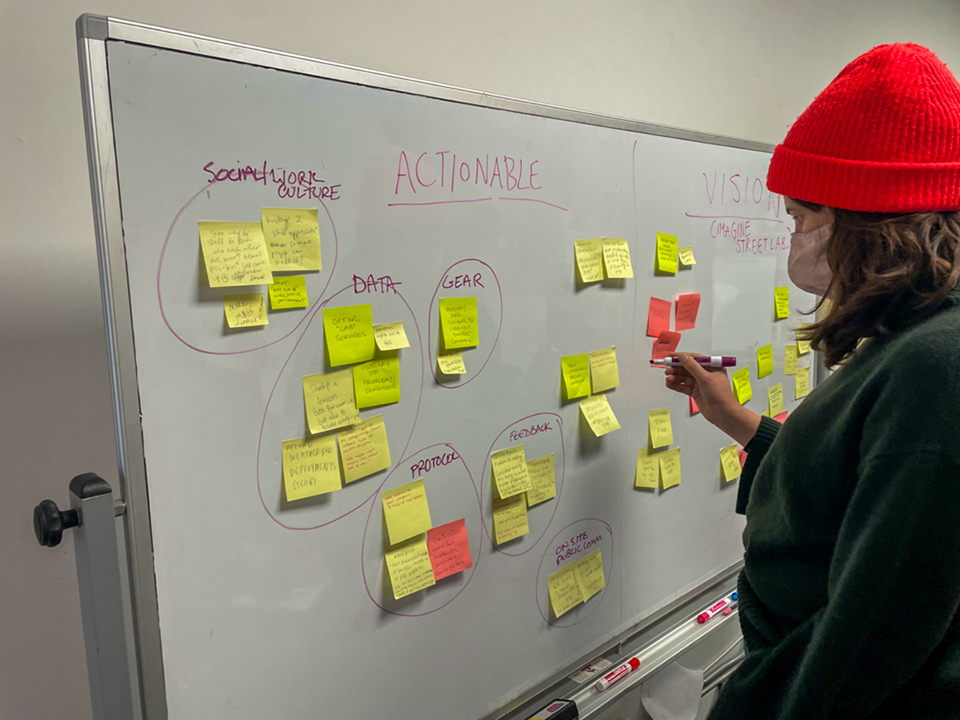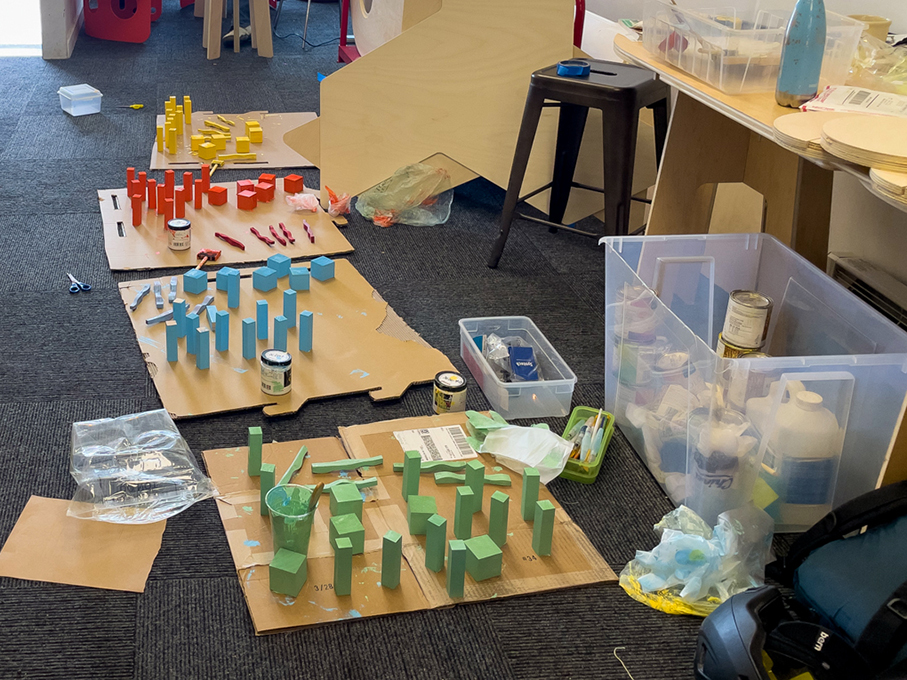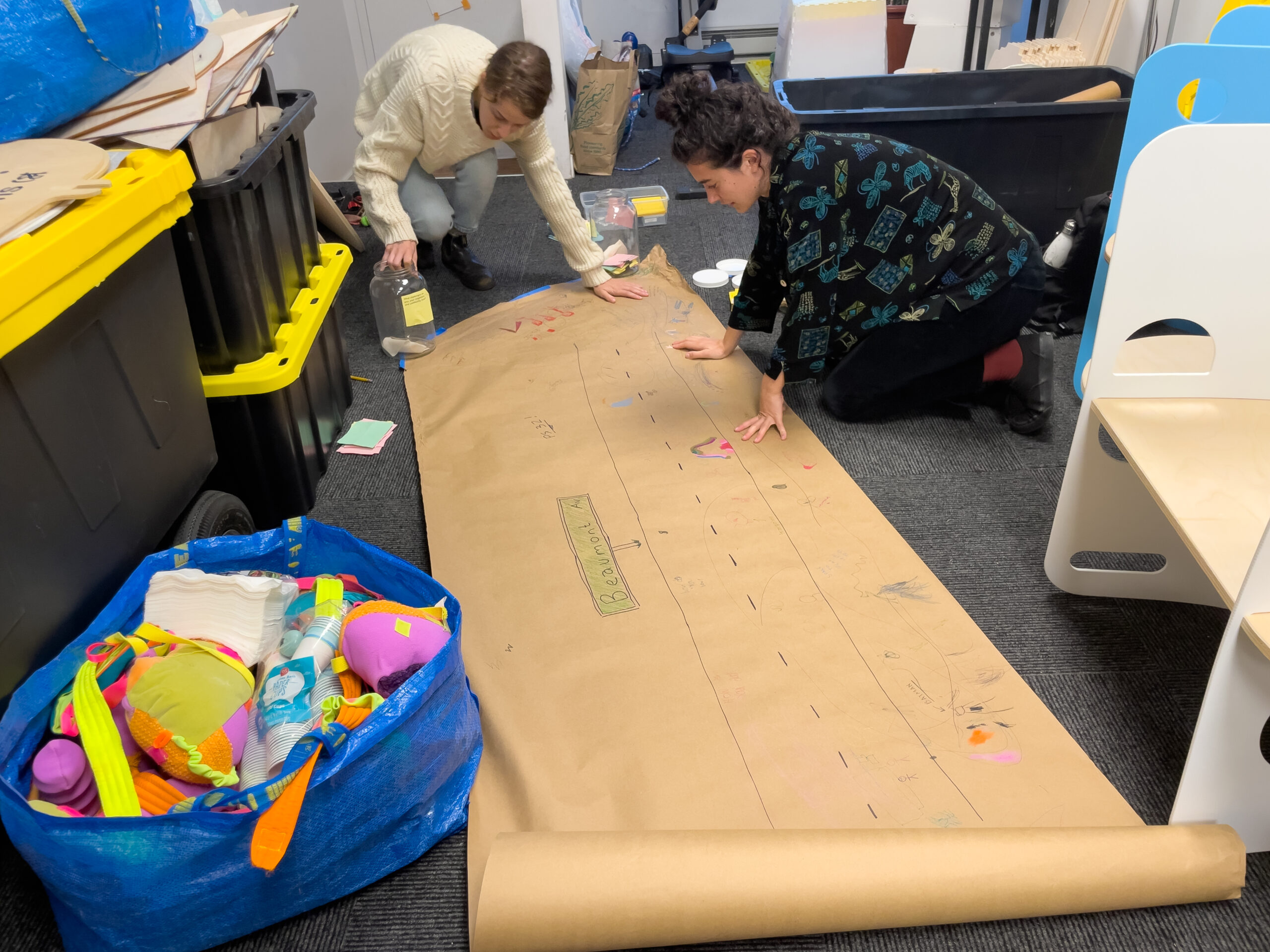 The winter months give the team at Street Lab a chance to focus more intensively on design and program development.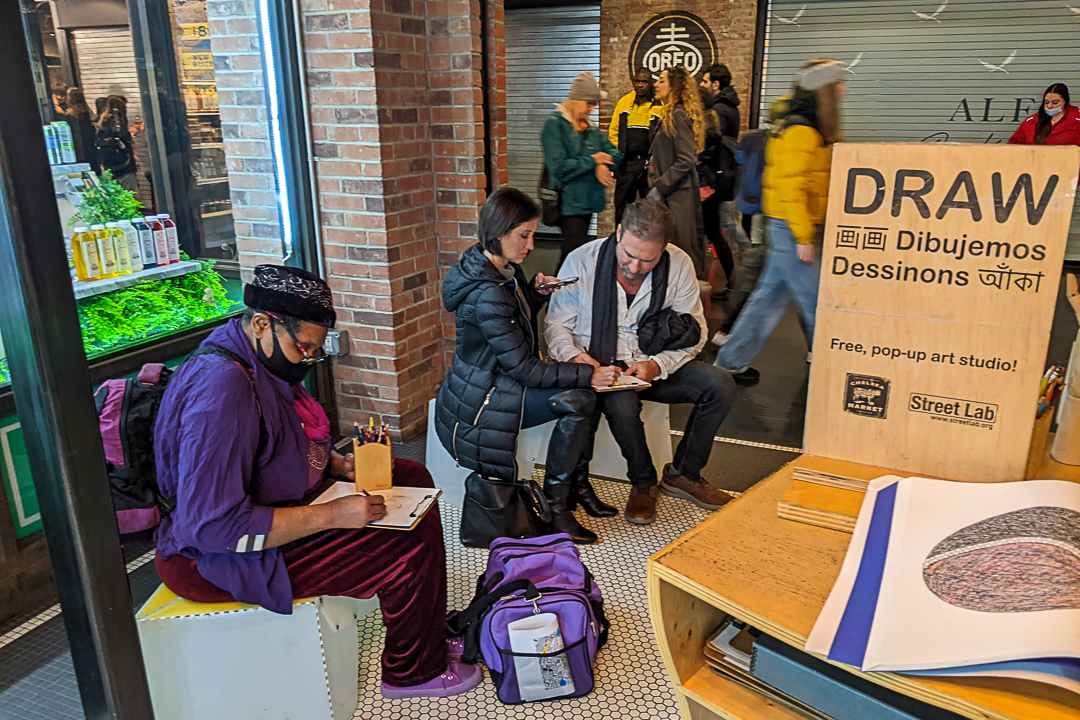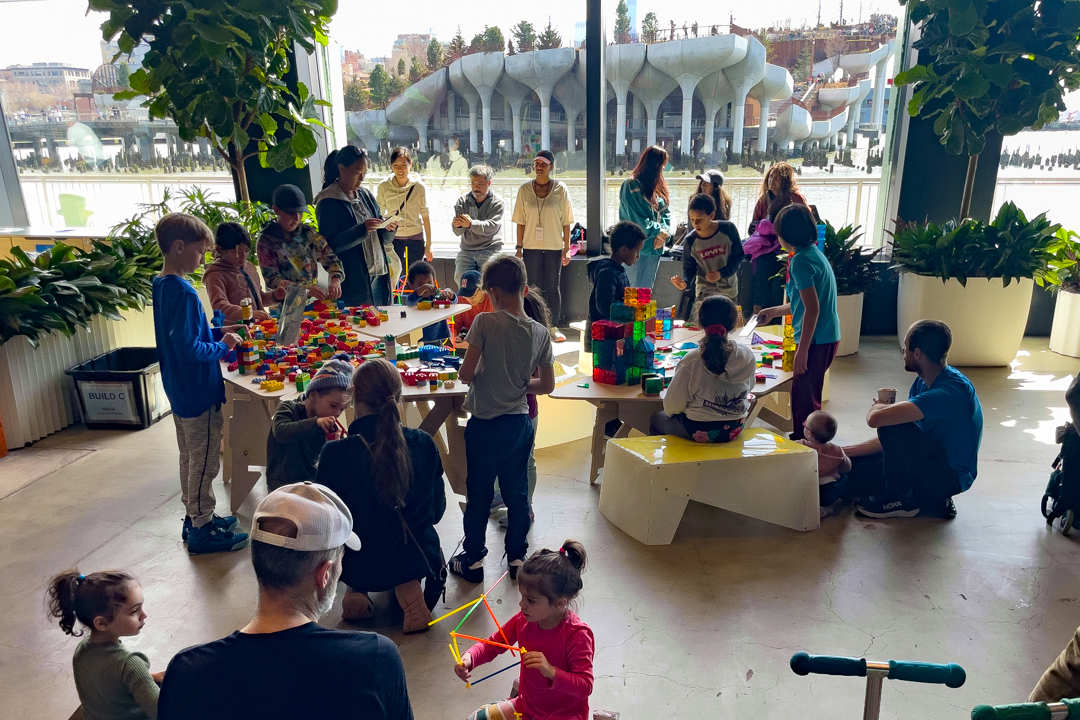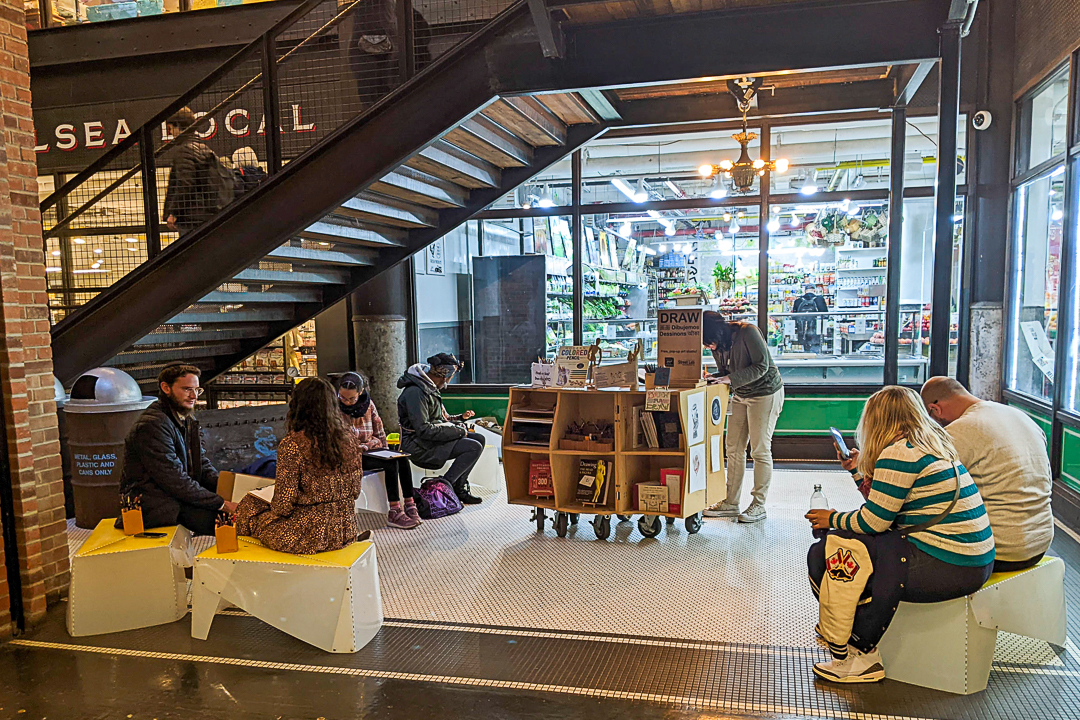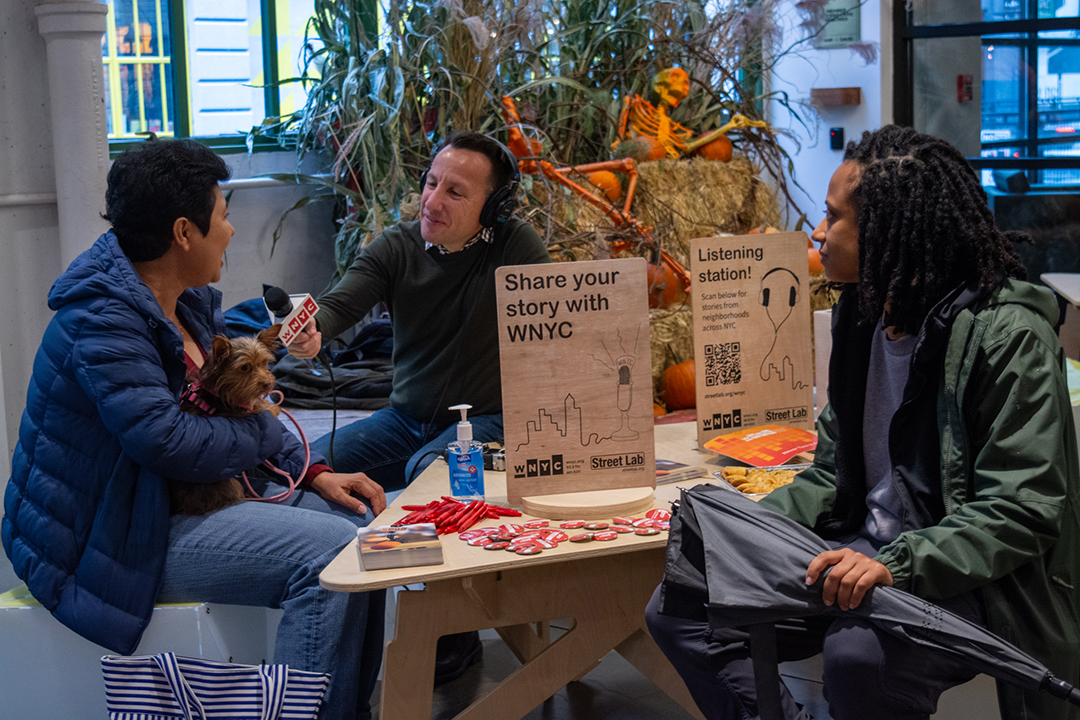 Our current indoor locations include Chelsea Market, Pier 57, and Industry City.