What to Expect When You Volunteer
Now that you've decided to volunteer with us, here's what to expect.
Before the event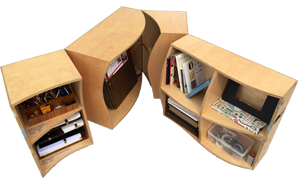 Familiarize yourself with our programs, which we offer separately and together (READ, DRAW, EXPLORE, etc). Check our calendar to see which programs we'll be offering on the day you are volunteering.
Keep in touch—we'll let you know if an event is postponed due to weather or if there is a last minute change.
On the day of the event
How to prepare:
Wear comfortable shoes and clothing, and prepare for weather. Layers and jacket recommended, as weather can change.
Bring a water bottle, for hot days. We'll provide everyone with great, local snacks!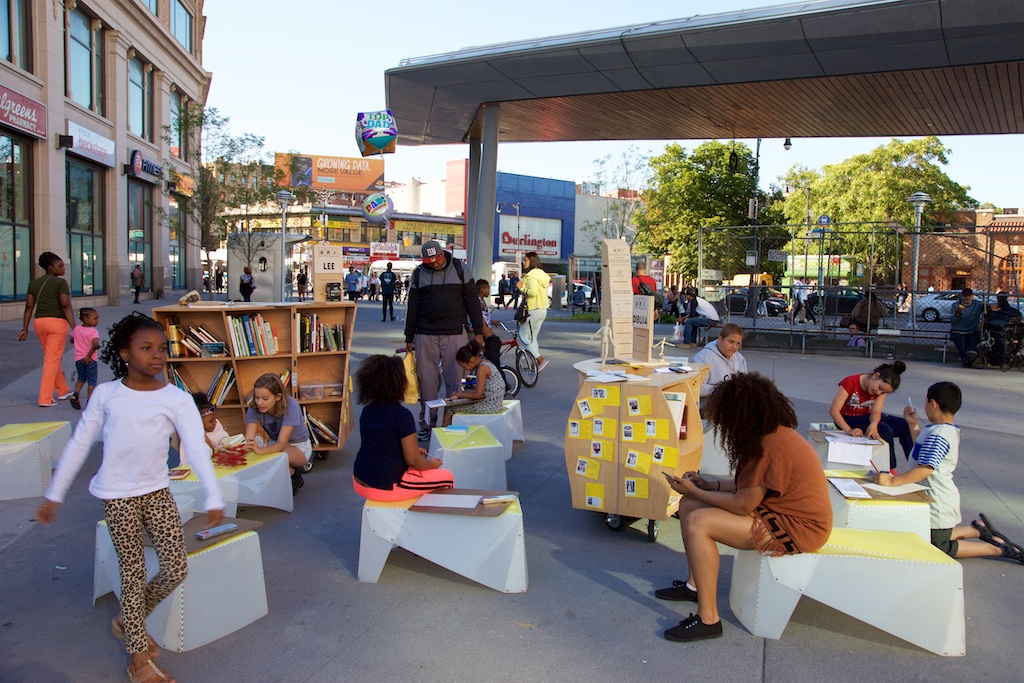 How to find us:
Your first task will be to find us! Refer to our calendar for event details and maps. Once you arrive, look for an architect-designed cart, filled with materials, with benches surrounding it. Sometimes we are under a tent. We'll provide you with a contact number prior to the event. Call or text the program coordinator if you have trouble locating us.
On-site:
When you arrive, we'll provide you with a staff tag and give you a quick orientation to materials on the carts. After you are settled in, your primary role will be to help us serve the public and provide a bigger staff presence that will attract people over (some locations are very crowded, and some are empty at first). Here's how you can help:
At first, let people approach and discover the installation on their own, and step in as needed.  Keep an eye out for people who seem unsure of what to do or reluctant to approach. Reassure those people that they are welcome to use any materials and participate for free. If someone with a disability needs an accommodation—say, to reach an item, or to navigate the installation—do your best to help. (We have a Diversity and Inclusion Policy.)
Keep materials organized and looking good on the shelves—a tidy cart makes for an inviting environment and makes materials accessible for the next person. Facilitate sharing of popular items between people.
Engage with kids and adults by suggesting books or other materials, reading to them, drawing with them, and talking with them. Our installations are about learning together and sharing materials, which leads to conversations and the discovery of common interests.
Sit down and enjoy our materials and activities yourself! Sometimes the best way to encourage people to approach a reading room is to sit down and read a book yourself. Role model.
If you need to take a break or leave for some reason, no worries, just alert a staff member.
Contact us with any questions, and thank you! See you on the street.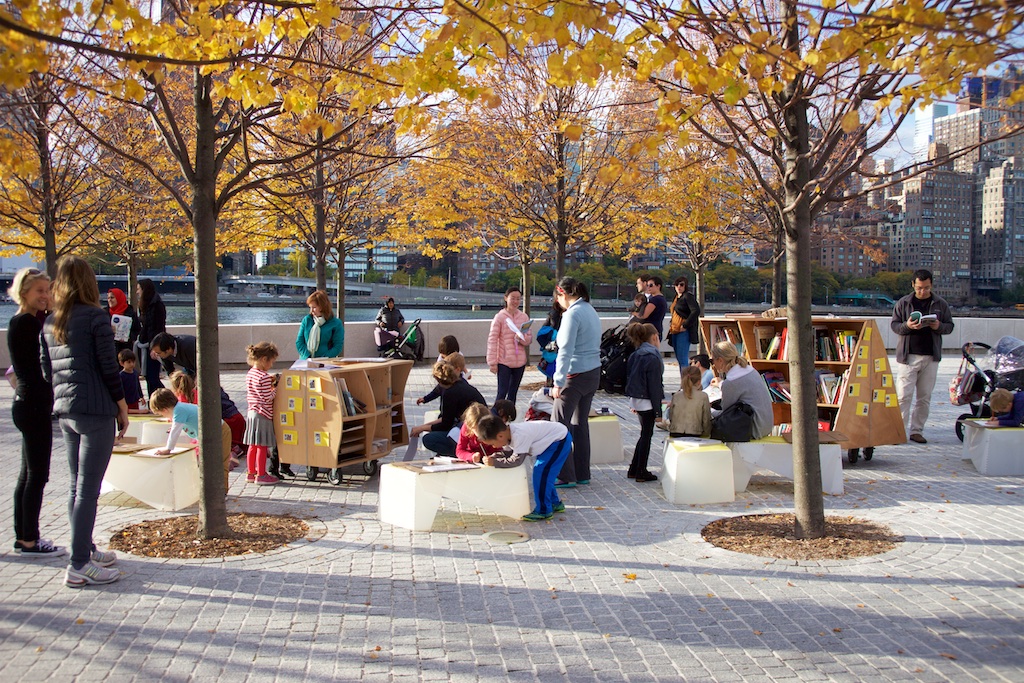 Staff and Volunteers