Street Lab is launching new work in 2022—here's a preview
This year, we began our outdoor work earlier than ever, landing at Avenue B in February and Chinatown and Chelsea in March. Find us tomorrow in Times Square, where we'll land with our PLAY and READ programs to help announce 2022 Car-Free Earth Day in partnership with NYC Dept. of Transportation.
Here's a preview of our 2022 initiatives:
Activating Open Streets in all five boroughs to support small businesses
Helping NYC DOT pilot new public spaces and uses of city streets with communities in the Bronx (Hunts Point, Morrisania, Fordham/Tremont), Eastern Queens (Murray Hill/Flushing, Woodhaven), and Central Brooklyn (Crown Heights)
Unveiling new programs and designs, some with Street Lab Teens
Expanding the roll-out of our new cargo bike delivery system
Stay tuned for more details, and see you on the street!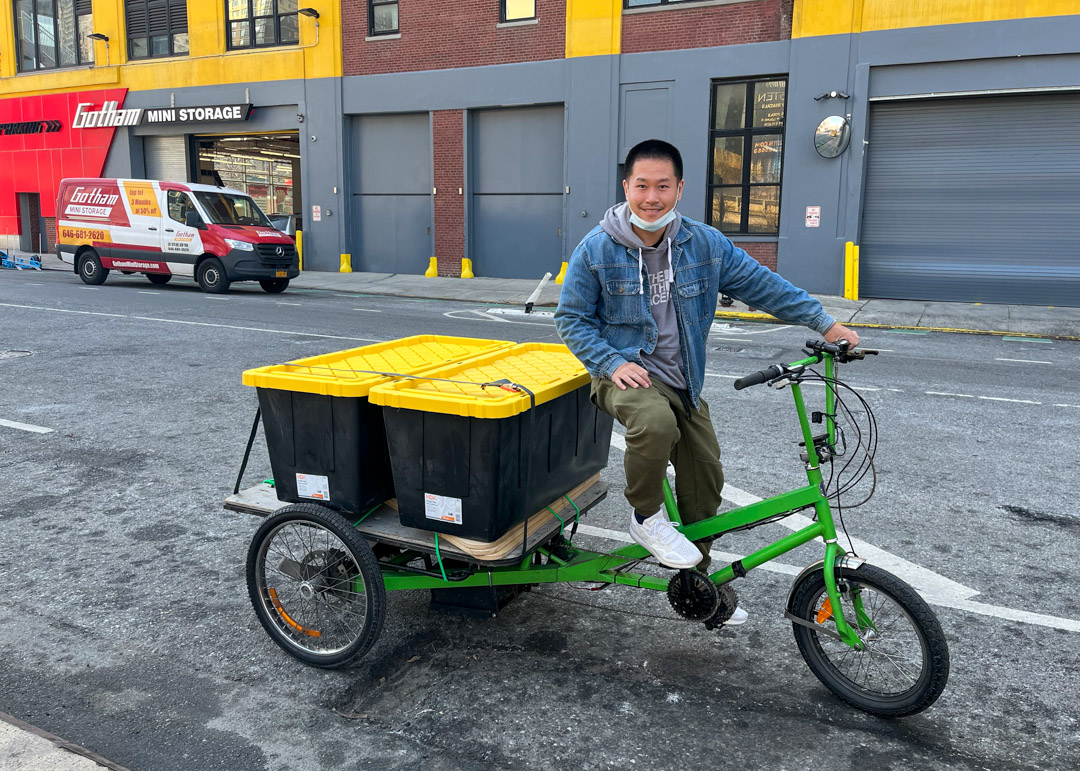 Photo: Gregg Zuman, Revolution Rickshaws