Creating Open Streets next to NYC Public Schools
Since Fall 2021, Street Lab has worked with seven public schools in the Bronx and Queens to pilot and launch Open Streets adjacent to the schools as part of our New Public Space initiative with the NYC Department of Transportation. Temporarily opening streets to pedestrians next to schools can create dynamic new space for recess, after-school activities, and safe drop-off and pick-up. It can also provide a new place for learning outside school walls, alongside other community members.
One such school is PS 32 in the Belmont neighborhood of the Bronx, where Street Lab has partnered with two other Bronx-based organizations, Equity Design and Bronx Health REACH, to create a first-time Open Street next to the school. In this location, Street Lab has been providing programming for the Open Street as well as support with permit applications, outreach, set-up, staffing, and community engagement. This fall, the students themselves are leading the effort to continue the Open Street and make other improvements in the neighborhood.
We're expanding this work in 2023 and 2024. If you have an idea for an Open Street adjacent to a school (or elsewhere), please get in touch!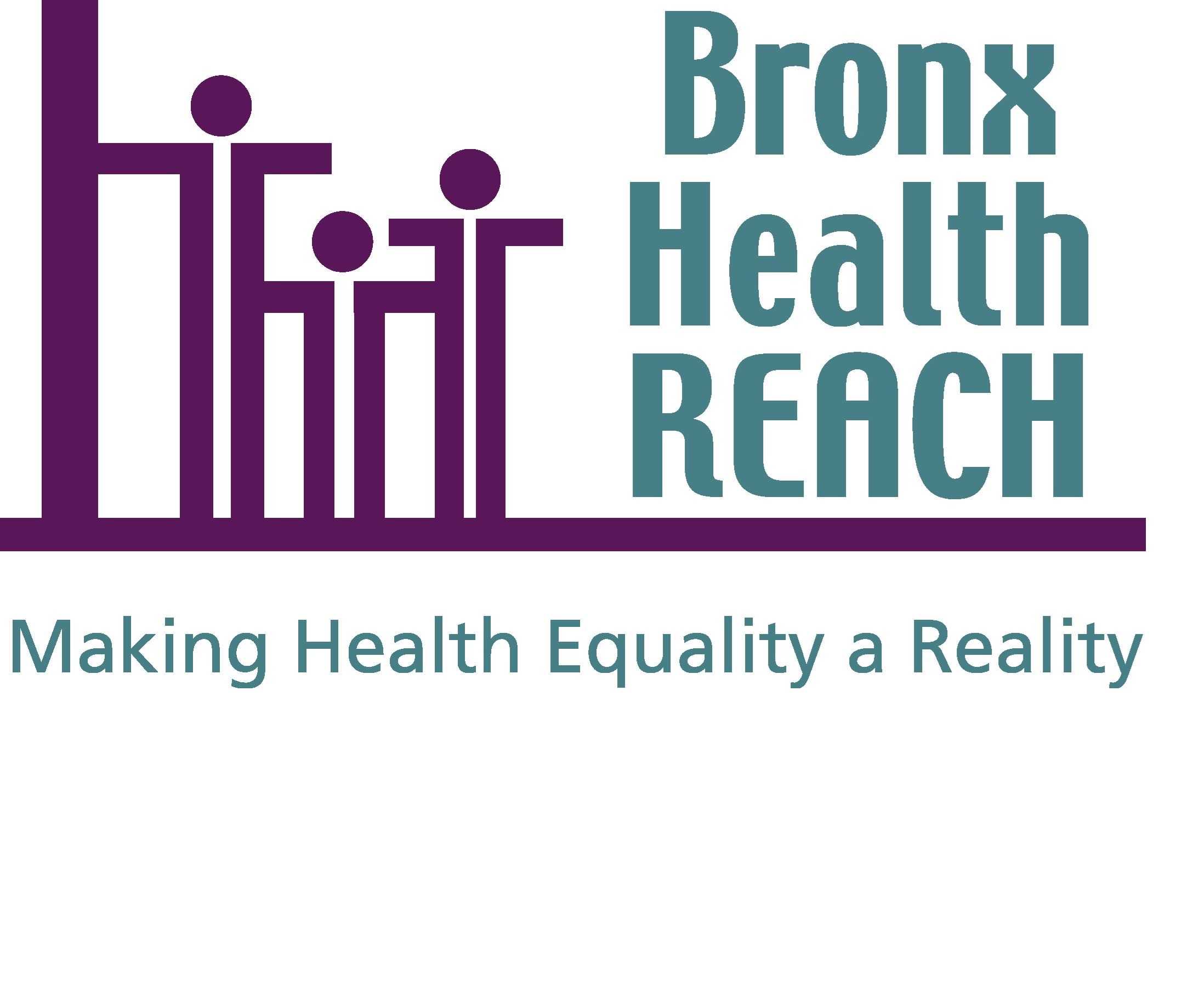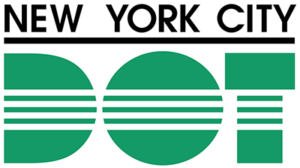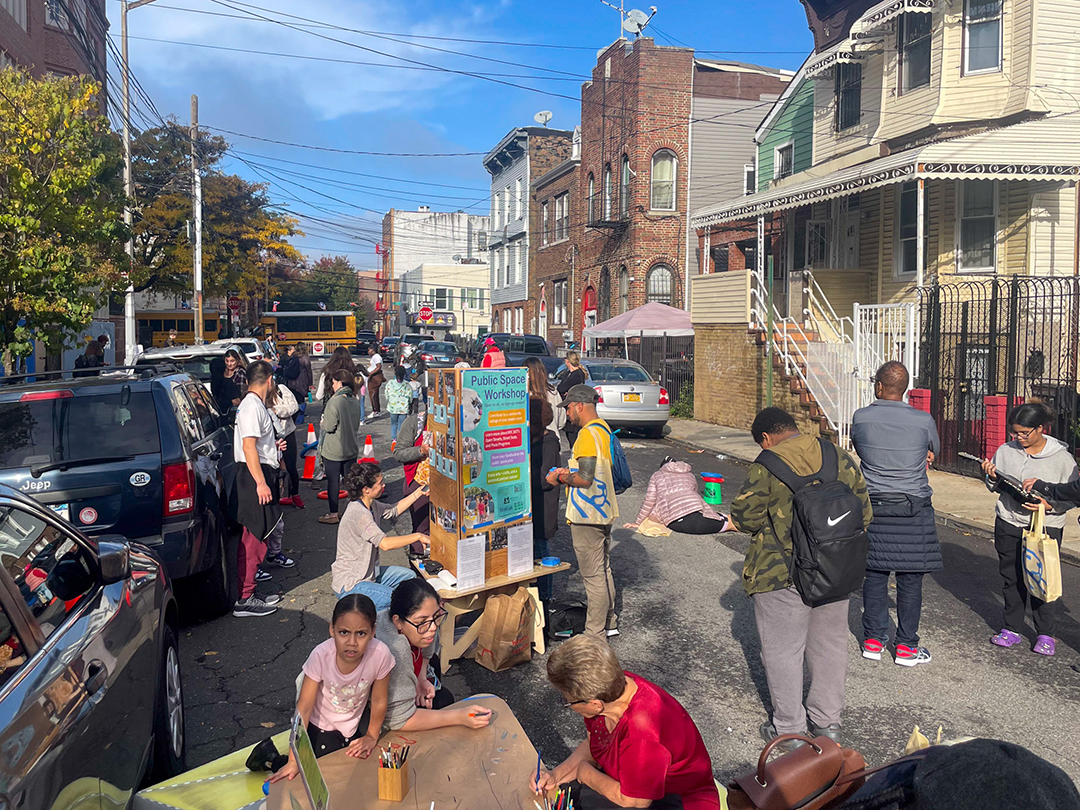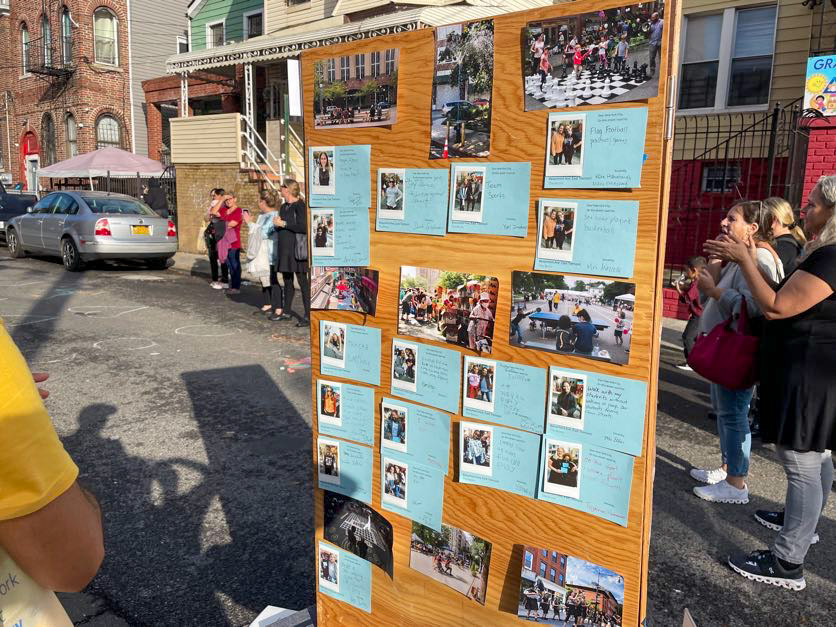 We then hosted a visioning session for the community on the Open Street (Oct 2022).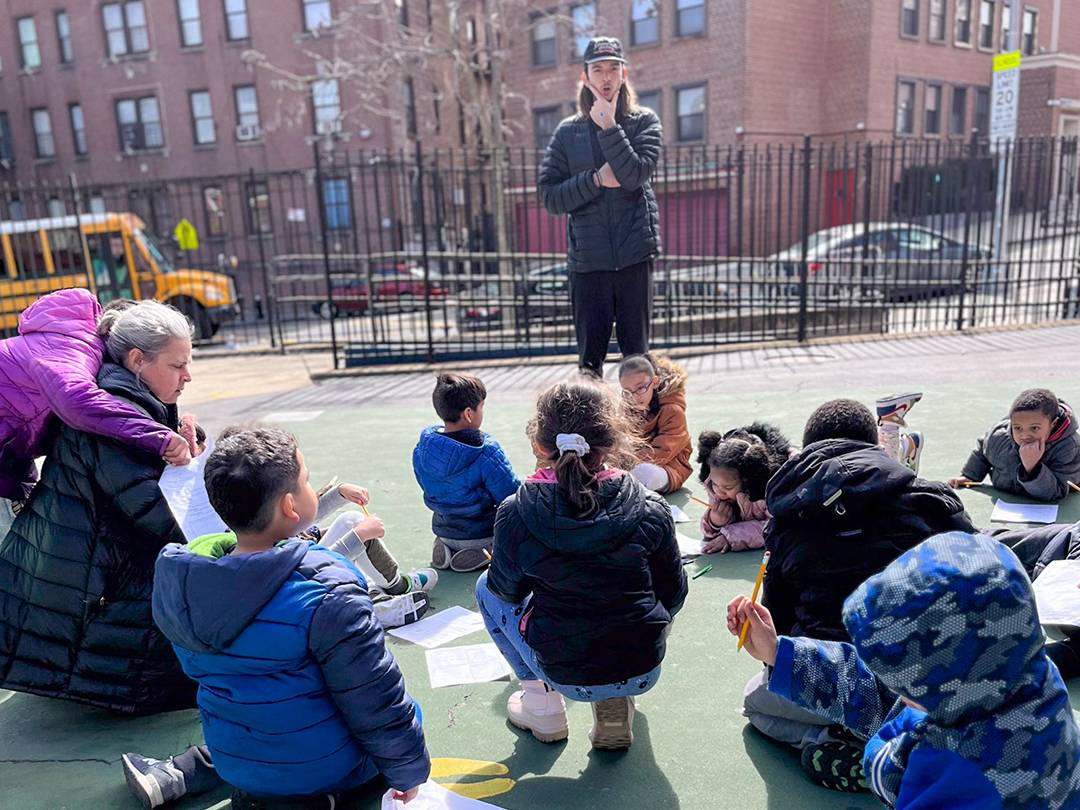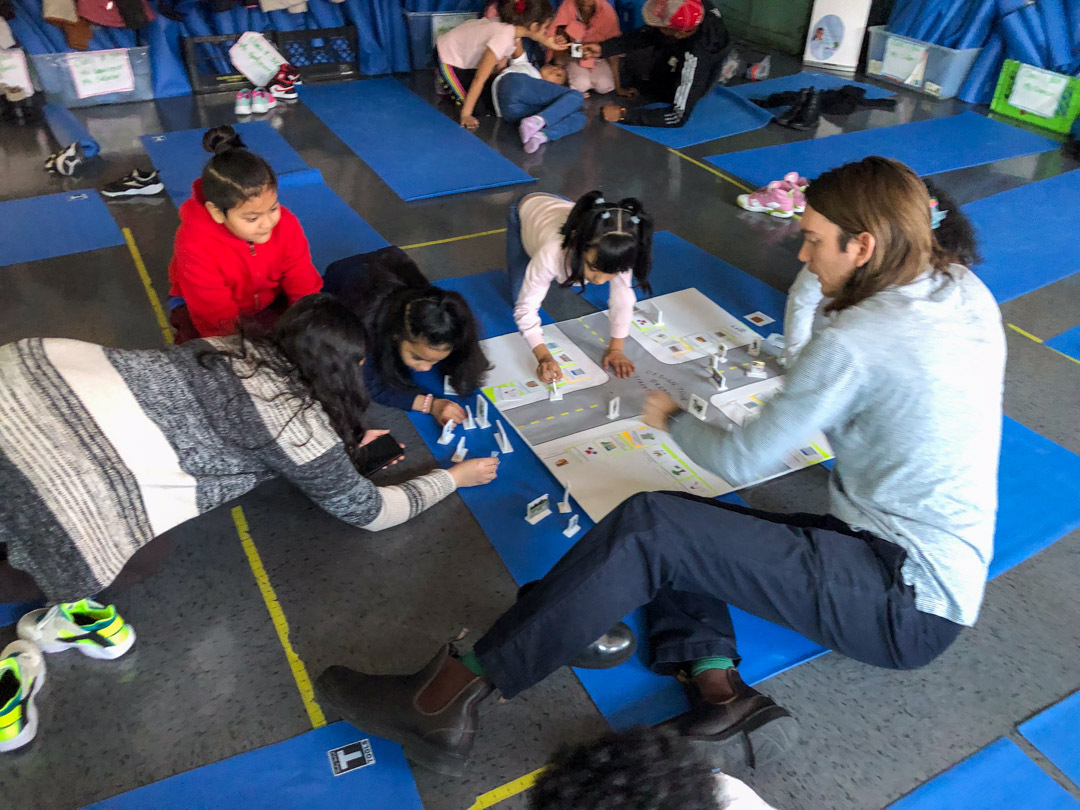 Over the winter in early 2023, kids got involved and began planning for more Open Streets, led by Columbia University graduate student Jim Lammers, who developed a curriculum for the students. (Jim is now at Street Lab, leading our work on new public spaces.)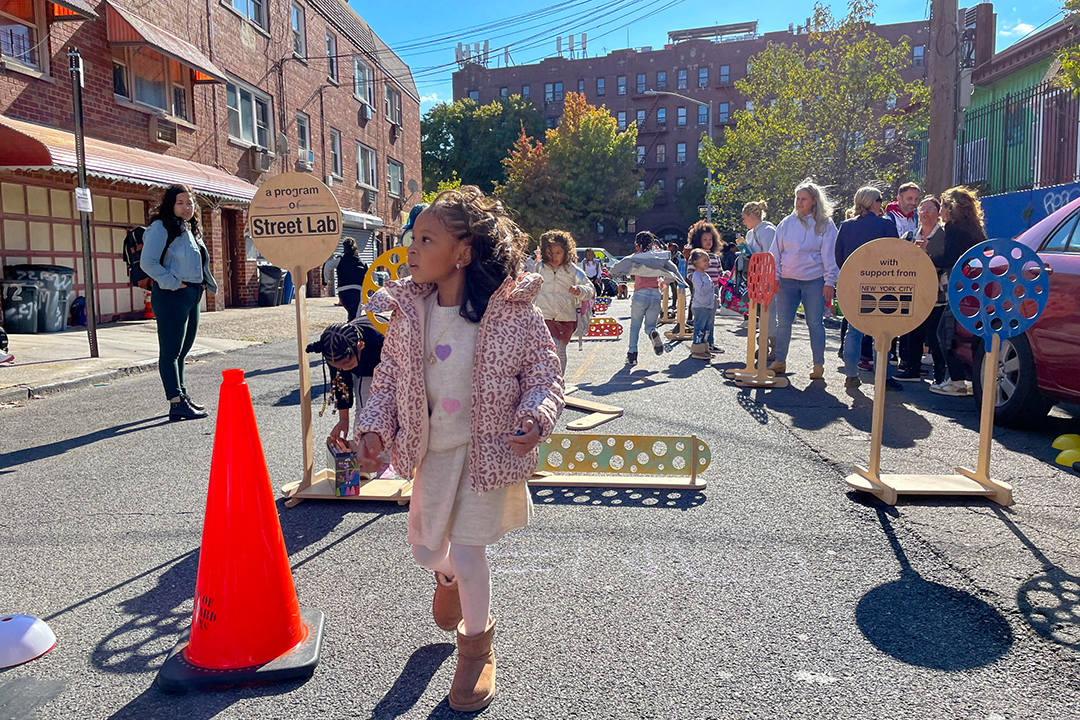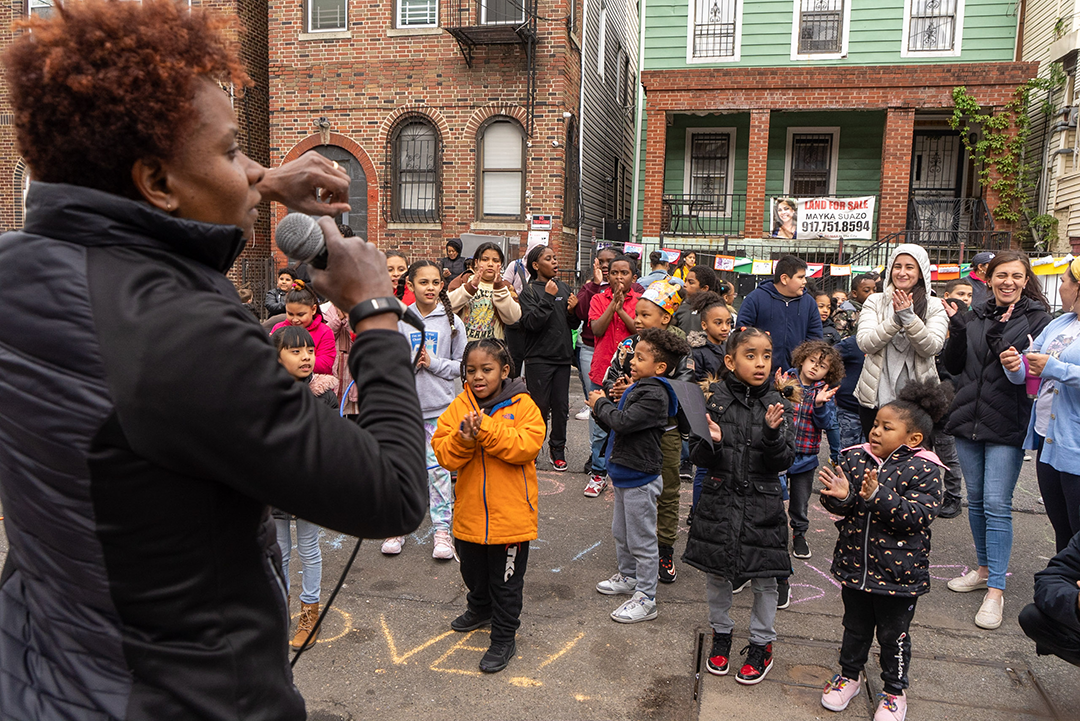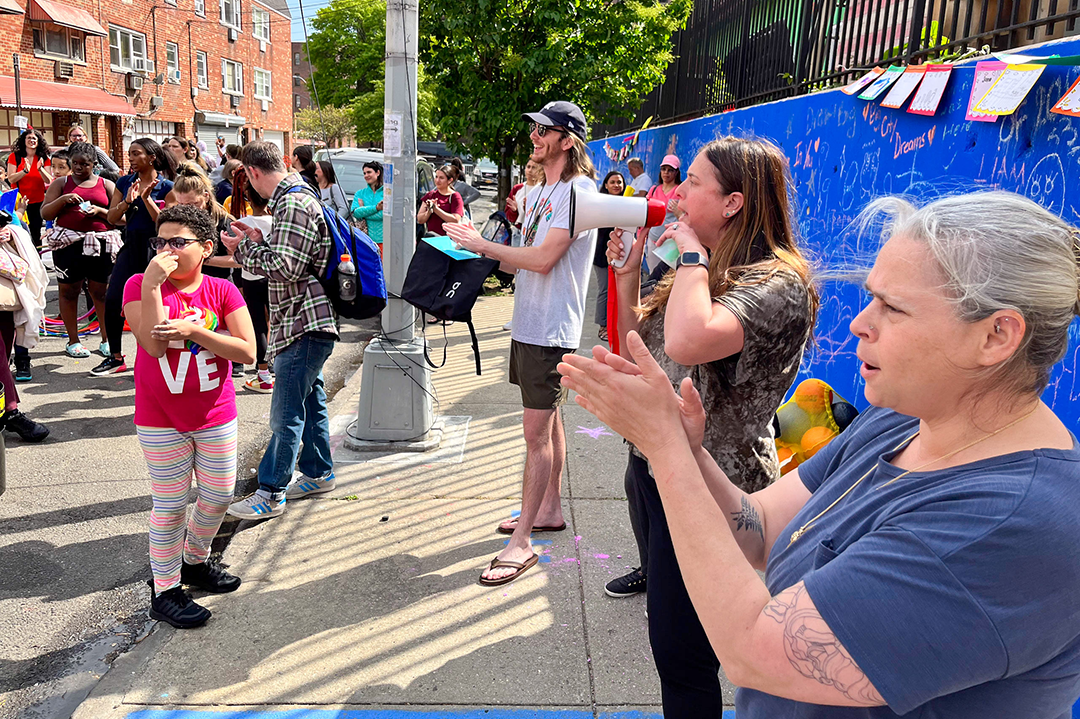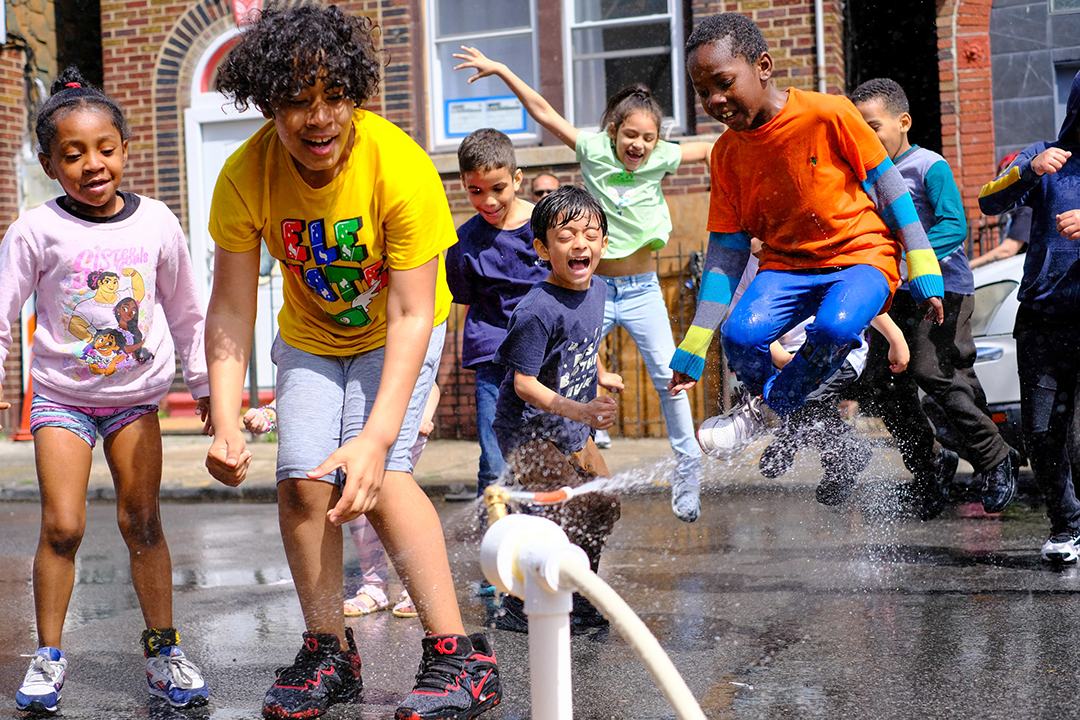 On four dates during Spring 2023, Street Lab worked with the school, Equity Design and Bronx Health REACH to realize the students' vision, even creating the "water park" they wanted with a special hydrant attachment created by industrial designer Colin P. Kelly for creative firm Zulu Alpha Kilo NY.
BronxNet News captured the community's response (left) and the students at PS 32 created their own coverage of the new Open Street (right).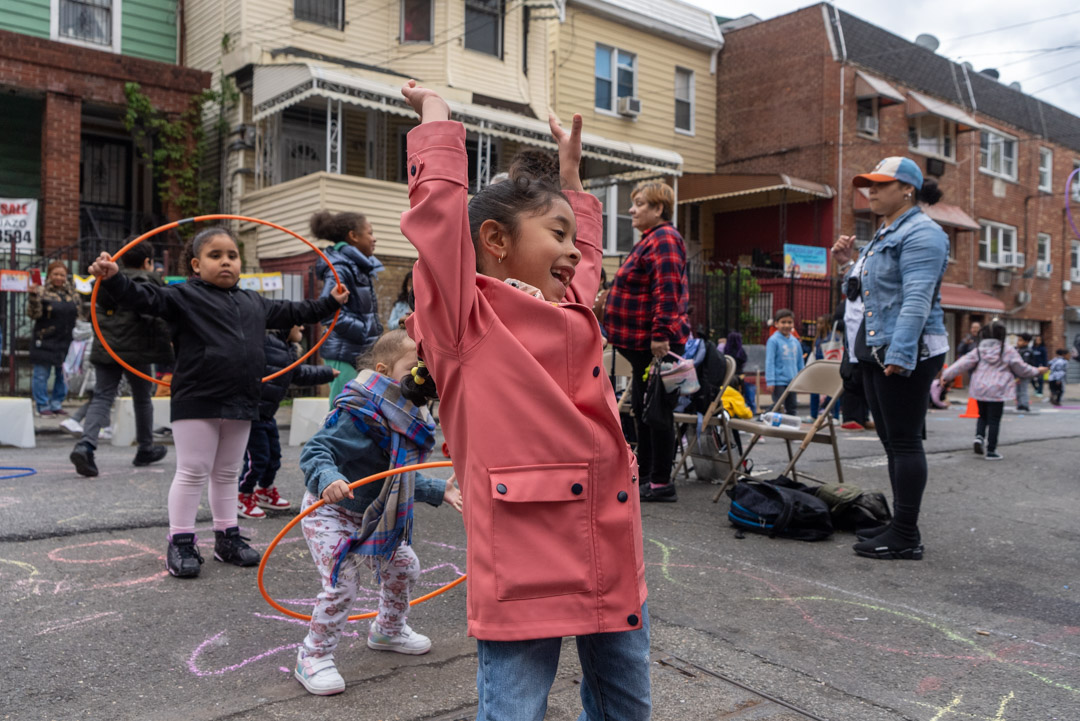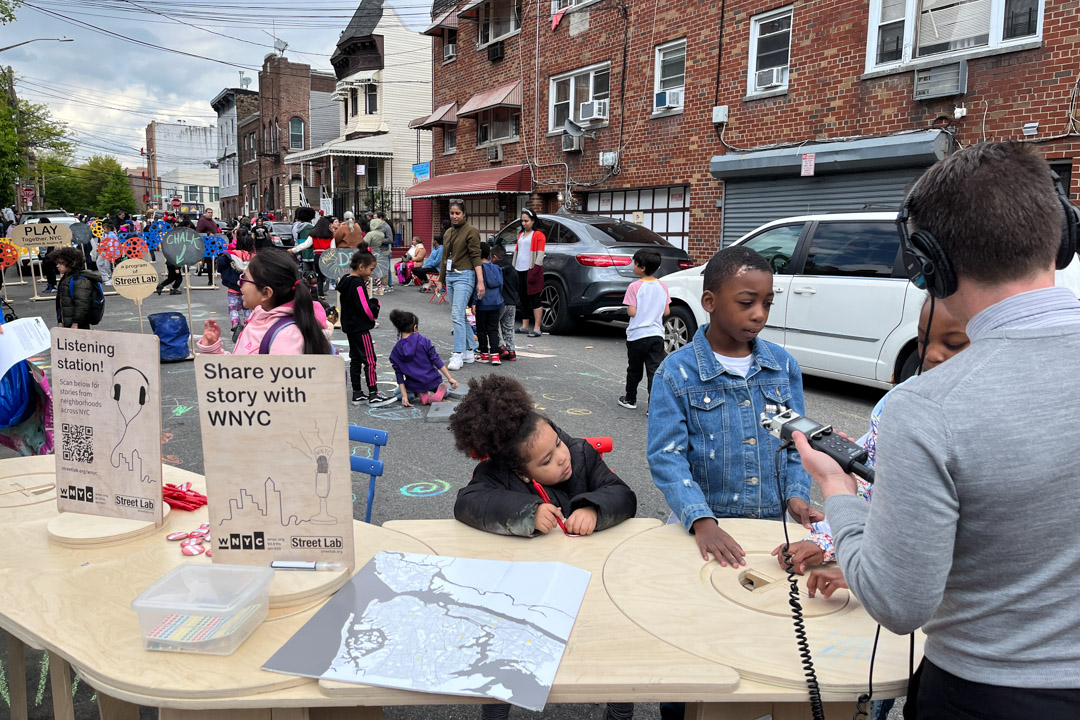 As part of our collaboration with WNYC, we hosted the station on the street, allowing community members to share their story on the radio.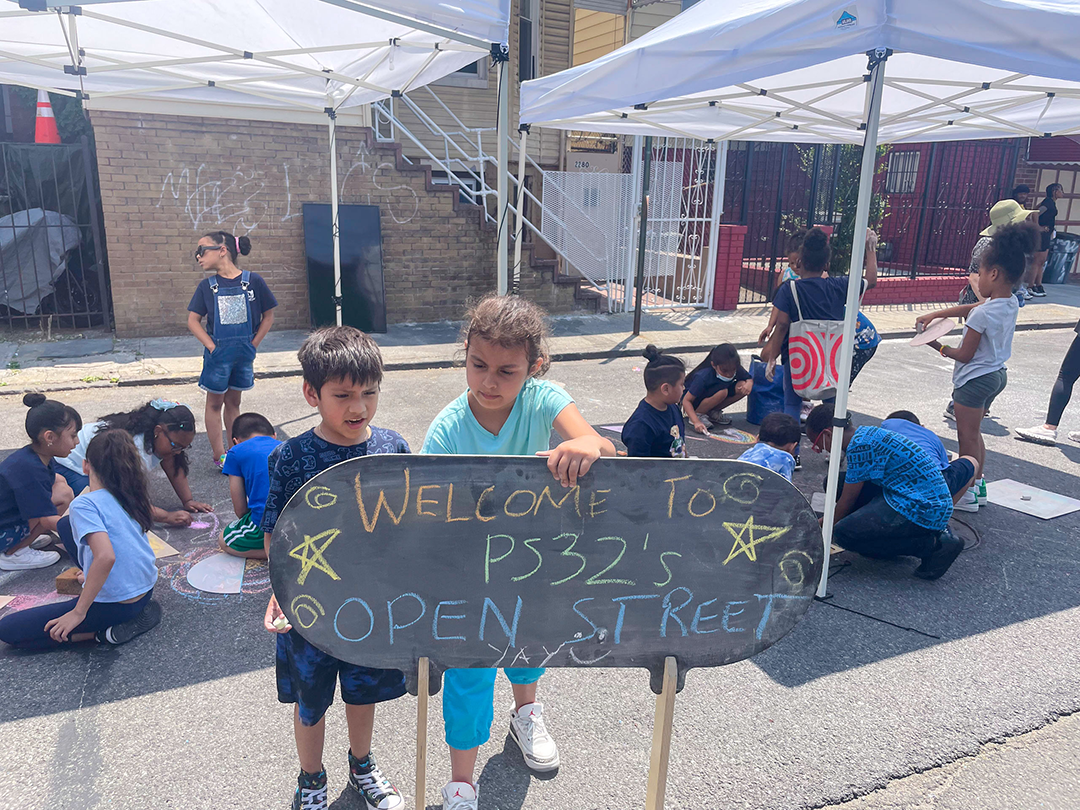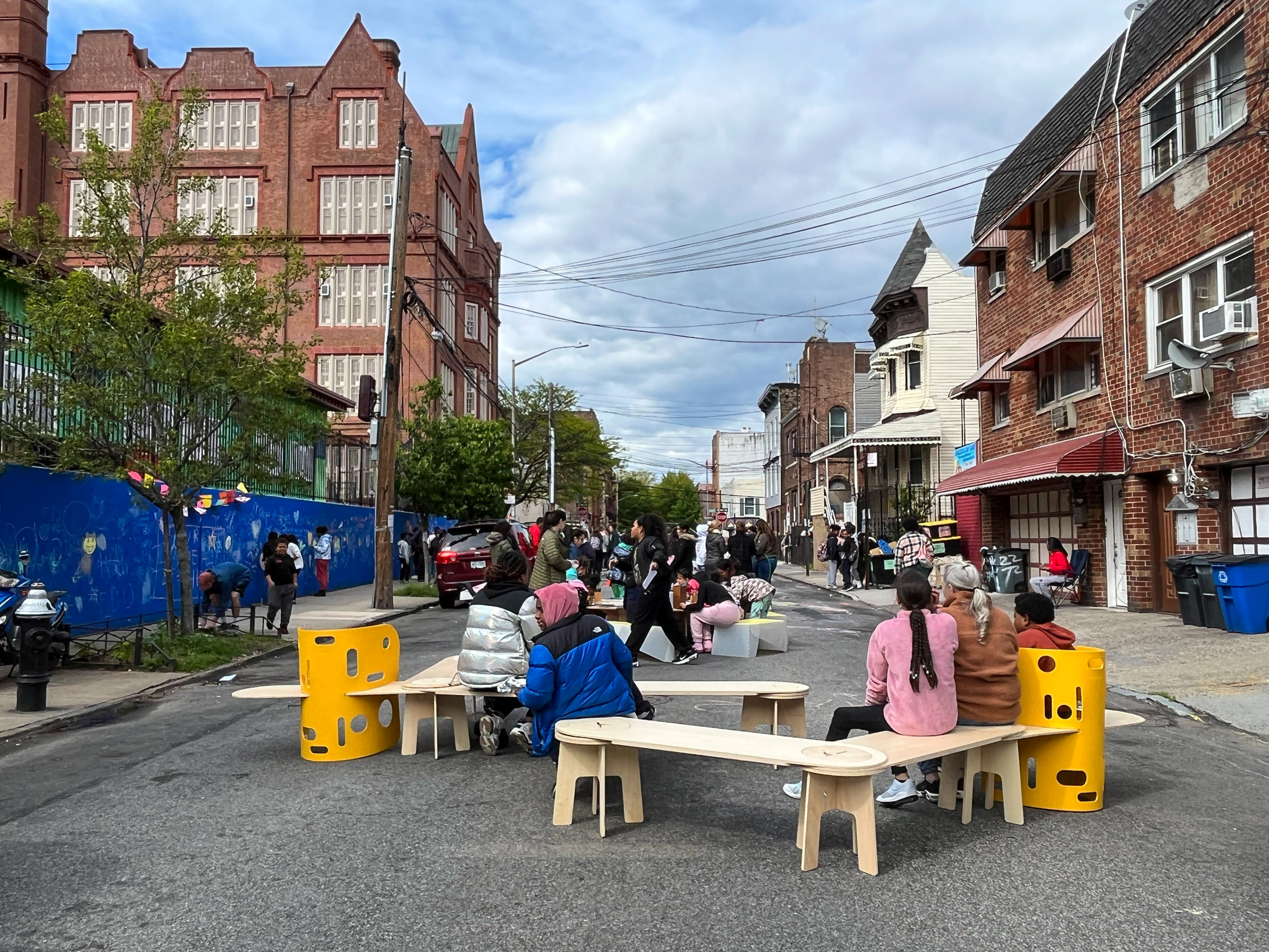 We're excited to see where students will take this new public space next! We'll return to support them on two more dates in October 2023.